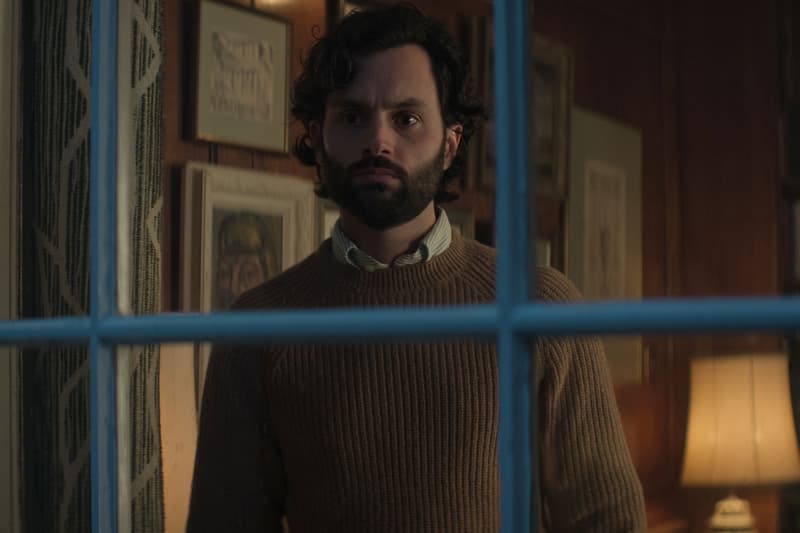 Film & TV
Watch the First Official Trailer for Netflix's 'You' Season 4
Say hello to Professor Jonathan Moore.
Watch the First Official Trailer for Netflix's 'You' Season 4
Say hello to Professor Jonathan Moore.
The fourth season of Netflix's chilling thriller series You is soon to be upon us and at long last, we have an official trailer to sink our teeth into.
According to the synopsis, Joe Goldberg (played by Penn Badgley) has fled to Europe "to escape his 'messy' past, adopt a new identity and of course, to pursue true love." The synopsis continues, "Joe soon finds himself in the strange new role of reluctant detective as he discovers he may not be the only killer in London. Now, his future depends on identifying and stopping whoever's targeting his new friend group of uber-wealthy socialites…"
The trailer sees Goldberg adopt the name of Professor Jonathan Moore, as he's asked "why are you here" in a seemingly drunken daze. We then spot Goldberg's former flame, Marienne, in a market as he watches her from afar and she appears to recognize him. Joe questions whether or not Marienne broke his heart, as he begins his journey towards his next victim. However, it appears that for once, Joe himself also becomes the victim.
According to Netflix, Season 4 features filming locations across London, Paris and Los Angeles, so while Joe might have fled to the U.K., there's a chance it doesn't last long.
Watch the new trailer below, ahead of part one's release on February 9.
---
Share this article