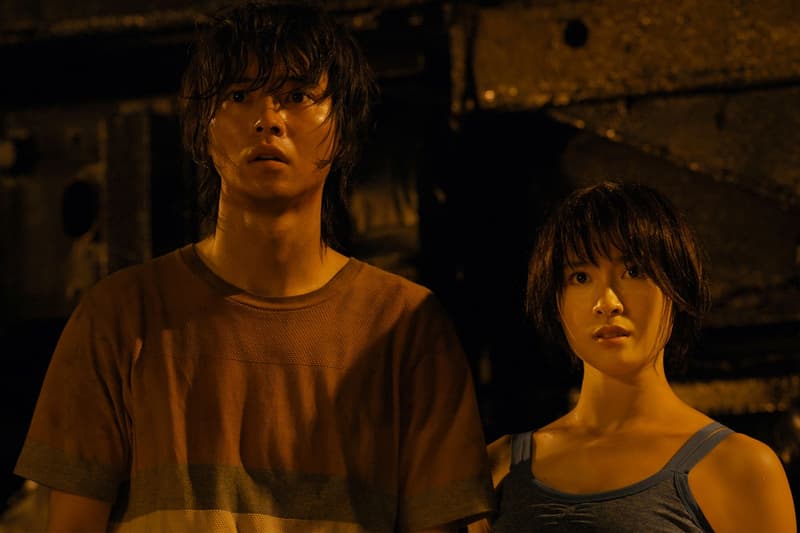 Film & TV
Will Netflix's 'Alice in Borderland' Return With Season 3?
Here's everything we know so far.
Will Netflix's 'Alice in Borderland' Return With Season 3?
Here's everything we know so far.
Alice in Borderland has been at the top of Hypebae's watchlist over the past few weeks ever since Netflix released the second season of the anticipated Japanese show which originally premiered in 2020. After eight nail-biting episodes, we can't help but wonder if there will be a Season 3 and if there is, all the things we need to know about the release.
For those who have yet to watch the series, Alice in Borderland — based on a manga of the same title written by Haro Aso — is set in a dystopian world. Arisu (played by Kento Yamazaki) mysteriously ends up in an empty, deserted version of Tokyo, where he and his friends are forced to participate in deadly games in order to gain days-long "visas" to survive getting killed by mysterious lasers shooting down from the sky. Each game is tied to a card with the number indicating the difficulty and the suit noting the skillset needed (for instance, a clubs game indicates a teamwork-focused game, and a spades game heavily revolves around physical ability).
Editor's Note: This article contains spoilers for Alice in Borderland.
In the first season, Arisu, along with friends he meets throughout his journey, ends up in a place called the Beach, which is led by a man called the Hatter. According to those on the Beach, all cards need to be obtained in order for an individual to return home. This storyline carries on to Season 2, with the main characters continuing to participate in the games while attempting to figure out the mystery behind Borderland.
Continue scrolling to read about the ending of Season 2 of Alice in Borderland and what we can expect regarding a potential third season.
How did Season 2 of Alice in Borderland end?
In the last episode of Season 2, viewers are given an explanation behind the mysterious world filled with deadly games that the characters had to win in order to survive. After a series of games, the story continues to focus on the few remaining survivors in Borderland. Arisu and Usagi reach the final game against the Queen of Hearts, which they finally win and all survivors are given the choice to either remain in Borderland or return to the real world.
Arisu wakes up in a hospital bed as one of the survivors of a giant meteorite that hit Tokyo. It turns out all of the people he met throughout his journey in Borderland were those affected by the incident, whether injured or dead, and everyone was literally fighting to survive.
None of the individuals that survived remember what they went through in Borderland, but Usagi and Arisu somehow find each other in the hospital. Towards the end of the final episode, the camera mysteriously zooms into a Joker card, which is a game that has yet to be played in Borderland, signaling the potential for a third season.
Will there be a third season of Alice in Borderland?
As of now, Alice in Borderland is not yet renewed for a third season on Netflix. However, fans and insiders are hopeful for a new installment given the ominous ending scene from Season 2.
There was a gap of over two years between the first and second seasons. However, considering that the pandemic probably pushed back the release of Season 2, we could expect the potential Season 3 to arrive anywhere from late 2023 to 2024.
Where can I watch Alice in Borderland?
The first two seasons of Alice in Borderland are now available on Netflix.
---
Share this article