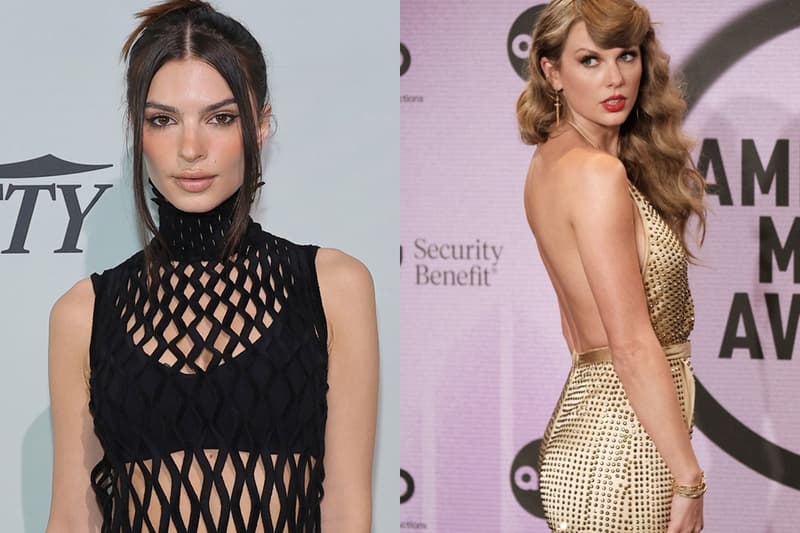 Entertainment
Here's What Emily Ratajkowski Thinks of *That* Taylor Swift Ellen Interview
"This is so f–ked up."
Here's What Emily Ratajkowski Thinks of *That* Taylor Swift Ellen Interview
"This is so f–ked up."
A clip of Taylor Swift's 2012 interview on The Ellen Show has resurfaced on social media and fans are not happy about the way the singer was treated.
However, it's not just Swifties that have a problem with DeGeneres' approach. Model and podcaster Emily Ratajkowski has shared her thoughts on the interview, labelling it as "f-cked up."
The clip in question saw Swift sat across from DeGeneres as the host showed a slideshow of images of famous men, including Justin Bieber, Joe Jonas and Taylor Lautner, asking the singer to "ring a bell" each time the picture was of someone that she'd dated. Swift was hesitant to partake, pleading DeGeneres to stop in order to preserve "the one shred of dignity" that she had left.
"Stop it, stop it, stop! This makes me feel so bad about myself," the singer continued. "Every time I come up here, you put a different dude up there on the screen, and it just makes me really question what I stand for as a human being." On watching the clip back, Ratajkowski said that "She's literally begging her to stop."
As expected, Swift's feelings about the interview didn't end there. Years after, the singer made an appearance on Zane Lowe's show, speaking about the way that interviewers had previously focused on the men she'd been dating, instead of her actual career. While Swift didn't call out DeGeneres by name during the conversation, it was clear to fans that The Ellen Show host had played a part.
In other celebrity news, Hailey Bieber weighed in on the "Nepo baby" conversation.
---
Share this article