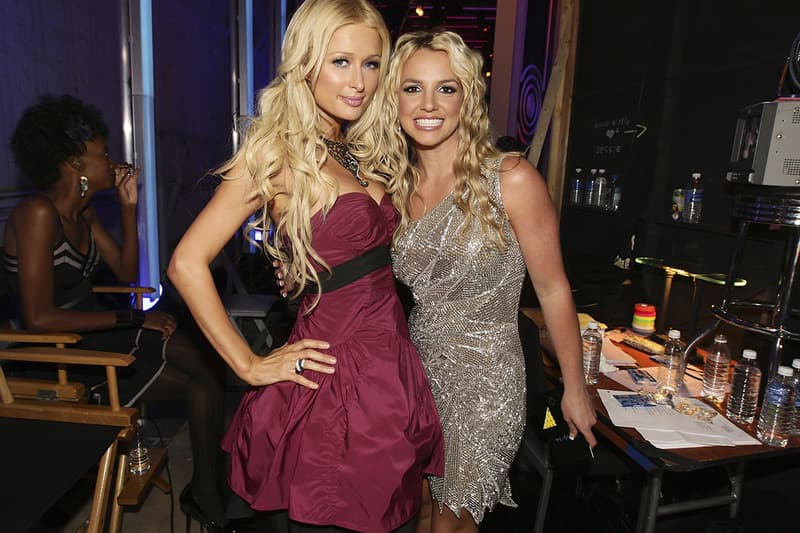 Entertainment
Paris Hilton Denies Photoshopping Britney Spears Into Pictures
Seriously, leave Britney alone.
Paris Hilton Denies Photoshopping Britney Spears Into Pictures
Seriously, leave Britney alone.
Britney Spears is making the most of her life after her 13-year-long conservatorship as the pop singer reunited with her Y2K bestie, Paris Hilton to relive their party days.
The blonde bombshells got together to celebrate mutual friend and Hollywood manager Cade Hudson's 35th birthday in Santa Monica this past Saturday. While the trio were all smiles in Hilton's Instagram posts, fans accused the hotel heiress of photoshopping Spears into the pictures. One user wrote, "Is that an AI Britney? Look at her fingers. [What the f--k] Paris? You're becoming more and more shady to me and I used to love you dude."
Hilton defended herself, responding to the allegations, "To all of those asking, some of these photos were taken on an iPhone so they ended up being blurry, so they used this app called Remini to make it look unblurry and sometimes the AI distorts images. Didn't want to even dignify this with a response. But some of these conspiracy theories are absolutely ridiculous."
In case you're not deep down the hole of TikTok conspiracy theories, many are convinced that the early 2000's star has gone missing or worse yet, may not be alive, given Spears' sporadic Instagram use, as well as apparently concerning posts made by her husband Sam Asghari. This past December, the Iranian-American model took to the social media platform to set boundaries with fans, writing, "Sometimes being overprotective can cause more stress and damage."
While TMZ has debunked fan theories, it doesn't seem to deter the amateur sleuths.
Take a look at the Instagram post below.
View this post on Instagram
---
Share this article