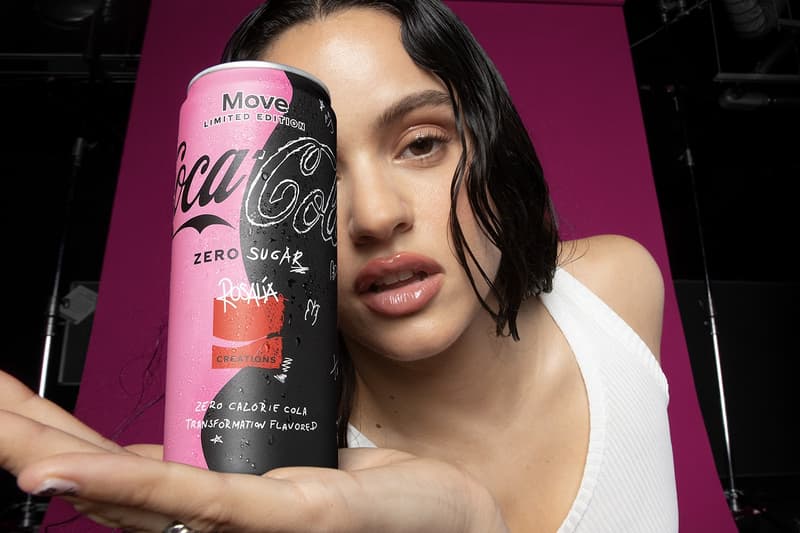 1 of 2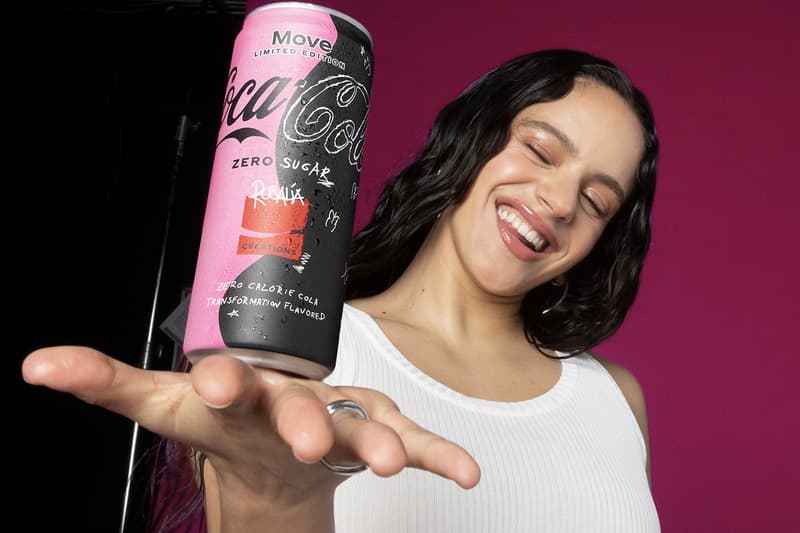 2 of 2
Coca-Cola Taps Rosalía for Its Newest Creation
Featuring a new song titled "LLYLM."
Coca-Cola's 'Creations' initiative has joined forces with Grammy award-winning artist, Rosalía, in celebration of its limited-edition flavor.
Dubbed "Coca-Cola Move," the new flavor marks the first drop of Coca-Cola Creations for 2023, co-created with the artist herself. Aiming to "bring the transformational power of music to life," the new flavor is Coca-Cola's boldest and edgiest yet.
"I'm so excited for this co-created drink launch with Coca-Cola. I hope everybody enjoys this journey of music, flavors and creation as I did. I had a lot of fun creating LLYLM and this collaboration with Coke," said Rosalía in a press release. The partnership features special packaging complete with hand-drawn doodles by Rosalía aiming to represent her vibrant personality.
In celebration of the launch, the artist wrote a new single specifically for Coca-Cola Creations, titled "LLYLM." Elsewhere, fans can scan a QR code found on collectable Coca-Cola Move cans and bottles in order to access a dedicated Coca-Cola Creations Hub, offering digital experiences, 3D avatars, playlists and more. Fans will also have the opportunity to purchase autographed memorabilia like helmets, tour outfits and posters, through an online auction. All proceeds will go towards the Antonio Gala Foundation, a Spanish organization which seeks to provide residency scholarships to young creators.
Transformation as a means of self-expression is powerful and resonant for today's generation, and music is the universal language for transformation," said Oana Vlad, Senior Director, Global Strategy at The Coca-Cola Company. "Partnering with the inspirational and genre-defying Rosalía to bring to life our latest drop under Coca-Cola Creations has been a blast and has broken new ground for Coca-Cola Creations," he continued.
Rosalía x Coca-Cola Move will be available in the United States and in Canada from February 20.
In the meantime, check out the new track below.
---
Share this article