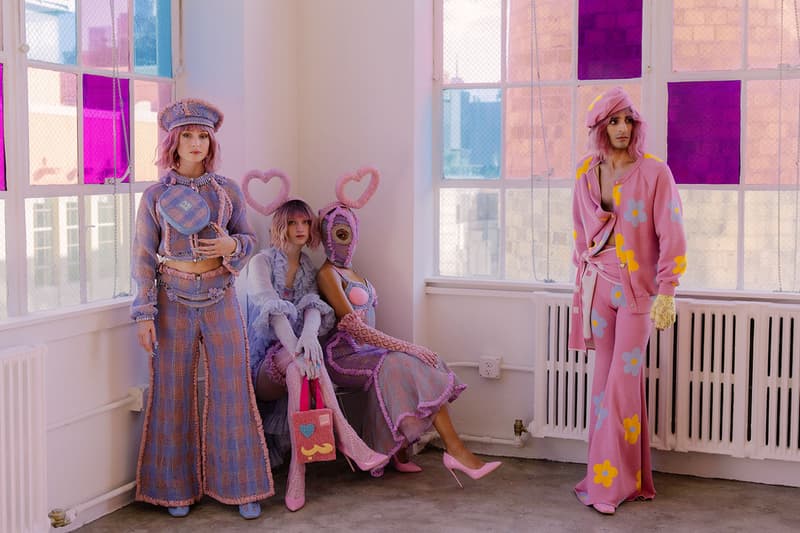 3 Emerging Designers To Watch This NYFW
Don't count out the underdogs.
New York Fashion Week is just on the horizon as it kicks off on Friday, February 10.
While heritage brands may take priority on the schedule, emerging labels represent the heart of fashion. A historically rebellious pursuit, smaller and upcoming brands deliver sartorial innovation in its purest form. Often having access to fewer resources than their more established counterparts, emerging designers are stretched and pushed to think outside of the box, resulting in truly unique garments, leaving behind the status quo. Runway shows can often be cost-prohibitive, making the presence of smaller brands all the more important as it invites in new and deserving talent that can help change the landscape of fashion, further encouraging other designers.
Continue scrolling to discover three emerging designers to watch during NYFW this year.
Led by mother-daughter duo Rebecca Henry and Akua Shabaka, House of Aama merges past and present, paying homage to the Black experience through decadently vibrant clothing. Founded in 2015, the brand offers whimsical, frilled mini-dresses nodding to southern belles, alongside sturdy lumber jackets that point to a hard-earned heritage.
Reflecting on inclusivity during NYFW, House of Aama admits, "It truly takes a village and we are thankful for our community of creatives that make our visions come to life. You realize as a small business with limited resources, you have to create a support system and network of like-minded individuals who not only want to see you succeed, but who you will grow with. We do feel there needs to be more emphasis and understanding on what smaller brands truly need when it comes to developing a show, preparing for market and self-funding the collections we share."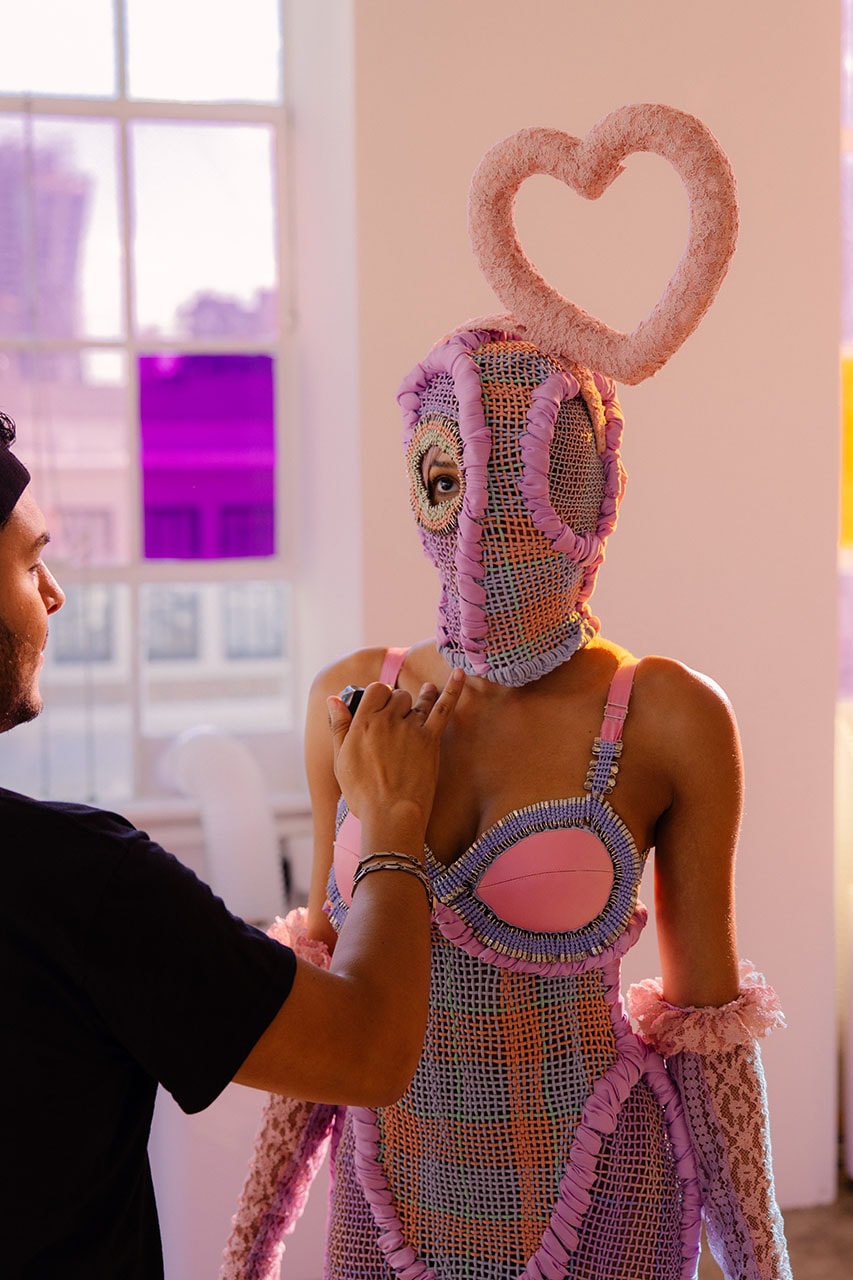 Shining a disco ball on queer nightlife, Tara Babylon is unapologetic in its pursuits, celebrating the LGBTQ+ community through sustainable, rave-inspired pieces. Drawing from her unparalleled imagination, Babylon creates fantastical cake-inspired garments, arriving in a technicolor palette. The founder shares, "It's very easy to feel overlooked and swallowed by bigger giants that have existed for 20 years. I do feel like there could be more financial support for emerging designers and also more guidance on what actually to prioritize."
Reflecting on her first runway show, she adds, "The financial hurdle is the most obvious, I was lucky to work with creatives driven by loving what they do and we all gave 100 percent to collaborate together. It's important to embrace mistakes and harness the moment when you have done your absolute best and something still goes wrong. Because it will and it does. After full control and giving 100 percent, just release and let go.
Parsons School of Design graduate Jackson Wiederhoeft takes his designs to the next level, delivering thoughtful, surrealist garments that make fashion fun again. Whether it's ephemeral bridal wear or hot pink sequin dresses, embroidered with theatrical poodles, the inimitable brand's collections never cease to amaze. When asked what advice they would give to aspiring designers, Wiederhoeft reveals, "From what I've learned, it's important to hear all the advice and seriously consider it, but ultimately, you have to do what's best for your business and your brand. There is no one path to success, especially given the way that the fashion industry has changed over the last decade. It's up to the designers of small brands to forge new paths that are meaningful and productive to them."
They continue, "It often feels that every day as a small brand, I fight all day long, but being an up-and-coming designer is not glamorous. I don't spend all day in the atelier sketching gowns and pinning fabric to dress forms. It's the hardest thing I've ever done. But it's also the most rewarding. Over time I've learned to enjoy the process and treat myself better. I realized that at the end of the day, if I'm not having fun, why am I doing it? But you kind of have to be obsessed beyond a reasonable doubt — and really willing to pour your whole self into it.
---
Share this article