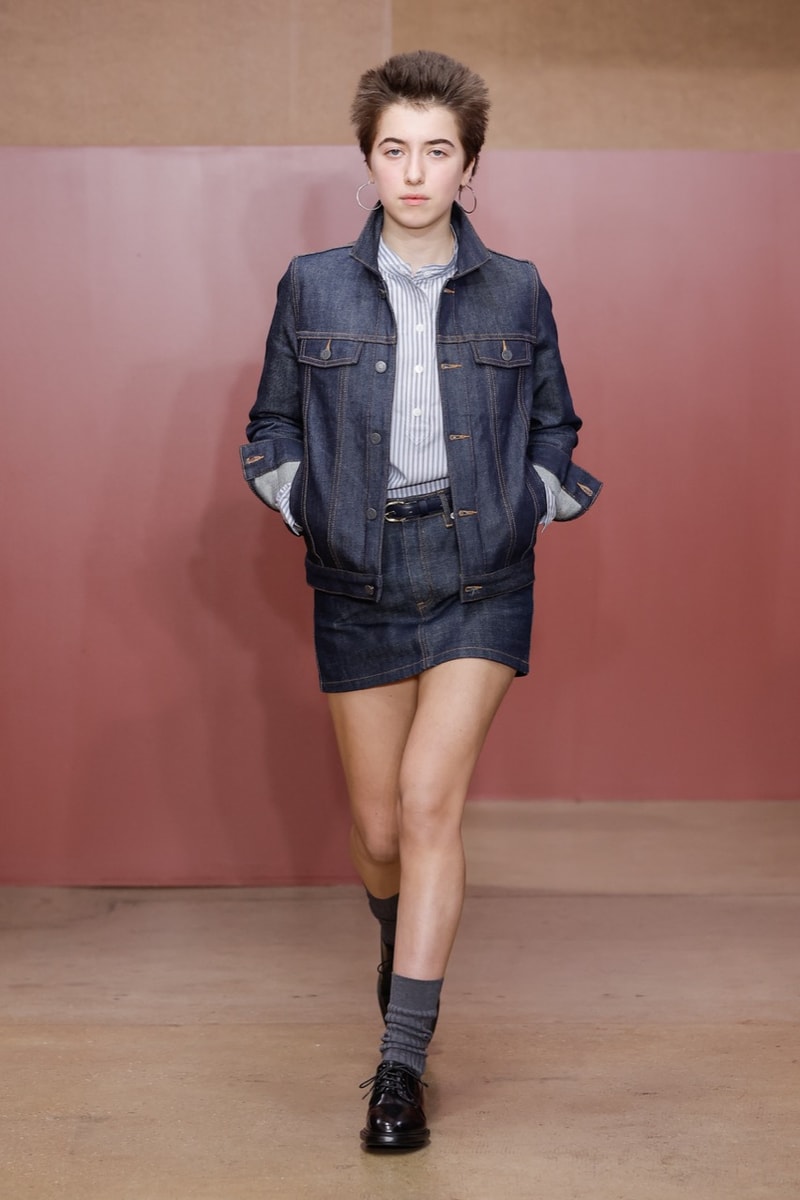 1 of 31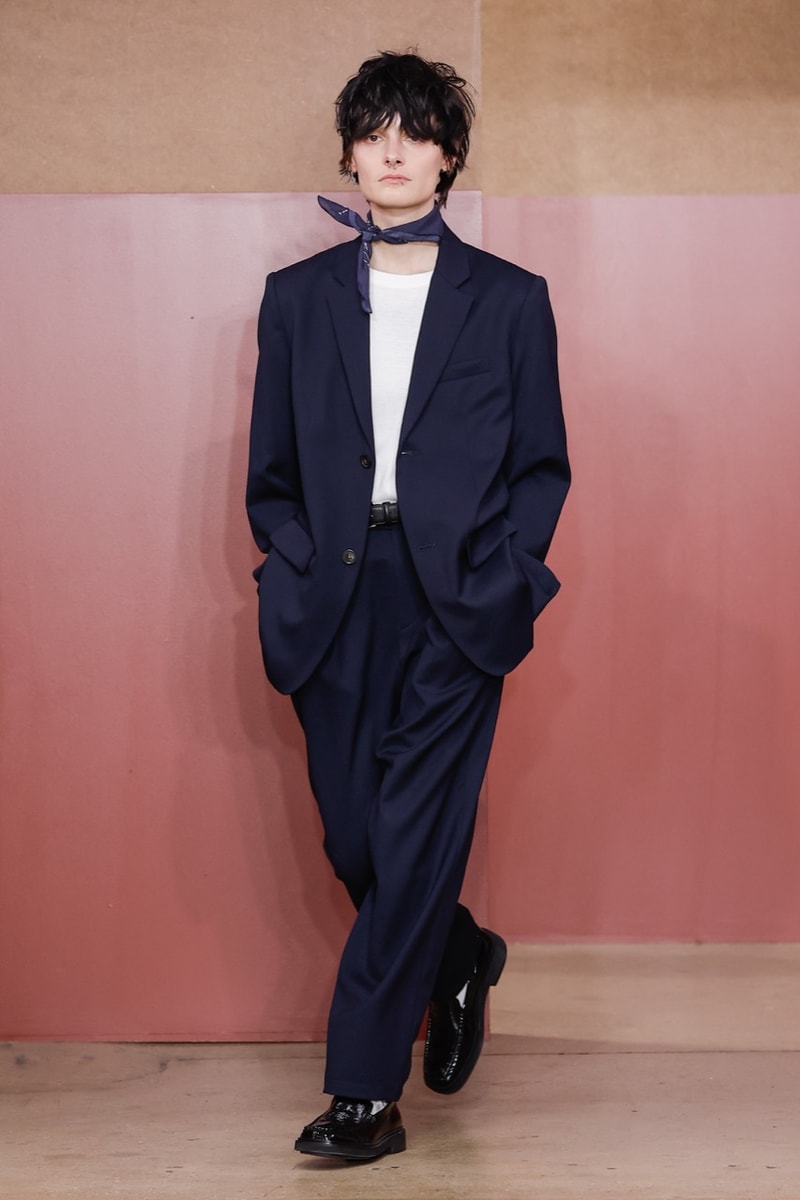 2 of 31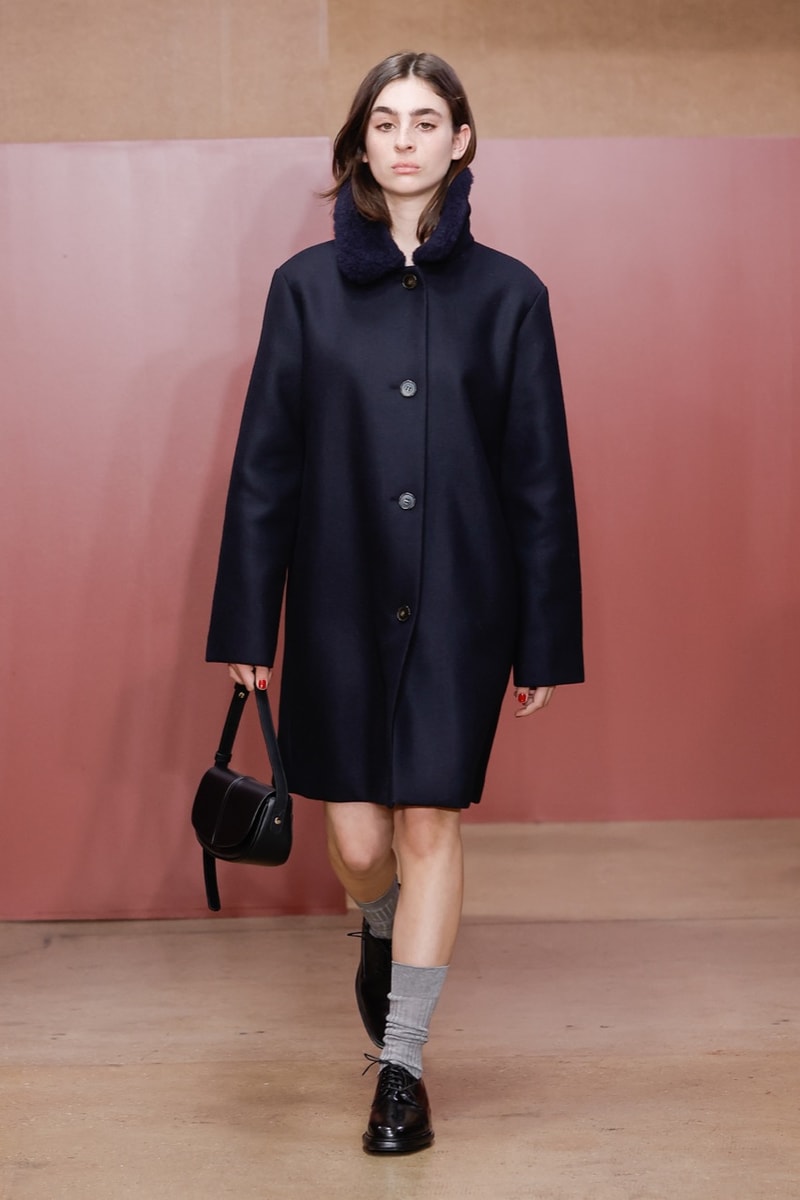 3 of 31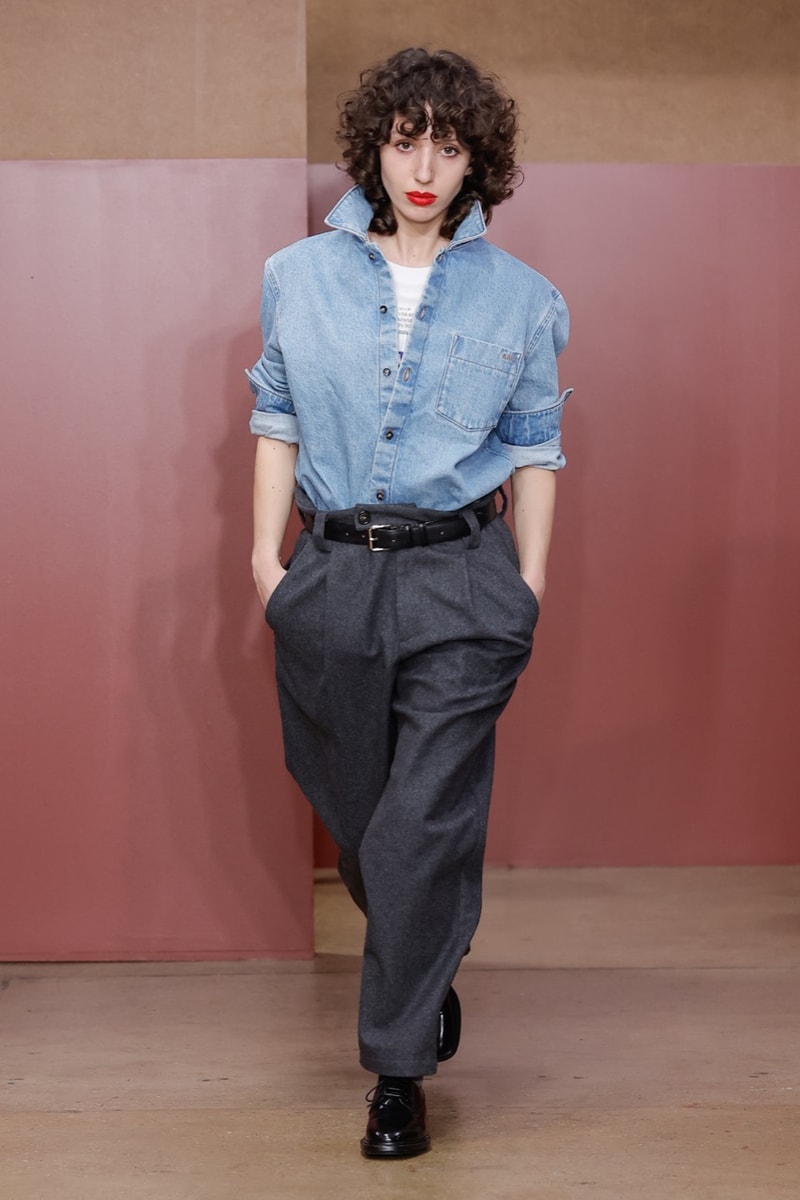 4 of 31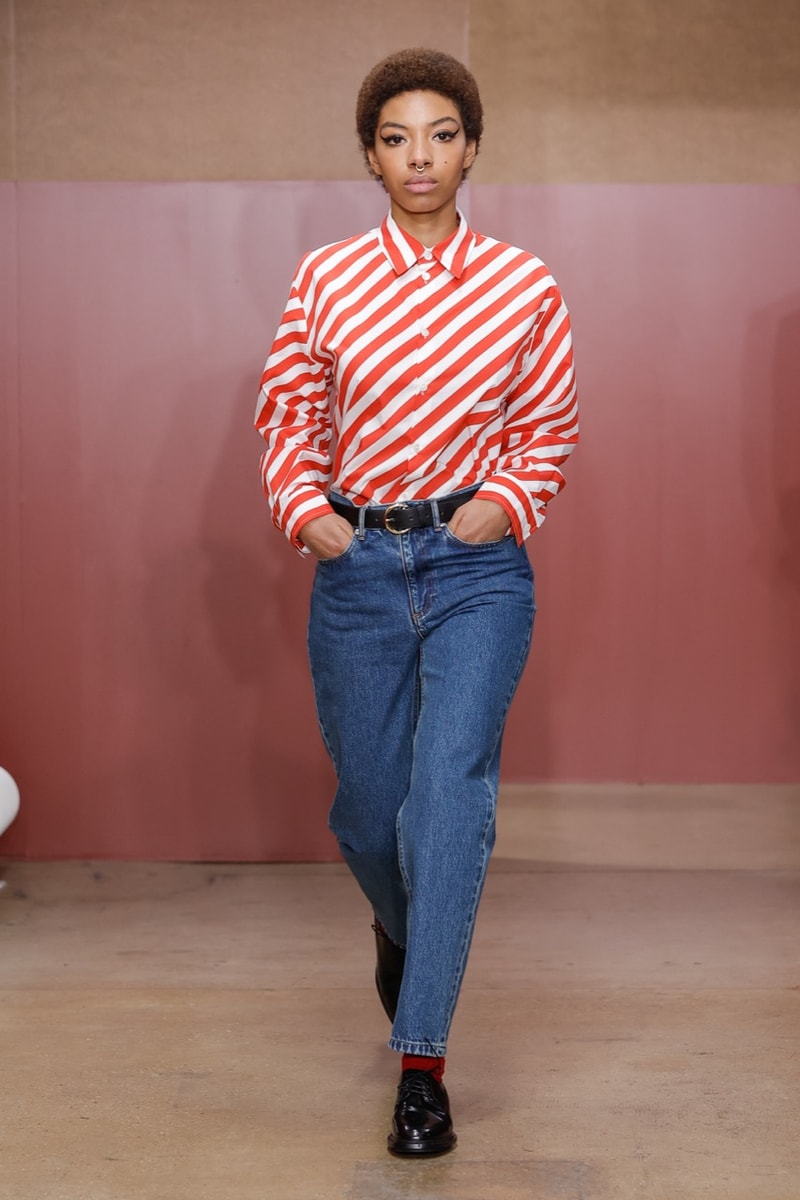 5 of 31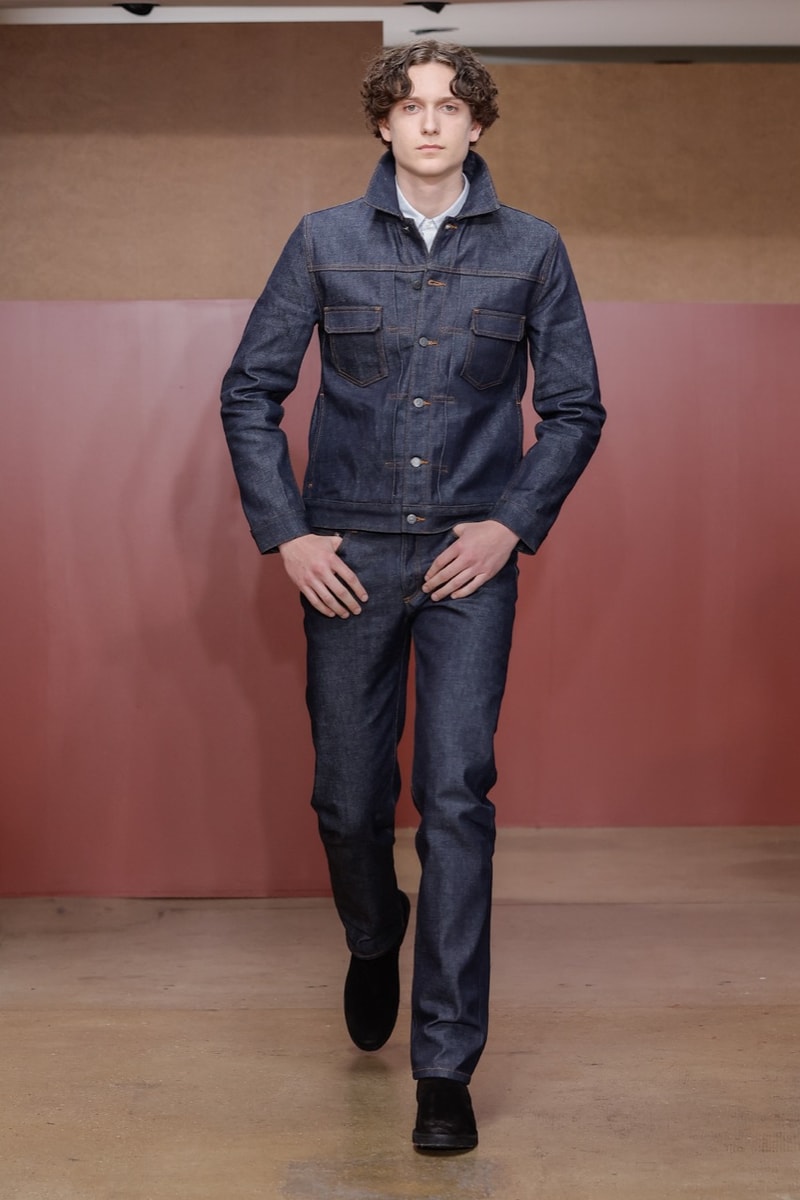 6 of 31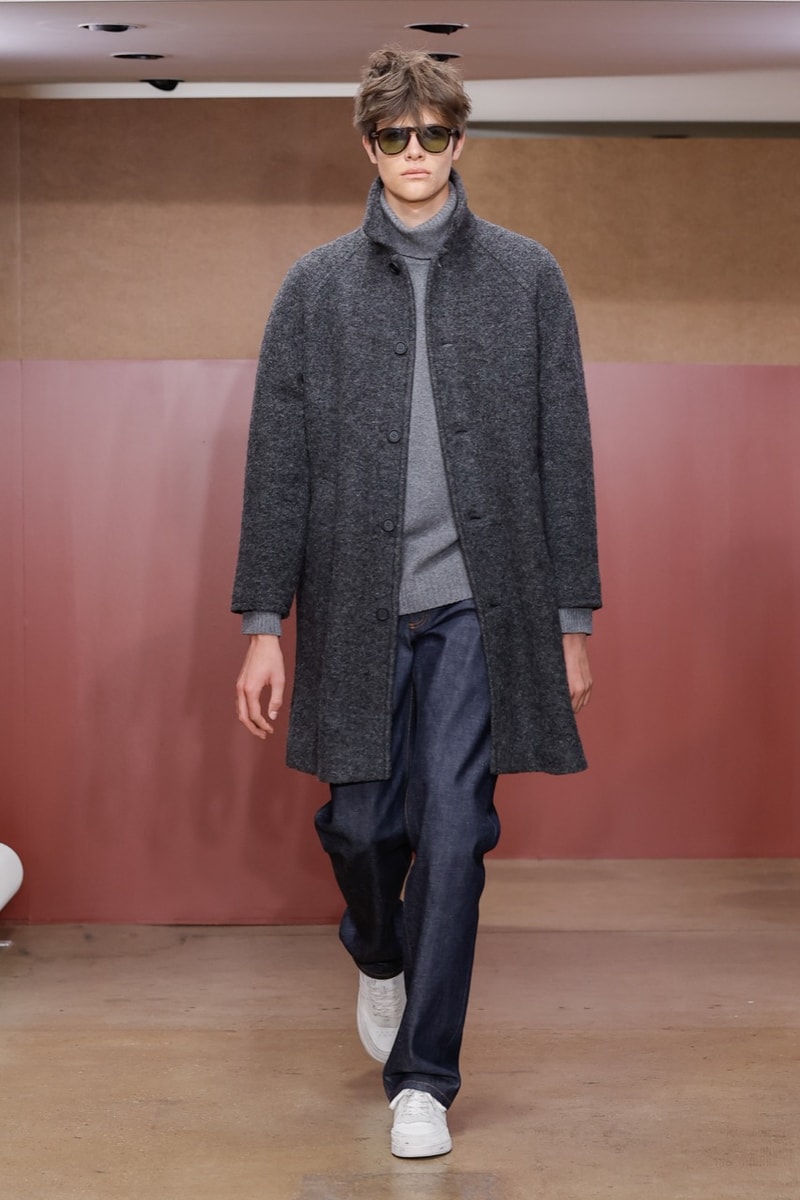 7 of 31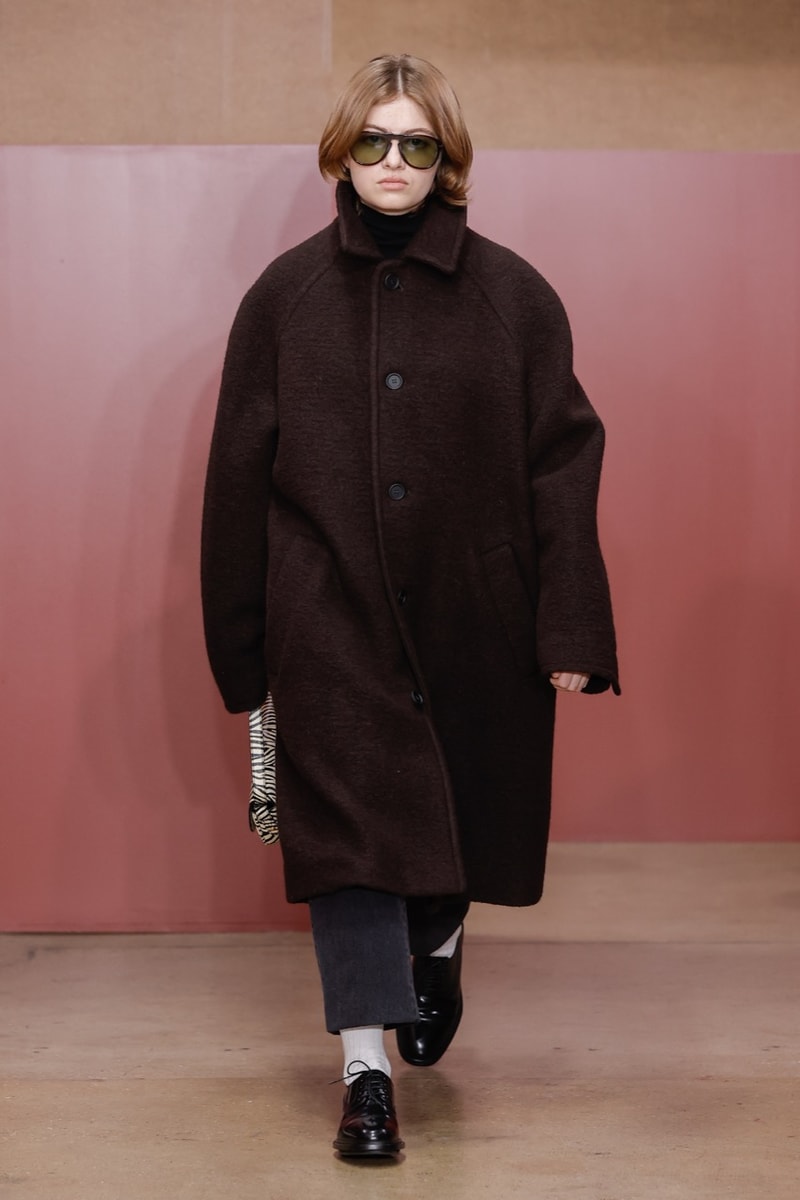 8 of 31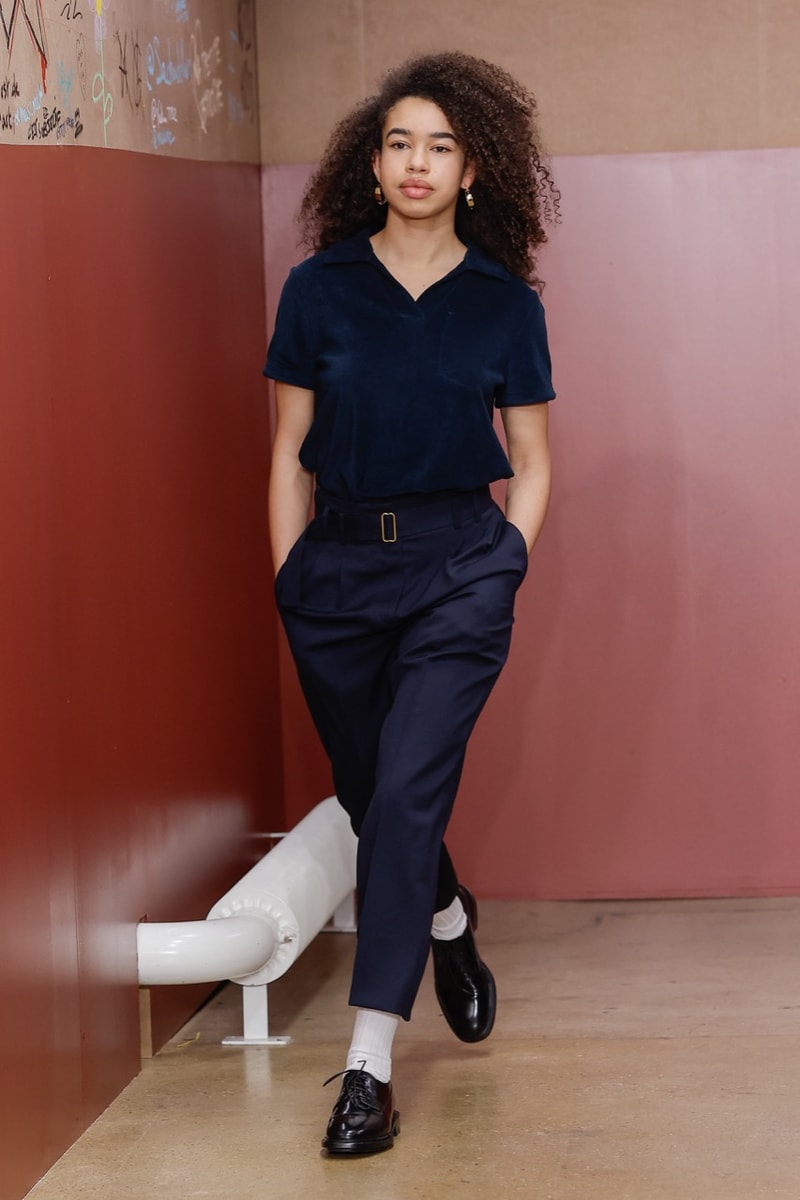 9 of 31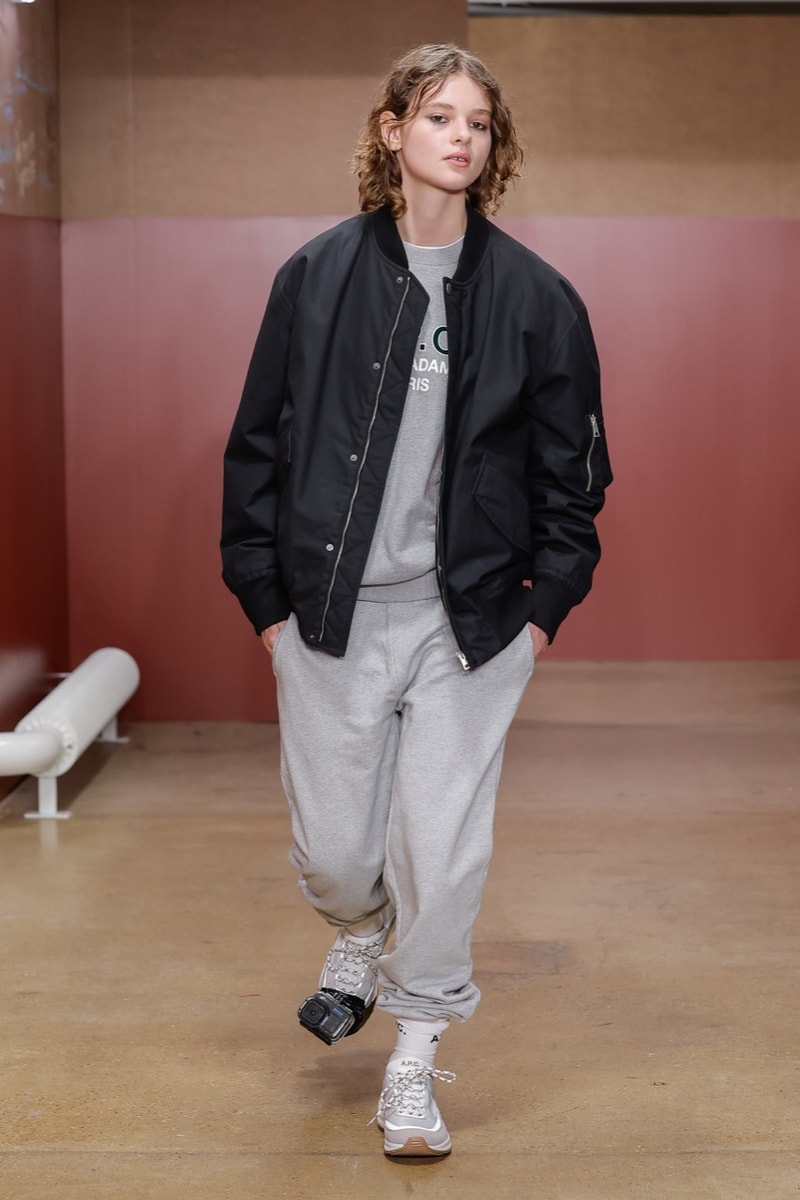 10 of 31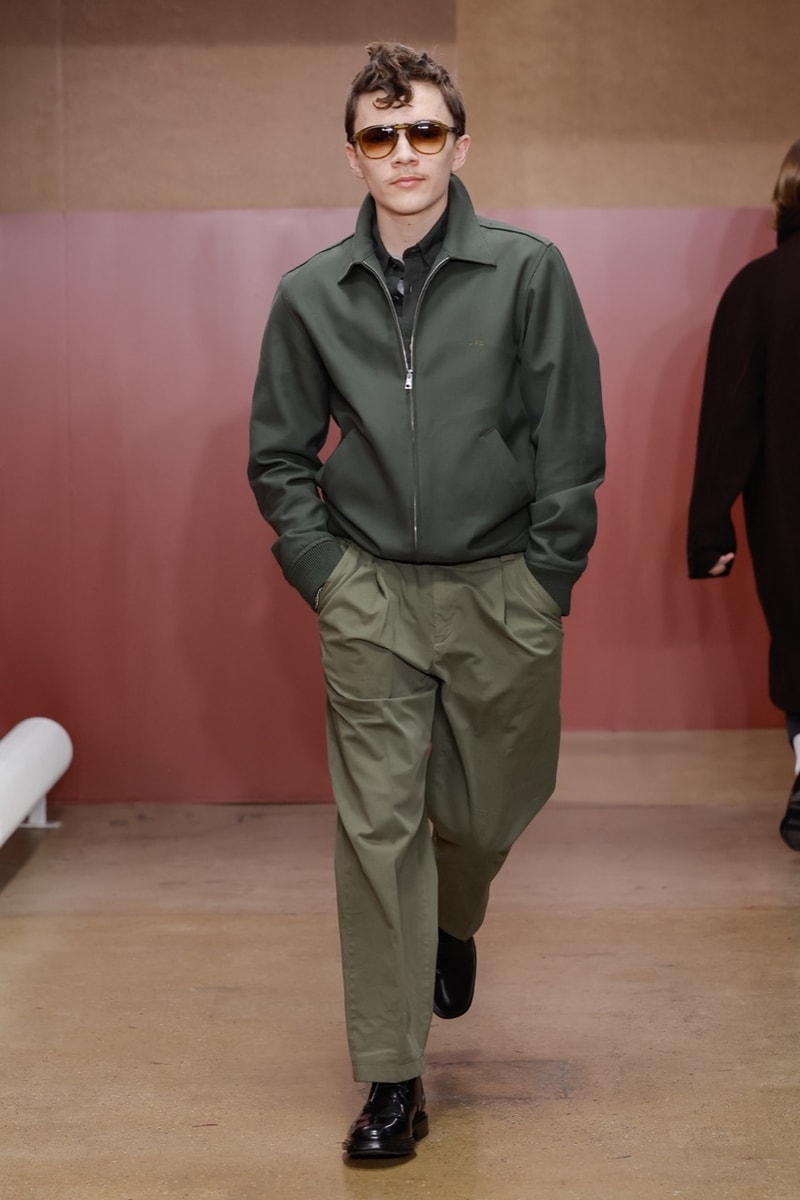 11 of 31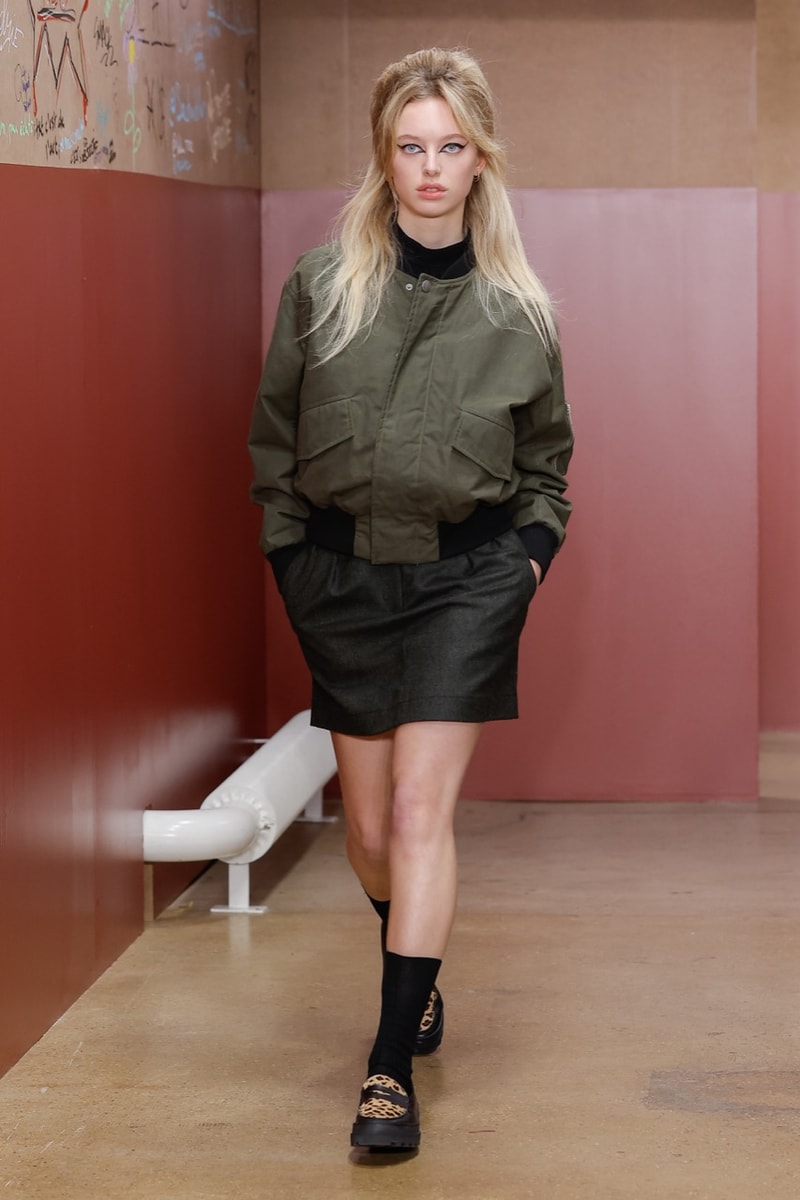 12 of 31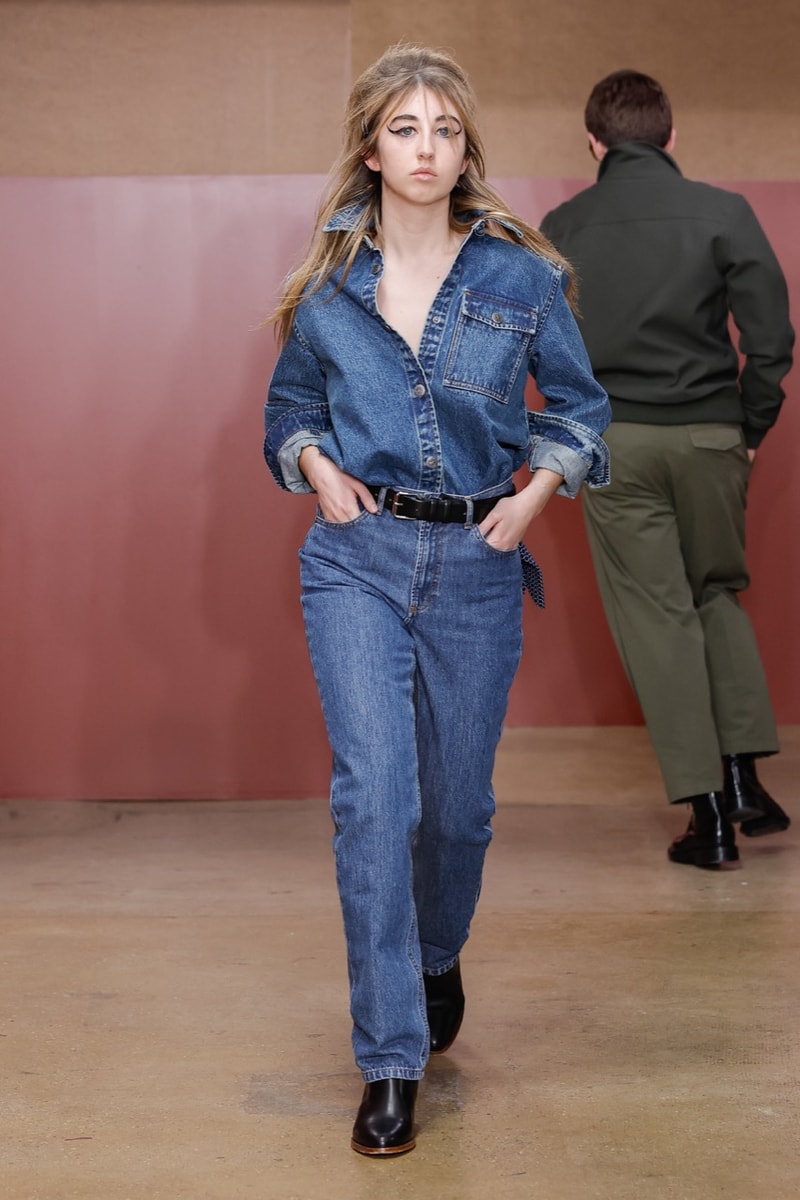 13 of 31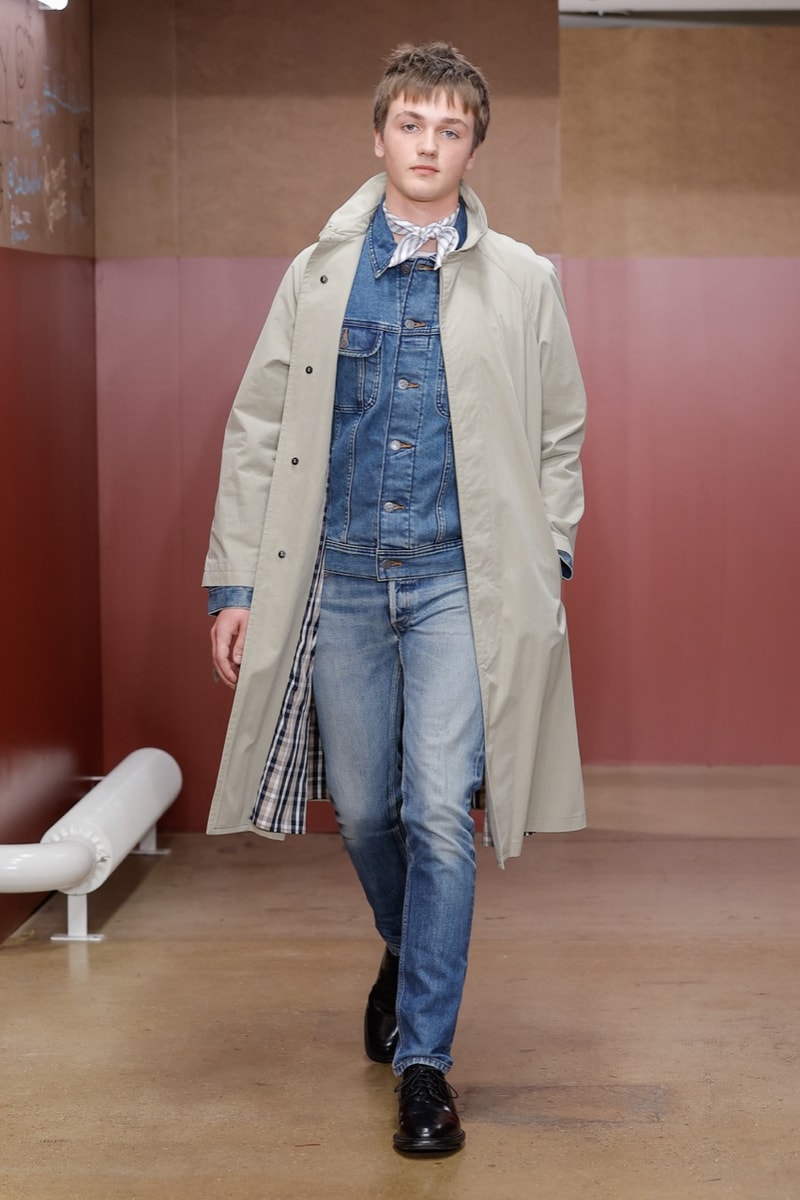 14 of 31
15 of 31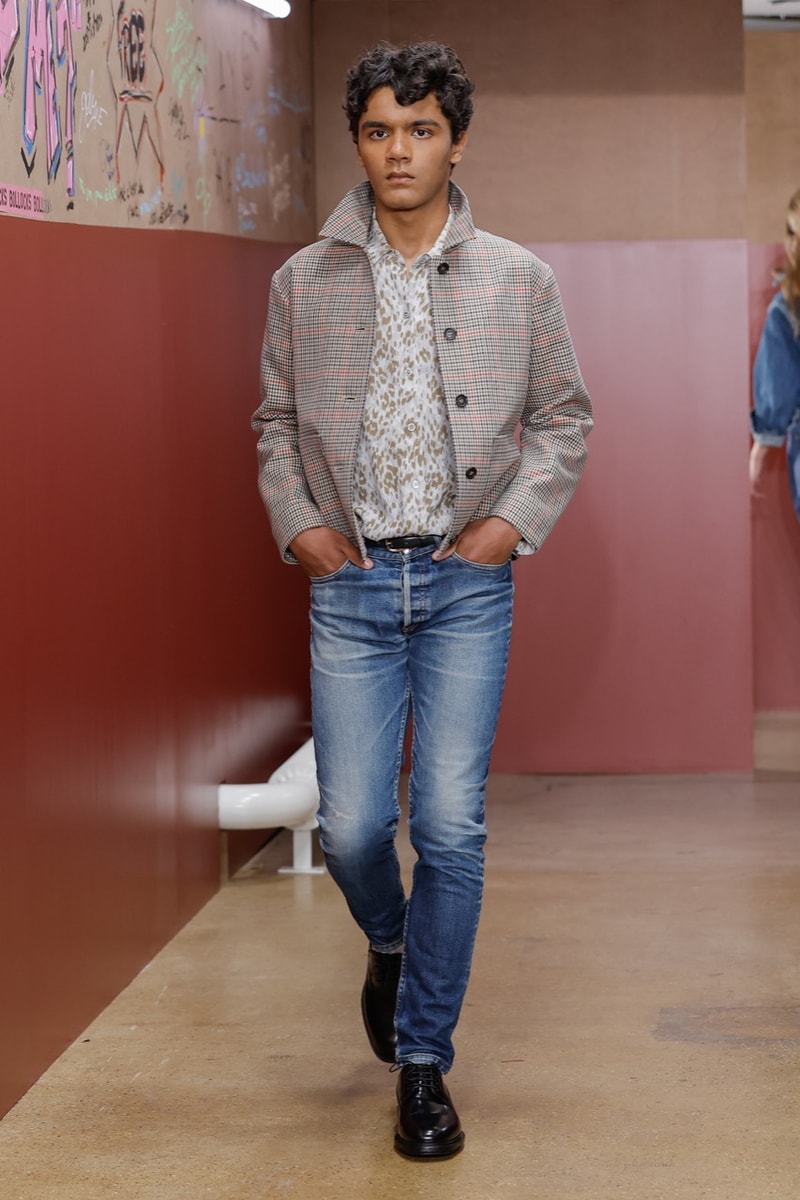 16 of 31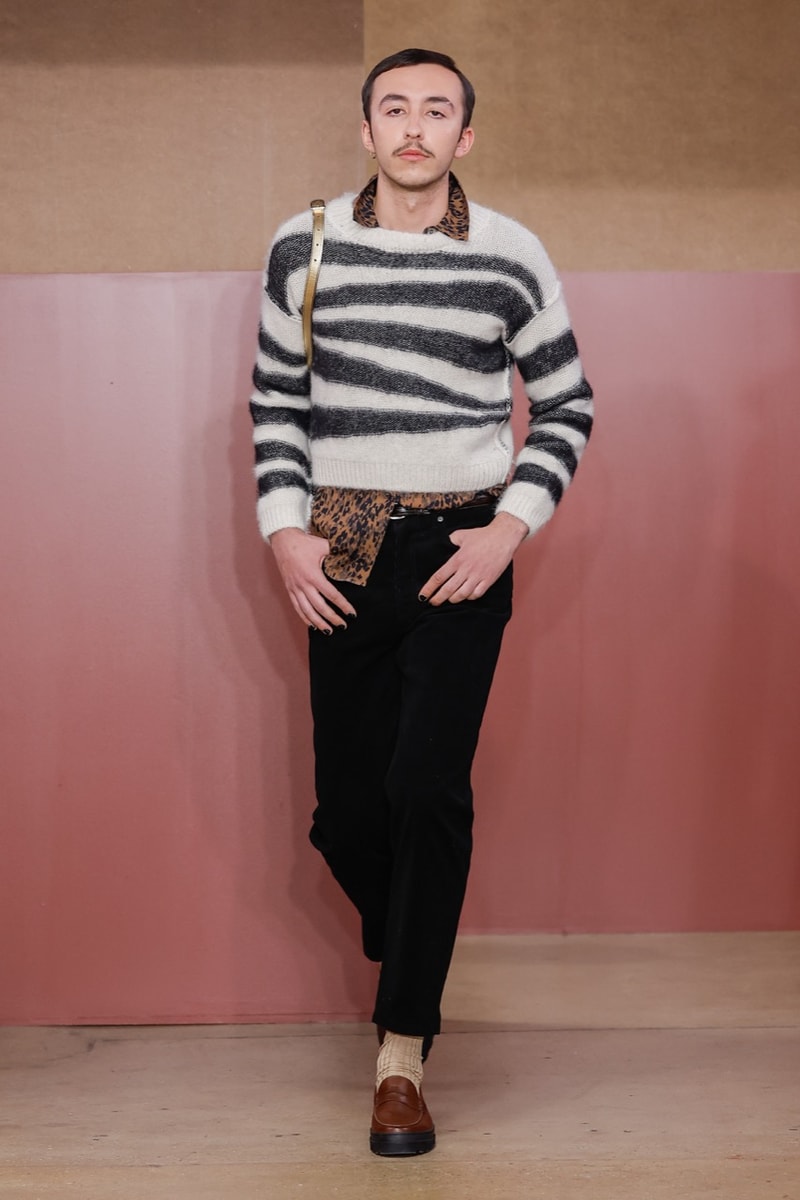 17 of 31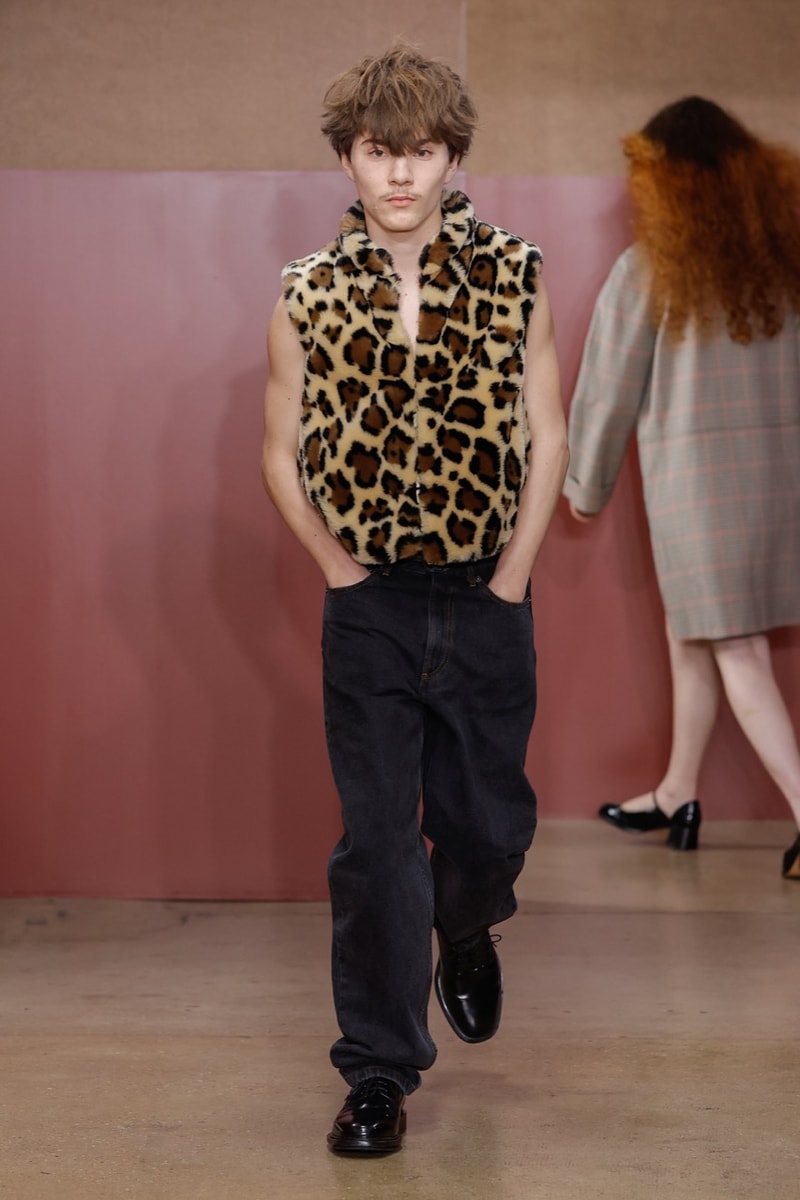 18 of 31
19 of 31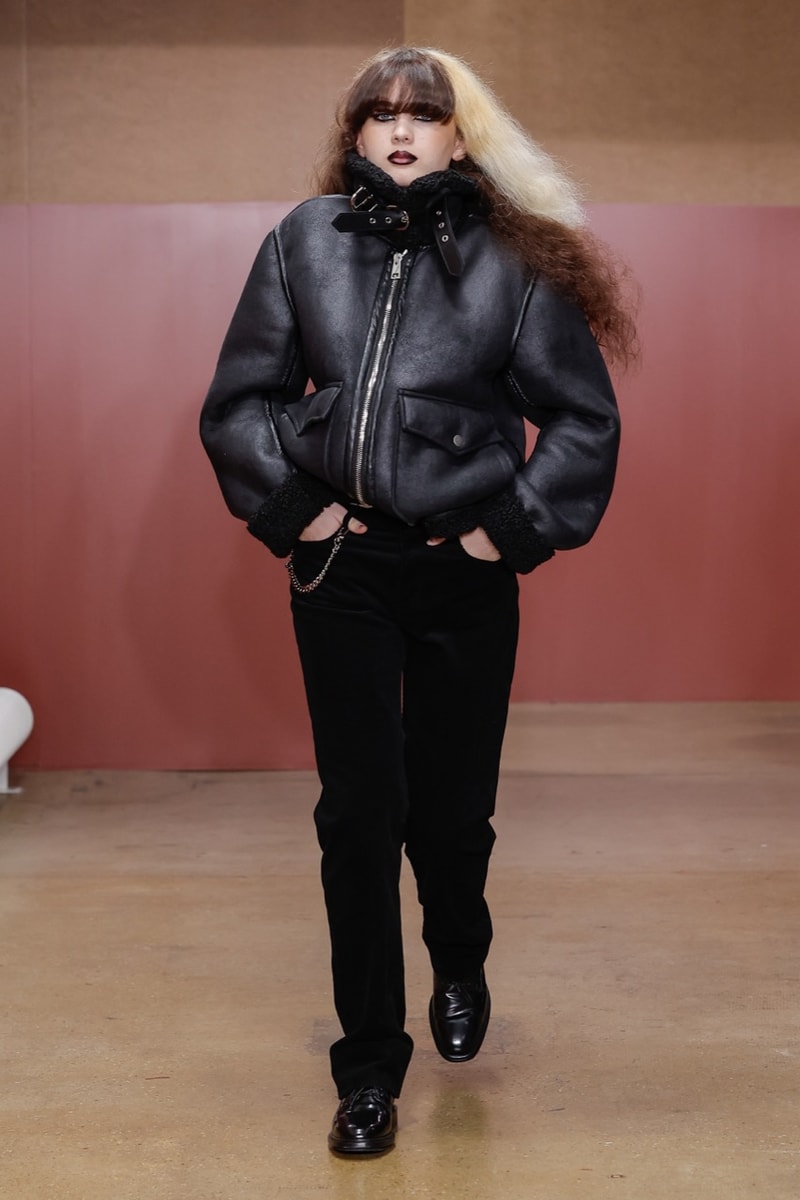 20 of 31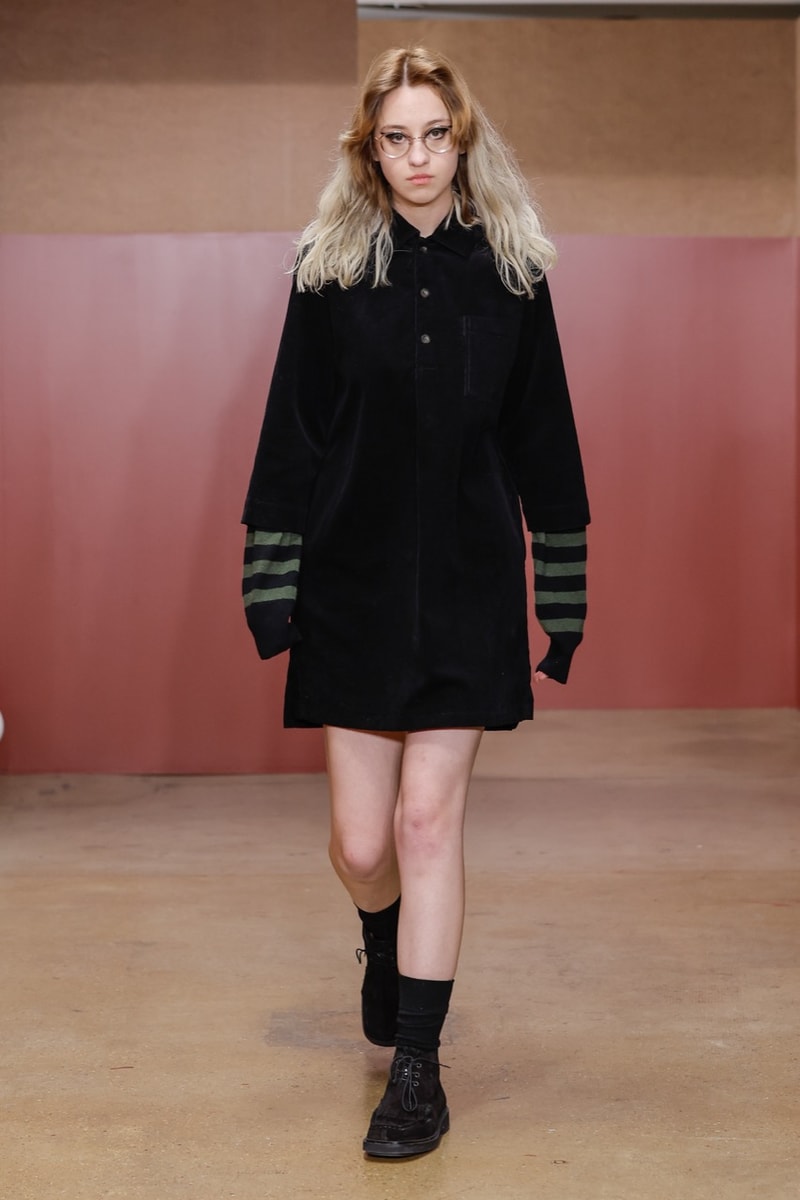 21 of 31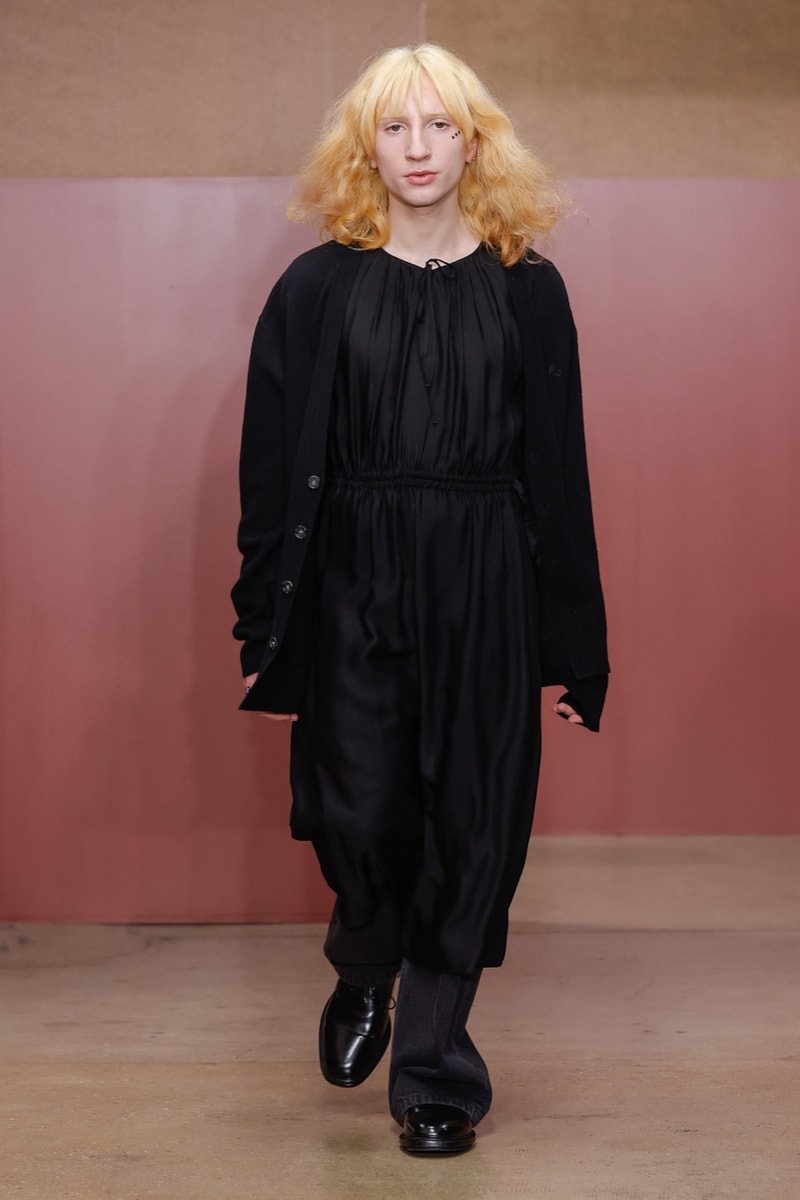 22 of 31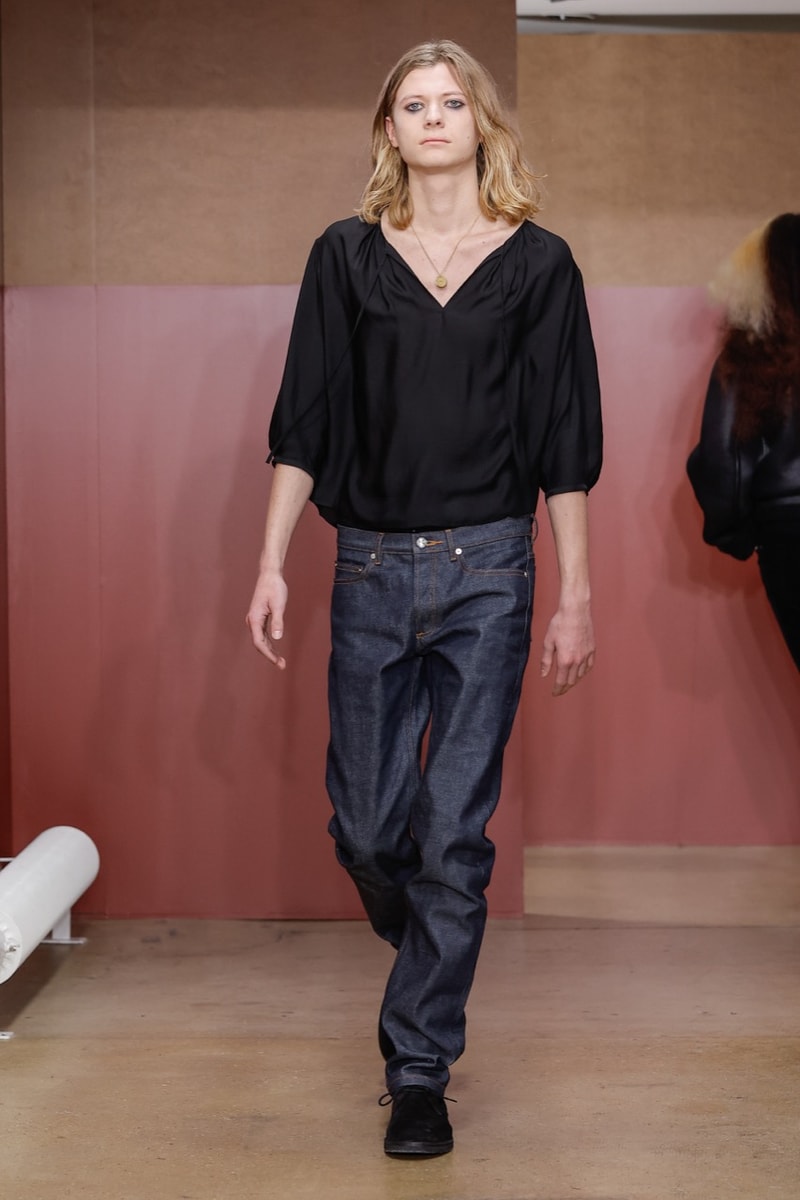 23 of 31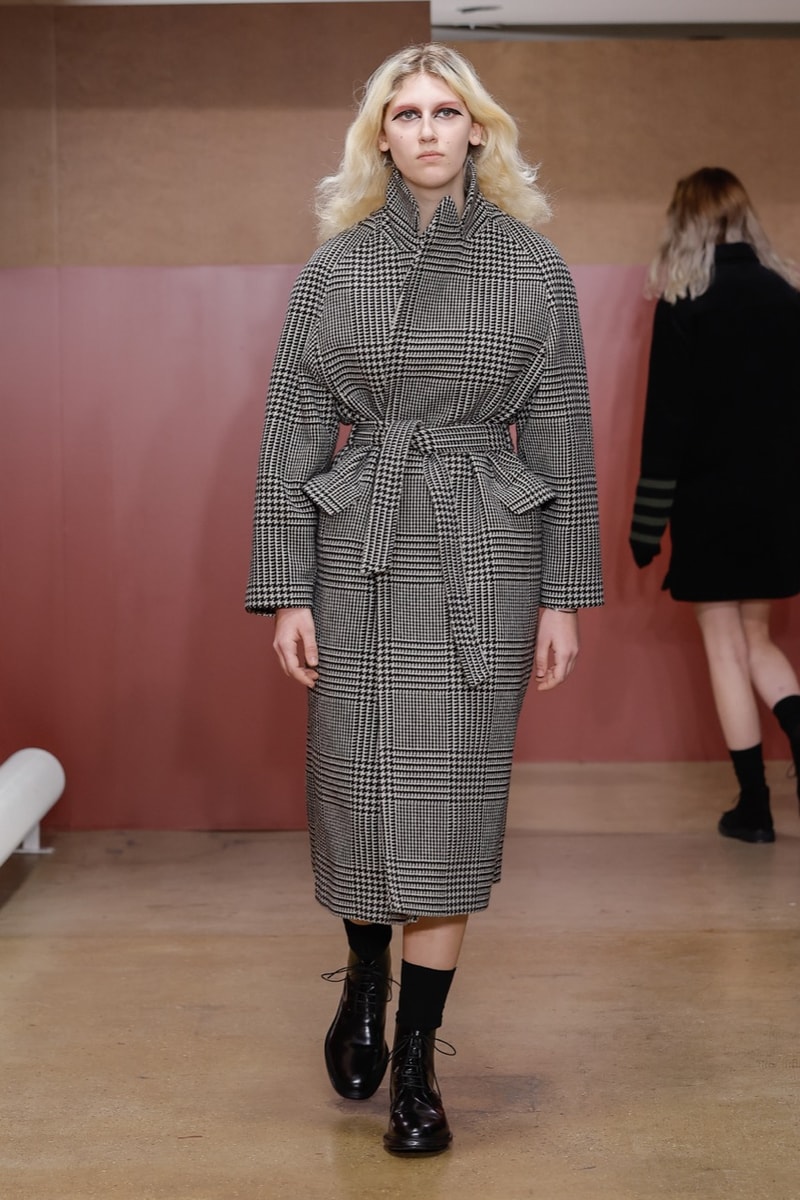 24 of 31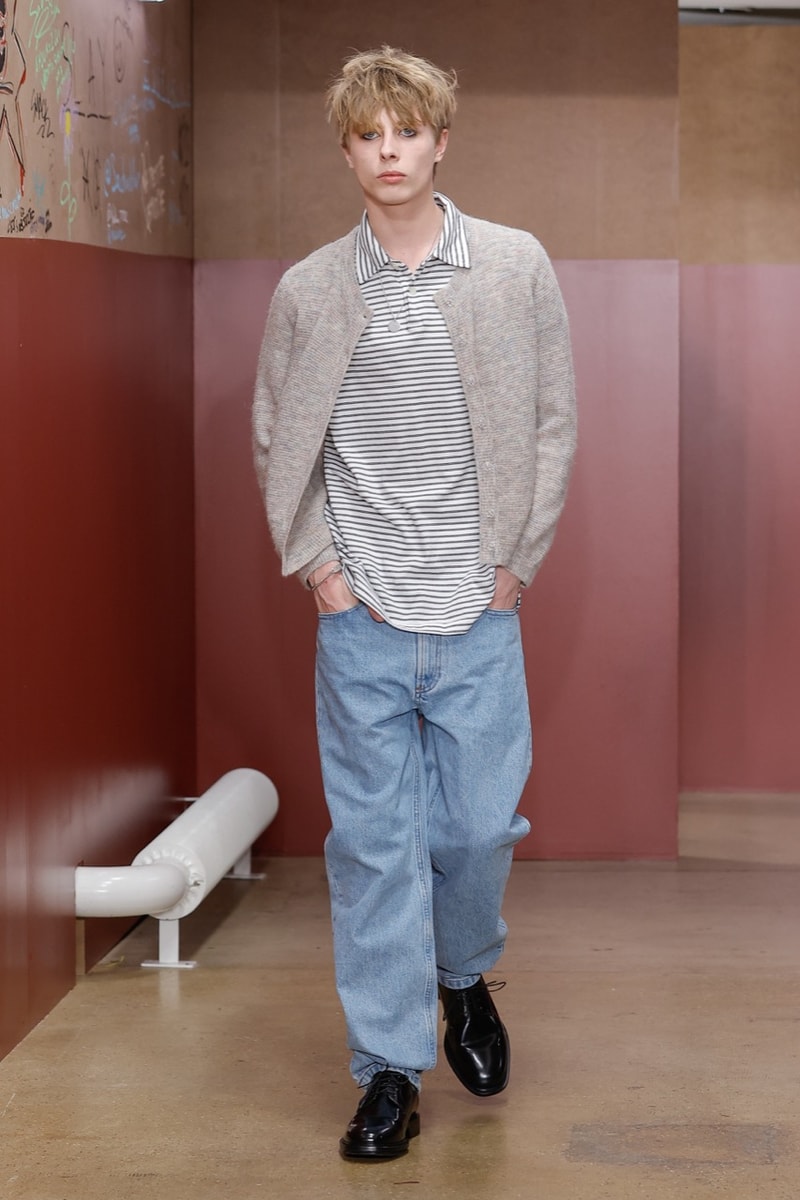 25 of 31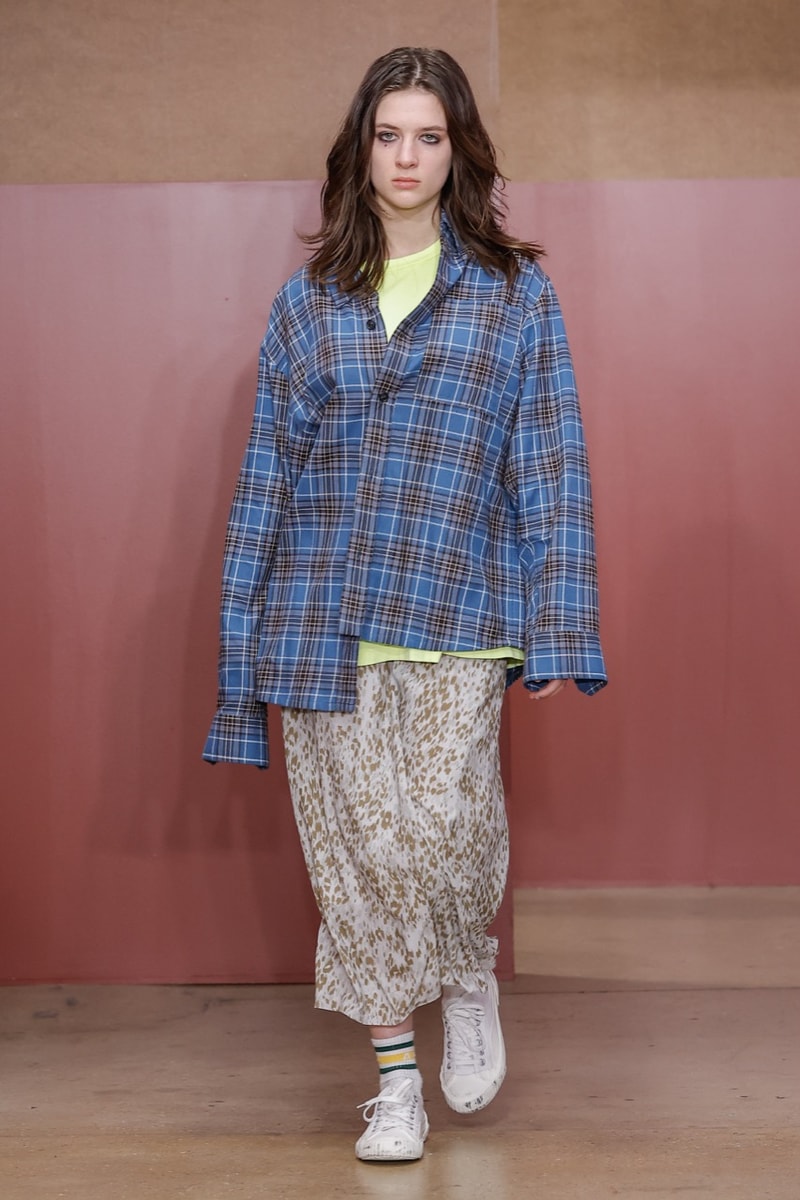 26 of 31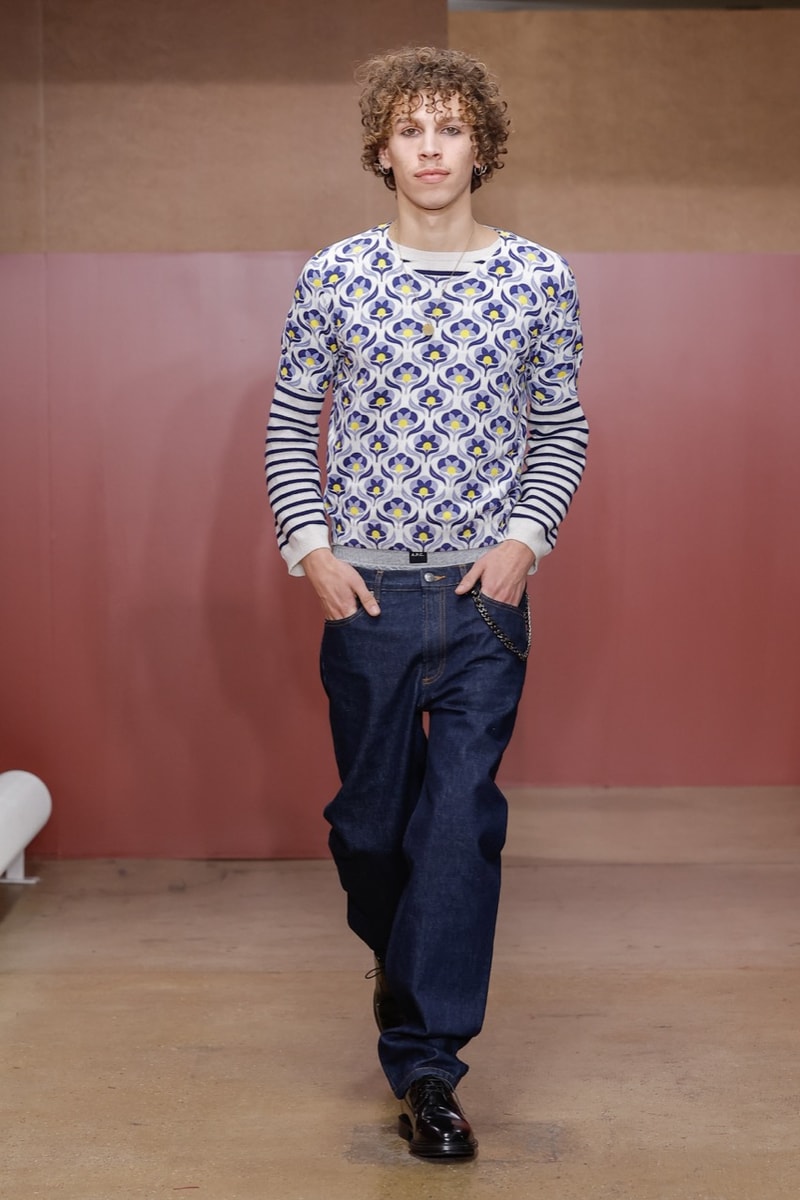 27 of 31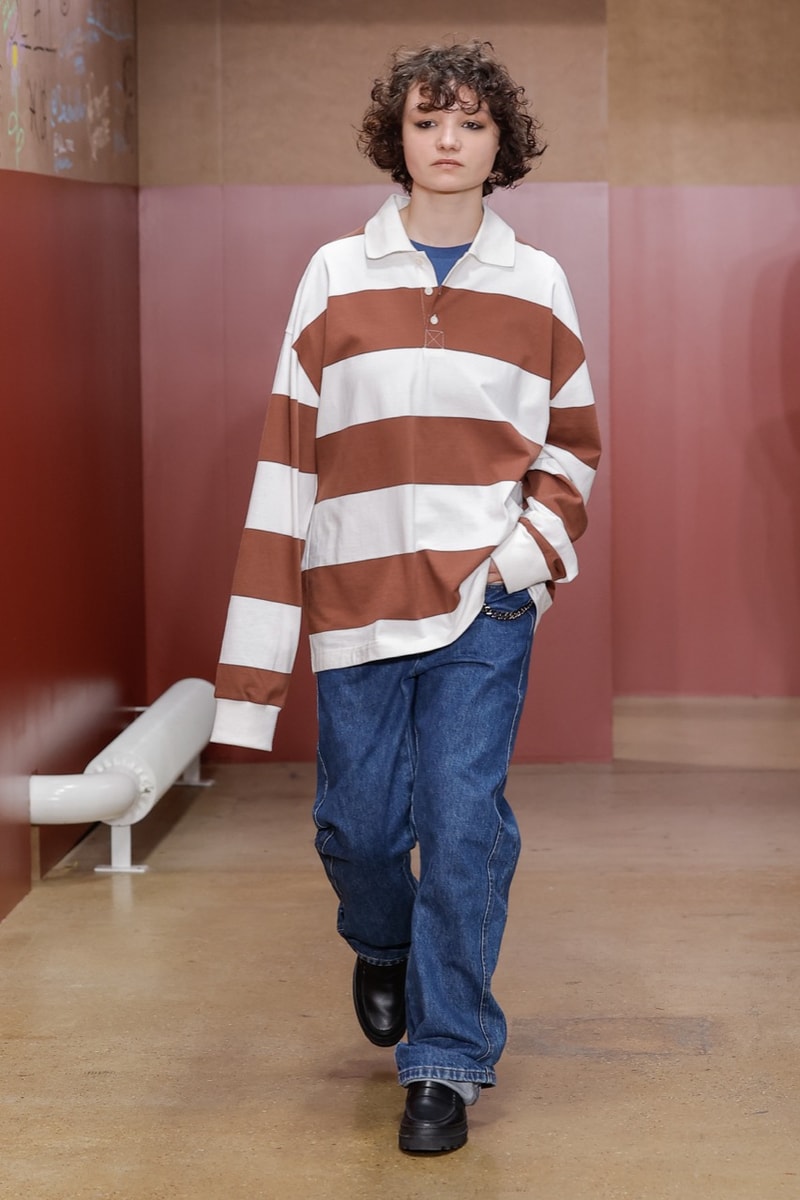 28 of 31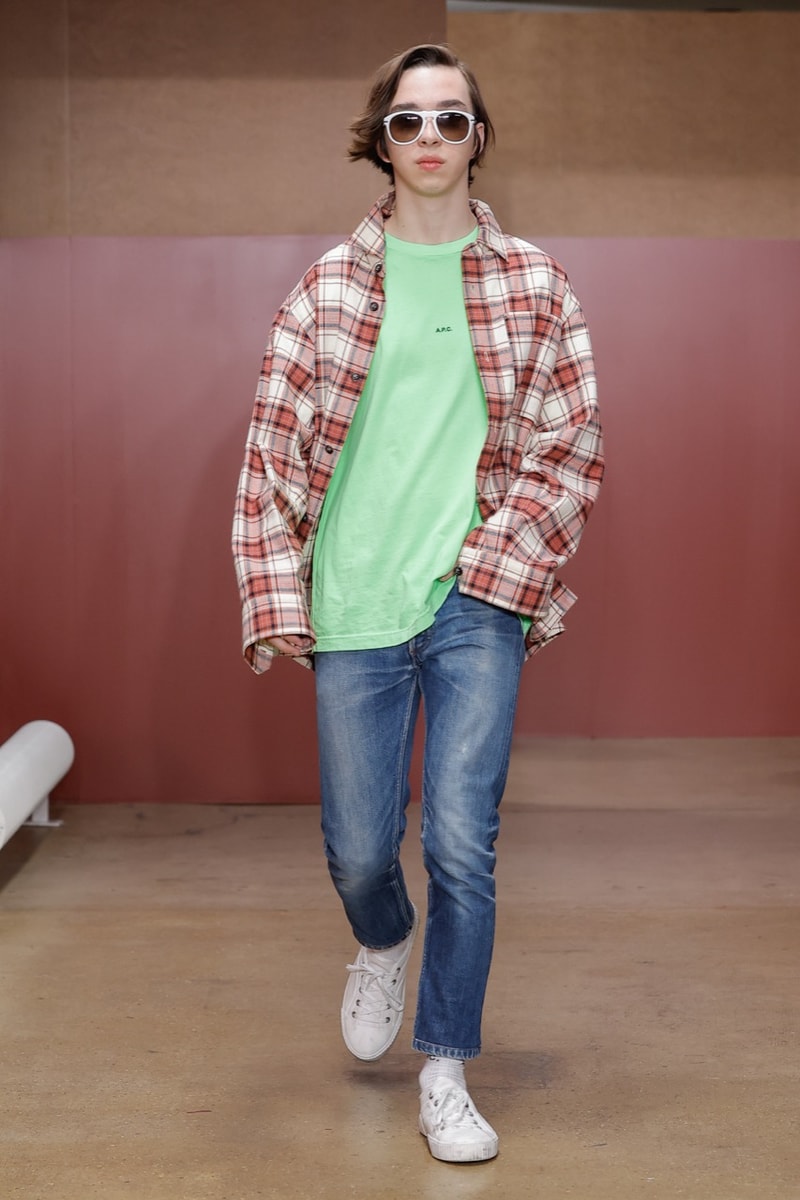 29 of 31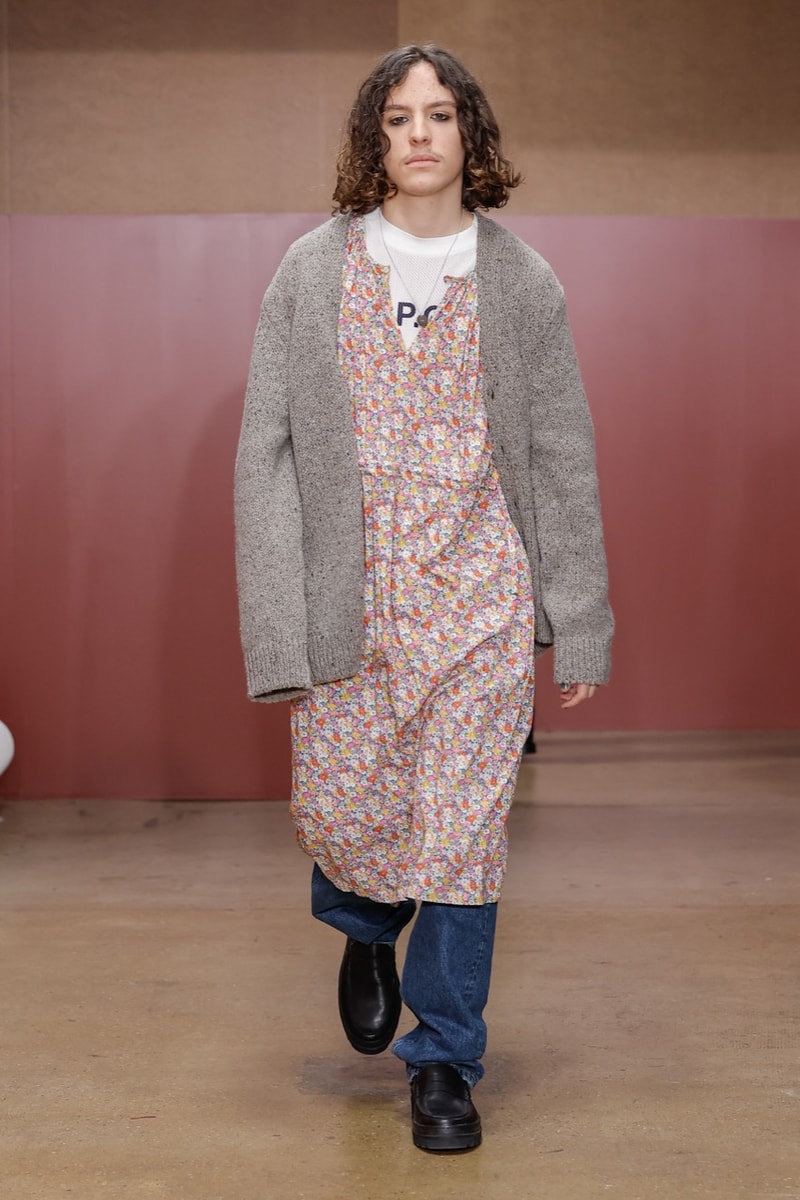 30 of 31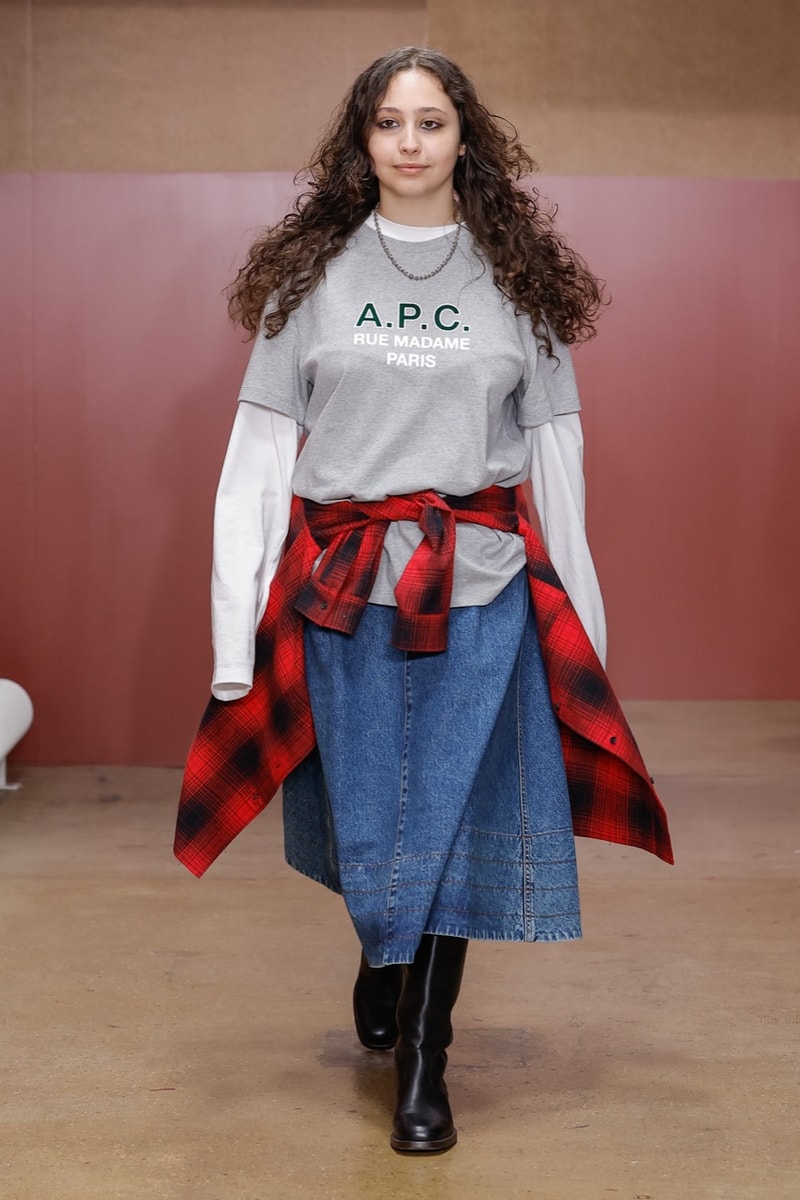 31 of 31
Fashion
A.P.C.'s Return to the Runway Was a Tribute to the Resilience of Gen Z
Modelled by the classmates of Judith and Jean Touitou's daughter Lily.
A.P.C.'s Return to the Runway Was a Tribute to the Resilience of Gen Z
Modelled by the classmates of Judith and Jean Touitou's daughter Lily.
After hosting a seemingly cowboy-inspired Spring/Summer 2023 presentation, A.P.C. made a defiant return to the runway for Fall/Winter 2023, paying homage to the resilience of today's youth.
Titled "Maman Je Sors Ce soir," translating to "Mom, I'm Going Out Tonight," the collection drew inspiration from the coronavirus pandemic, specifically the way in which it affected young people. "The young people walking the runway are like our war veterans. They experienced the raging of the hormones in the parents' bunker during the Covid crisis. They will be the flame of this show," explained Jean Touitou at the start of the show.
Modelled by high school seniors from the Lycée Diagonale in Paris, all of whom were the classmates of Lily, Judith and Jean Touitou's daughter, the collection enabled each individual to showcase their own personalities to the fullest through the show's makeup and styling. Each model was cast on a volunteer basis, outside of the typical realms of physical criteria, and had the opportunity to influence the show's decor — inspired by 1908s Californian punk graffiti. What's more, the students also helped to inform the soundtrack, drawing on musical references suggested by their group alongside Jean and Lily.
Blurring the unnecessary lines between gender and proportions, the showcase was an ode to Gen Z, a generation which adamantly refuses to be pigeonholed and continually stands up for what they believe in. Seamlessly transitioning between preppy and punk, the collection incorporated A.P.C.'s signature raw denim, fusing it with oversized rugby polos, classic trench coats and granny cardigans.
The collection also took cues from the style of Wednesday Addams and the gothcore resurgence, through accents of black and layering. Elsewhere, the adventurous nature of the show's styling aimed to represent the "clashing mix and match that youth can boldy get away with" and their 'anything goes' approach to life.
Take a look at A.P.C.'s Paris Fashion Week show above. While you're here, check out Alexander McQueen.
---
Share this article