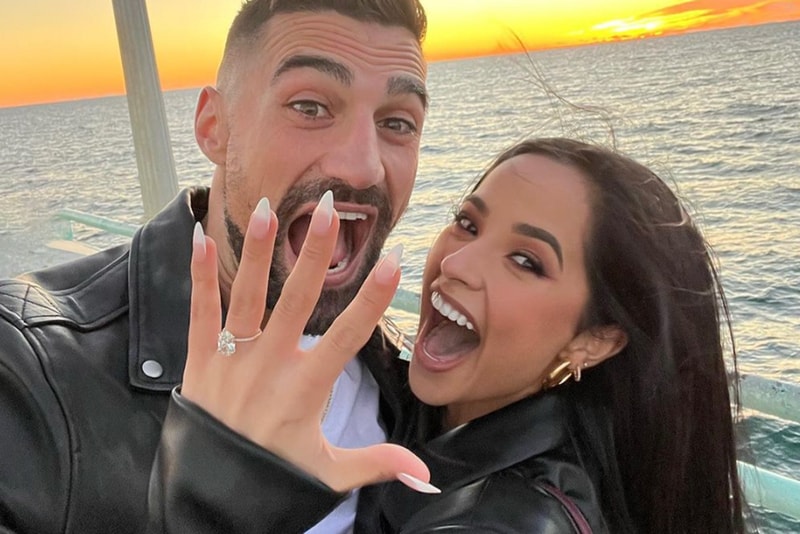 Sex & Dating
Becky G's Cheating Fiance Delivers a Masterclass-Worthy Apology
Manipulative? Or just messy?
Becky G's Cheating Fiance Delivers a Masterclass-Worthy Apology
Manipulative? Or just messy?
Becky G and her fiance Sebastian Lletget go viral after a video surfaced on Instagram of him cheating, leading him to follow up with the ultimate form of embarrassment: the social media apology.
As 2022 came to an end, musician Becky G and her partner of six years, Sebastian Lletget announced their engagement via Instagram. In just under three months, Lletget is outed as a cheater via Instagram, after failing to oblige with an extortion plot. According to him, the moment was a "wake up call," revealing his struggles with "personal trauma and acute anxiety." To express his regret, he shares a social media apology geared to Becky, the "love of his life."
"To Becky, you have been the light in my life, my strength, who has always shown me, unconditional love. Instead of honoring that love every day, I have done the opposite, hurting you and disrespecting the one person that I love more than anything. I am so sorry and I know I have to do whatever it takes to earn back the trust and love you deserve." He closes with a note that he's committing himself to a wellness program.
View this post on Instagram
Not only did he take ownership, but he also made plans to change his behaviors. But is this enough? It's often said, the apology has to be just as loud as the disrespect. And considering Becky G not only had to endure public excitement and shortly thereafter embarrassment, due to her partner — we think its only right. Cheating is not a one-off "lapse in judgment," as Lletget claims, but an act of betrayal that negatively shapes the way people engage for the rest of their lives — no pun intended.
Not no more…..He went to see The Lady ♥️ https://t.co/BkPJndCGUJ

— Cardi B (@iamcardib) November 5, 2021

In the case of Cardi B and Offset, going to see "the lady," a joke within the Black community that refers to committing to therapy after relationship woes, worked. As for Becky G and Lletget, she has yet to respond to any claims and evidence publicly so we can only assume — Lletget is on his own in this wellness program.
View this post on Instagram
---
Share this article