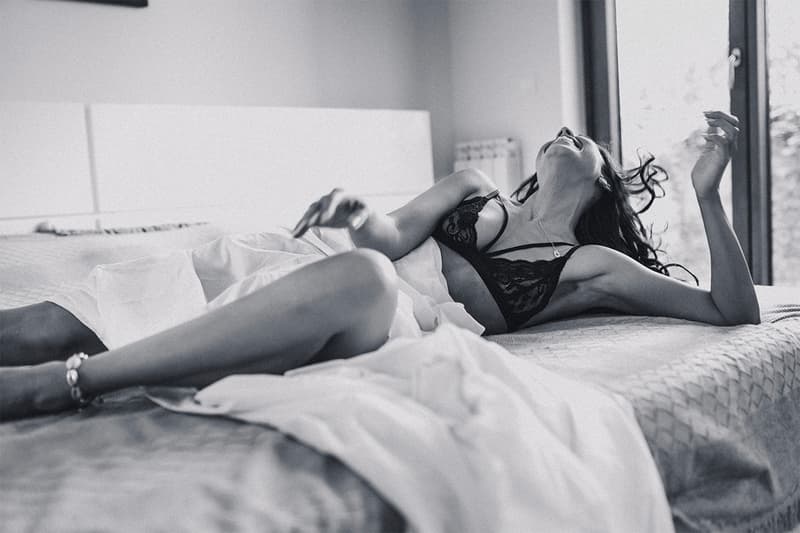 Sex & Dating
How to Channel Your Dry Spell Into the Best Sex of Your Life
Sexologist and founder of ethical porn company, FrolicMe, weigh in.
How to Channel Your Dry Spell Into the Best Sex of Your Life
Sexologist and founder of ethical porn company, FrolicMe, weigh in.
Founder of ethical porn platform, FrolicMe, Anna Richards and in-house sexologist, Suzannah Weiss, share their best tips for turning that dry spell into the best sex of your life.
Despite the fact that we've all experienced a dry spell before, it doesn't change the fact that they're absolute hell. So much so, you forget that it's temporary. Common reasons for dry spells are excessive stress, diet or the more common reason for femmes: a lack of viable options. Whatever the reason is — just know it won't last forever, and you can use it to your advantage.
Sexologist Weiss and founder Richards suggest putting the hyperfocus on partnered sex on pause. More specifically, Richards recommends reflecting on what you want. "You don't need someone else to come along to help you evolve sexually," she says. "You can work on your own sexual evolution by yourself so that by the next time you have a partner, you can teach them exactly how to please you."
Keep reading for expert tips on channeling that dry spell into the best sex of your life — solo or partnered.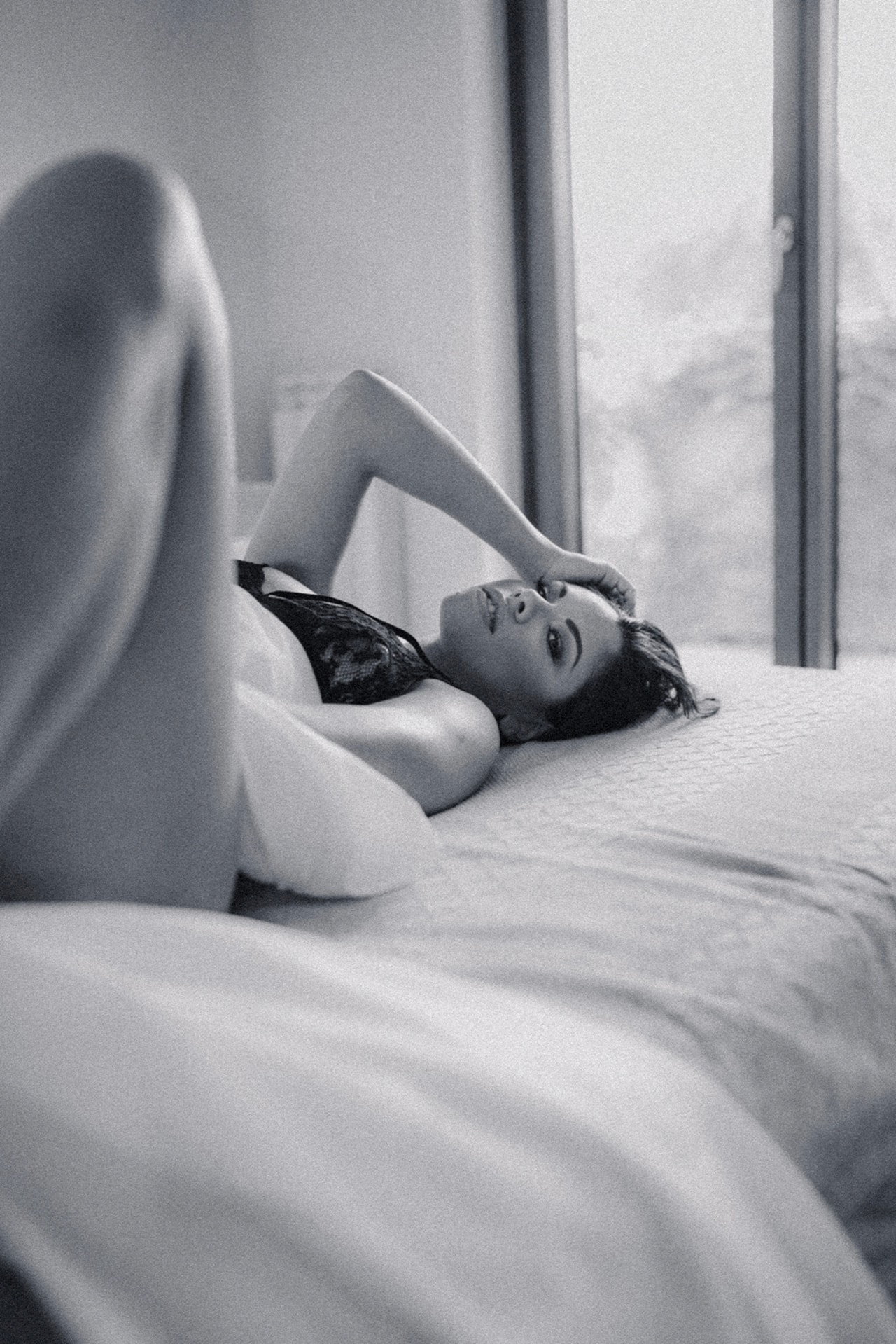 Switch up your stimuli.
Keeping things fresh and new is a sure-fire way to excite your senses. "Try to masturbate in new ways in order to build more pathways to pleasure. If you usually masturbate by rubbing your clitoris, for example, try using a dildo vaginally."
If you're a seasoned pro, "consider experimenting with a butt plug," Weiss and Richards share. "If you do not have much experience with these new methods, they may not lead to an orgasm. Drop that goal for the time being and give your body the chance to experience whatever is there." You may surprise yourself.
According to Weiss and Richards, this method will leave you feeling super sexual and alive — whether you have a partner or not. "Make a commitment to masturbating every day for a week, but do not orgasm until the last day. The idea is to build up your sexual desire and arousal. As your sexual desire increases, your mind will probably think sexy thoughts, and you may notice yourself taking an interest in certain sexual fantasies." Not only is this valuable information, but "this is also a good way to begin exploring a new type of stimulation, as even something that does not typically create high amounts of pleasure for you may if you are really turned on."
Explore sensuality.
"Learn how to feel turned on in your everyday life and make sex a more full-body experience by incorporating sensual pleasures into your daily routine," they recommend. "Get a nice massage oil and give yourself massages. Light candles when you take a bath and sprinkle rose petals into the water. Put on sexy music and dance as you get ready in the morning. This can help awaken your true sexual and sensual self so that you are feeling juicy and embodied in time for your next sexual relationship, or just for yourself."
Tap erotica.
There's a world of erotica, ready to be explored. To better understand what arouses you, "experiment with different fantasies and erotic material… Browse through an ethical porn site like FrolicMe, or try written or audio erotica which can allow you to interact in a more personal, intimate and fantasy-filled way."
Another suggestion is taking "time to allow your mind to go wherever it wants to go during masturbation and explore being more in the moment." On the topic of surprising yourself, this is where the magic happens. Don't forget to make a mental note and try your new fantasies when exploring partnered sex in the future.
For more on femme empowerment, check out this article on how Playboy is empowering hot women and their stories.
---
Share this article