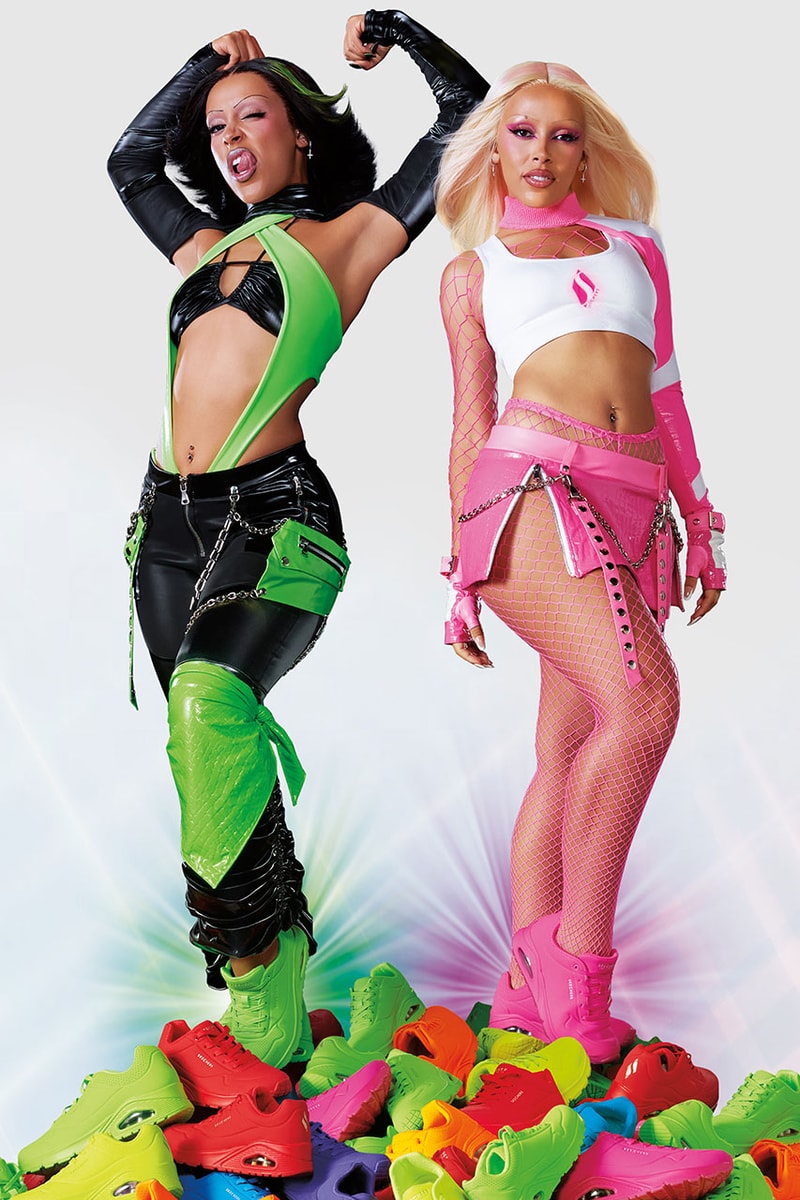 INTERVIEW: Doja Cat Chats Music, Sneakers and Battling Herself
As the first-ever Skechers Artist-in-Residence.
Footwear
INTERVIEW: Doja Cat Chats Music, Sneakers and Battling Herself
As the first-ever Skechers Artist-in-Residence.
Doja Cat has many titles: Grammy award-winning musician, collaborator with the likes of Sza and Girls Who Code, beauty chameleon and fashion favorite. Now, the artist is taking on a new title as Skechers' first-ever Artist-in-Residence.
To unveil the partnership, Doja Cat has created a new campaign to reimagine the Skechers UNO sneaker. Drawing on inspiration from Y2K style, anime fight scenes and cyberpunk aesthetics, she is seen battling herself with two opposing identities.
According to Doja Cat, the creative idea was derived from "The different UNO colors and which UNO gives you the most power." Available in a range of colors, the reimagined UNO is available now at Skechers' retail stores and on the brand's website.
Scroll below as Doja Cat chats music, inspirations and her new Skechers campaign.
If you could take your Skechers UNOs out for the perfect day, what would you do?
I would probably wear them to rehearsal. The UNO is very comfortable and a good shoe for all day. I spend a lot of hours on my feet so the UNO is perfect.
If the UNO could play one of your songs which one do you think it would choose?
Juicy because there's so many color options and that's a very colorful video.
As this campaign is inspired by anime what is your favorite anime character or show?
There's one show that I enjoyed during covid lockdown called One Piece. I also like the villain from Ghost in Shell. I don't know his name but he looks like a powdered wig Judge Judy. So, I guess that guy or Monkey D. Luffy?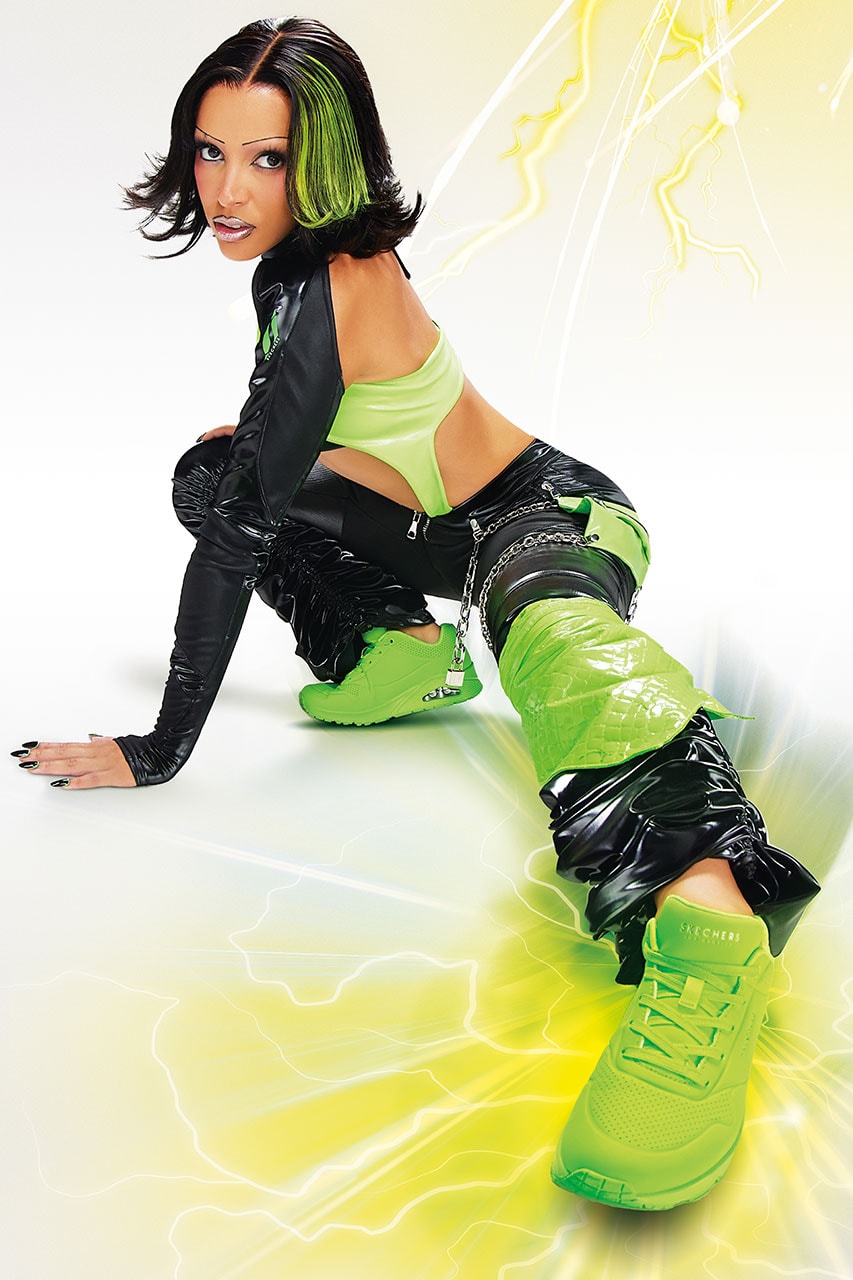 What was the last song that you listened to?
Satori by Bauhaus. Amazing. It's off the Mask album.
Who is your favorite artist of all time?
Salvador Dalí or Parker Stephen Jackson.
How would you describe your style in three words?
Constantly, evolving, yeah…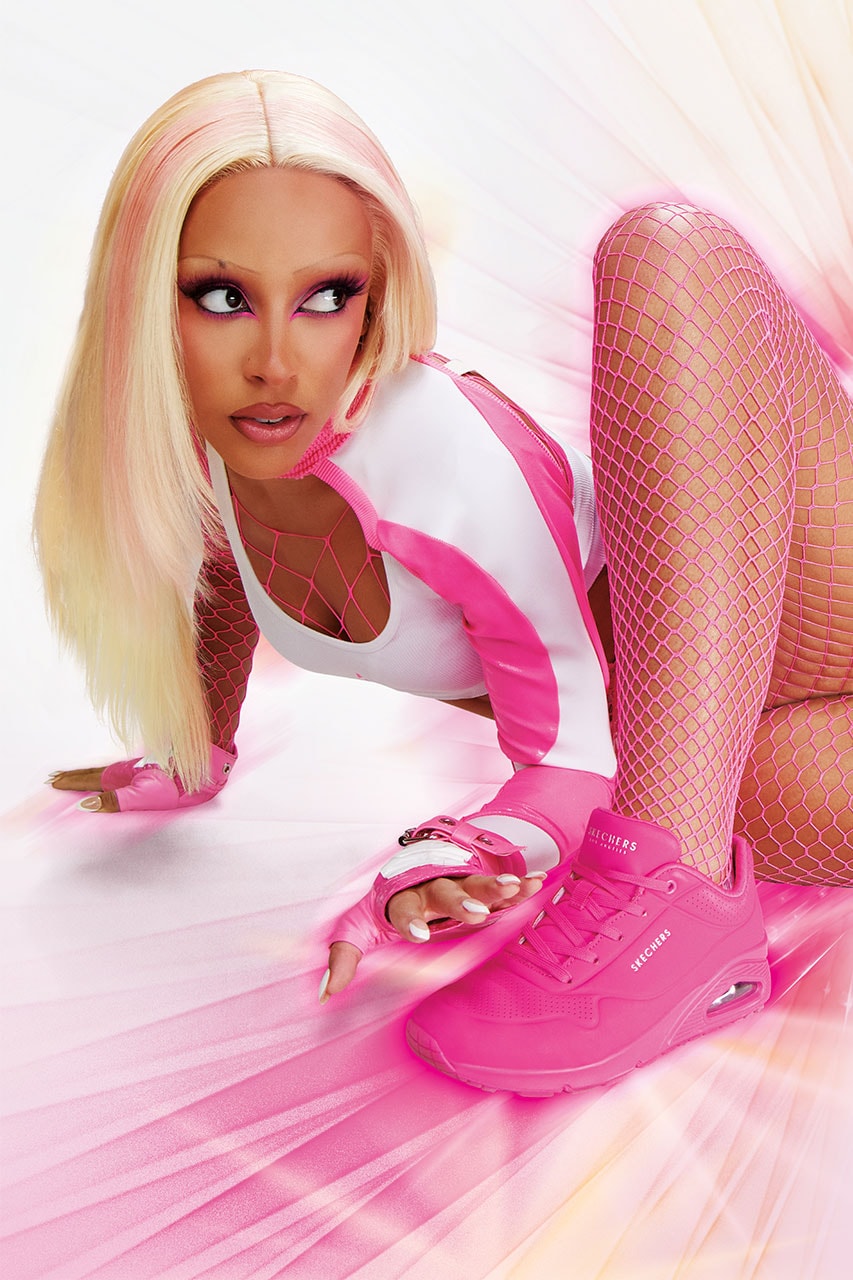 You have many titles, from musician to beauty chameleon to fashion favorite. Is there a title you hold for yourself that people wouldn't know?
I'll say collector. I love to collect old objects, big historical pieces, antiquing and stuff like that. It's not really a formidable, cool thing but people may not know that about me.
Do you have any rituals, places or inspirations that you use to embark on a new creative journey?
Instagram has been a really big inspiration. The algorithm gives me new incredible artists every day that I'm like, "How do I not know about this person?"
I'm really into a lot of upcoming fashion designers and young people who are doing makeup and stuff. I kind of habitually go on Instagram? I mean, I feel like everyone does but I definitely pull a lot of my inspiration from there.
---
Share this article