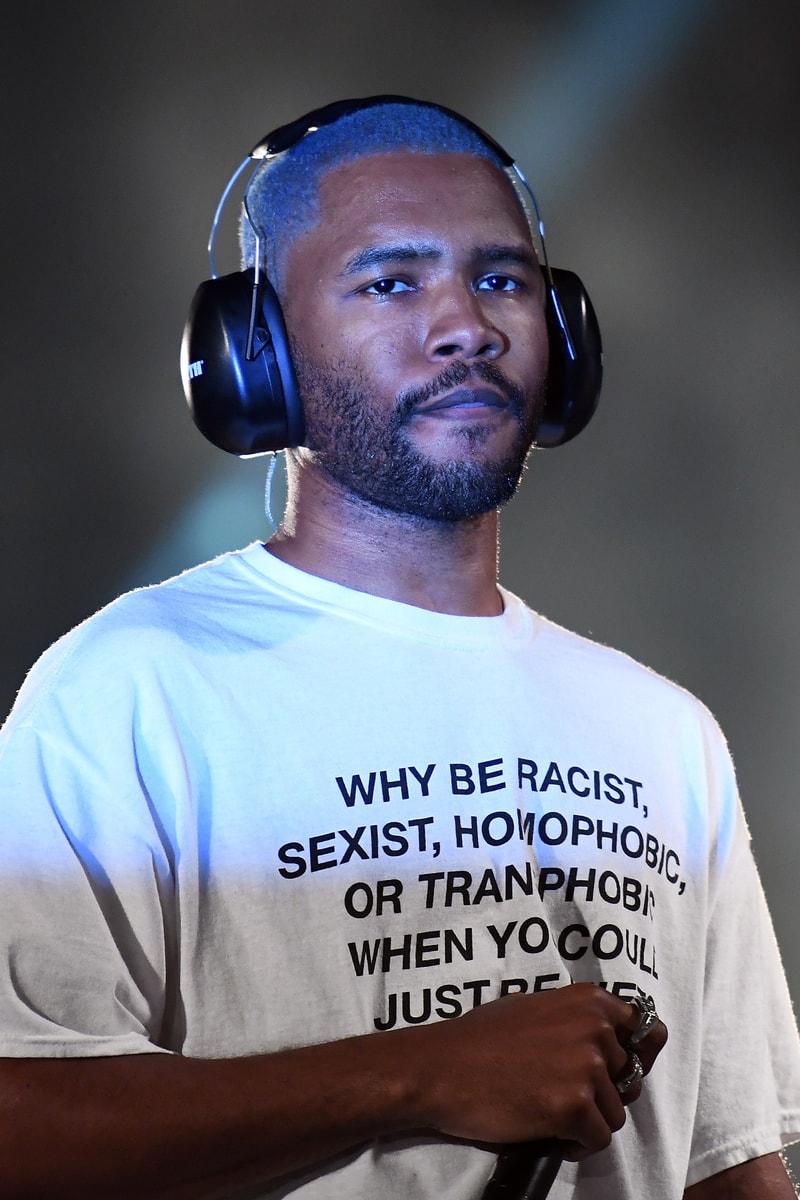 Frank Ocean Drops Out of Coachella
Due to physical injuries.
Frank Ocean has dropped out of Coachella, deciding not to perform on Sunday, April 23 after suffering two fractures and a sprain in his left leg.
The artist incited much controversy after a lackluster headline act as he arrived an hour late and had to cut his set 25 minutes early because he went over curfew. Fans also shared their disappointment on social media, admitting that they could hardly see Ocean and had to watch through a screen, regardless of where they were in the audience. Ocean shared in a statement, "It was chaotic. There is some beauty in chaos. It isn't what I intended to show, but I did enjoy being out there and I'll see you soon."
Ocean initially planned to perform on an ice rink as his backup dancers were actually professional hockey players and ice skaters, but due to his injury, his mobility was severely limited. The "Pink Matter" singer hinted at the release of a new album, dedicated to his late brother Ryan Breaux.
Stay tuned for more updates.
Share this article