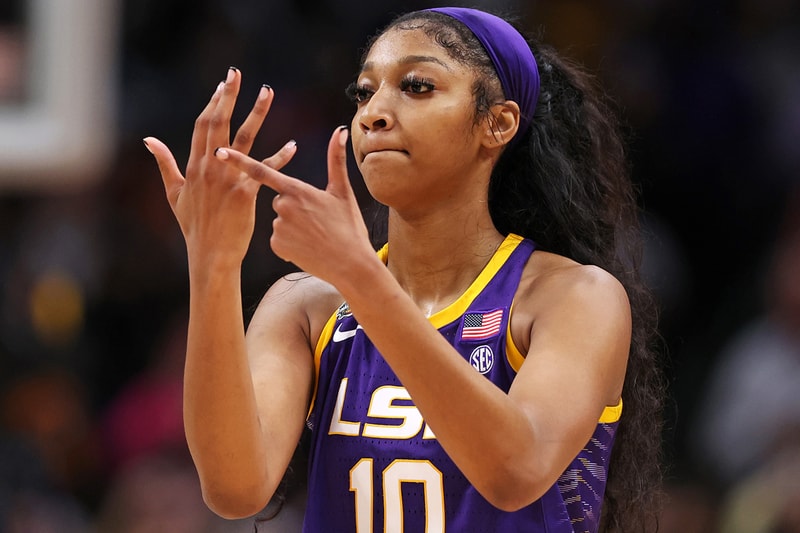 Beauty
No, We're Not Getting Over LSU's Angel Reese's "Black Sheer Pantyhose" French Manicure
This is how you secure a win.
No, We're Not Getting Over LSU's Angel Reese's "Black Sheer Pantyhose" French Manicure
This is how you secure a win.
For college basketball, history was made when Louisiana State University (LSU) took home their first ever win from the NCAA women's basketball championship. For this beauty editor, my collegiate days are over — so there's not much more that I could tell you there, but I do know that LSU player Angel Reese's "Black sheer pantyhose" French manicure was the main character of the moment.
Affectionately known as the "Bayou Barbie," Reese hit the court with her edges laid to perfection in authentic Black girl manner, fluttery lashes and a bomb manicure. We can't help but give this girl all of her tens. (10's) For her noticeable manicure, she took a page out of Betina Goldstein's sexy nail trend with the traditional French manicure but instead gave the look a twist with black tips.
Many female athletes who have normally taken a back seat to the beauty gaze are being spotlighted for their beauty standards that quietly they lowkey set — especially the Black and Brown girlies with textured hair and features that require much more maintenance than anyone could fathom.
To this point, we salute you Angel Reese and look forward to seeing you rise as one of the beauty girlies.
View this post on Instagram
---
Share this article