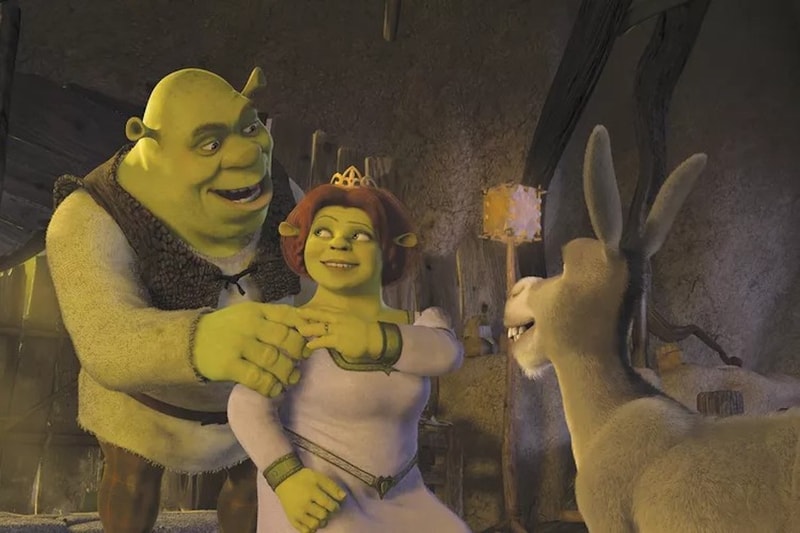 Film & TV
A 'Shrek 5' Film With the Original Cast Could Be Happening
"There's tremendous enthusiasm on behalf of the actors to return."
A 'Shrek 5' Film With the Original Cast Could Be Happening
"There's tremendous enthusiasm on behalf of the actors to return."
Nearly 22 years ago, we were graced with Shrek, Princess Fiona, Donkey and the kingdom of Far Far Away. Now, there's a possibility the beloved characters and their original voice actors will be returning to the big screen for the fifth installment.
While discussing the forthcoming The Super Mario Bros. Movie with Variety, Illumination CEO Chris Meledandri revealed that Shrek 5 with the original actors, AKA Mike Myers, Cameron Diaz and Eddie Murphy, is in the works.
"It's not that dissimilar to the process that we went through with Mario, where you look at what the core elements are that audiences have loved, and you do your very best to honor those core elements," Meledandri explained to the outlet.
He added, "And then you're hard at work to build story elements and new characters that take you to brand new places. The original cast is a huge part of that."
Though none of the OG actors have officially signed on, Meledandri noted that it's most likely happening. He said, "Every indication that we've gotten is there's tremendous enthusiasm on behalf of the actors to return."
Stay tuned for more updates on Shrek 5.
---
Share this article