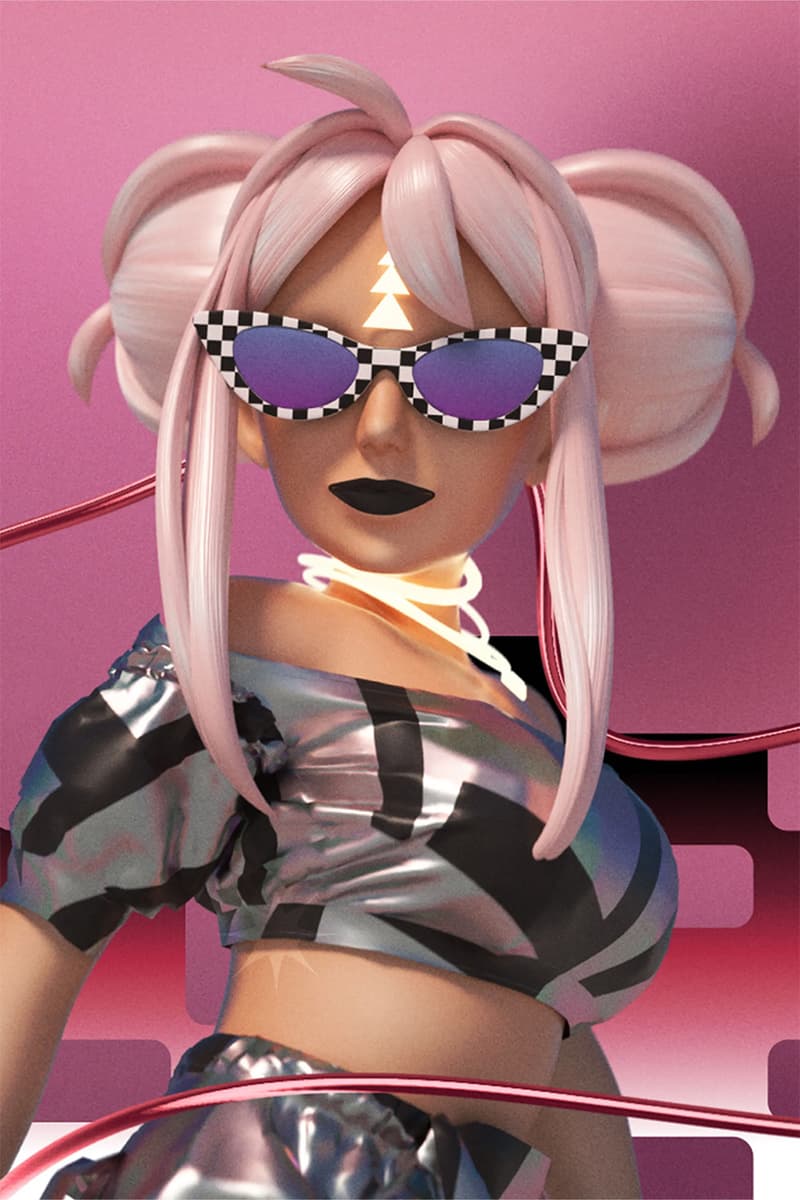 Here's What Went Down at Decentraland's Second Metaverse Fashion Week
From virtual catwalks to list-free after-parties, we share the highlights of this unmissable experience.
Fashion
Here's What Went Down at Decentraland's Second Metaverse Fashion Week
From virtual catwalks to list-free after-parties, we share the highlights of this unmissable experience.
Metaverse Fashion Week (MVFW) returned to Decentraland for its anticipated second edition. Last year, the event hosted over 108,000 attendees, which undoubtedly signaled the eagerness of consumers to experience firsthand the wonders and possibilities of digital fashion. Designed to highlight the latest advances in virtual couture and explore the potential of a new reality, MVFW invites the global community to connect with the next generation of creators and innovation-driven established luxury brands.
This year, the event's curation theme was "Future Heritage," which proposed a diversity of aesthetics across metaverses merging innovation and tradition. From virtual catwalks to list-free after-parties (not to forget tributes to Vivienne Westwood and Cristóbal Balenciaga), MVFW offered a schedule packed with exclusively-designed experiences by 63 different fashion houses, including Coach, DKNY, Tommy Hilfiger and Dolce&Gabbana. Below, Hypebae shares some of the highlights from the digital showcases.
DRESSX took Metaverse Fashion Week by storm.
Metaverse Fashion Week official AR partner DRESSX took Web3 to the next level by hosting a series of immersive activations all around Decentraland. The platform opened MVFW with DUNDAS digital runway show and presented two innovative 3D designers, Injury and Blade Runway, at its neo-genesis boutique, where a special free mint was offered to the community. But things didn't end here as DRESSX joined forces with Tommy Hilfiger to launch a 3D wearable collection and opened a purely digital pop-up in Metajuku with Original Penguin.
Coach tapped ZERO10 to digitalize its heritage iconic Tabby Bag.
ZERO10 and Coach teamed up to offer an exclusive activation within Decentraland. The leading fashion AR try-on technology company recreated the heritage brand's iconic Tabby Bag in digital form and developed an immersive fashion experience; in which players could embark on a quest at Coach's pop-up store in Decentraland. Upon completion, participants could scan a QR code leading to the ZERO10 app to try the wearable in AR. Following their Metaverse Fashion Week partnership, Coach will continue collaborating with ZERO10 to bring the virtual try-on experience of the Tabby Bag to Coach's New York SoHo store.
Institute of Digital Fashion and Bradley Sharpe bridged IRL fashion with URL potential.
The Institute of Digital Fashion used the second edition of Metaverse Fashion Week to celebrate new talent and continue to build a more sustainable fashion future. IoDF tapped British designer, Bradley Sharpe, known to push the parameters of physical fashion, to design exclusive ensembles for the occasion. Moreover, in a bid to spotlight the platform's foundational ethos statement, the MVFW space by IoDF featured a QR-code that took you to the "Emblem for change series" NFT site, which unlocked a larger-than-life AR billboard allowing users to be a part of the discourse anywhere in the world.
The metaverse paid tribute to Vivienne Westwood and Cristóbal Balenciaga.
"Dear Vivienne," engineered by the art collection Vueltta was an immersive installation that sought to showcase the late Vivienne Westwood's transgressive campaigns, creativity and rebellious spirit. At the same time, "Cristóbal Balenciaga: New Code" was developed by RLTY, Art Consulting, and Animal Concerts in a bid to turn some of the Spanish couturier's most iconic creations into digital wearables available to purchase. "Long before there were non-fungible token drops and crypto, Cristóbal took fashion, and women, to the moon," expressed the collective in a press release.
DKNY brought big city energy to the virtual world.
DKNY returned to Metaverse Fashion Week with DKNY.3, a virtual experience themed around the label's Spring/Summer 2023 campaign, which paid tribute to the hidden gems and iconic institutions that make New York so special. The unique, immersive DKNY.3 experience brought big city energy to the virtual world; the four-floor building included a DKNY boutique, a New York-style pizzeria, an art gallery and a rooftop lounge overlooking the New York City skyline. In addition, DNKY offered rewards such as wearable NFTs or virtual pizza boxes to all visitors.
Boss delivered an immersive, AI-inspired showroom experience.
BOSS took a bold step into Metaverse Fashion Week with a virtual showroom and an immersive, interactive experience. Serving as a digital extension of the label's Miami Fashion Show, the BOSS MVFW space blended gamification with a digital shopping experience. Guests could discover products in a new, engaging way. In particular, the five looks displayed in the space were shoppable and featured hero pieces from the runway, along with additional menswear and womenswear styles. The activation also featured an layer of gamification, as users could collect objects along the way.
Dolce&Gabbana unveiled the first digital design competition during MVFW.
For the second edition of Metaverse Fashion Week, Dolce&Gabbana and UNXD presented "Future Rewind," the first digital competition aimed at promoting young emerging talents. Participants were asked to immerse themselves in the Dolce&Gabbana universe and submit looks inspired by the iconic label's prints and materials, such as leopard, zebra or the traditional carretto siciliano. Designers Domenico Dolce and Stefano Gabbana were personally involved in selecting the finalists, who had the opportunity to present their creations in the dedicated Dolce&Gabbana Decentraland space.
Artificial Rome launched an exclusive luxury space.
For the first time during Metaverse Fashion Week, the event "Legacy of Tomorrow" took place on the new Soil Metaverse platform by Artificial Rome. This immersive experiences studio sought to allow digital luxury brands altr and The Fabricant, among others, to present their collections as a premium experience. The setting allowed guests to explore outfits in a virtual, photorealistic environment and talk to the designers via text and voice chat to understand their pieces in extreme detail beyond the catwalk.
---
Share this article