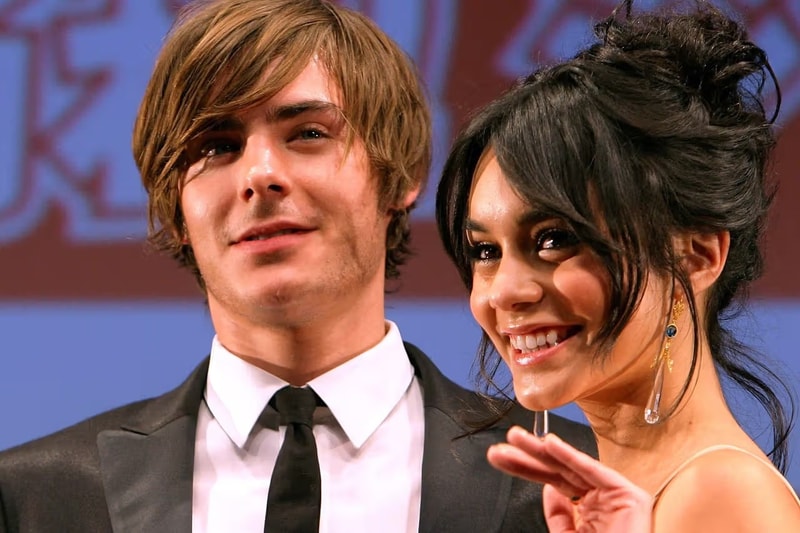 Entertainment
'HSM' Reunion Rumors Fuel After Zac Efron Follows Ex-Girlfriend and Former Co-Star Vanessa Hudgens
The start of something new?
'HSM' Reunion Rumors Fuel After Zac Efron Follows Ex-Girlfriend and Former Co-Star Vanessa Hudgens
The start of something new?
Fans are losing it after noticing that Zac Efron has followed Vanessa Hudgens on Instagram. Considering the former couple lost touch after breaking up in 2010, this is a huge deal.
Many seem to think his follow signifies a High School Musical reunion of some sort, especially since season 4 of High School Musical: The Musical: The Series hasn't premiered yet. In fact, some of the OG wildcats, such as Corbin Bleu, Monique Coleman, Lucas Grabeel, KayCee Stroh (Martha), Alyson Reed (Mrs. Darbus), and Bart Johnson (Coach Bolton) are slated to make an appearance on the show. Perhaps, Hudgens and Efron could also be joining the rest of the cast and making an unexpected cameo.
Last year, Hudgens and Efron sparked rumors of a forthcoming HSM reunion after they both uploaded photos and videos at the movie's high school location, East High. However, Hudgens later revealed that the reason she was visiting was that her then-boyfriend/now-fiancé, Cole Tucker, had a baseball game in Salt Lake, so she decided to pass by "for old times sake.'"
Stay tuned for more updates.
---
Share this article