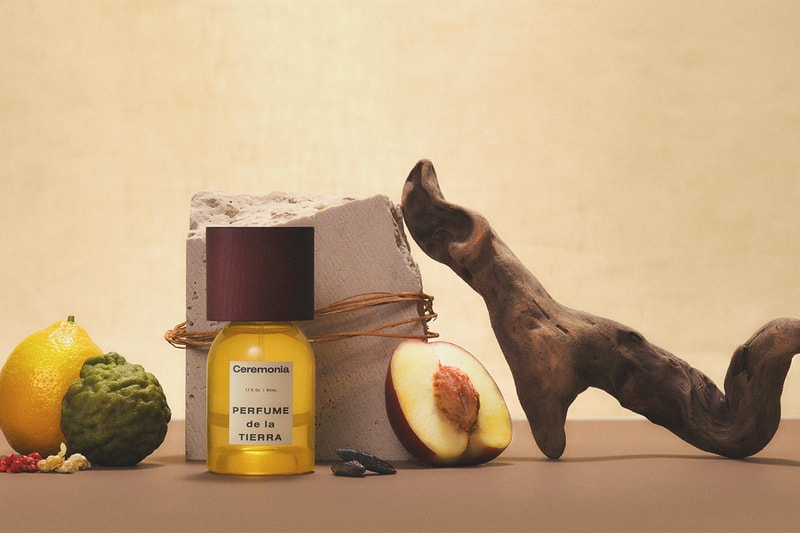 Beauty
Ceremonia Forays Into Fragrance With a Cultural POV
Staying true to the brand's Latine heritage.
Ceremonia Forays Into Fragrance With a Cultural POV
Staying true to the brand's Latine heritage.
Hypebae's Beauty Award winner and heritage brand Ceremonia is extending its category offerings from haircare to fragrance with the launch of its first-of-its-kind scent titled "Perfume de la Tierra."
Inspired by the brand's signature scent from their bestselling scalp oil "Aceite de Moska" the fragrance holds true to the brand ethos of pushing the boundaries and celebrating the integrity of its Latine culture. "Perfume de la Tierra" is a perfect blend of nostalgia and modernity that features effervescent notes of bergamot and South American tonka bean, finished with subtle whispers of pink peppercorn, vetiver and driftwood. It's a sensorial illusion of soft woodiness in full spring bloom.
"Through this scent, we wanted to not only increase representation and awareness of the richness of Latin culture but also push the boundaries for a clean and inclusive beauty future," Founder Babba Rivera said in a press release. "For the longest time we have had to choose between an elevated fragrance at the expense of chemicals or simply sticking to DIY essential oils. "Perfume de La Tierra" is a first-of-its-kind clean fragrance, rooted in our soil, packaged in a sustainable yet luxurious experience."
"Perfume de La Tierra" retails for $65 USD and can be grabbed via Cermonia's website.
View this post on Instagram
---
Share this article