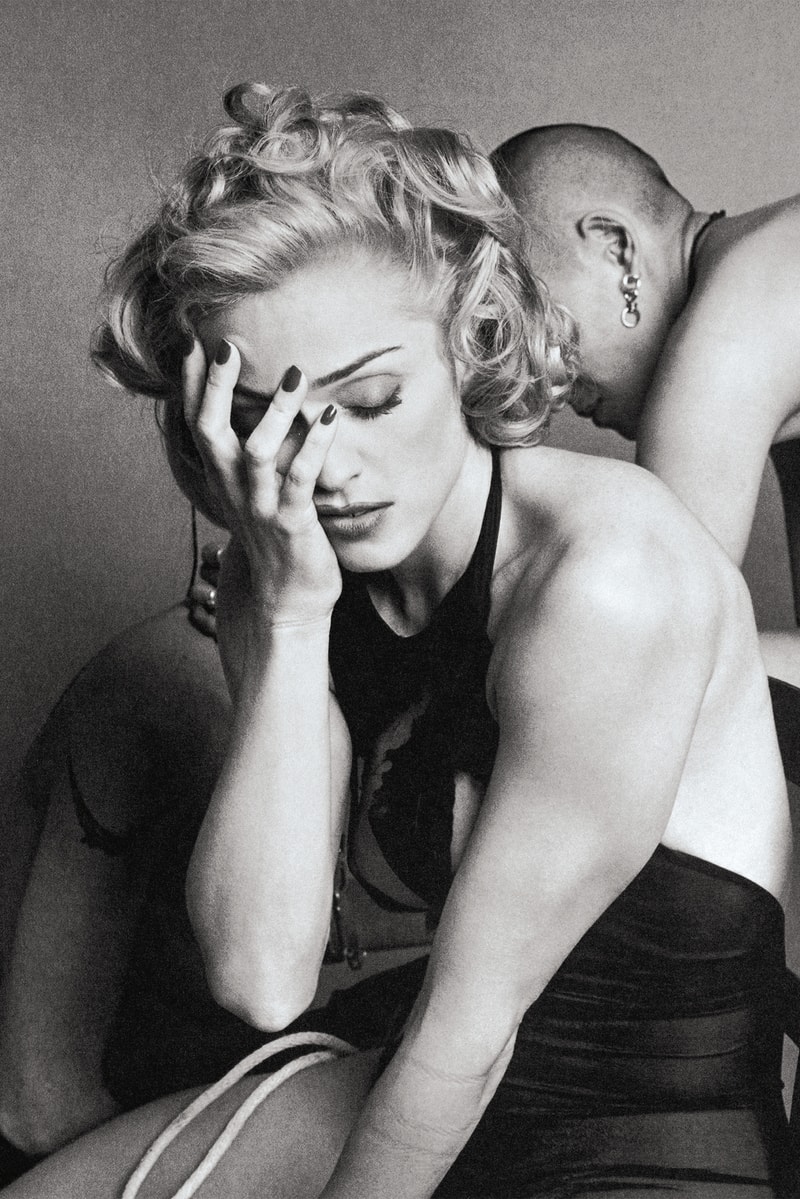 Madonna x Meisel's Iconic "SEX" Photographs Set for Auction
Here's everything we know.
In celebration of the re-issue of Madonna's and Steven Meisel's 1994 book "SEX," Christie's presents "Madonna x Meisel — The SEX Photographs" auction.
Opening on October 6 in New York, over 40 of the iconic book's photographs will be auctioned in editions of one. "Ahead of the auction a curated selection of photographs will be on view," from May 23 to July 6, shared the auction website.
During its release, Madonna and Meisel's "SEX" was quickly deemed controversial as it depicted imagery of the icon dabbling in kink and receiving pleasure. Despite the backlash, Madonna and Meisel's collaboration has reached iconic status and across three decades, has been reimagined several times. Recently, the book was reimagined by Saint Laurent's Rive Droite and traveled to Miami Art Basel.
Darius Himes, Christie's deputy chairman and international head of photographs shared:
"The much-deserved hype and white-hot energy given off by Madonna in the early 1990s was conveyed and immortalized through Steven Meisel's photographs. He knew how to capture the allure and sexuality of pop's reigning queen in a way that was unrivaled. In the intervening 30 years since her infamous SEX book was released — shot exclusively in collaboration with Meisel — what has become clear is how truly iconic those photographs remain. They sit at a moment in art history of the late 20th century that both summarizes a moment, playful and prescient, and hints at the future of public stardom driven by image-conscious figures. These images are nothing short of brilliant."
Visit Christie's website for more details.
---
Share this article