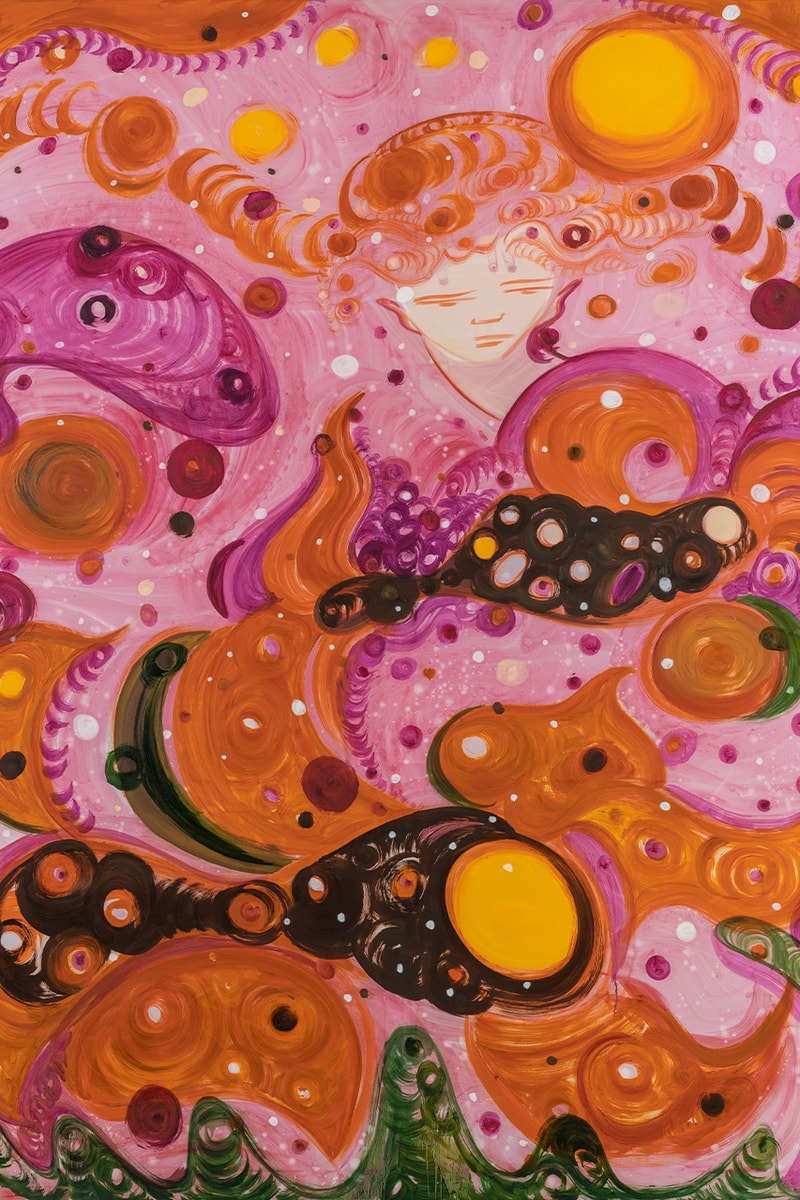 1 of 4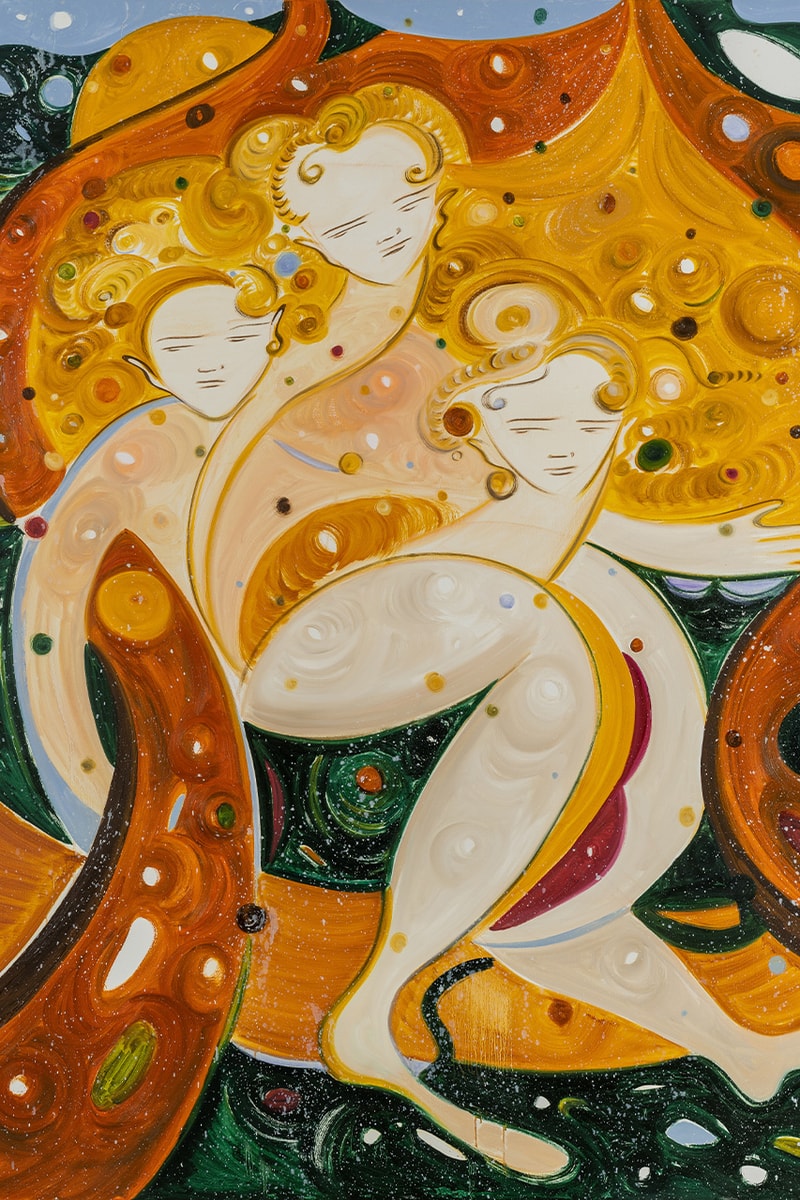 2 of 4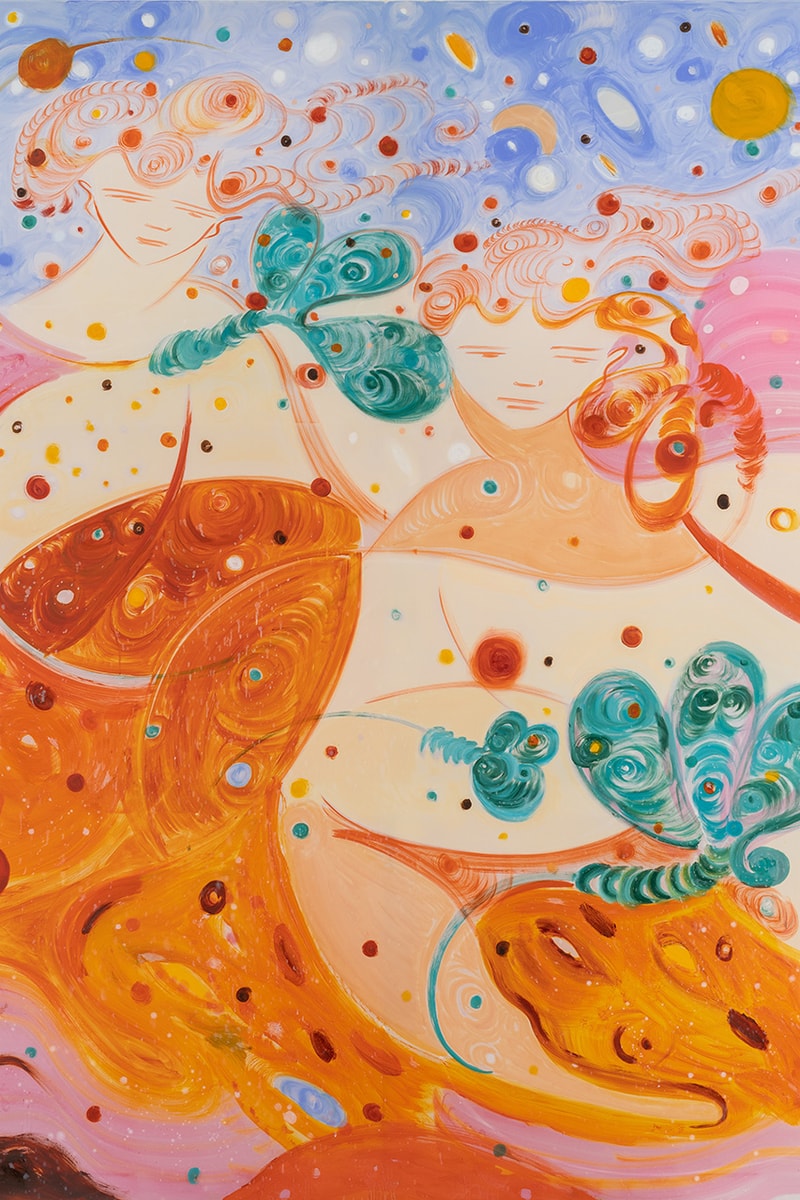 3 of 4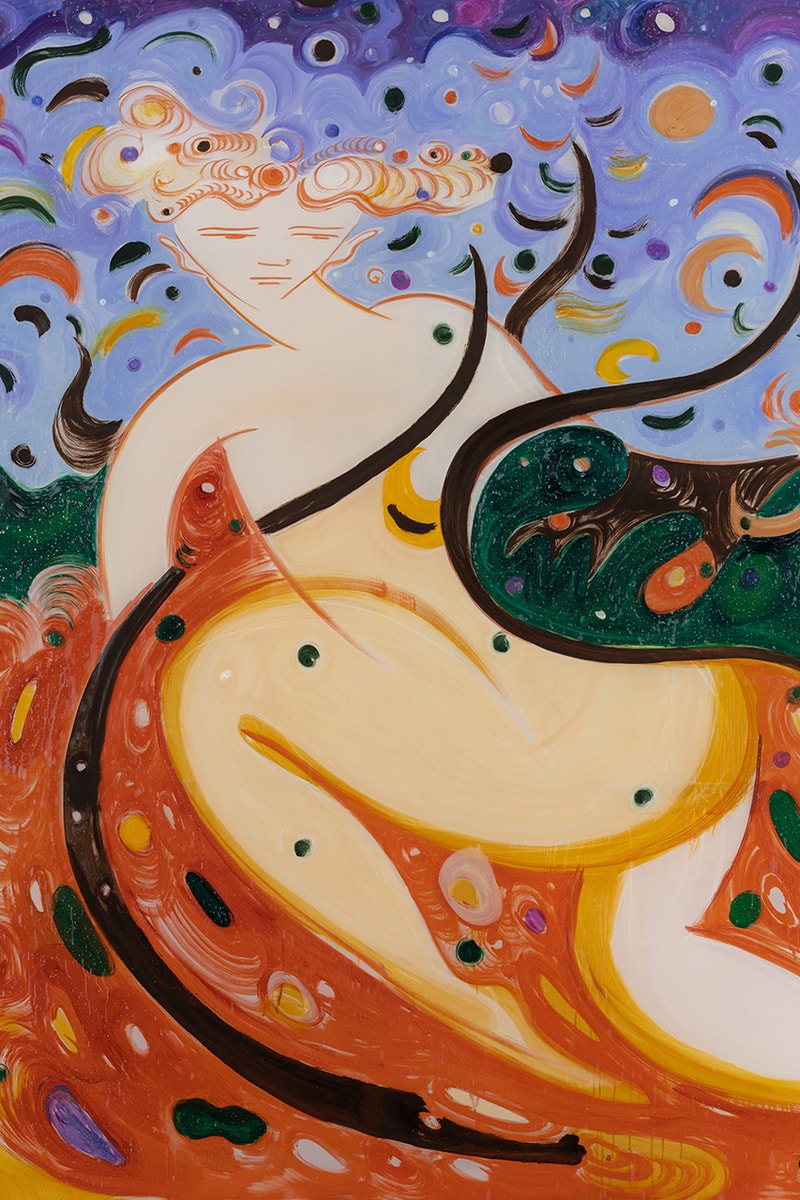 4 of 4
Art & Design
Yulia Iosilzon's "Heaven's Chambers" Exhibition Transforms Biblical Tales into Joyful Utopias
Now on view at New York-based gallery, CARVALHO PARK.
Yulia Iosilzon's "Heaven's Chambers" Exhibition Transforms Biblical Tales into Joyful Utopias
Now on view at New York-based gallery, CARVALHO PARK.
Yulia Iosilzon, a London-based artist, has opened her third solo exhibition titled "Heaven's Chambers" to great acclaim at CARVALHO PARK in New York. The showcase features Iosilzon's large-scale and luminous paintings in silk and cotton, which contain a genealogy of flood fantasies underneath their shimmering surfaces.
Iosilzon is known for her signature singular and calligraphic line, which she uses in this exhibition to reference her Jewish heritage and Renaissance art. Her aim is to represent the divine uniquely by playing with dashes, dots and crescents to create images of geological ruin, rubble and the detritus of a world blown apart.
In "Heaven's Chambers," Iosilzon depicts anthropoid creatures with hybrid anatomies that mix human and animal characteristics. These characters are immersed in watery environments, yet despite the bleak elements, the paintings suggest a radical renewal outside the narrow confines of sacred texts.
The exhibition will be on view at CARVALHO PARK until May 20. Take a look at some of the showcased paintings in the gallery above.
In other art and design news, Molly Wurwand says "Long Live the MILF" with first solo exhibition.
CARVALHO PARK
112 Waterbury St,
Brooklyn, NY 11206
---
Share this article