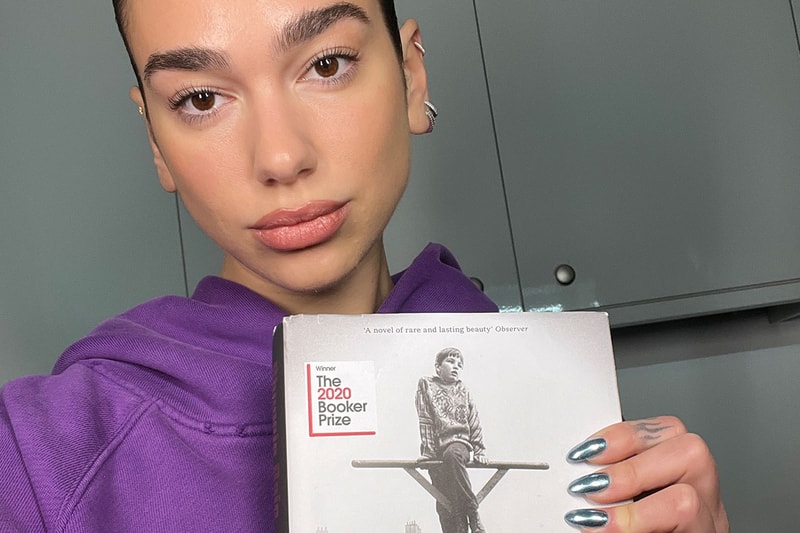 Culture
Dua Lipa Wants You to Join Her Book Club, Here's How
"The true magic of a great book comes alive with sharing the experience, talking with friends, and swapping recommendations."
Dua Lipa Wants You to Join Her Book Club, Here's How
"The true magic of a great book comes alive with sharing the experience, talking with friends, and swapping recommendations."
Off the back of the launch of her Service95 newsletter, award-winning singer-songwriter Dua Lipa just started her very own book club.
Each month, the new Service95 Book Club will see its members reading a book chosen personally by Lipa, with her selections aiming to represent diverse voices across the globe and highlight powerful storytelling that spans fiction, memoirs and literary classics.
"Reading a book is one of the most profound joys in life," says Lipa, in a press release. "Reading provides a form of escapism, a way to understand human connection and helps us navigate human relationships. Through the pages of a book, I can go places that I have never been and feel like I have lived there for a lifetime. But the true magic of a great book comes alive with sharing the experience, talking with friends, and swapping recommendations of what to read next. I can't wait to do that with readers from every corner of the globe through the Service95 Book Club," she adds.
Kicking off next month with Douglas Stuart's Shuggie Bain, the book club will see Lipa in conversation with the author at one of the world's largest literary festivals: Hay Festival in Wales. Alongside the conversations themselves, the book club offers its members a chance to access discussion guides, author Q&As and additional reading guides — as well as series like "Stories of My Life" which sees pivotal figures exploring the books that made them, and "Service95 Recommends" which offers recommended reading lists.
For more information on how to join the book club, head to the Service95 website.
In other culture news, we caught up with Simone Ashley about the importance of representation in the creative industry.
---
Share this article