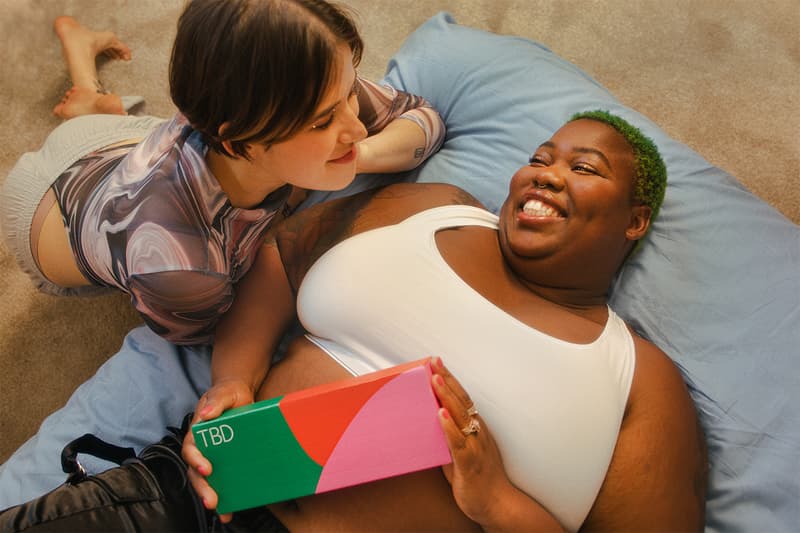 Sex & Dating
Viagra for Women Is Gaining Hype — But Is It Safe?
For everyone that's ever wondered "What happens when a woman takes Viagra?"
Viagra for Women Is Gaining Hype — But Is It Safe?
For everyone that's ever wondered "What happens when a woman takes Viagra?"
Adrienne Ton, nurse practitioner and clinician for at-home STI testing company TBD Health explains the rising female Viagra trend and whether it's safe for women's sexual wellness.
If you've wondered what happens when a cis woman takes Viagra, just know that you're not alone. In fact, the question has been a trending sexual wellness topic for quite some time now, according to Google Trends. Taking into consideration the current sex recession, it makes sense that the concept of female Viagra has been gaining hype.
However, recent innovations have led to a wave of female Viagra pills that target hypoactive sexual desire disorders. For those unfamiliar, doctors Gabriela S. Pachano Pesantez and Anita H. Clayton defined hypoactive sexual desire disorders as "a persistent or recurrent absence of sexual fantasies and desire for sexual activity, causing marked personal distress or interpersonal difficulties," in their 2021 study.
To help us better understand female Viagra, TBD Health's in-house clinician Ton breaks down the trend.
View this post on Instagram
Is female Viagra safe?
"I would recommend considering Vyleesi or Addyi (female Viagra) for people assigned female at birth – but only in specific situations of someone who has hypoactive sexual desire disorder and only with discussion with a healthcare provider. I think it can be an effective and safe treatment, but there are risks as with any medications. Some safety concerns include changes in blood pressure or even fainting for some of these medications. Now, it's important to note in context that even medications like Viagra which are considered generally safe carry similar risks of side effects."
How does female Viagra work?
"Unlike the way that Viagra is marketed or discussed in pop culture, "female Viagra" doesn't necessarily have an immediate visible impact in the way that Viagra does for someone with a penis. Vyleesi, for example, is taken as needed 45 minutes before sex to help increase desire for sex. Addyi is taken every day before bed. These medications work to increase desire for sex, but they don't necessarily produce a response like an erection."
Is female Viagra sufficient treatment for Hypoactive Sexual Desire Disorder?
"Sexual desire is complicated. While I wish it was as simple as simply prescribing a medication, many people may need a multifactorial treatment approach (maybe therapy, maybe addressing stress, underlying mental health conditions or underlying physical health conditions)."

---
Share this article