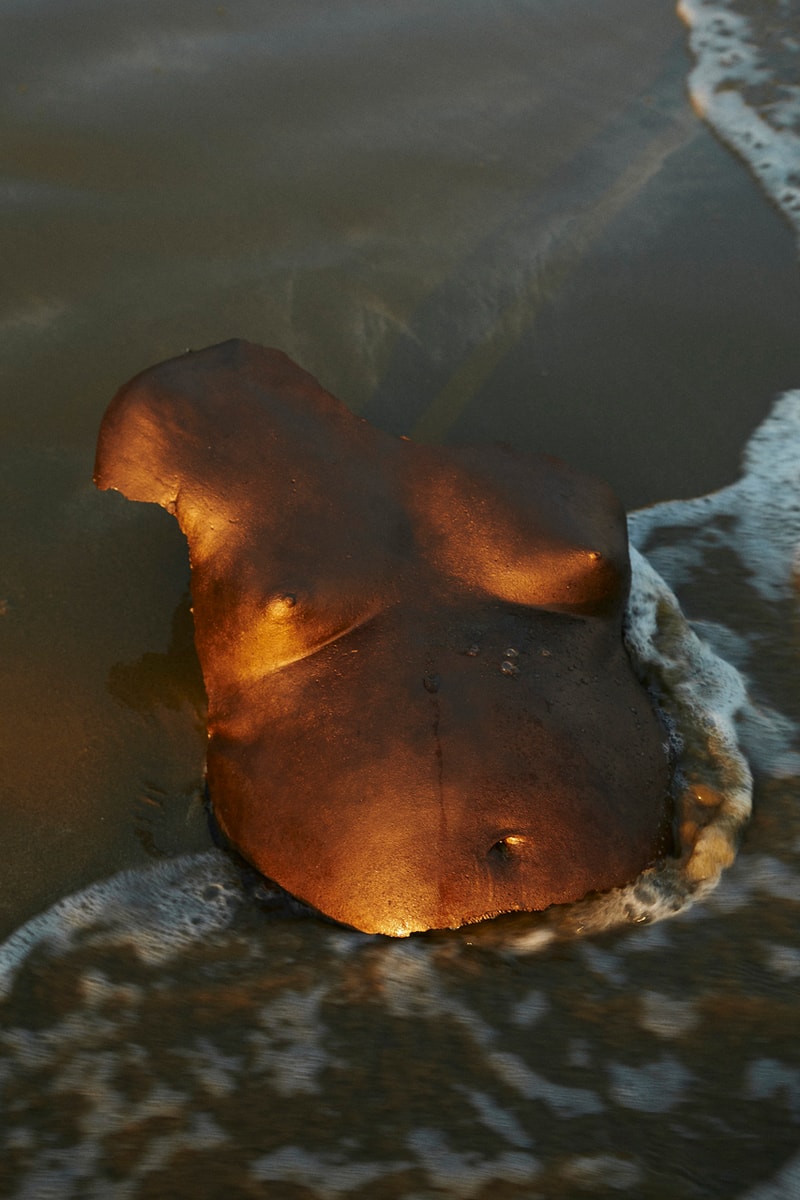 1 of 6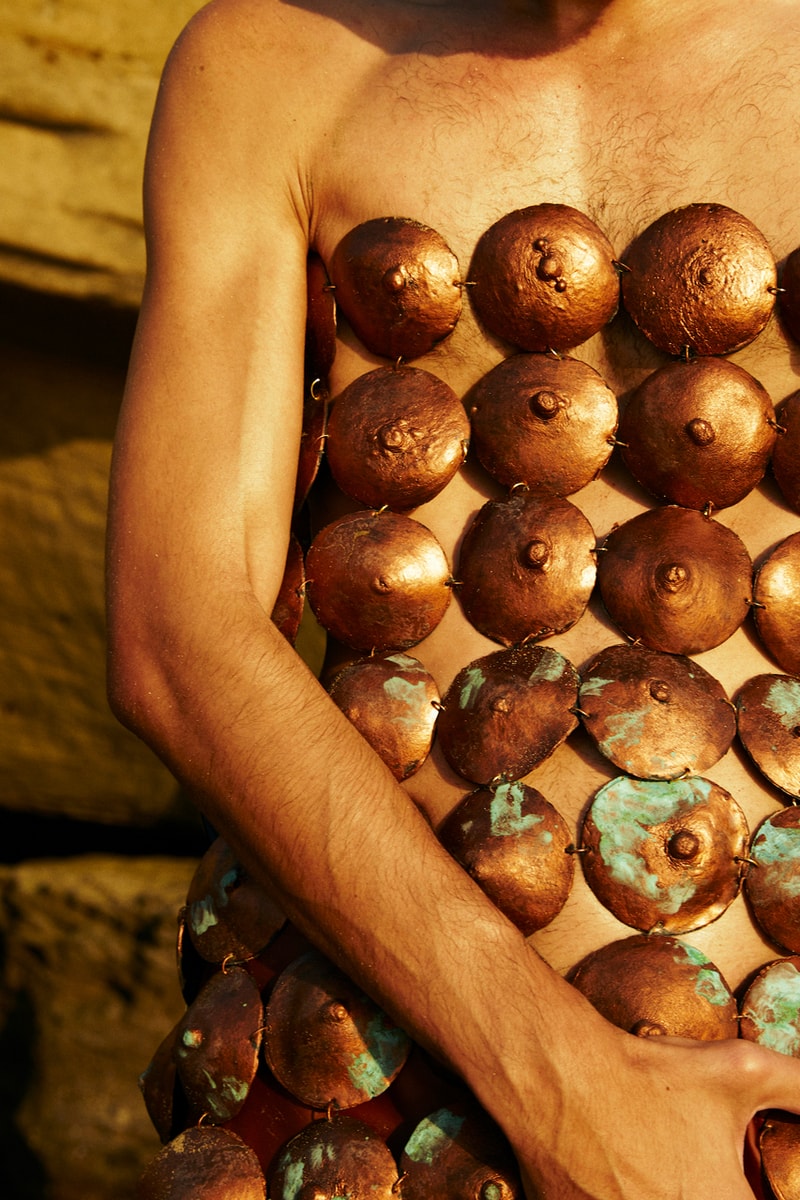 2 of 6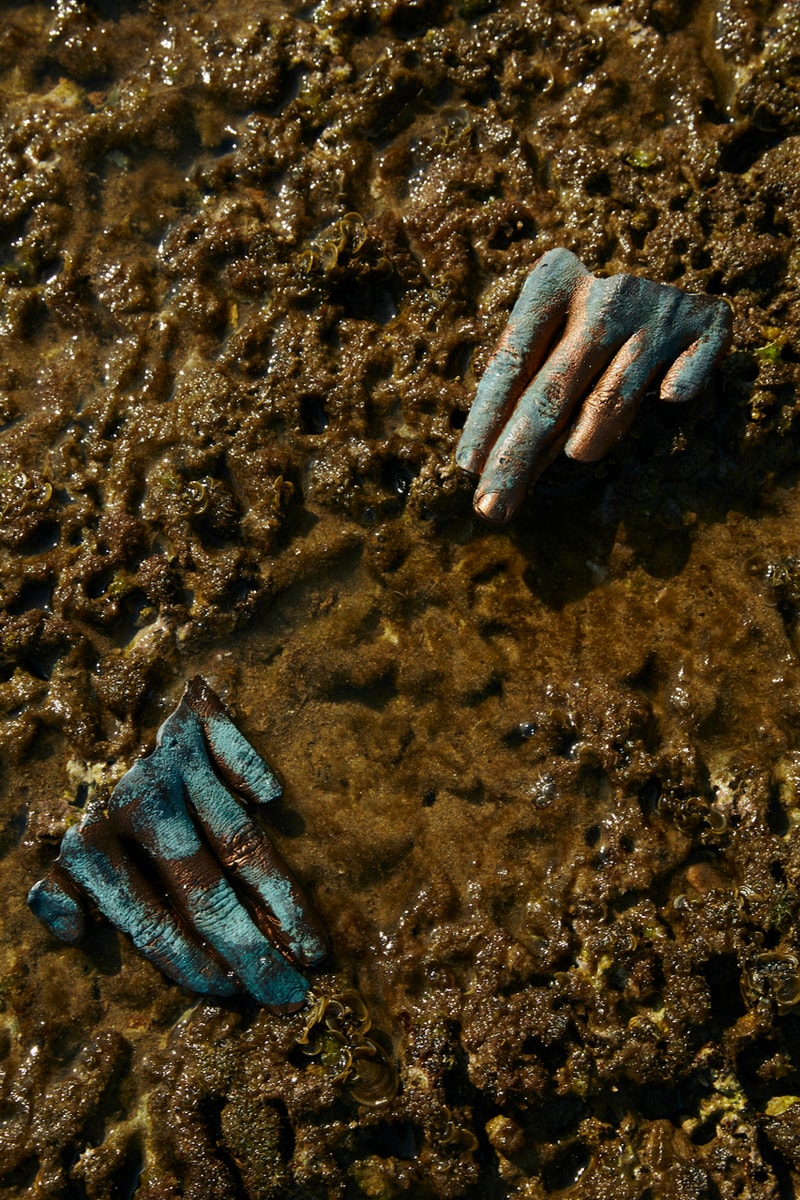 3 of 6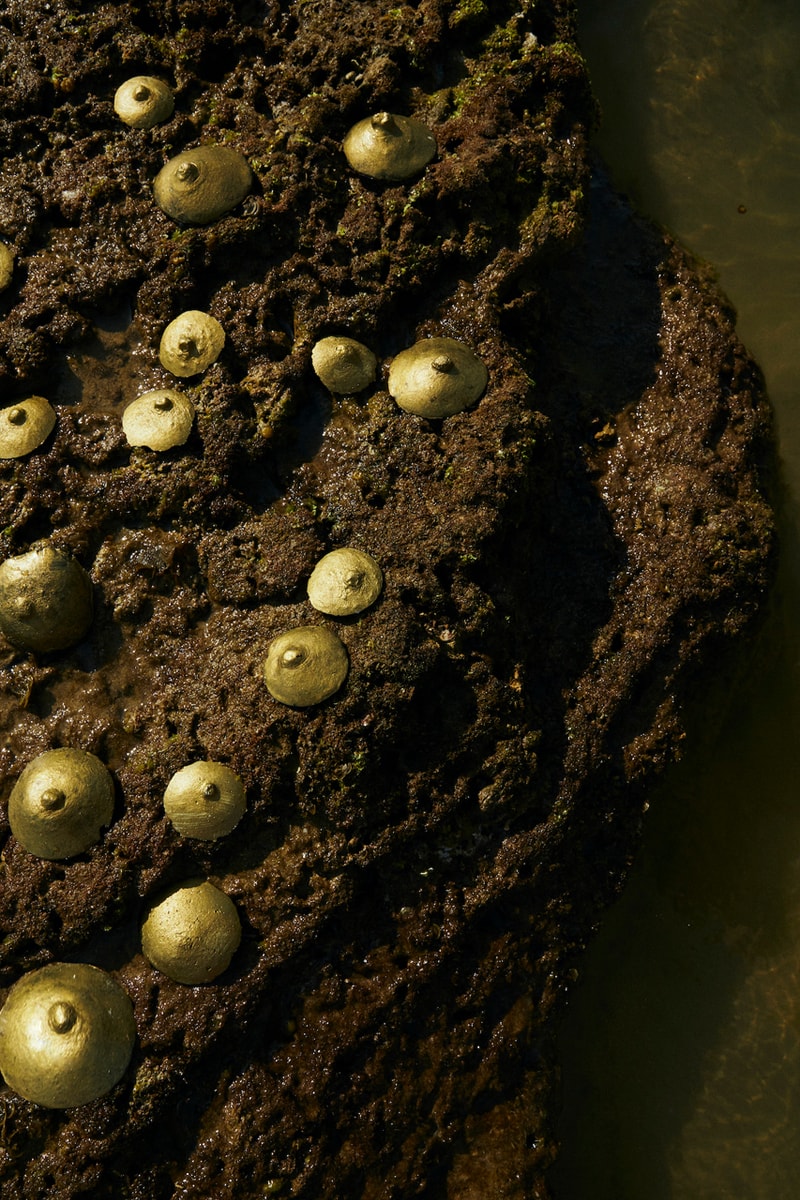 4 of 6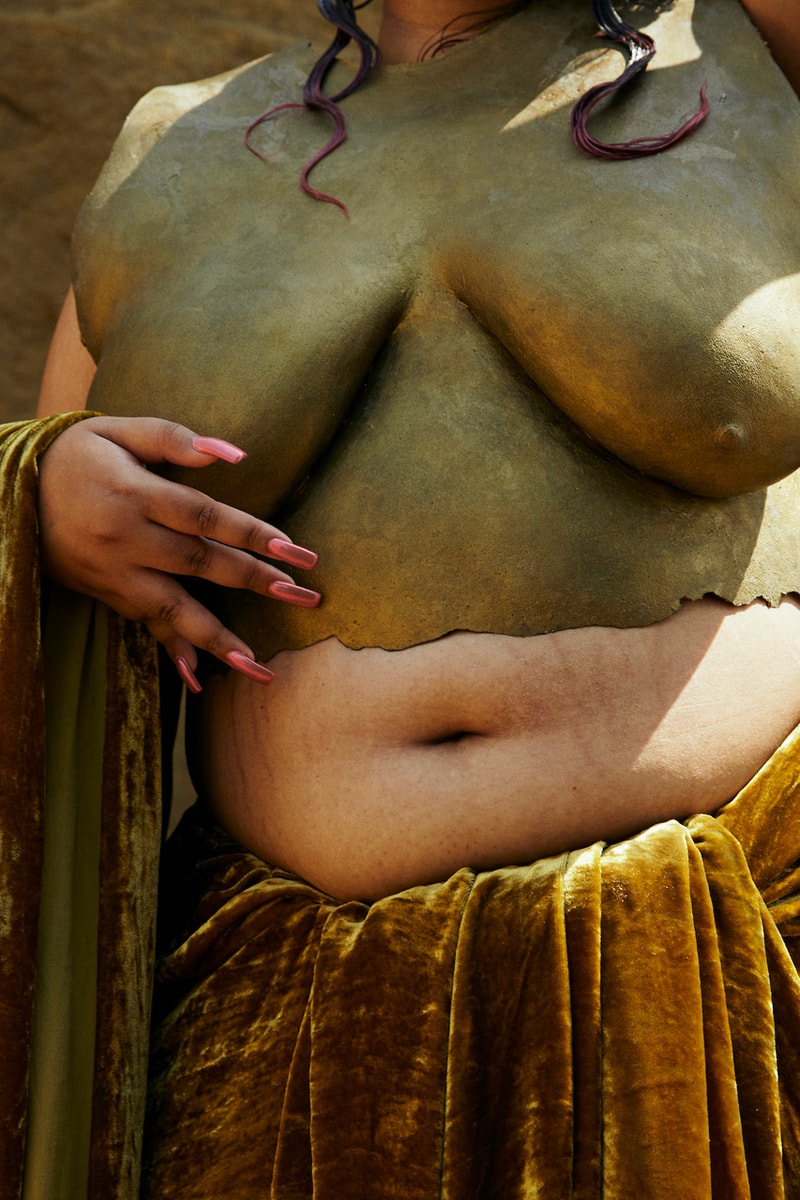 5 of 6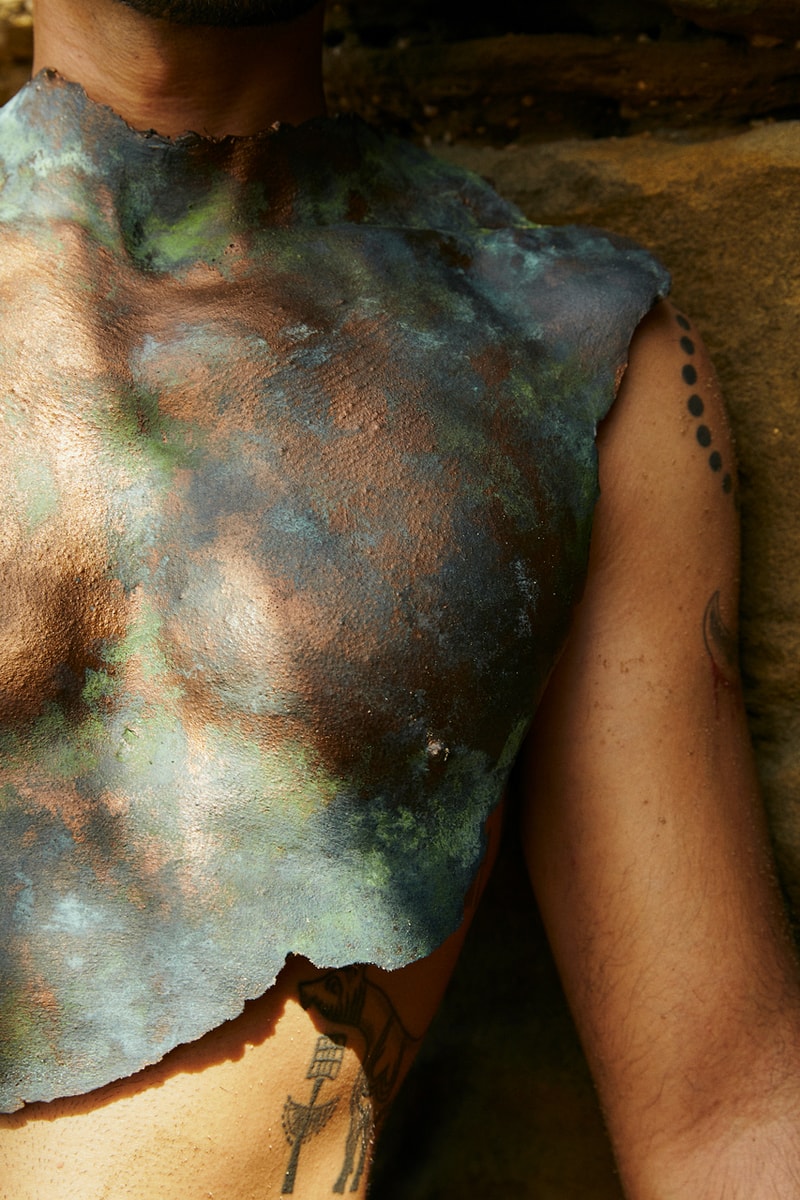 6 of 6
Art & Design
Misha Japanwala's 'Traces of Shamelessness' Coats Queer and Femme Breasts in Bronze
The artist, known for her work on Joy Crooke's 'Skin', announces a new solo exhibition.
Misha Japanwala's 'Traces of Shamelessness' Coats Queer and Femme Breasts in Bronze
The artist, known for her work on Joy Crooke's 'Skin', announces a new solo exhibition.
Pakistani artist and fashion designer, Misha Japanwala, known for her work with Joy Crookes' debut album Skin, just announced her new solo exhibition — taking place at Hannah Traore Gallery in New York.
Titled Beghairati Ki Nishaani, translating to Traces of Shamelessness in Urdu, the new exhibition sees the London-born artist continuing to evolve her signature casting works, a process which stemmed from Japanwala painting silicone and plastic onto her own body. As a result, the artist has become known for her elegant, sculptural casts which seek to celebrate and document the stories and lives of femme, queer and trans folk living in Pakistan.
The solo show sees Japanwala taking her poignant process one step further, as she aims to explore the concept of the body as a means for resistance and resilience. The artist invited friends and family from Karachi to have their breasts molded, which included breast cancer survivors who wanted to cast their nipples before surgery, alongside a young trans woman seeking a new relationship with her body.
Each cast is coated in bronze, copper and gold before it's further distressed with chemicals to add an aged effect. The technique is used to suggest that such pieces will one day become artefacts, excavated in the same way that archaeologists search for historic tombs and bones.
Take a glimpse at what the exhibition (on till July 30) will include above, and head to the Hannah Traore Gallery website for more information.
In other art and design news, this curvy mermaid statue caused a stir in Italy.
---
Share this article