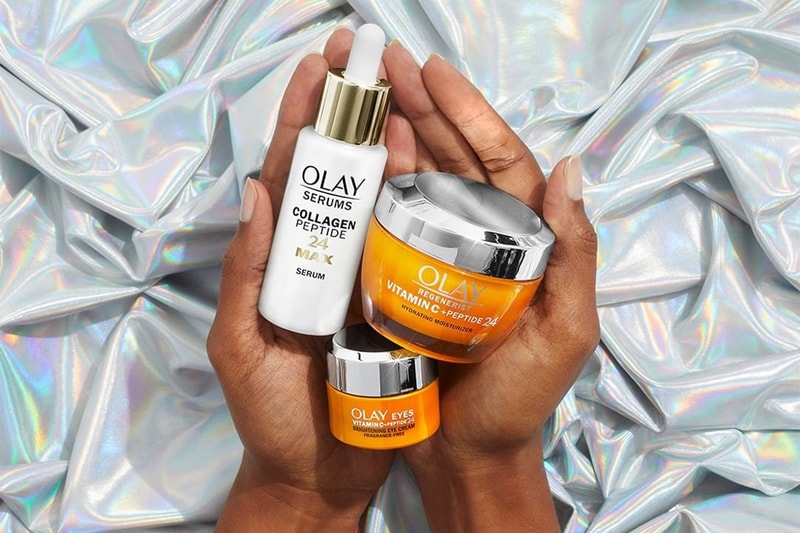 Beauty
Inflation Has Forced OLAY To Retail at $50 USD — Leaving Beauty TikTok in Shambles
In this economy???
Inflation Has Forced OLAY To Retail at $50 USD — Leaving Beauty TikTok in Shambles
In this economy???
As a beauty editor, I always push for people to invest in the best skincare possible as my humble philosophy is that "skincare is healthcare." However, would I pay over $25 USD for a drugstore skin or makeup product? Absolutely not. The girlies on TikTok's beauty side agree as well, with a creator's latest discovery of a $50 USD OLAY price hike at her local Walgreens, leaving us gagged.
"I can't believe what I'm seeing. OLAY has a new SPF 30 mineral sunscreen for sensitive skin. OMG, $50 is insane." Andrea Suarez, a Houston-based dermatologist exclaimed in a video. The understandable shock behind the significant hike on a 1.7 drugstore product is one that many beauty enthusiasts have increasingly noticed down the beauty aisle of all our favorite budget stores.
Even the beauty industry isn't an exception in a world of steady inflation. From DTC brands to brick-and-mortar and now drugstore brands — the prices are going up, yet we're not getting more bang for our buck, even at a budget level. According to the U.S. Consumer Price Index, makeup prices rose by 4.2%, while personal grooming prices grew to 8.7%.
TikTok has made us all obsessed with finding "duuuuupppeeess," but are we really the ones getting "duped?"
---
Share this article