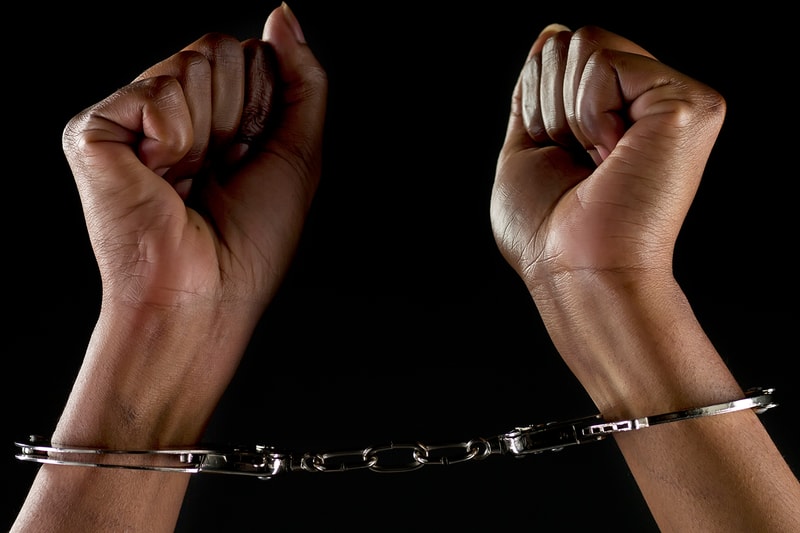 Beauty
"Jail Makeup" Is the Unexpected Viral TikTok Trend That Has Us All in a Frenzy
The literal makeup hack you didn't know you'd ever need.
"Jail Makeup" Is the Unexpected Viral TikTok Trend That Has Us All in a Frenzy
The literal makeup hack you didn't know you'd ever need.
There's no way you can't be super impressed by the makeup trends on TikTok lately. Some are just too silly to pass up, while others are so good that everyone wants to try them out. But the latest trend I've seen is just wild. Apparently, people are making full coverage foundations out of just using things they can find in their cupboards. The name for it all? "Jail makeup."
TikToker, now influencer @Taylorbnice, took to the app to film a makeup tutorial that she initially stated helped her get through 17 years of prison but also followed up with the hashtag "#jk prison is not for me." In the tutorial, she starts by using a container of flour as the base for the foundation and suggests that viewers can use a cake mix, powdered sugar or any finely grounded white powder instead. To add color, she pours a cap full of Pepsi but advises to start with a small amount as too much can ruin the outcome. Throughout the clips, she adds more Pepsi to the mix.
Once Taylor got the mixing consistency just right, she added some cocoa powder to give it a bit of a warm undertone. She also added a little more Pepsi to the formula to help it blend smoothly and kept stirring until it had the same texture as the foundations you see in stores. For the final result, she held up her arm to shade match the foundation against her skin tone and the formulation matched her tone perfectly in one batch.
Taylor's ingenious display is just a fraction of the talent women in prison possess in order to make themselves feel and look good during their period of incarceration. Popular star JT from the City Girls also has spoken publicly about how she was able to create a beauty routine with "jail-made" makeup products while in lockdown. "Jail makeup" has always been a "thing" for the gworls.
---
Share this article