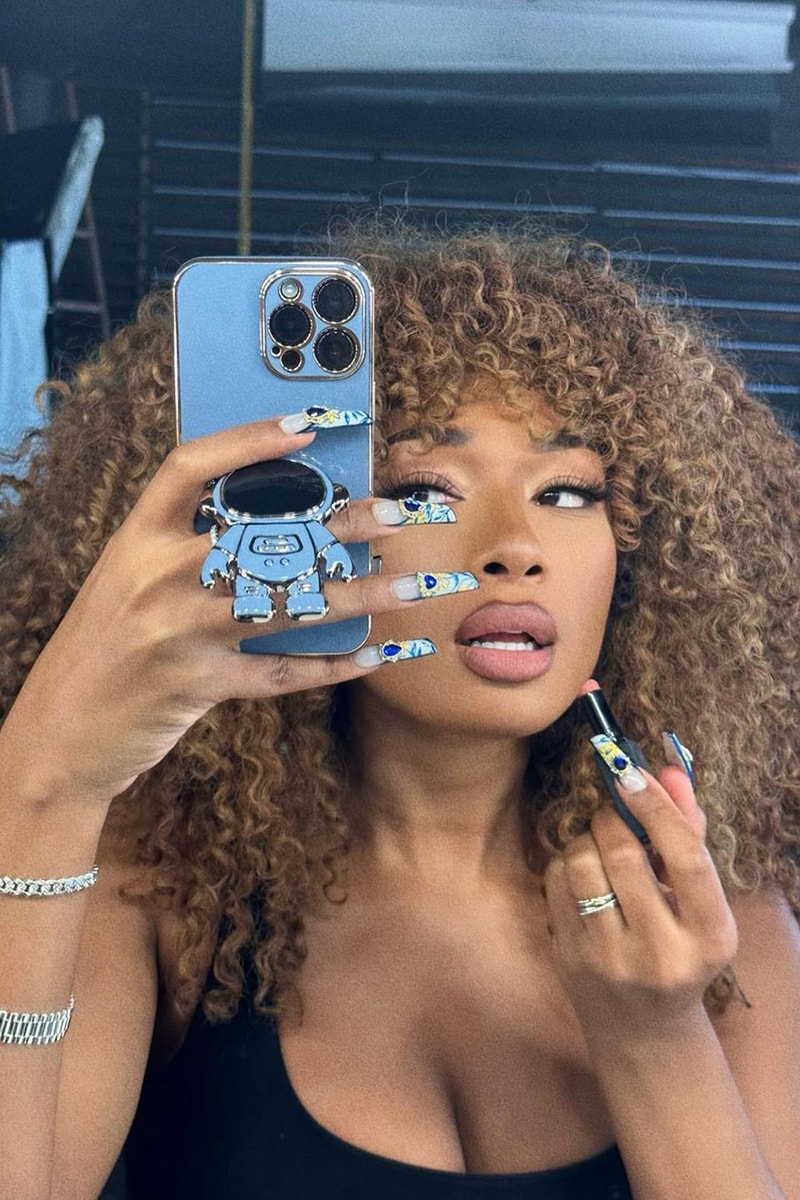 Megan Thee Stallion's "Blueberry Lip" Takes Us Back to the 2010s
Back to the days when we were using eyeshadow and eyeliners for lip shades. (IYKYK.)
Beauty
Megan Thee Stallion's "Blueberry Lip" Takes Us Back to the 2010s
Back to the days when we were using eyeshadow and eyeliners for lip shades. (IYKYK.)
In the early 2010s, when colorful lipsticks and lip kits were all the rage, I created my own shades of blue, purple, and pink lippies. It was a fun trend while it lasted, but it eventually faded out like most trends. That is until Megan Thee Stallion hit the social scene with a blue frosted lip that instantly took me back to those earlier days.
Meg took to Instagram to show off her "blueberry" lips and new hair moment. The makeup for the star was kept clean with a matte base and fluttery XL lashes. She revealed in the third slide that it was from two Revlon products that helped her cultivate the nostalgic lip moment. Though she is a brand ambassador of the brand, she didn't reveal what two shades exactly helped her curate the look but I surmise it most likely was the work of one of Revlon's color eyeliners topped with a lip gloss.
Initially, I saw this moment on TikTok as she was interviewed while sitting in the front row at Pharrell Williams' Paris Fashion Week Men's display for Louis Vuitton, and I thought, "Wow, this girl is taking it back." Little did I know it would pop up on my IG, prompting me to unpack it — gagged.
Take a closer look at the Hot Girl Captain's pout ahead.
View this post on Instagram
---
Share this article