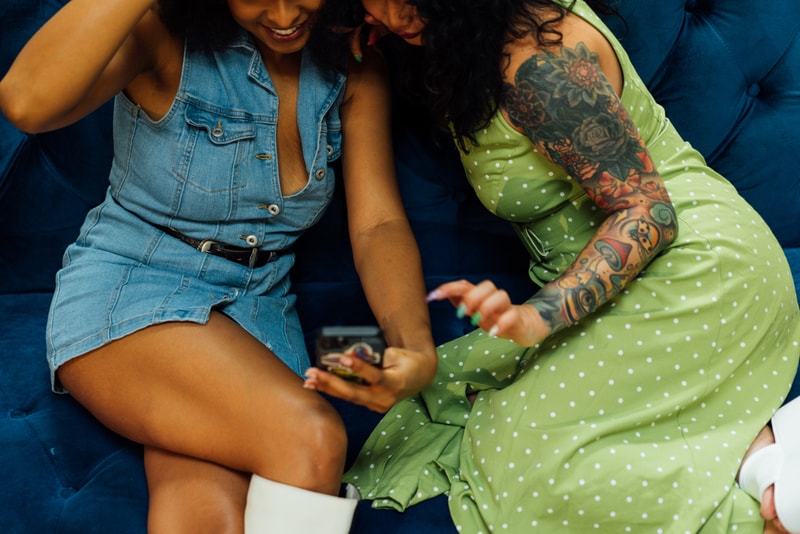 Sex & Dating
Ask a (S)expert: "Is My F-ck Buddy Becoming More Than a F-ck Buddy?"
Welcome to our new series led by Gigi Fong, Hypebae's in-house sex and dating editor.
Ask a (S)expert: "Is My F-ck Buddy Becoming More Than a F-ck Buddy?"
Welcome to our new series led by Gigi Fong, Hypebae's in-house sex and dating editor.
Welcome to your new safe space and Hypebae's first-ever sex and dating column, Ask a (S)expert. This new weekly series is led by Haitian-Chinese and LA-based sexpert Gigi Fong, our in-house sex and dating editor.
Gigi is a former sex worker, boudoir artist and podcast producer now hosting safe spaces for the Hypebae community. She specializes in all things sex-positive from unconventional dating to pleasure for lovers of all identities. To have your questions answered, visit our dropbox below and anonymously send your intimate inquiries ♡
---
"How do you know if your Friend with Benefits is more than a 'Friend with Benefits'?"
Hey bae! This is juicy. The keys to a successful FWB relationship are great sex, communication and no strings attached. So if they're suddenly focused on taking things outside of bedroom territory… you might be onto something. However — here's where things get admittedly tricky — some people simply lack or forget to honor boundaries. Not healthy, duh. But it's easy to misconstrue someone pushing your "no strings attached" boundaries, as "Oh, they're falling for me."
It's also possible that you may internally have feelings for them and are misconstruing the signs. For example, their eye contact lingers a second more than usual and you're thinking "Omg, do they have feelings for me?" Meanwhile, they just had a sex flashback and wanted round two.
On the flip side, they absolutely could want a romantic relationship with you. A few indicative signs are: them wanting to spend quality time — without sex, wanting to discuss your love life, experiencing jealousy or being physical with you, again, outside of sex. Other dead giveaways are prolonged eye contact — you know, that look of love in their eyes — weird nervousness that seemingly came out of nowhere and that feeling that they're dying to tell you something, but won't.
Admittedly, in our day and age, unconventional relationship styles are becoming normalized, so heteronormative scripts regarding how to treat a sexual partner are slowly changing. So, to avoid further confusion, first, ask yourself what your hopeful relationship style with them is: FWB or romance. Then, address it head-on by pointing out the perceived mixed signals. If they're a great communicator, they'll tell you everything you need to know. If they're not clear, they're most likely either bypassing your boundaries which is a red flag or too scared to communicate how they feel about you. What's most important is that you feel safe, can trust their word and ultimately, don't settle for a situation that doesn't align with you.
Good luck!
For more Ask a (S)expert, here's 20+ role play ideas.
---
Share this article