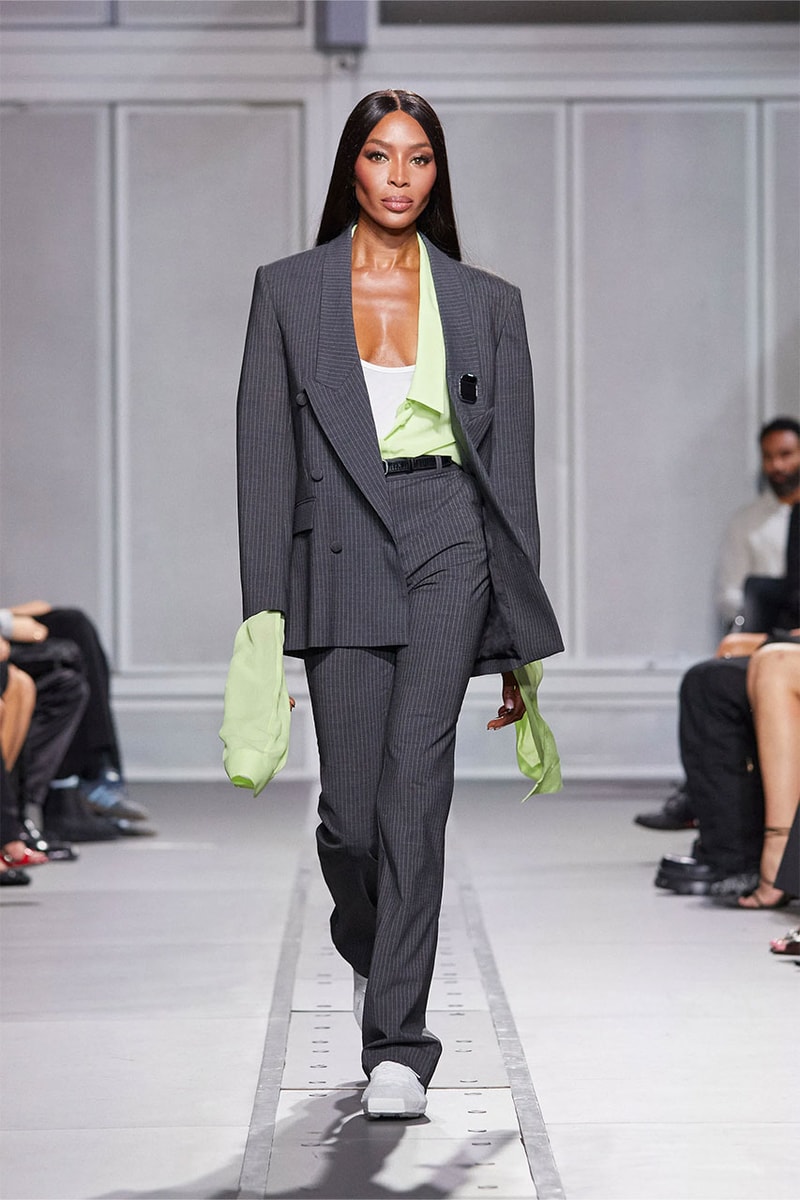 1 of 10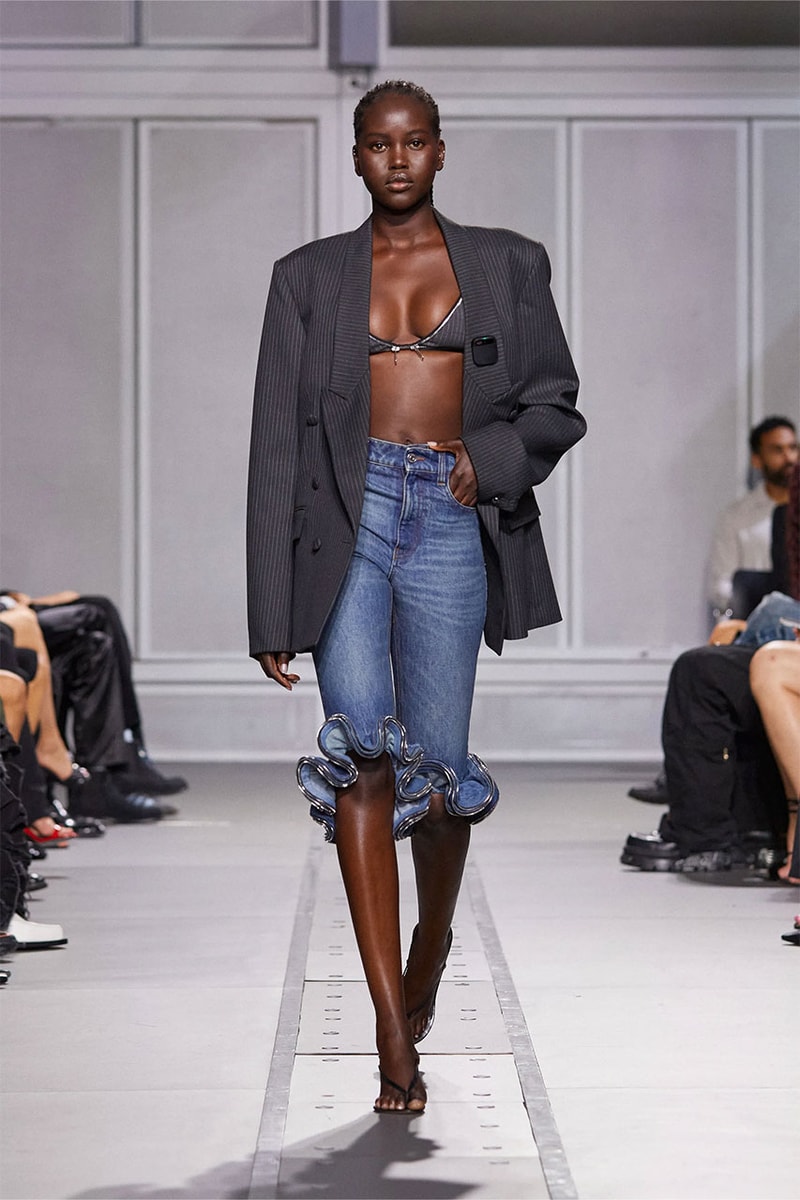 2 of 10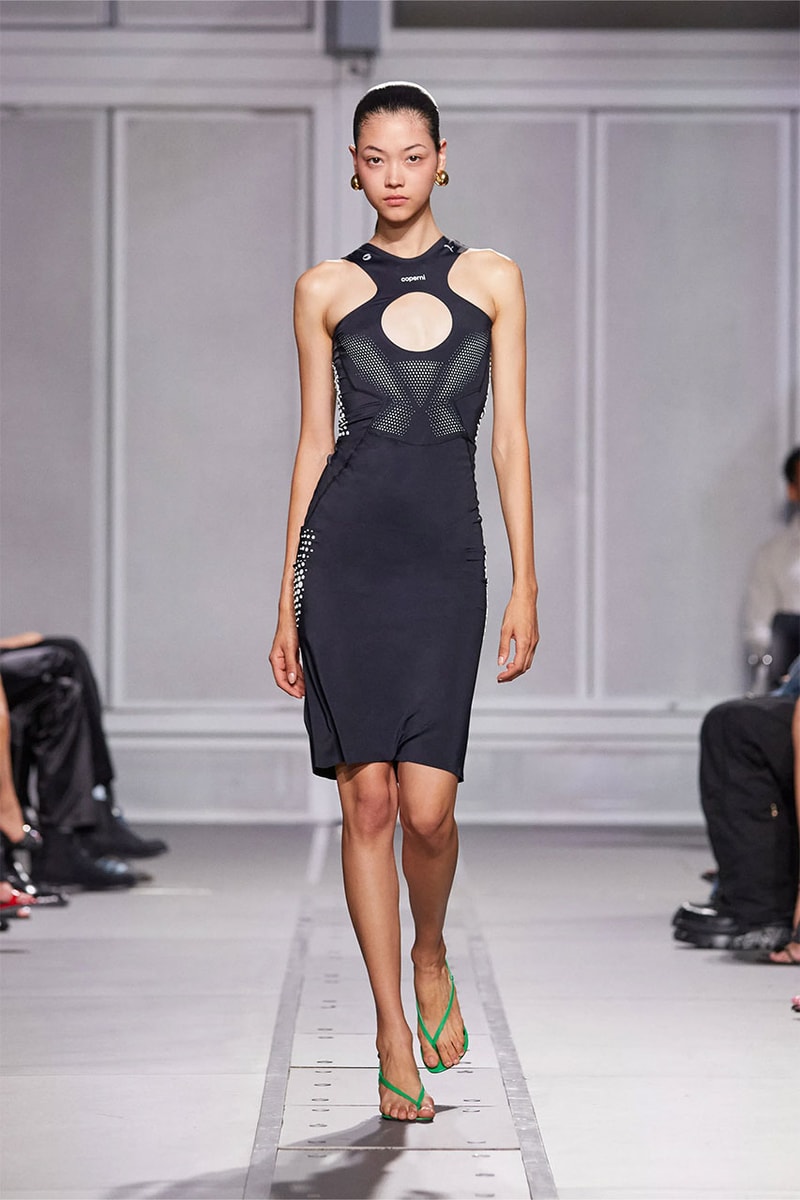 3 of 10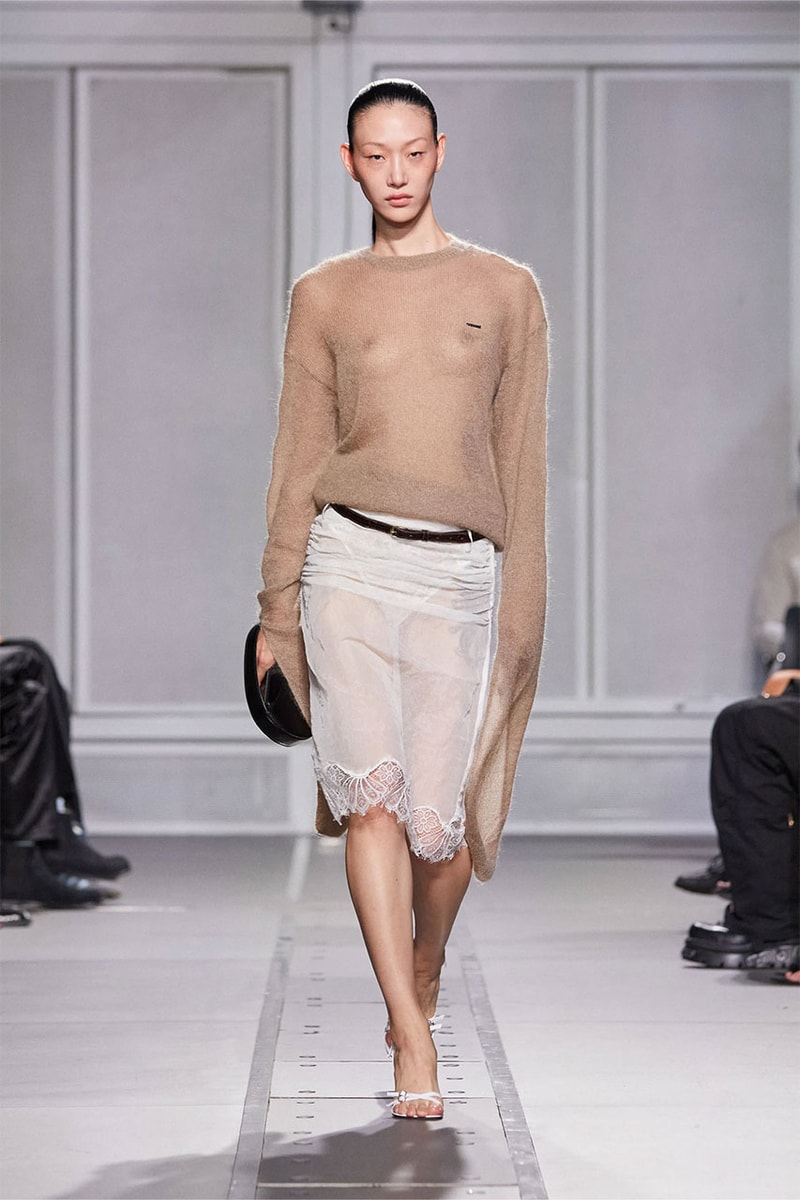 4 of 10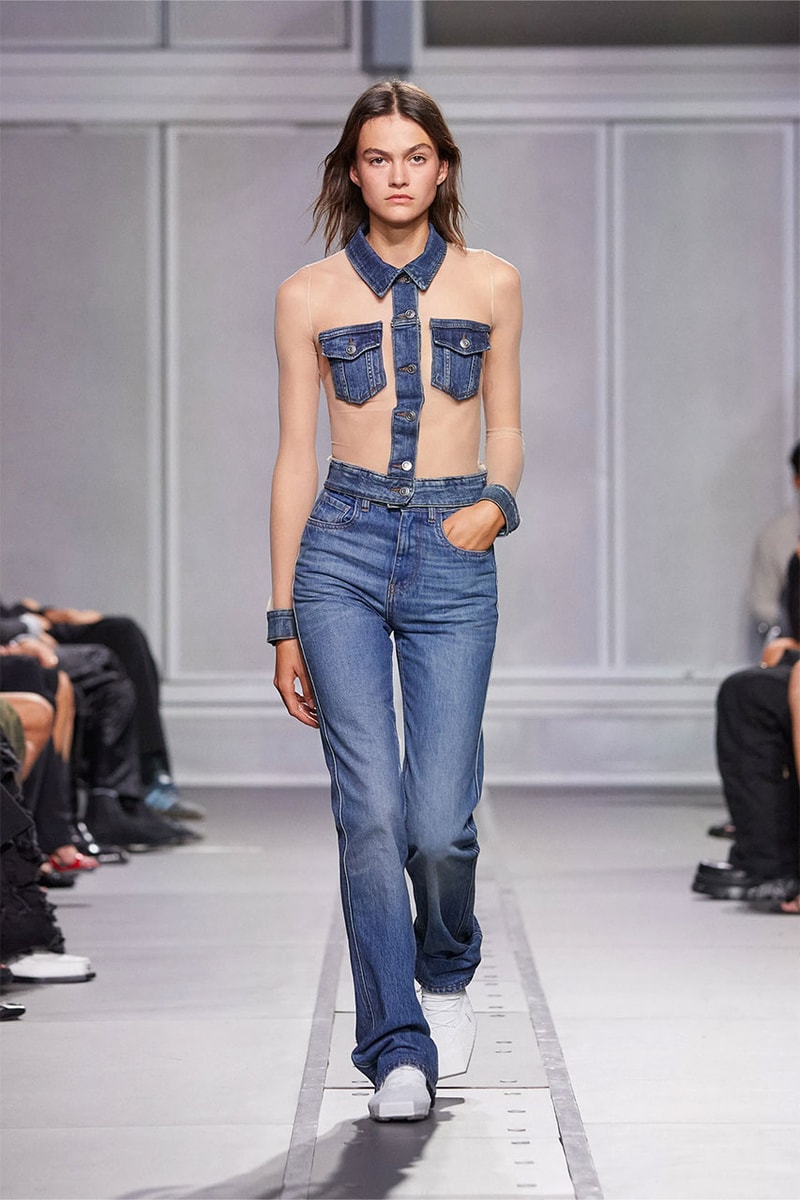 5 of 10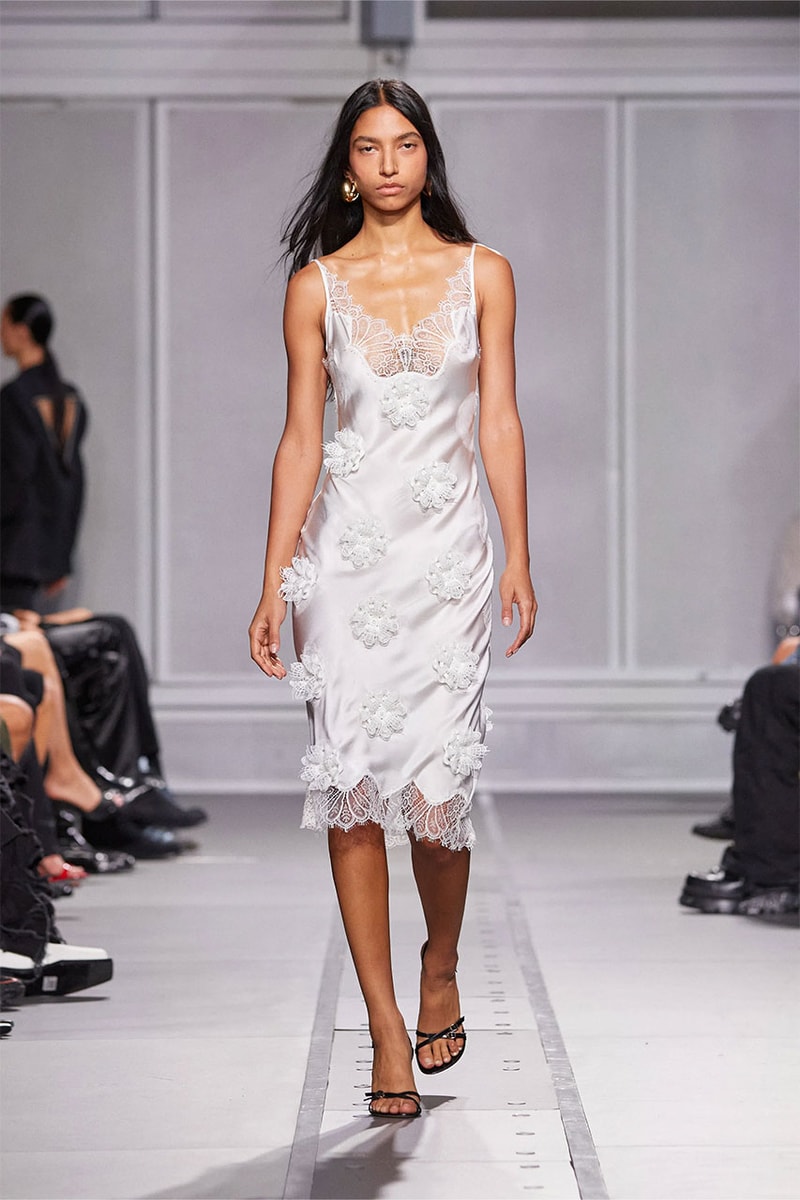 6 of 10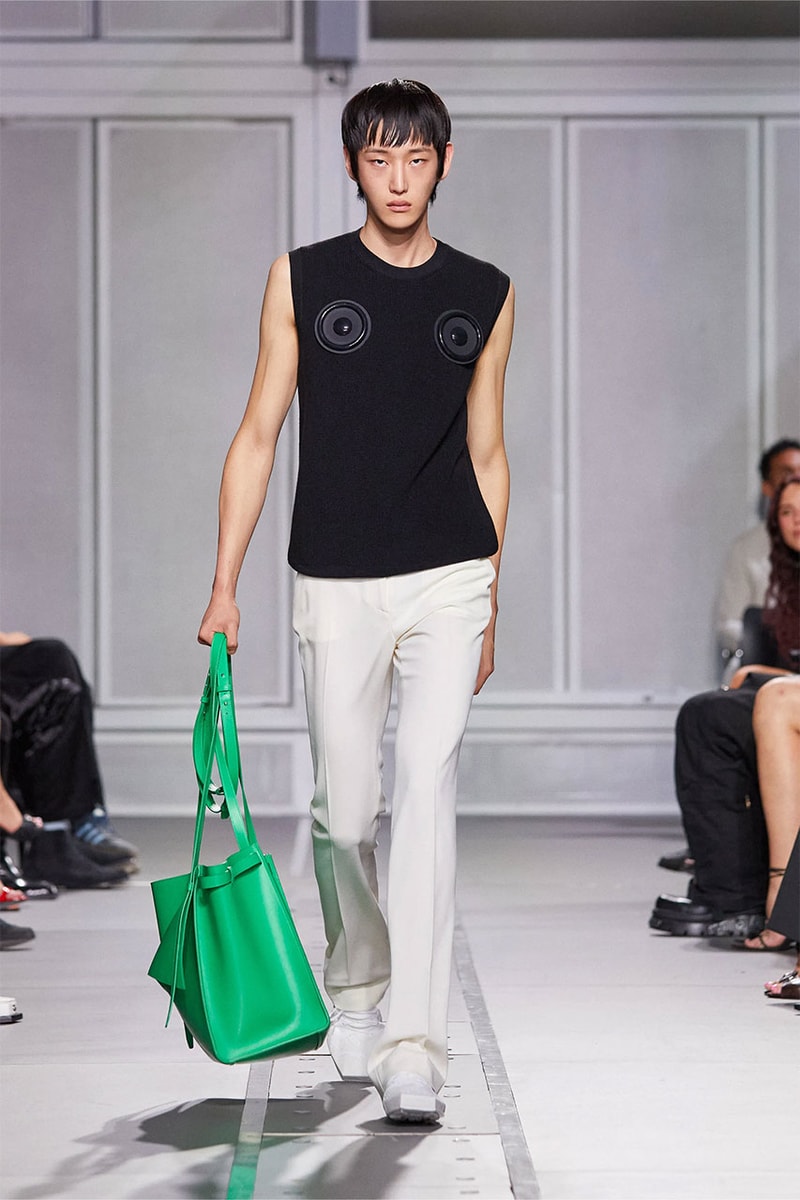 7 of 10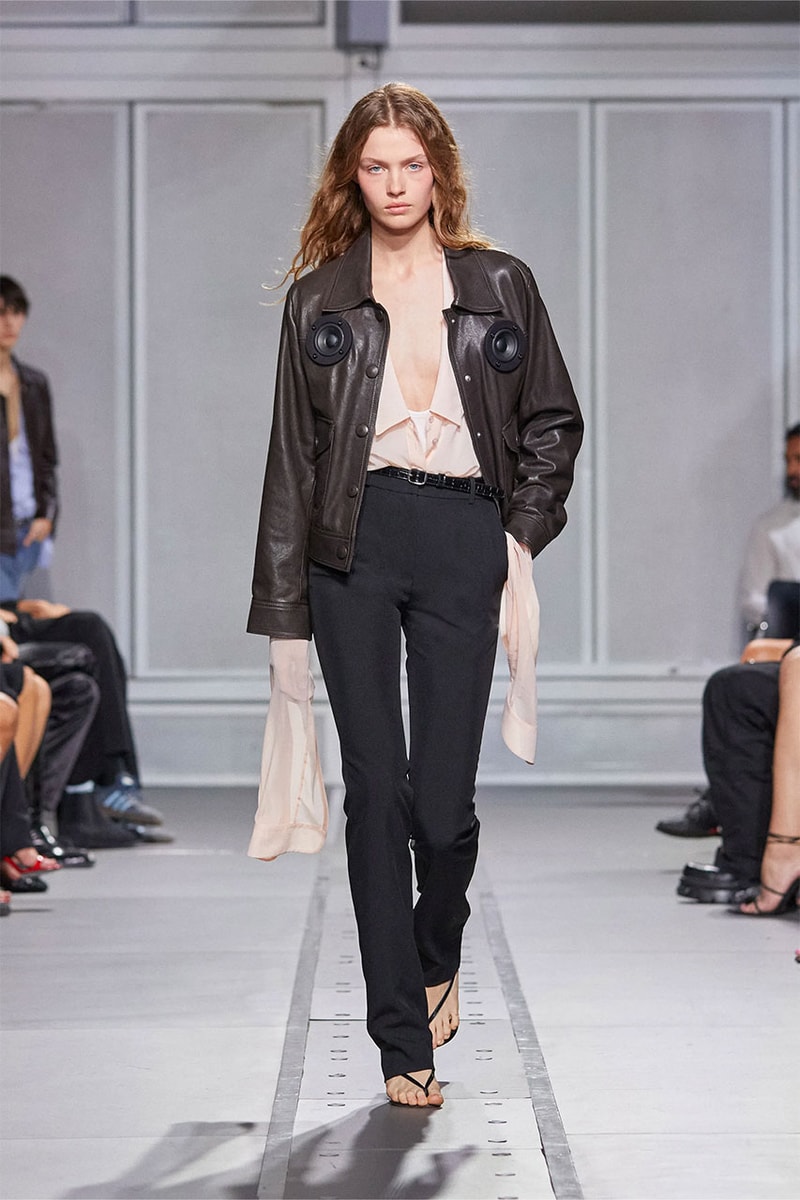 8 of 10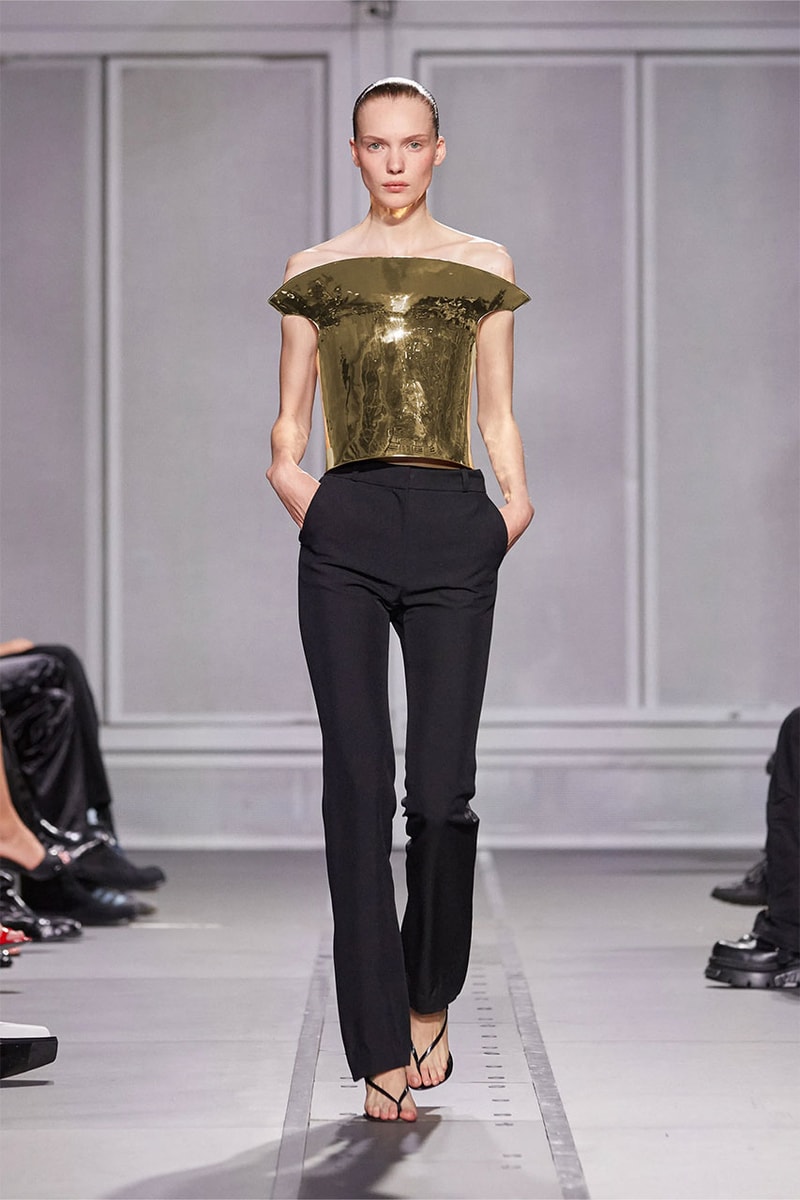 9 of 10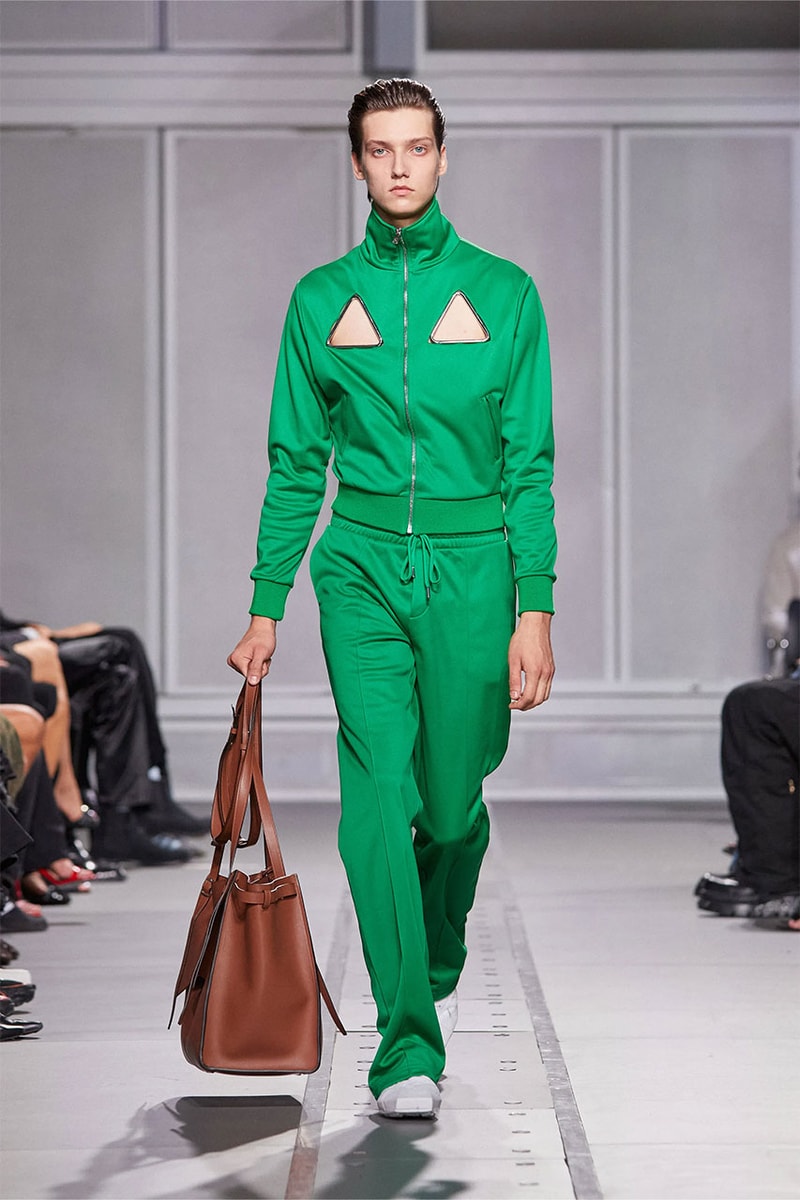 10 of 10
Fashion
Coperni's Sonic SS24 Showcase Is a Blast From the Future
Introducing CD player bags, speaker-embedded jackets and AI-enabled brooches.
Coperni's Sonic SS24 Showcase Is a Blast From the Future
Introducing CD player bags, speaker-embedded jackets and AI-enabled brooches.
Never known to shy away from innovation, Sébastien Meyer and Arnaud Vaillant's Coperni Spring/Summer 2024 collection offers an optimistic vision at the intersection of fashion and technology.
Launched in 2018, the brand's pioneering efforts to establish a new voice for technology on the Paris Fashion Week stage have gained global attention from spray-painting a dress onto Bella Hadid in SS23 to incorporating Boston Dynamics robot dogs in FW23.
This season, sound was stitched into every detail of the showcase from trumpet shaped shirts to speaker-embedded jackets and ruffles designed to ignite a "zipper symphony."
Walked by Naomi Campbell, the runway offering comprised a variety of sheer silhouettes, extra-long sleeve button ups and voluminous pinstripe suits. The standout piece on everyone's mind, of course, is the new Swipe bag reimagined as a 3D-printed CD player.
Coperni also unveiled two special collaborations. First the team partnered with PUMA's innovation team to debut a soccer-boot-meets-loafer style sneaker and a collection of performance staples. Next the brand worked with AI company Humane, started by former Apple technologists, to design an AI-enabled pin.
Read on to hear from Coperni's dynamic duo about their tech-fuelled inspirations and the bag that's already breaking the internet.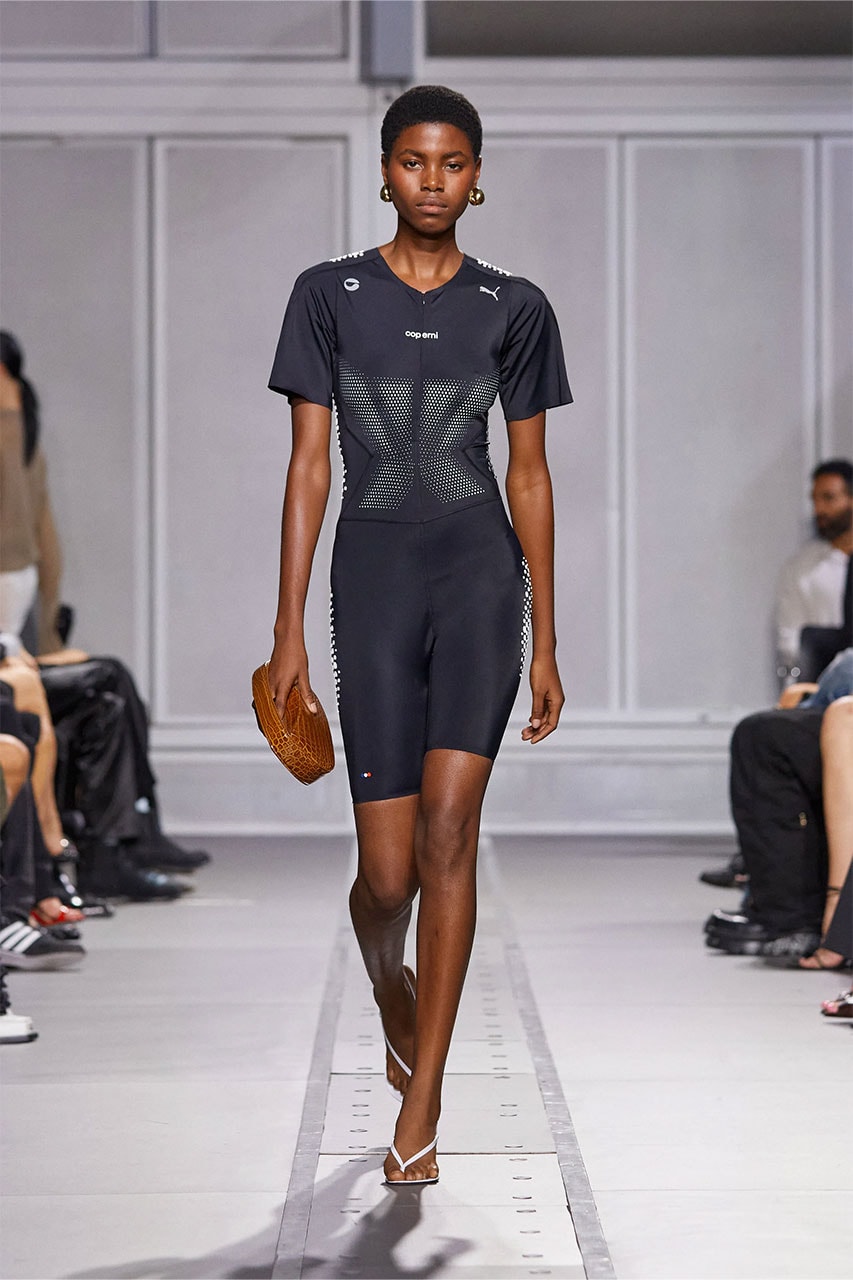 This season was all about sound, can you tell us about a few of your favorite pieces?
Sound was a part of every detail from the venue to the materials. We did a residency with our sound designer who's been working on this for six months and we registered fabric noises that she was able to use in the soundscape. The whole concept is about sound, symphony and atonement which is why the triangle is being used as a nod to the instrument. You also have the walkman bag which is really cool. In the last few looks, we also used trumpet shapes in the form of dresses and shirts. Another favorite are the ruffles which act as a zip symphony. Each garment has 18 meters of zippers and viola!
We spotted a PUMA collaboration, how did that come to be?
Yes, it's very exciting. We've been working on it for two years and what's interesting about this is that we didn't work with the collaboration team, we actually worked with the innovation team. We created these shoes that are inspired by soccer boots but in a futuristic loafer way.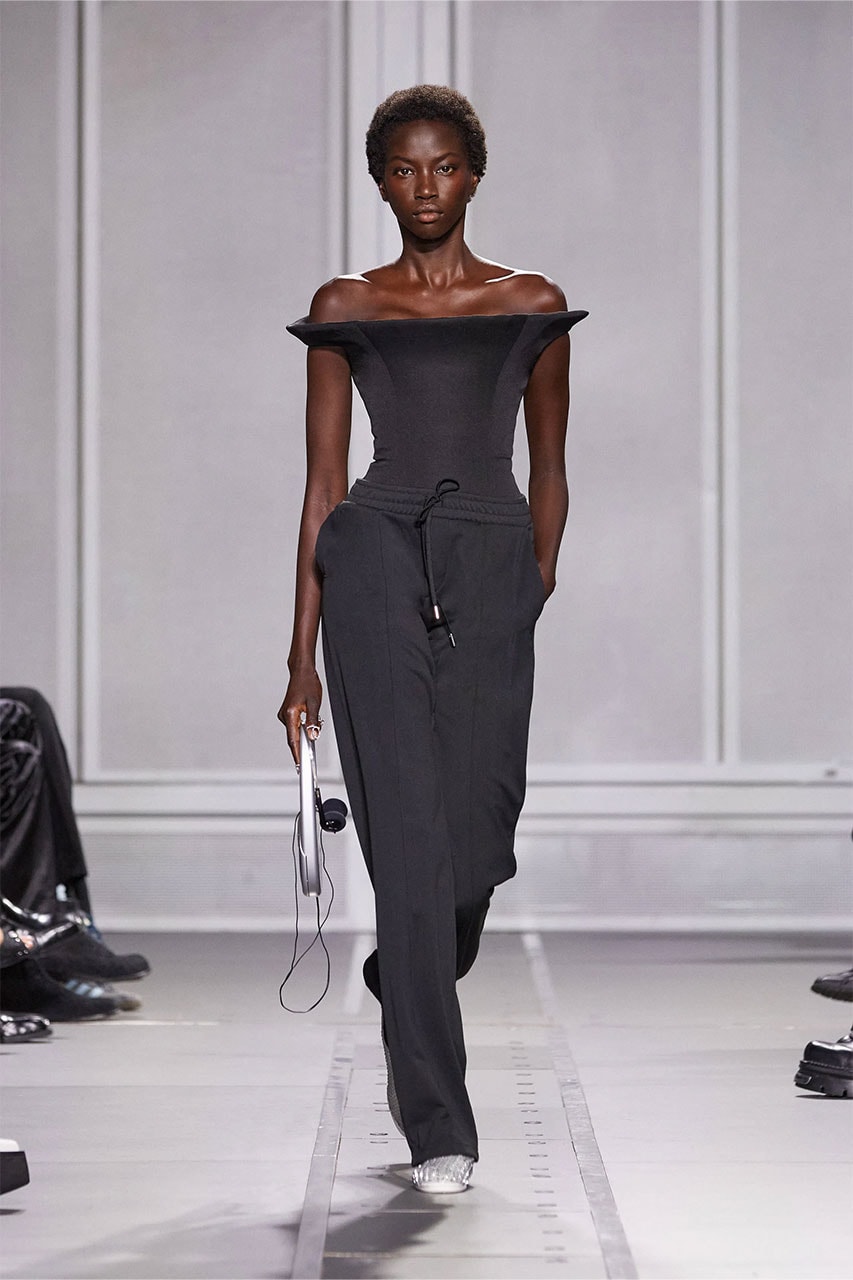 What initially inspired you to fuse technology and fashion?
We are inspired by technology every day. We're gamers, we love sci-fi and the matrix. We love to use Coperni as a platform for tech so, we always invite people to showcase their inventions with us. Coperni is definitely a futuristic brand and we are very hopeful for the integration of technology in the industry that we love.
Do you remember the exact moment you decided to incorporate the Walkman bag into this collection?
We have the Swipe bag and we love to reinvent it each season. Last season it was metallic and this season we were like actually, "We loved the Walkman when we were kids, can we try to build the shape and make our own 3D-printed version?" It's completely perfect for this collection.
---
Share this article