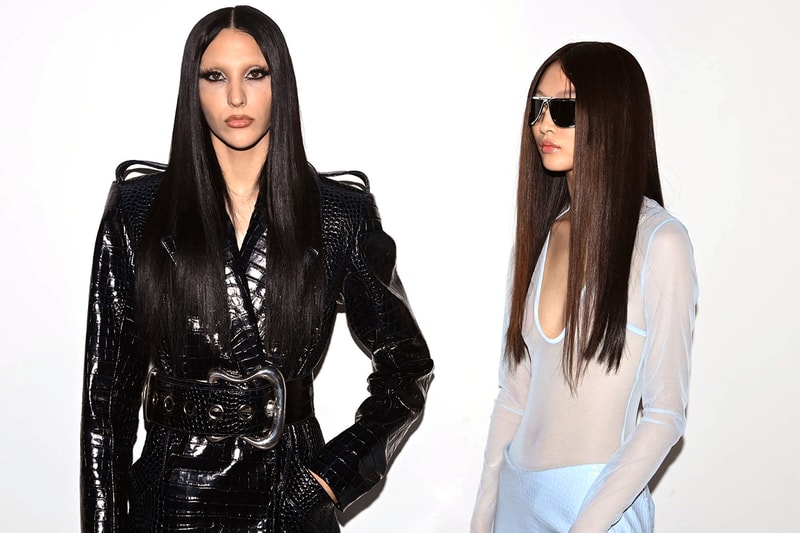 Beauty
"Buss Down" Baddies Were in Total Command for LaQuan Smith's SS24
A girl can never lose with blunt ends and a deep, middle part.
"Buss Down" Baddies Were in Total Command for LaQuan Smith's SS24
A girl can never lose with blunt ends and a deep, middle part.
When I spoke with head makeup artist Sheika Daley, I asked about the direction of LaQuan Smith's Spring/Summer 2024 show. She replied with one word: Sexy.
Smith has always remained true to his signature style of refined sensuality and sexuality, but this latest display for New York Fashion Week is truly exquisite.
With the help of celebrity hairstylist Lacy Redway, Smith has cultivated and delivered to the masses the ultimate "Buss Down Baddie" of New York City, or any city for that matter, with her blunt-cut, deep, middle-parted tresses.
Who
Renowned celebrity hairstylist Lacy Redway went for the cult-loved style that fared well with the nightlife styling of the collection.
"After seeing the collection and its ultra-crisp tailoring, I wanted the hairstyle to also feel crisp with some bold flair and blunt ends, and sharp center parting." Redway said in a press release."
What
For the models styled with the "buss down" look, Redway added True Indian Hair extensions into the hair. Next, she flat-ironed the extensions to blend in with the natural hair, then cut a blunt line using shears to look crisp.
View this post on Instagram
Saw
Models strutted down the runway, commanding attention with their flowing locks cascading past their mid-chest areas. The "buss down" effect was styled at XL and short, neck-grazing lengths, adding an element of luxe fierceness to the overall look.
Smith's collection showcased stunning evening wear for the social butterfly, with hair that was reminiscent of the '90s, adding a touch of nostalgia to the modernized woman of the night.
Taste
LaQuan Smith's SS24 hair is for the multifaceted. "Buss downs" aren't just for one hue; they're for anyone who wants inches, who craves the look and elevation of a chic middle part and most importantly, wants to serve — "she" has to live to serve.
---
Share this article