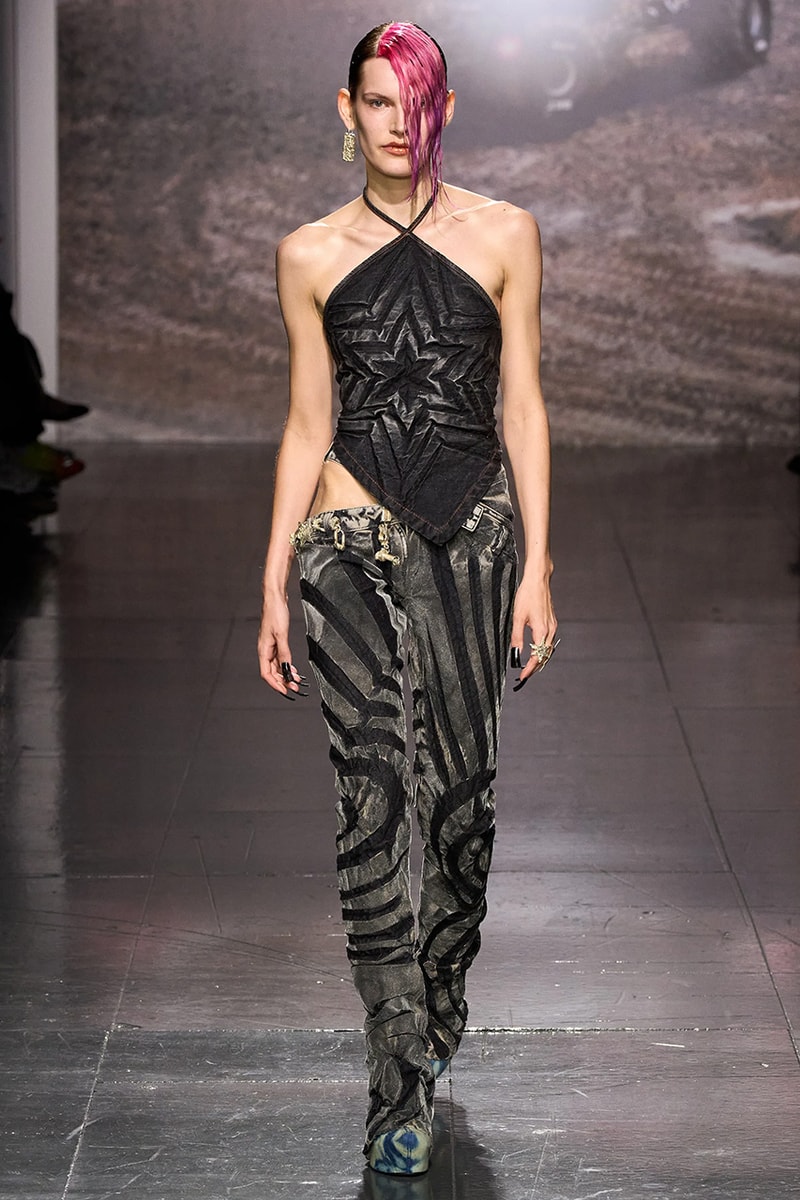 1 of 6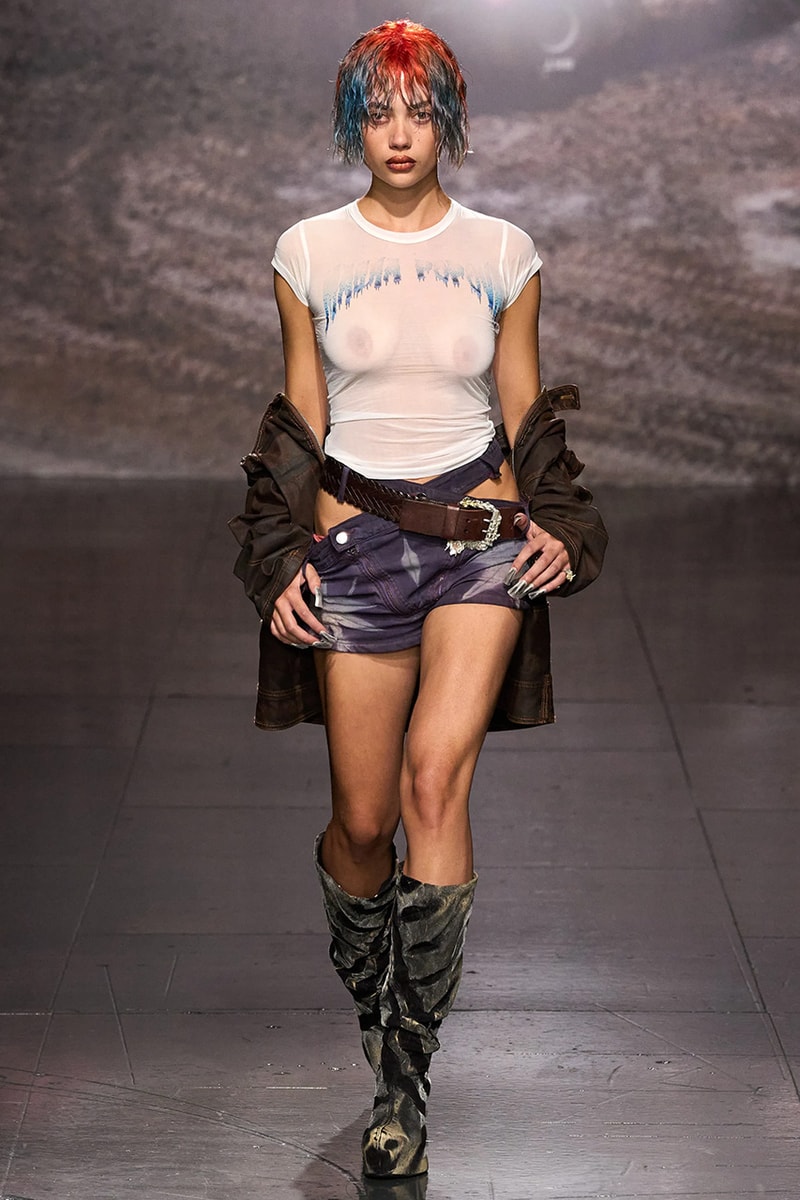 2 of 6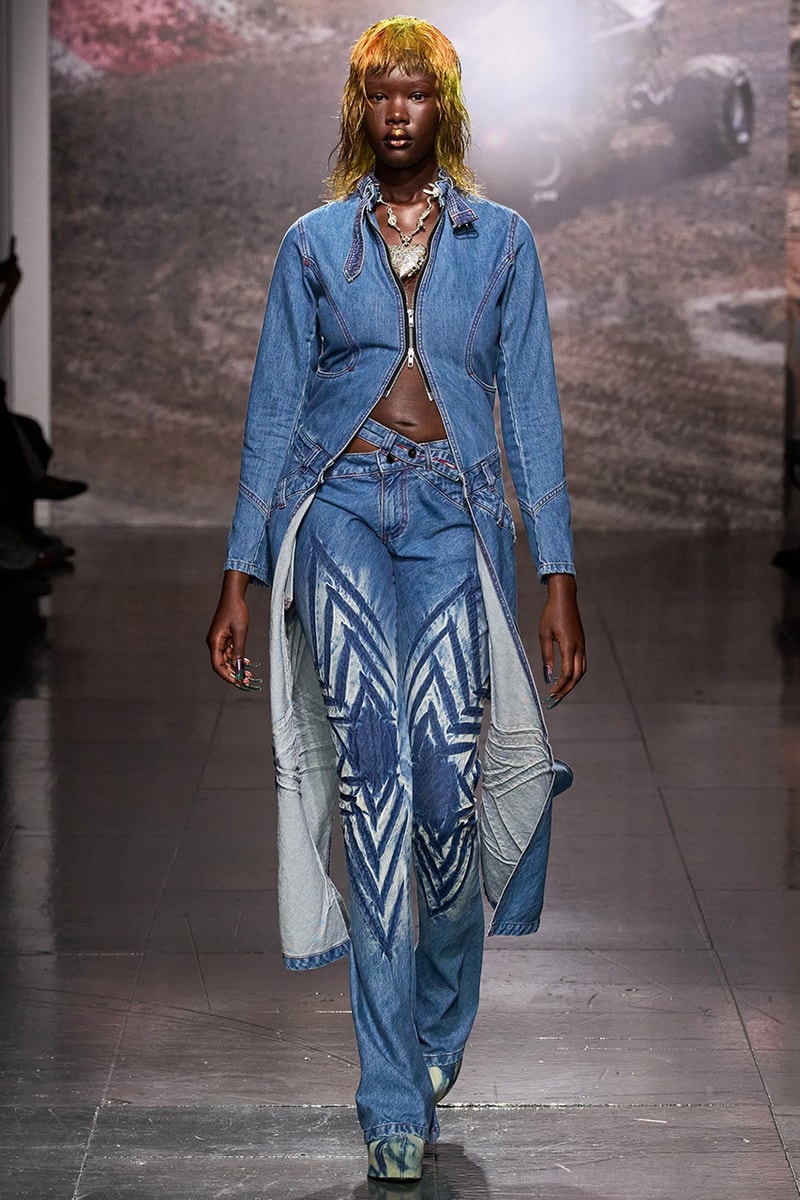 3 of 6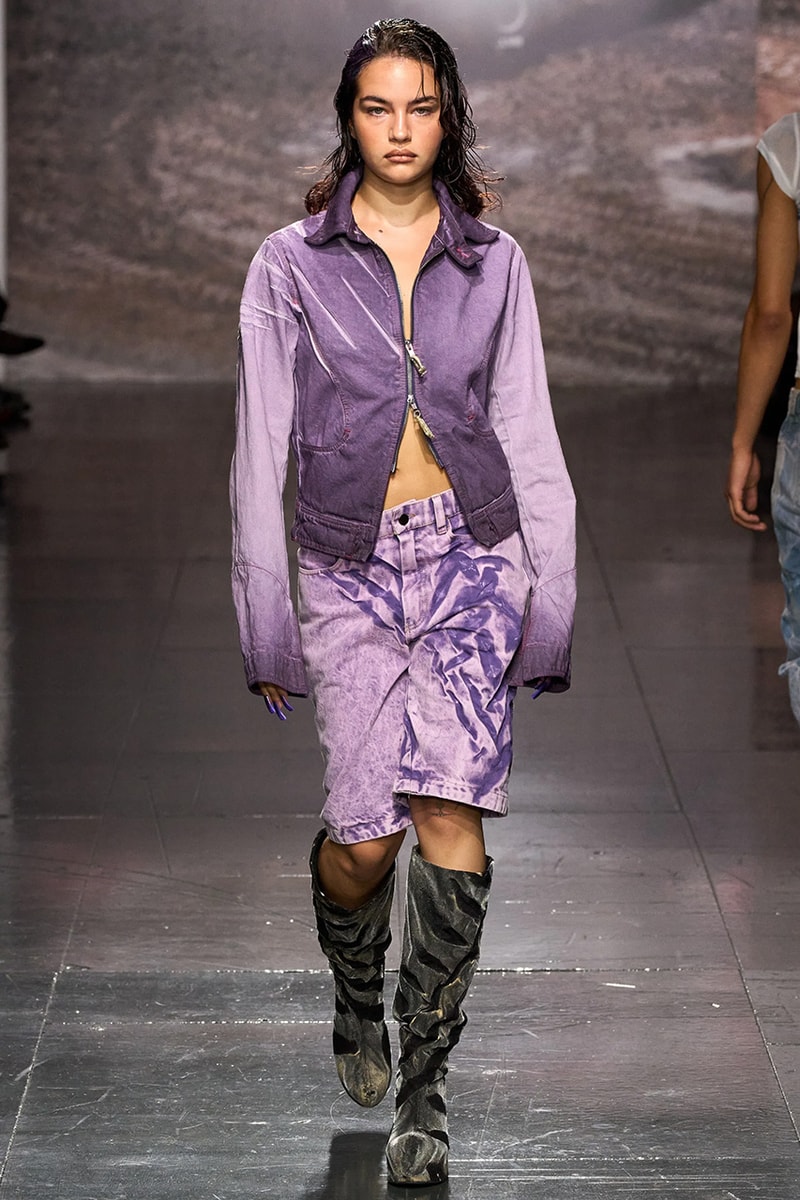 4 of 6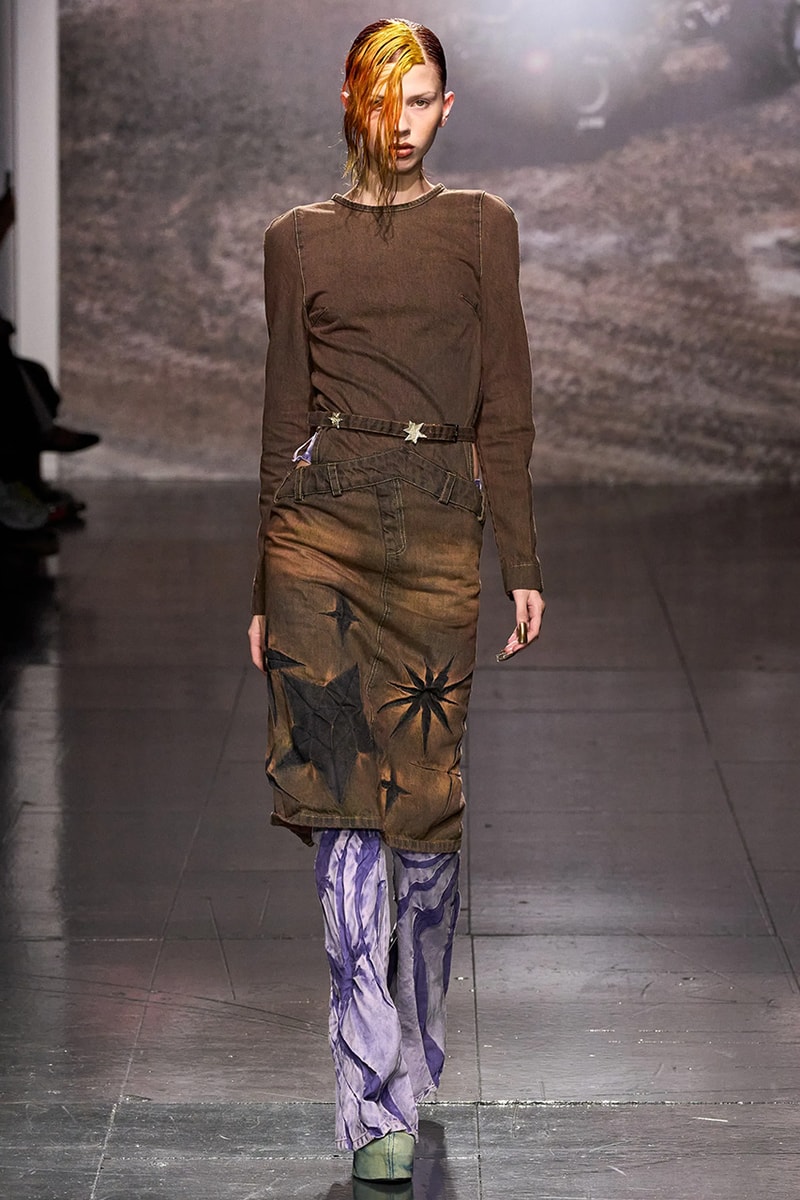 5 of 6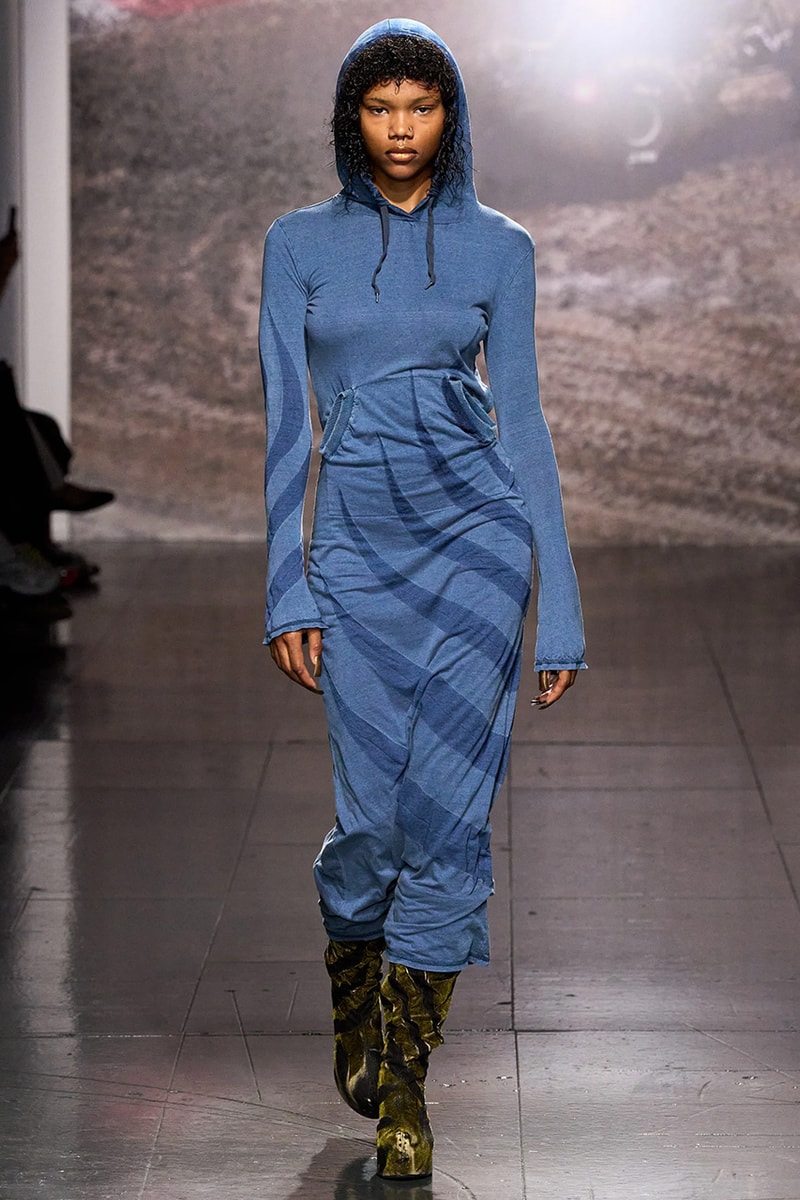 6 of 6
Fashion
Masha Popova Unleashed Her Inner Monster for SS24
The Ukrainian designer took us on an adrenaline-fueled ride, in which denim reigned supreme.
Masha Popova Unleashed Her Inner Monster for SS24
The Ukrainian designer took us on an adrenaline-fueled ride, in which denim reigned supreme.
Following her debut show last September, entitled "RUSH," which delivered a fast-paced lineup imbued by a rage towards the Russia-Ukraine war, Masha Popova's sophomore collection, dubbed "MONSTER," continues to convey the adrenaline of a furious ride.
This time, a car becomes a monster truck, and the idea of "maximum destruction" takes over hero denim pieces, along with "rough-and-ready" separates. "MONSTER," both figurative and metaphorical, is a journey of "anger, desire, sadness, shame, love, loneliness and excitement," explains the Ukrainian designer.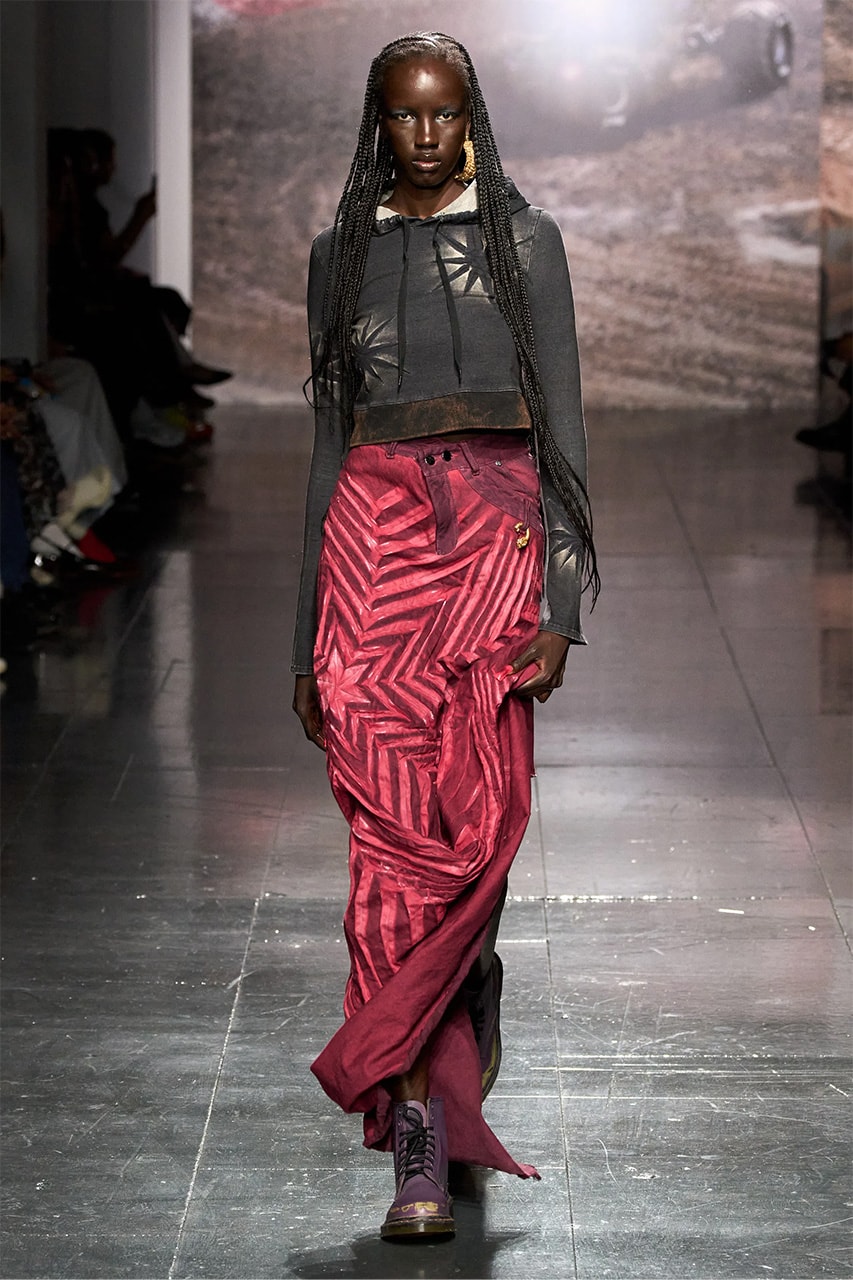 WHERE: Masha Popova returned to the British Fashion Council's NEWGEN space inside The Old Selfridges Hotel.
WHO: Influencers Mira Al-Momani and Charlotte Roberts, as well as singers Abby Roberts, Grace Carter and Ray Blizzy supported the designer by wearing total Masha Popova looks front row.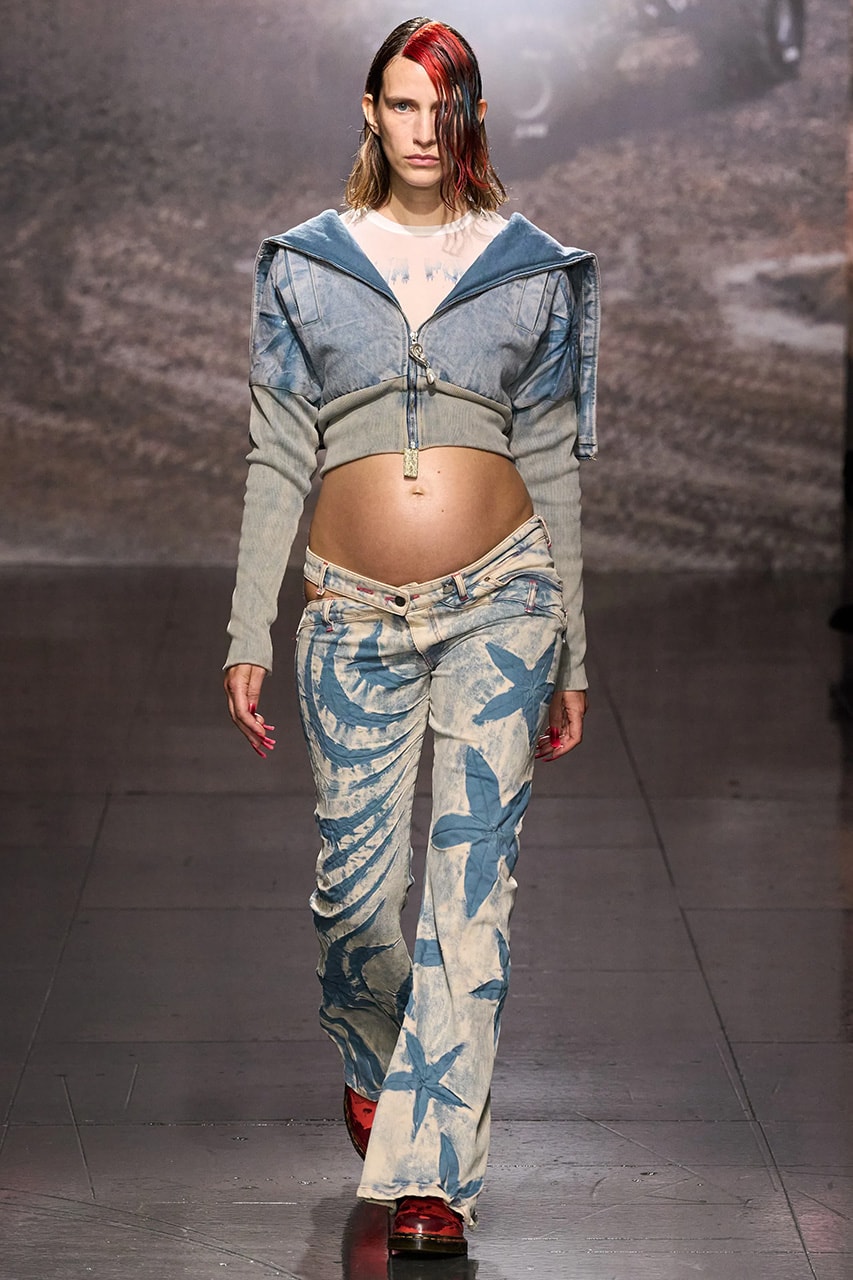 SEE: The collection featured various techniques like over-dyeing, flocking, patchwork, scratching, fraying and the label's distinctive "close and reveal" approach across skin-hugging cropped tees, halter neck tops, silk-velvet shirts and midriff-baring hoodies. Additionally, Masha Popova maintains its commitment to sustainability and ethical practices by collaborating with a new textile solutions specialist, Pizarro, and producing the collection in Ukraine.
TOUCH: Masha Popova's affection for denim is evident as she continues to explore deconstructed shapes and her signature "rugged effect." This rough texture contrasts beautifully with soft, radiant velvet fabrics in shades like "Grave-Digger" green, "Max-D silver," and a vibrant "Bigfoot Blue," as explained in the collection notes.
HEAR: The runway experience was further brought to life by a pulsing soundtrack featuring roaring engines and screeching tires, courtesy of Portuguese musician Ivo Pacheco.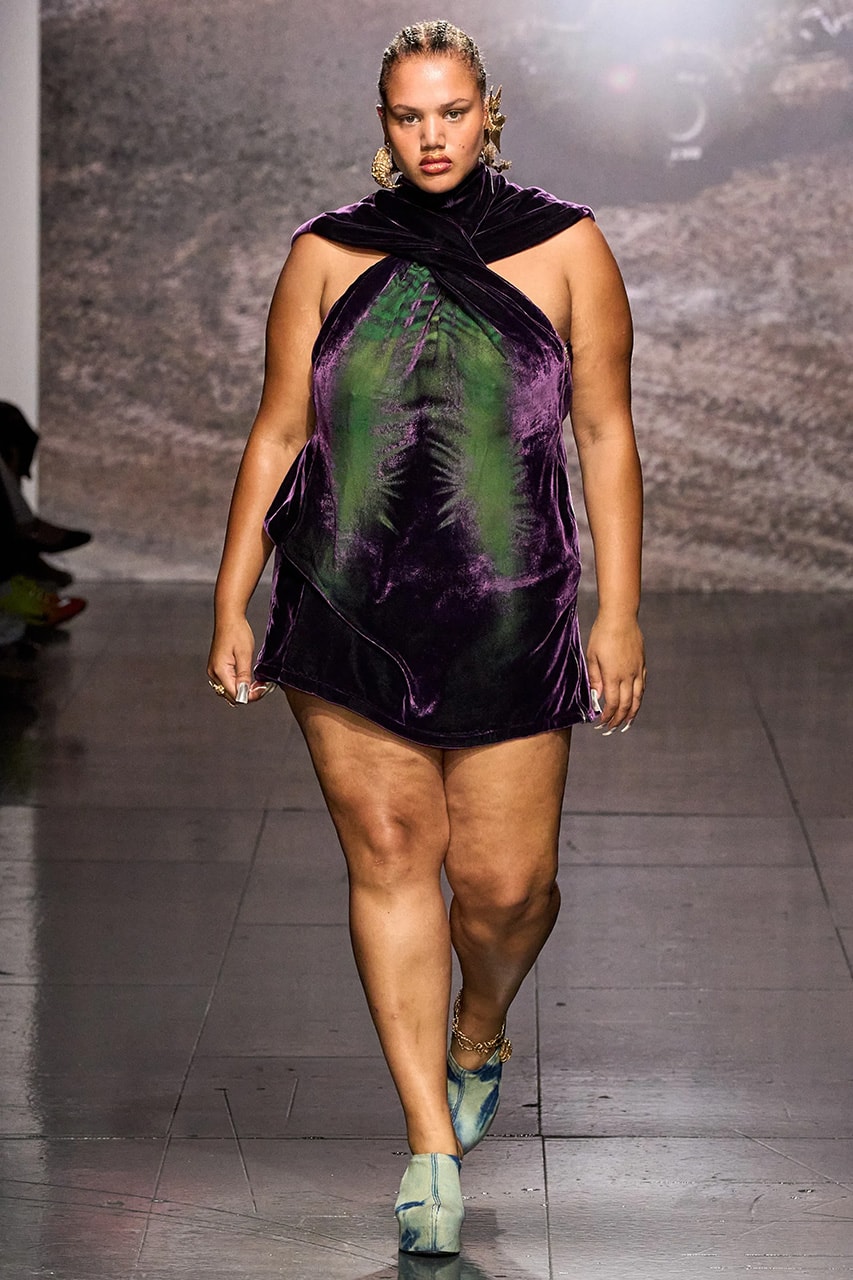 TASTE: With clogs currently in vogue, Masha Popova's denim interpretation of the classic European style is something to look out for. On the other hand, other models sported well-worn Dr. Martens, which is a cool way to add "weight" to flowy silhouettes.
The makeup, executed by Grace Ellington, featured metallic gold lips and vibrant eyeshadows, complemented by shaggy-style haircuts with rainbow highlights by Janina Zais. Liia Zotova's hefty nail designs matched the ensembles' colors and the jewelry collection, in collaboration with Rebekah Kosonen Bide, combined natural materials with metallic elements. This season is all about prints and textures, mixed and unmatched, and we are loving it.
---
Share this article