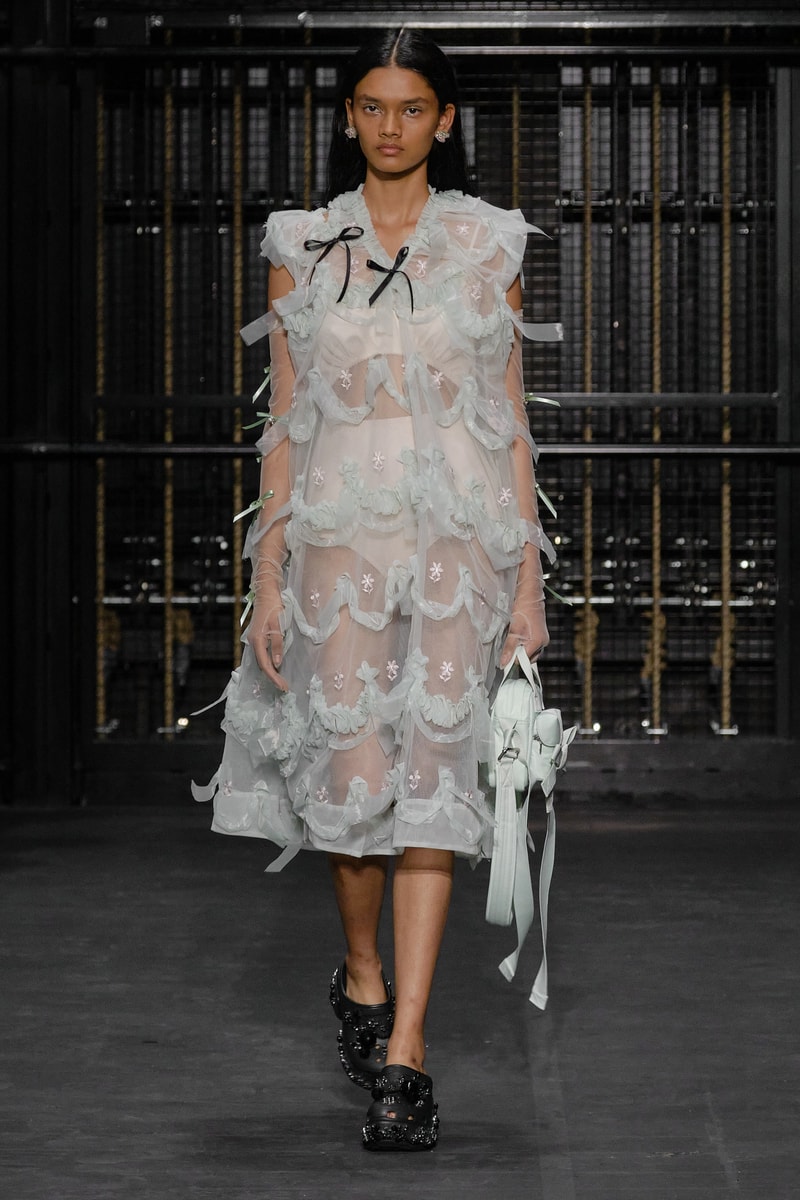 1 of 10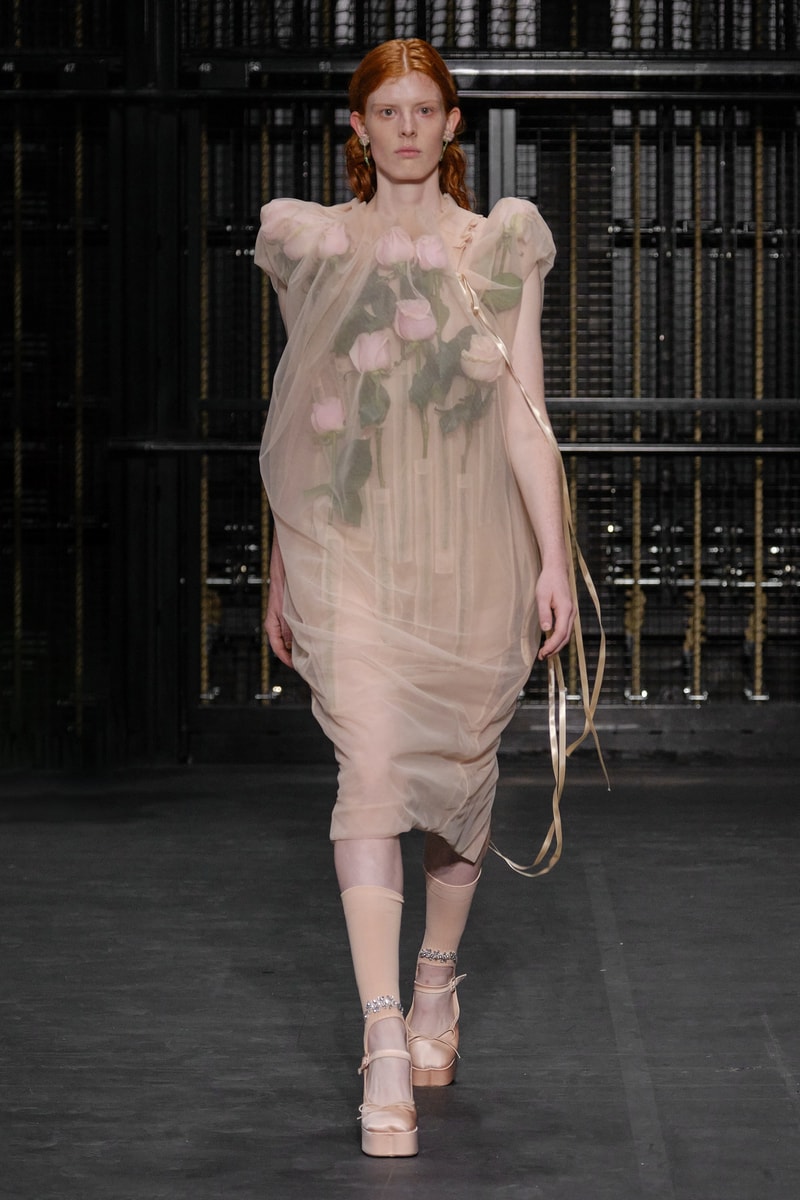 2 of 10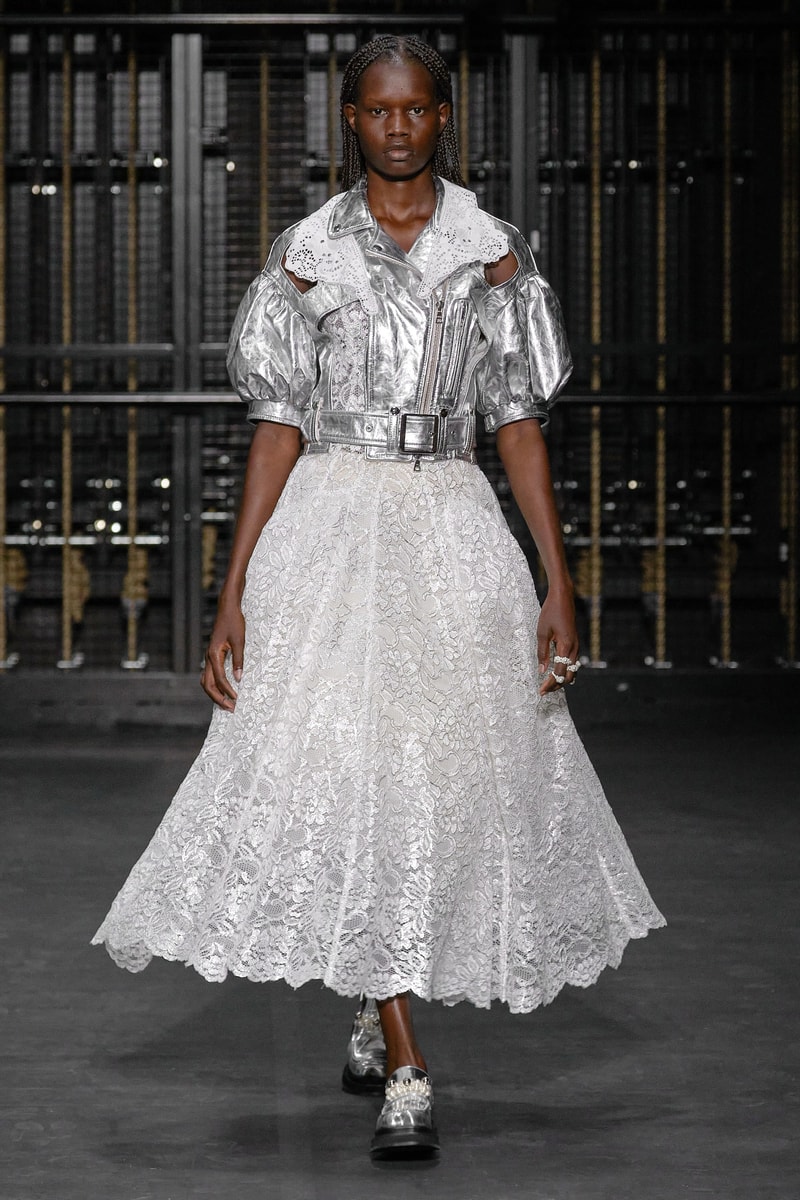 3 of 10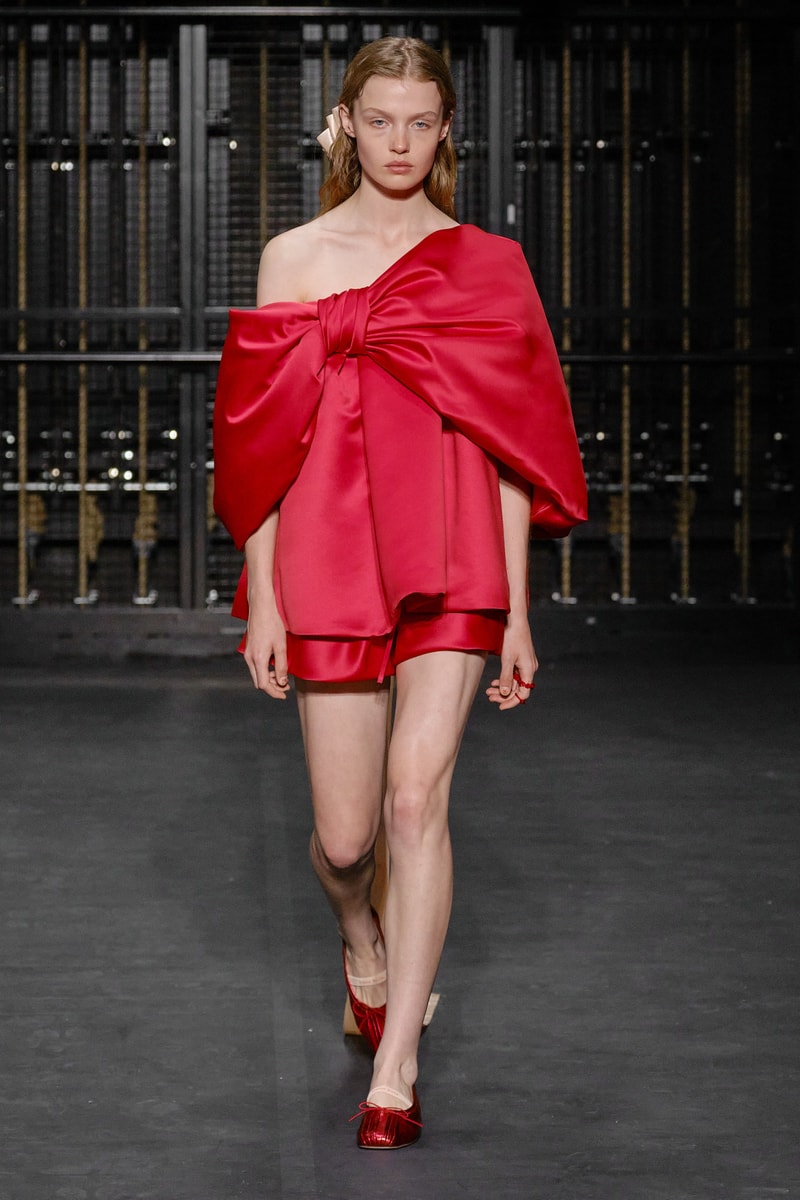 4 of 10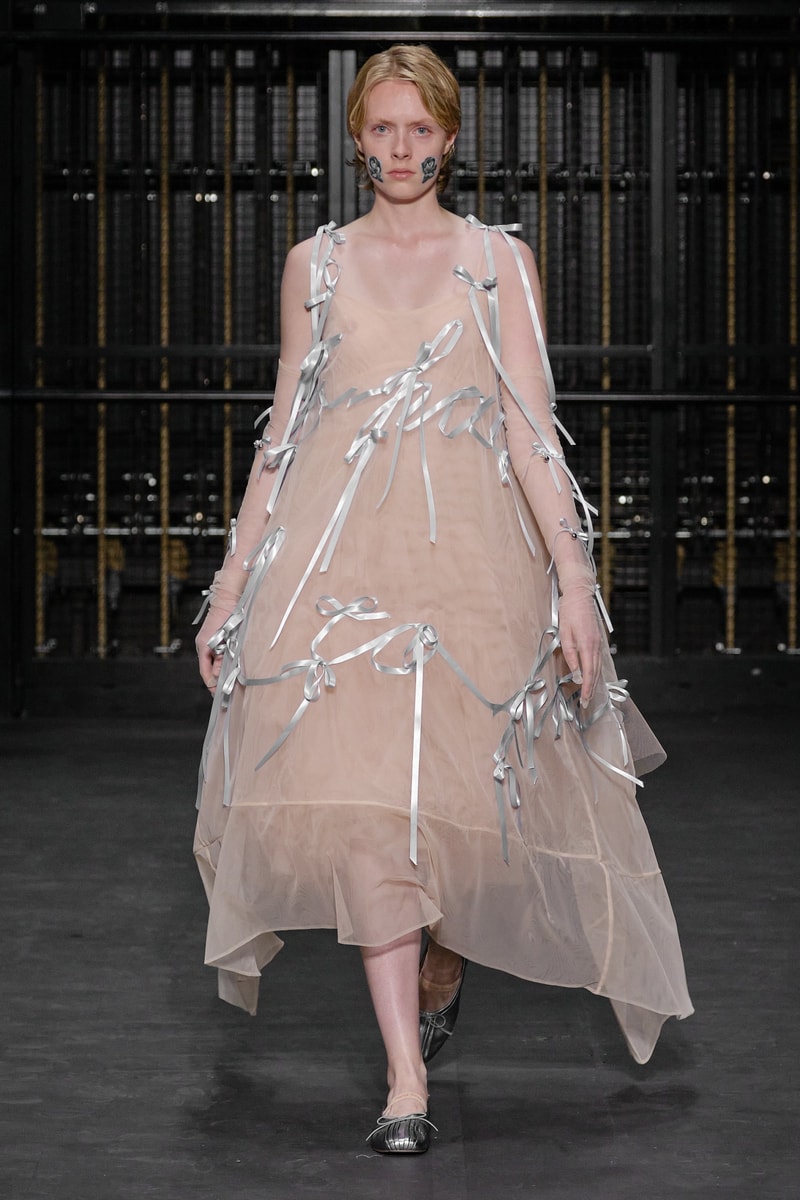 5 of 10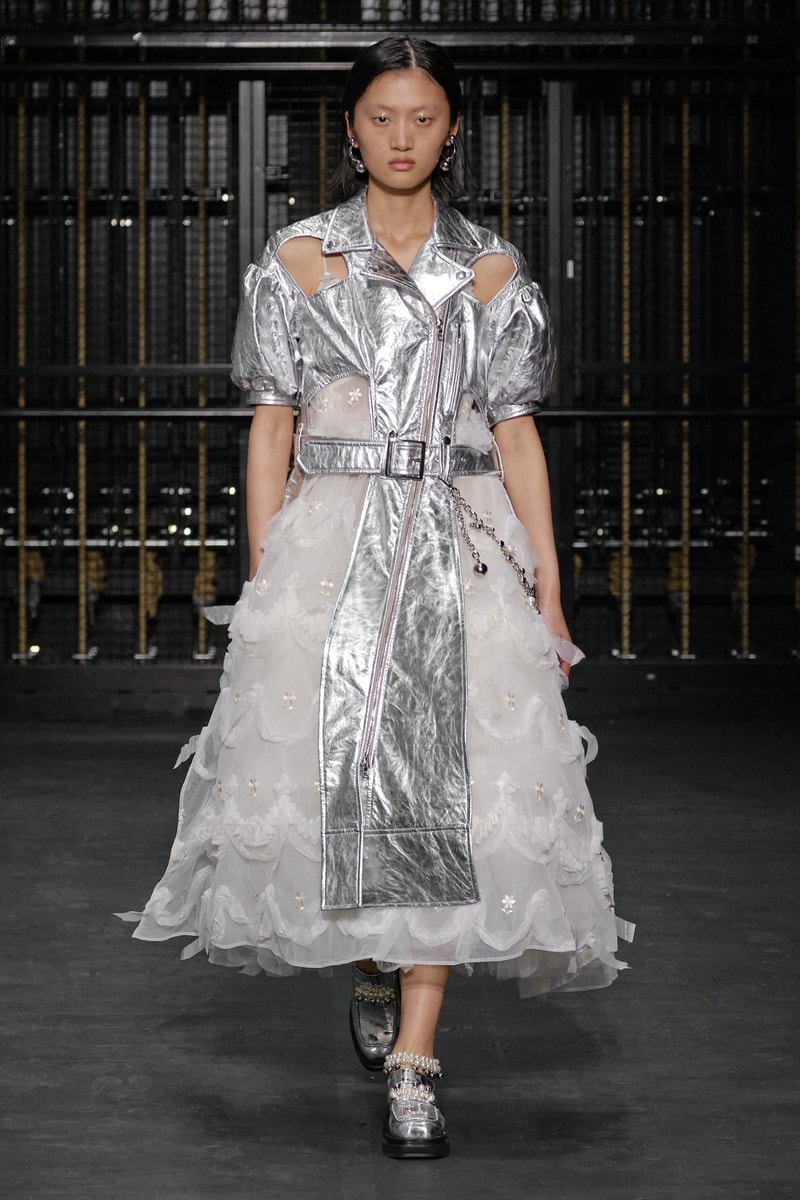 6 of 10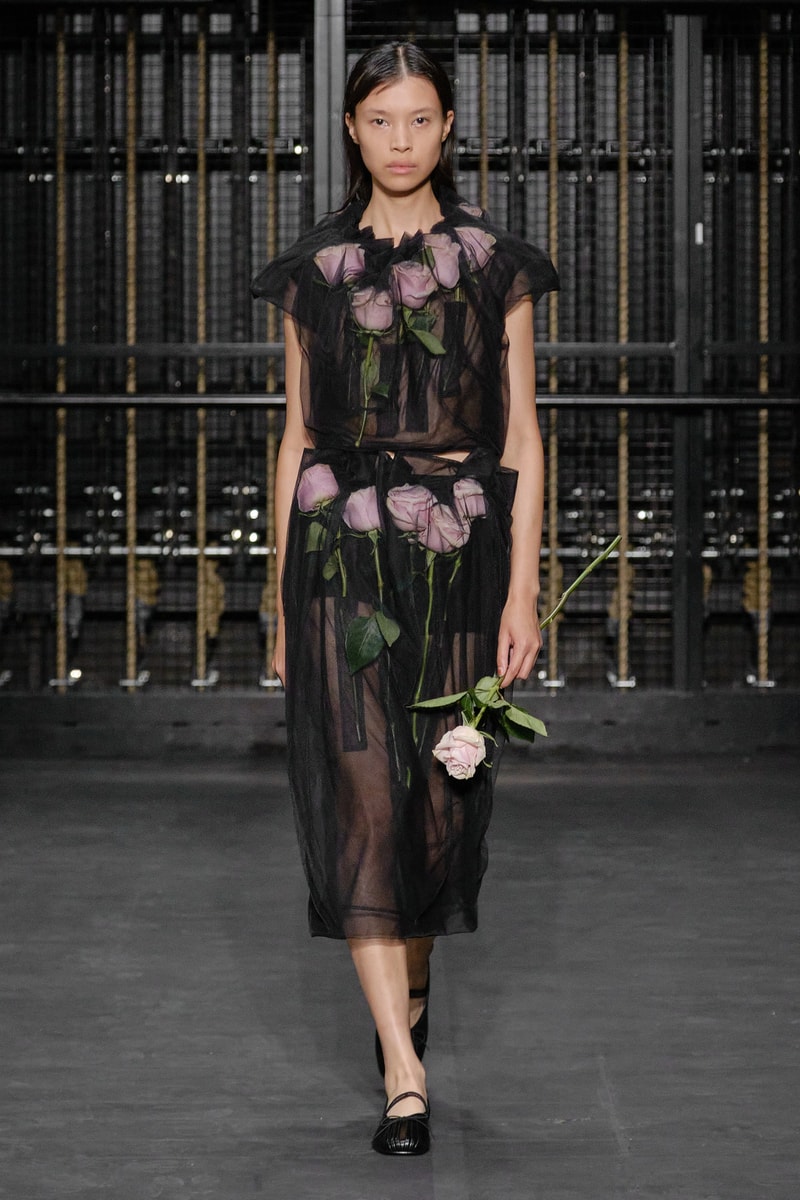 7 of 10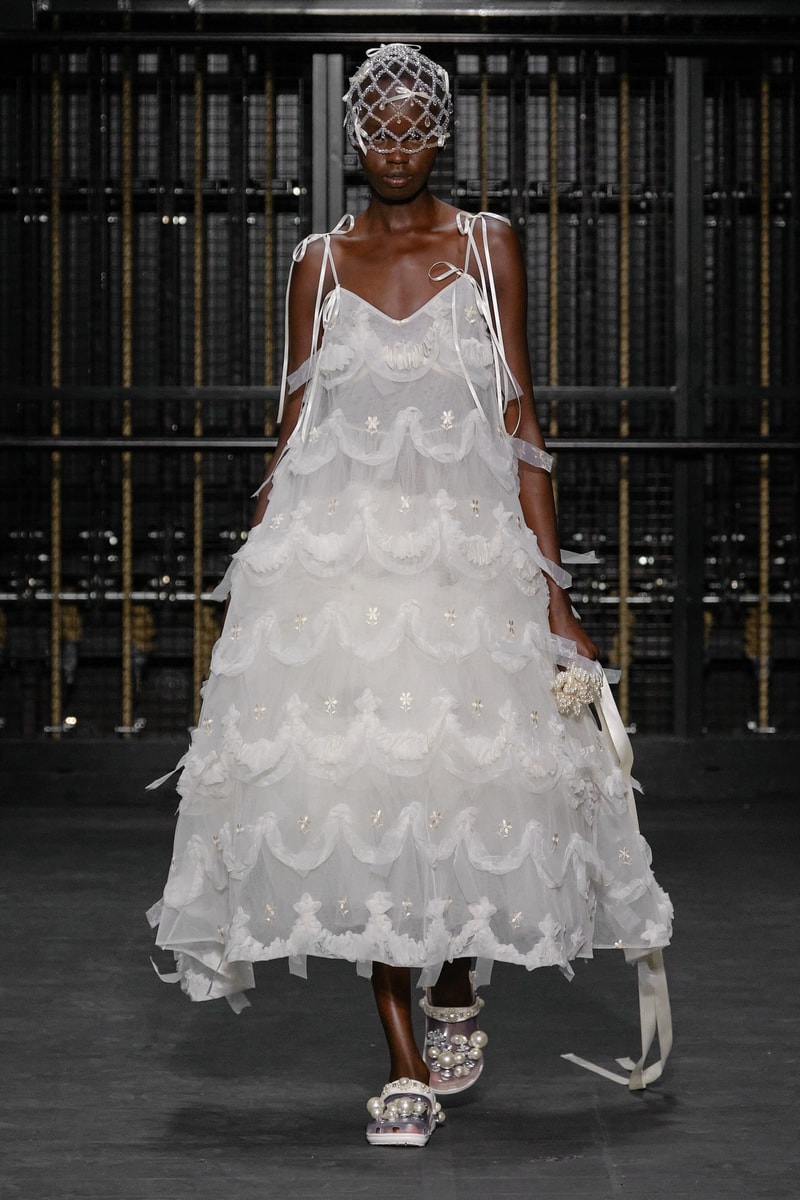 8 of 10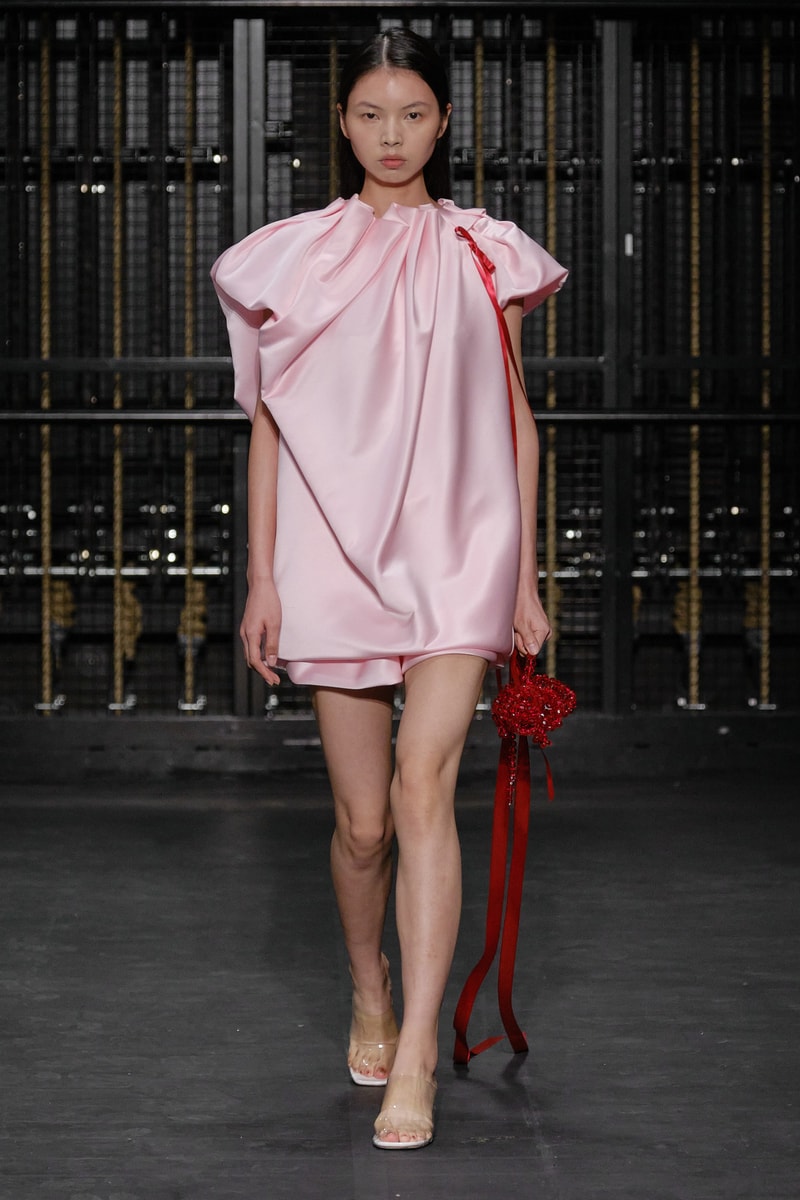 9 of 10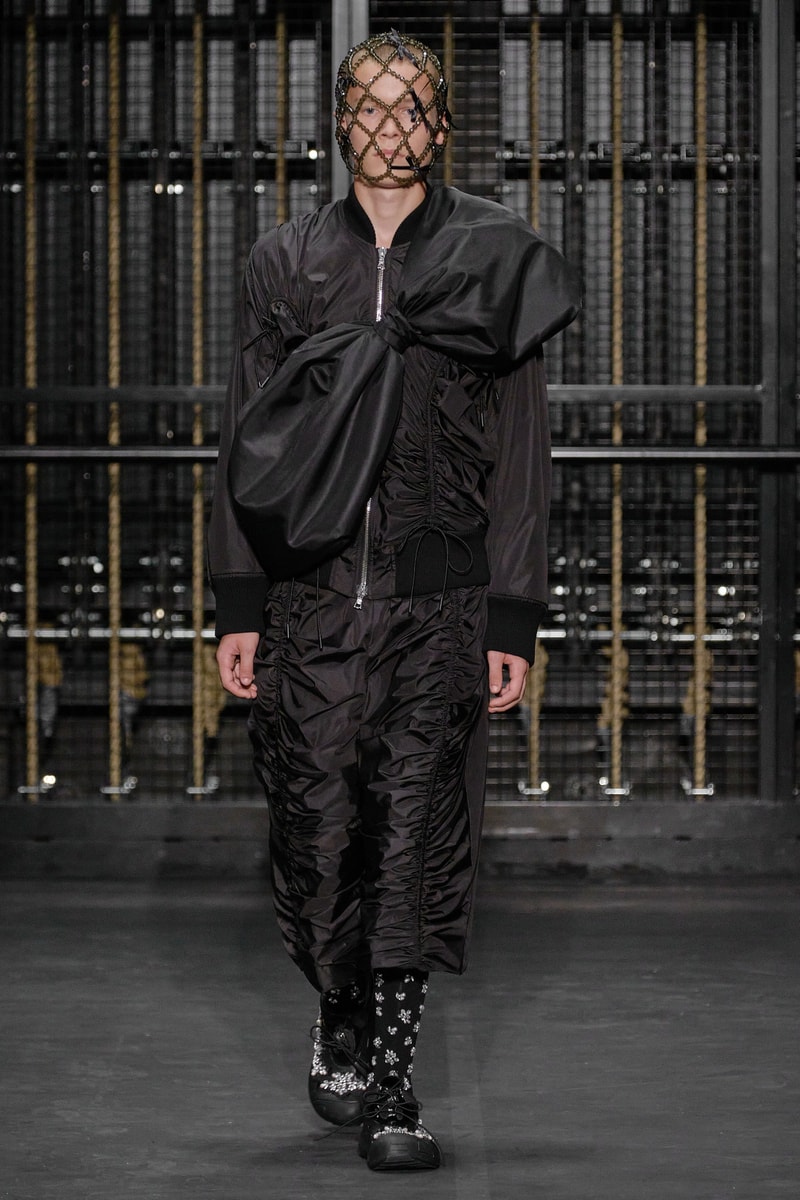 10 of 10
Fashion
Simone Rocha SS24 Unveils a Pearl Studded Crocs Collab
Alongside a romantic collection packed with dried roses, silky ribbons and buttery tulle.
Simone Rocha SS24 Unveils a Pearl Studded Crocs Collab
Alongside a romantic collection packed with dried roses, silky ribbons and buttery tulle.
It's time to give Simone Rocha's Spring/Summer 2024 collection it's flowers — dried, lace-enclose roses to be specific. The Irish designer brought floral motifs, bows, crystals and pearls to the London Fashion Week runway, delivering a dreamy escape to everyday balletcore.
The standout this season? Simone Rocha unveiled a collaboration with Crocs which fuses femininity and practicality. The collaboration includes three Crocs styles reimagined with Simone Rocha's distinctive touch, featuring pearls, crystals and jet beading.
Read on to hear the need-to-know from the show, from key trends to key attendees.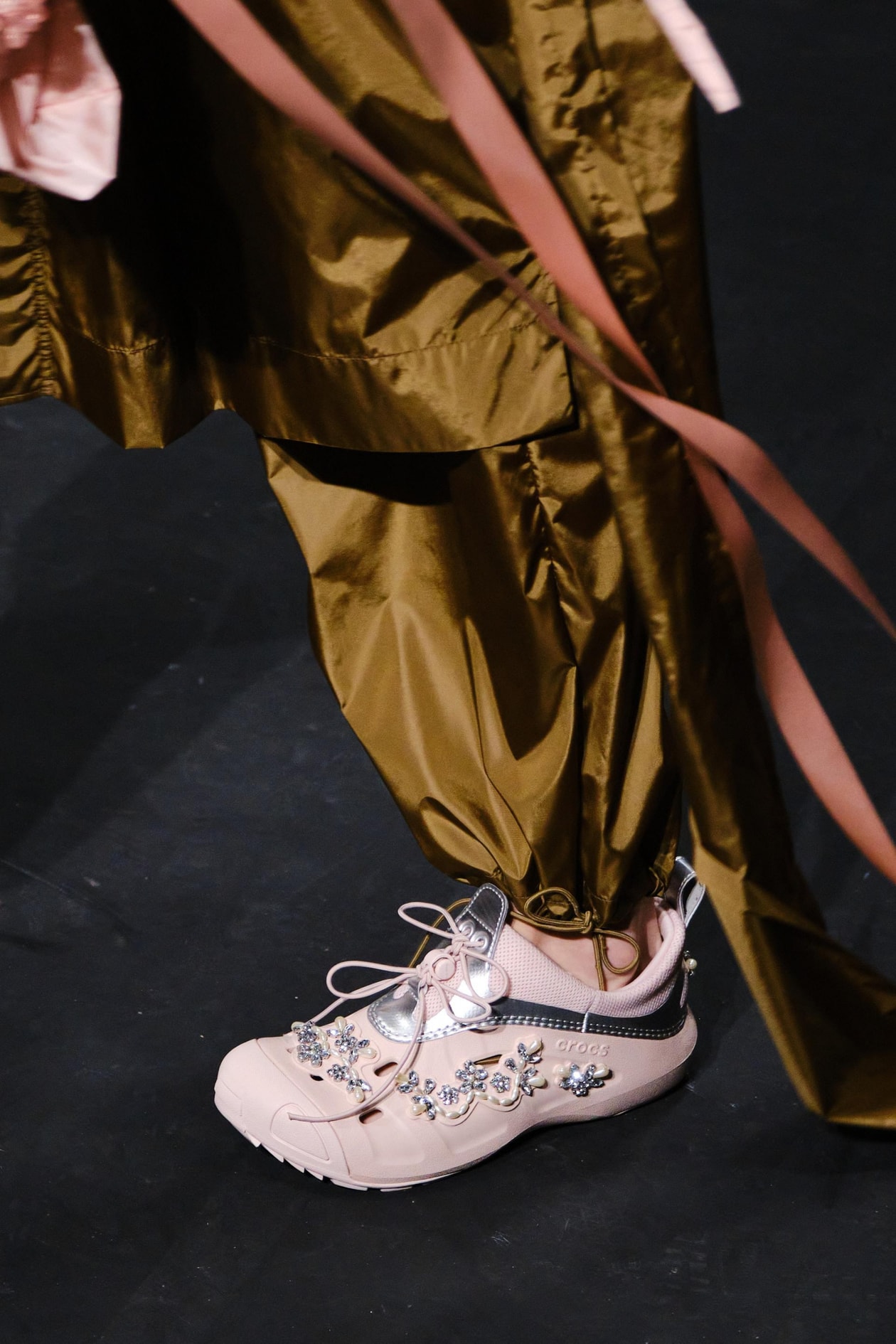 WHERE: The showcase aptly took place in the rehearsal room of the English National Ballet. The venue itself echoed Rocha's core concept of rehearsing for a moment of celebration, of love and of movement.
WHO: The front row was filled by Maisie Williams, flowerlove and a sea of emo-ballerina styling.
SEE: The collection comprised of blush technical parkas adorned with trailing roses and floor-length ribbons, distressed silver leather biker jackets and lace dresses in pale hues. As for accessories, Rocha introduced a collection of leather handbags inspired by cake boxes, in black, cream, nude and oxblood. Handcrafted beaded bags also made an appearance, perfected by subtle ribboning.
TOUCH: Buttery tulle returned this season in a collection of sheer dresses. Behind the material, lays, at times, a collection of dried roses which offer the silhouettes subtle volume with elegant artistry. Elsewhere, metallic chrome is paired with white lace, an unorthodox combination that offers a simple grace to the heavy duty fabric.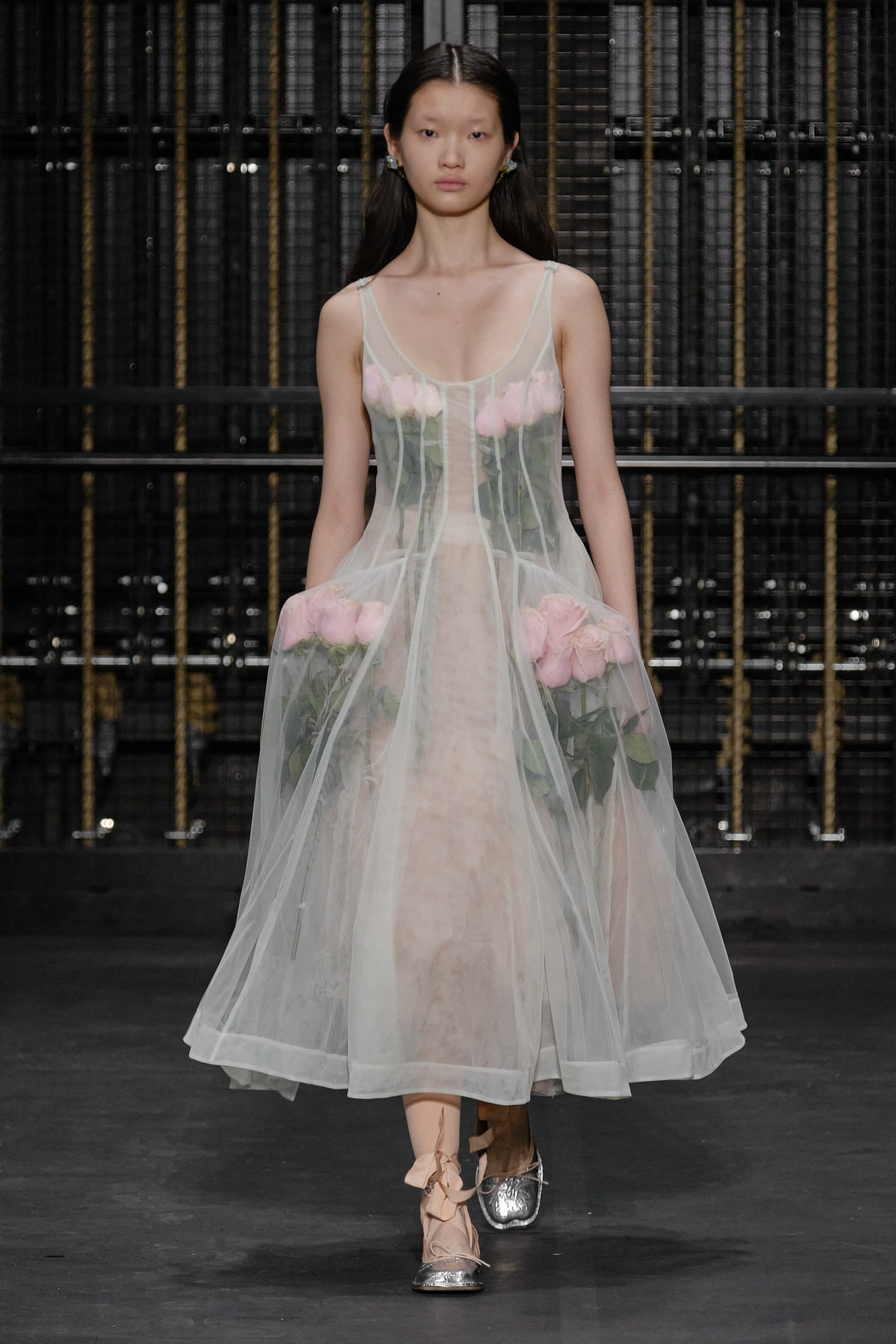 HEAR: A whimsical trance that lives somewhere between Alice in Wonderland and Swan Lake.
TASTE: Ballet flats — the footwear trend that's on everyone's mind this season came to play once again at Simone Rocha. While the silhouette is not new for the brand, this season they came elevated with think pink ribbon in chrome hues. Show by show it's becoming clear that whether you can see it now or not, ballet flats will very soon be entering your wardrobe. As a pioneer in the put-a-bow on it era, Simone Rocha also proves you can serve this style with gender-bending grace.
If balletcore if your go-to aesthetic, checkout Lanvin's new ballerina shoe.
---
Share this article