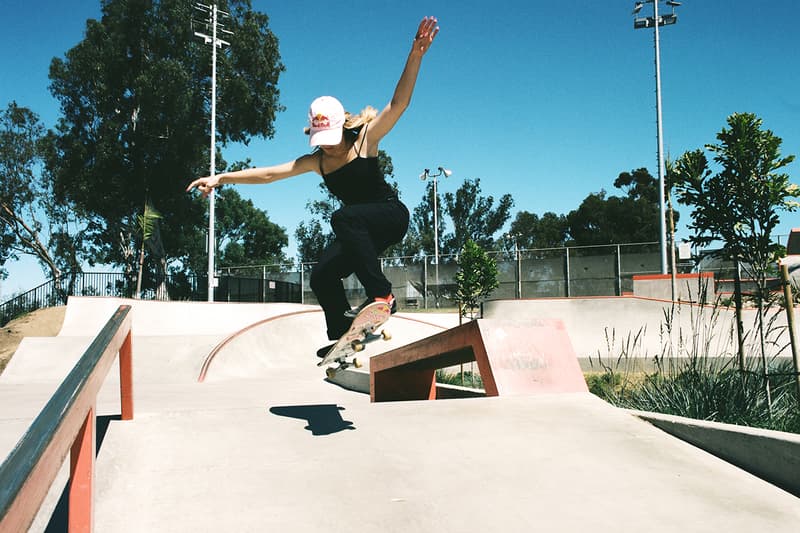 1 of 3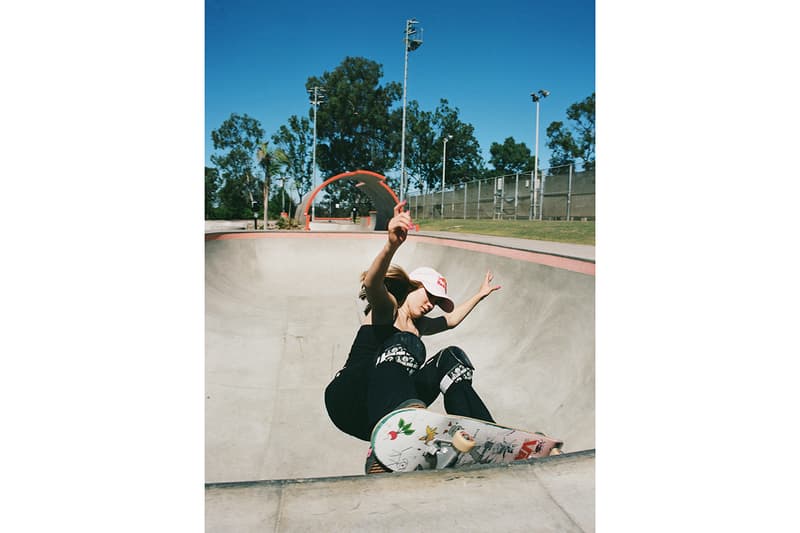 2 of 3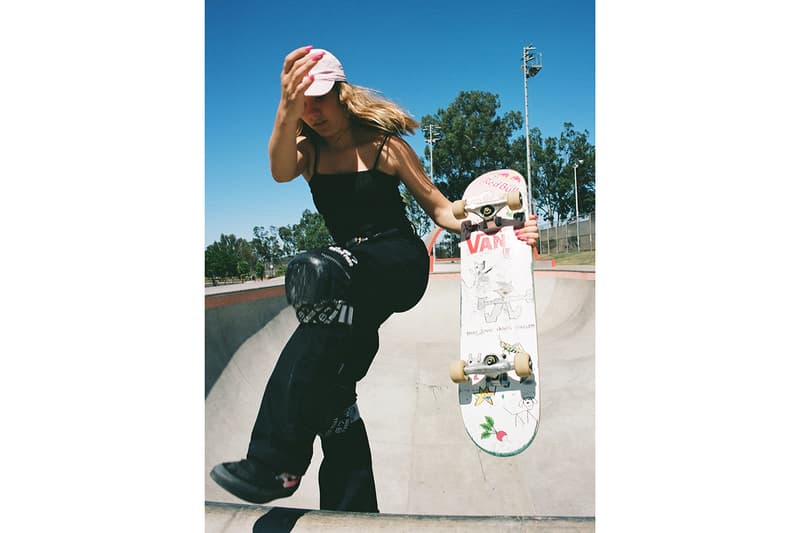 3 of 3
Uncategorized
Here's Why Brighton Zeuner Is the Future of Skateboarding
The 14-year-old prodigy has her eye on the 2020 Olympics.
Here's Why Brighton Zeuner Is the Future of Skateboarding
The 14-year-old prodigy has her eye on the 2020 Olympics.
What were you doing when you were 14 years old? Chances are you probably weren't one of the world's most hotly-tipped skateboarders with two X Games gold medals already under your belt, unless you're Brighton Zeuner, that is. The Arizona native made history in 2016 when she became the youngest female athlete to compete at the prestigious global contest at the tender age of 11.  And she did it again the following year when she took home a gold medal the day after her 13th birthday, making her the youngest X Games gold medalist of all time. Not bad for a girl, huh?
It's easy to forget, since she's travelling to compete in some of world's biggest skate contests and racking up endorsements from the likes of Red Bull and Vans that she's just teenager, who likes to do typical teen stuff like hang out with her friends, go shopping and customize clothing. We caught up with the skateboarding prodigy to talk about how skating helped her find her creativity and how she's preparing for the 2020 Olympics – read on for more.
How and when did you first discover skateboarding?
I was always around it. My brother would always be at the skatepark and I would always be trying all these different sports, like dancing and football and none of them really clicked, but skateboarding did click. So I just stuck with skating.
How long ago was that?
It was kind of on and off since I was about six, but I didn't really get into it until I was like, eight years old.
You're obviously still really young – do you feel like you're held back because of your age, or that people don't take your skill as seriously?
I don't really pay attention to that, I always just focus on myself. I was always having fun and I didn't really care what anyone thought about me skateboarding.
"I don't really go into a contest like "Oh yeah, you have to keep winning this or else you're losing." I just go into it like "Well, you're skateboarding. This is what your passion is."
You've taken home the gold medal at X Games for two years running now; how does that feel? Do you feel pressured to keep exceeding every year?
My first year at X Games, I was really nervous and the fact that I won gold was just incredible and then I won gold again but I think for me, it was just skateboarding. I don't really go into a contest like "Oh yeah, you have to keep winning this or else you're losing." I just go into it like "Well, you're skateboarding. This is what your passion is."
What's been the most challenging thing you've faced in your skating career so far?
There are definitely a lot of different challenges in skateboarding; it's different for everyone. It could be a trick, or skating in a contest – we all have our weaknesses and our strengths – but for me I think working when working on a trick, sometimes the trick can really give me a hard time but I never get nervous or scared about contests or trying tricks. It's usually having to land it and own it that gets hard.
There's for sure been a noticeable rise in women within skateboarding over the last few years; why do you think that may be?
I think girl's skateboarding is more accepting and I think a lot of girls are seeing that in contests, they're making it equal, meaning that the prize is always equal now with men's. I think that a lot of younger girls skate because there's more exposure to women's skateboarding than there was before and there are more parks for girls to learn how to skate at.
Does skating help you feel empowered? How has it helped your confidence?
Skateboarding has helped me find my creativity, when I'm on my skateboard, it makes me feel me. Skateboarding's helped out with a lot of things in my life. At young age, when you're a teenager, you're trying to figure out who you are and skateboarding helps with that a lot.
People probably forget you're really just a regular 14 year old. What do you like doing when you're not dominating global contests and generally killing it in the skatepark?
I'm starting to get into music; I'm really passionate about instruments and jazzy beats and writing lyrics. I like writing music because I can vent. I also like shopping, a lot! I like thrifting and finding things and reworking them – I sell them on this app called Depop. I like doing that, and I'm really into fashion.
Do you think that skateboarding is what you want to continue doing as a career going forward?
I think that I'm definitely going to work toward making a living from skateboarding, but I can have all of these different outlets because of skateboarding; it can help you find a taste in music, a taste in fashion and it all kind of works around skateboarding for me.
So, what have you got coming up that you're getting ready for?
I'm looking forward to the Vans Park Series championships in Shanghai and also the 2020 Olympics.
Are you ready to start training for the Tokyo Olympics?
I'm just going to be skating and working hard!
Share this article