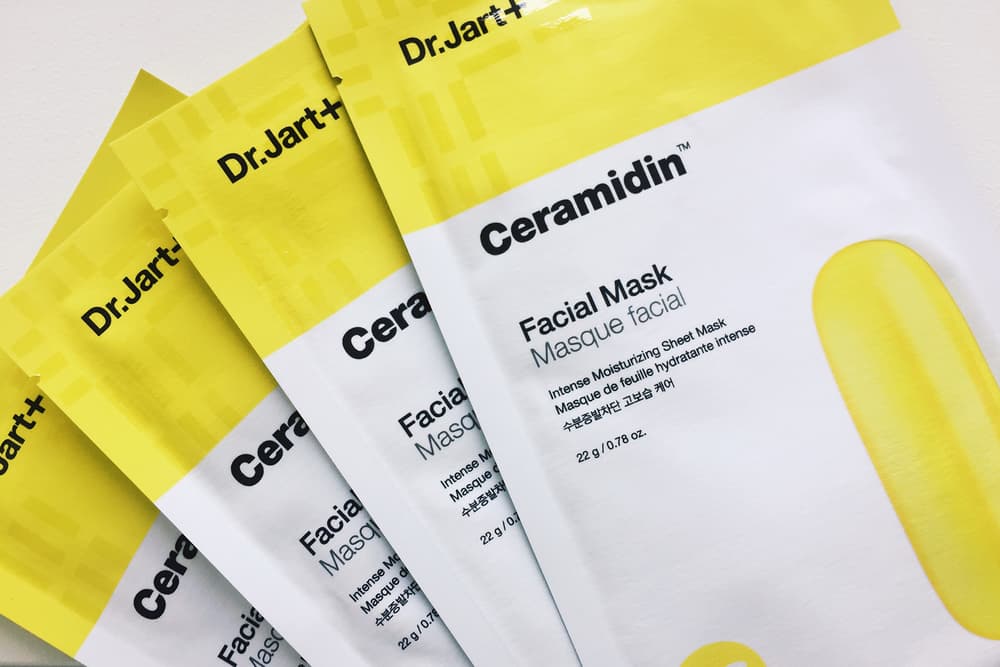 Beauty
I Woke up with Baby Plump Skin After Using This $5 USD Sheet Mask
Read about how this Dr.Jart+ face mask has made my day.
I Woke up with Baby Plump Skin After Using This $5 USD Sheet Mask
Read about how this Dr.Jart+ face mask has made my day.
Growing up, my mom has always told me that skincare should always come before makeup, because properly prepped skin just makes applying makeup a lot easier — you can even show off your nice, fresh skin by going bare face. I've taken this piece of beauty advice with me as I step into adulthood, and have welcomed every moisturizing product that has come my way into my ever-growing top shelf. Naturally, I've accumulated a bunch of sheet masks that I like to use before going to bed.
Despite its popularity, I was pretty late to the Korean skincare game and have only started exploring more K-beauty brands recently. Having heard so many good things about Dr.Jart+ over on YouTube, I decided to pick up a pack of its Ceramidin Facial Masks to see how I'd like them. And boy, was I mind-blown.
Described as an "Intense Moisturizing" sheet mask, the product is soaked in a thick layer of serum that's not too greasy, which is something that a skincare enthusiast like myself can appreciate. The nano skin sheet feels soft and nice when placed on top of the face, and before I saw the results, I already fell in love with the scent of this face mask — to me, there's a subtle sweetness to it that almost smells like honey. After leaving the mask on for about 20 minutes, you're supposed to take it off and let the ceramide create a moisture barrier that protects and moisturizes skin. I woke up only to find out that the product delivers more than what it promises to do, as my skin feels super plump and that my overall skin texture has been significantly improved. I could even ditch my highlighter for the day just because my skin looks healthily glowy. This product is definitely something you can rely on when you need a rejuvenating boost to your complexion.
For those who're interested, you can pick up the Dr.Jart+ Ceramidin Facial Mask online for $20 USD for a five-piece pack, or $5 USD for a single sheet.
While you are here, check out our review on this Rihanna-approved face and body moisturizer.
---
Share this article