Beauty
Alexandria Ocasio-Cortez Shares Her Easy, 3-Step Skincare Routine
The NY Congresswoman has a no-fuss approach to beauty.
Alexandria Ocasio-Cortez Shares Her Easy, 3-Step Skincare Routine
The NY Congresswoman has a no-fuss approach to beauty.
New York Congresswoman Alexandria Ocasio-Cortez took to Instagram to host a Q&A with her supporters and constituents. The Instagram story session quickly turned to the beauty topic with her skincare and makeup routine finally getting the spotlight. Though she doesn't highlight any products, Ocasio-Cortez shares that she has a three-step face cleansing process that includes double-cleansing, toning and moisturizing daily. She lives by the ultimate rule of removing her makeup before bed and is also sure to apply sunscreen no matter the weather. She explains that her skincare routine is a blend between K-beauty techniques and "scientific consensus." Cutting dairy from her diet helped curb her adult acne so she continues to keep dairy foods at a minimum. She stresses the importance of letting the skin breathe and wearing makeup for the least amount of time.
Her makeup routine is also straightforward. Ocasio-Cortez uses a BB cream, stick highlighter and lip color to craft a minimal look that can last throughout her busy day. Application is done mostly with her fingers or a beauty sponge. She ends the session with a note that sometimes she doesn't wear makeup at all so "everyone just has to deal with it."
Scroll through her detailed answers below.
1 of 2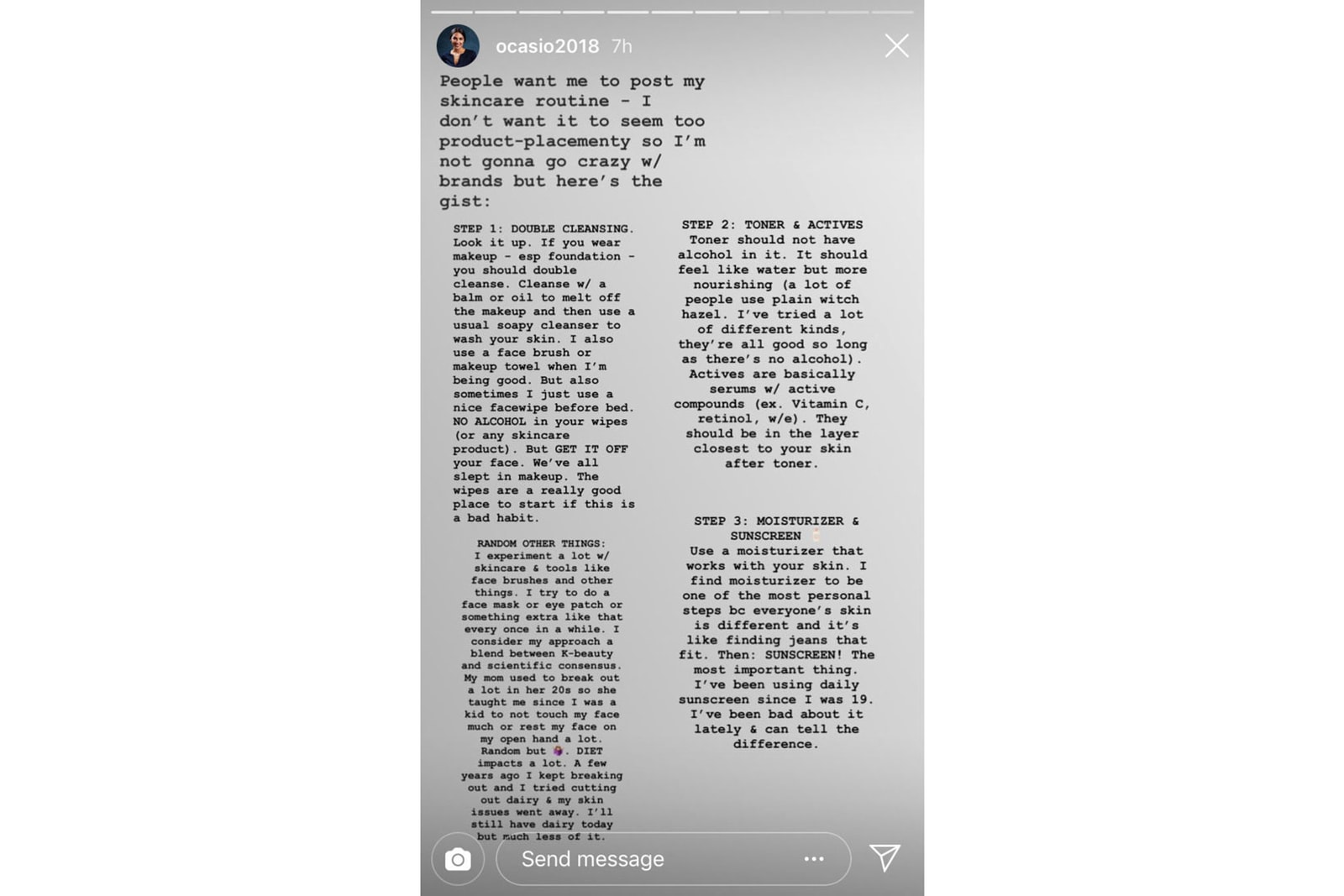 2 of 2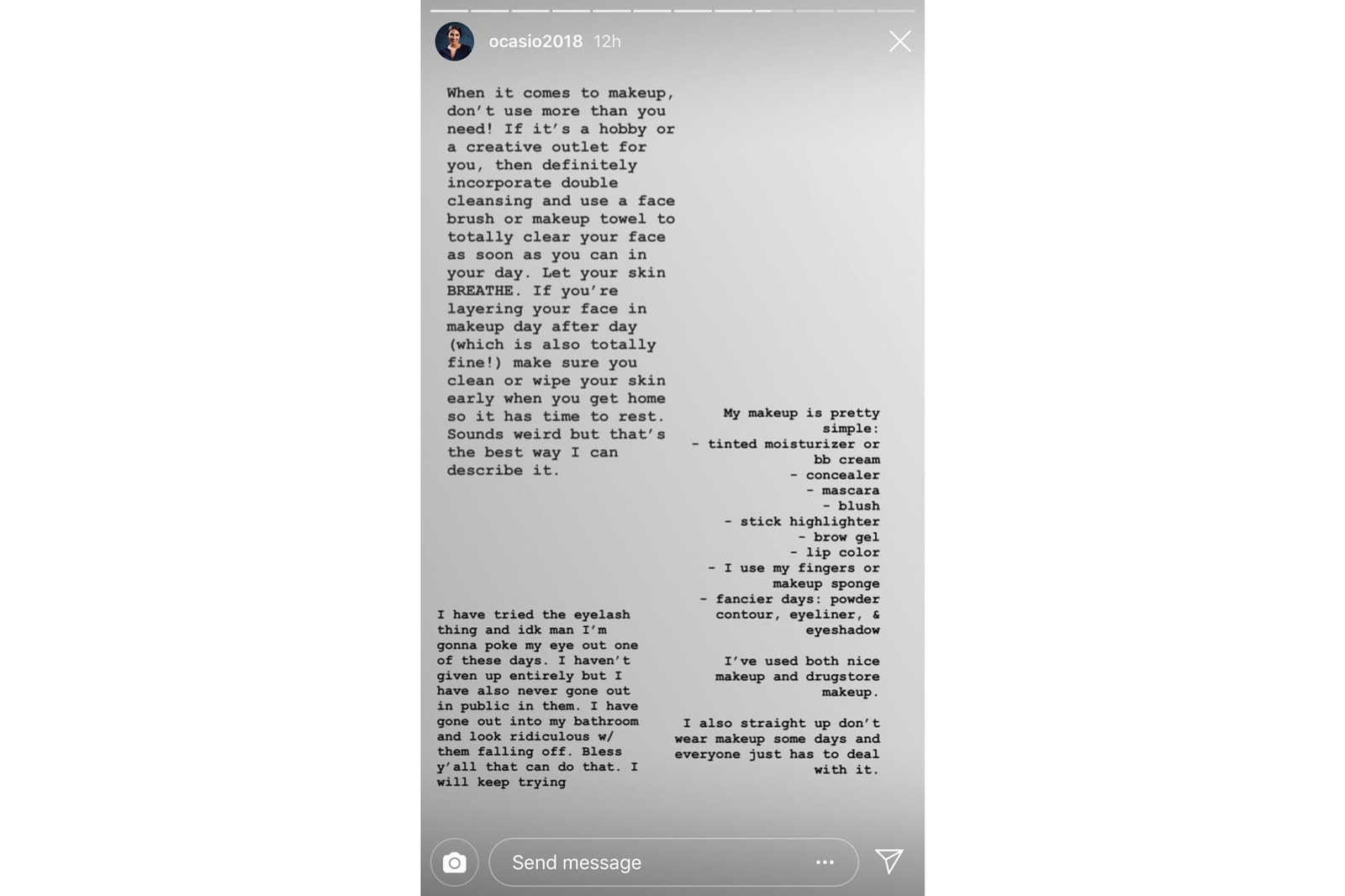 ---
Share this article