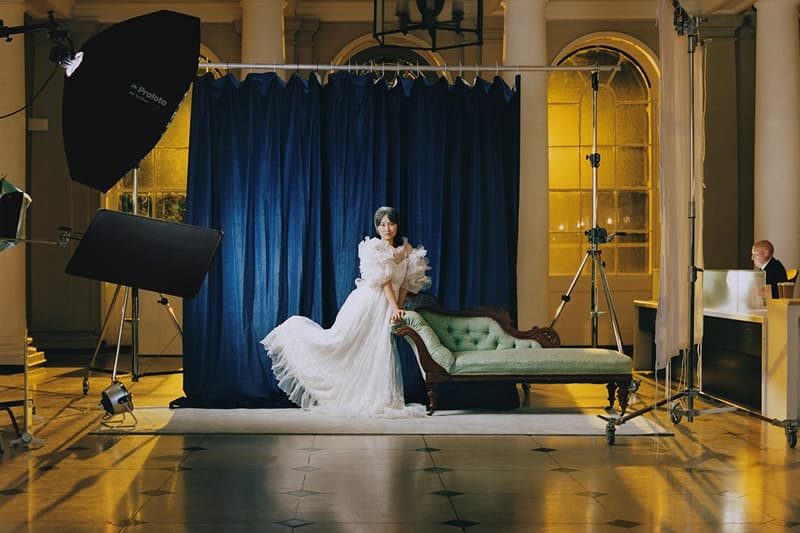 Fashion
6 Fashion Exhibitions You Need to Check out in London This Year
Everything from Christian Dior to Grace Wales Bonner.
6 Fashion Exhibitions You Need to Check out in London This Year
Everything from Christian Dior to Grace Wales Bonner.
If one of your new year's resolutions was to soak up more culture you're in luck; there are plenty of exhibitions centred around art and design that will be making their debut this year. Of course, the big one at the forefront of all our minds is the upcoming "Camp: Notes on Fashion" exhibit at New York's iconic Met, but that doesn't meant the rest of the world is lacking when it comes to fashion-based retrospectives.
We rounded up some of the most exciting and informative fashion exhibitions set to hit London this year. From the massively anticipated "Christian Dior: Designer of Dreams" showcase and a curation of the otherworldly work of superstar photographer Tim Walker to presentations from exciting, emerging design talents like Grace Wales Bonner; you're going to want to add these events to your must-visit list. Read on for all the info you need and get ready to feel inspired.
Where: Serpentine Sackler Gallery, W Carriage Drive, W2 2AR
When: 19 January – 16 February 2019
Acclaimed designer and LVMH Prize-winner Grace Wales Bonner has been making waves in the British fashion industry and beyond. Now, she has partnered with the Serpentine Sackler Gallery on a multi-sensory installation that centers around themes of mysticism, rituals and shrines throughout black histories. Merging essay readings, performance art and photography, the month-long event will culminate in the presentation of Wales Bonner's FW19 collection, titled "Mumbo Jumbo."
Where: V&A, Cromwell Rd, SW7 2RL
When: 2 February – 14 July 2019
This highly-anticipated exhibition is the largest, most comprehensive curation of the house of Dior ever shown in the UK. Spanning the entire 7-decade history of the brand, there will be over 500 pieces on display – as well as 200 stunning and rare couture pieces. Highlights include an array of show-stopping gowns created during John Galliano's helm, Princess Margaret's 21st birthday dress and Christian Dior's original sketches.
Where: The Store X, Surrey Street, 180 The Strand, WC2R 2ND
When: 31 January – 3 February 2019
Curated by the London-based biannual fashion and art publication, Twin Magazine, this group exhibition focuses on the themes of independence and individualism. It places a lens on four stories within creative practise; "photographers, models, people
and the unseen," investigating how each contributes to a modern-day definition of creativity within fashion and image-making. Featured photographers, artists and models include Alek Wek, Chloë Sevigny, Louise Bourgeois, Cass Bird and Boo George, amongst others.
Where: V&A, Cromwell Rd, SW7 2RL
When: From September 21 2019
Tim Walker is arguably one of the most iconic fashion image-makers of our time. His knack for merging high-fashion within a unique, ethereal landscape has ensured his work is instantly-recognizable and while it's often been attempted, can never quite be imitated. This marks the British photographer's third solo show and will focus on his creative process, showcasing his photographs and films alongside some of the weird and wonderful pieces from his larger-than-life sets.
Where: V&A,  Cromwell Rd, SW7 2RL
When: From April 6 2019
Most associated with the swinging '60s movement in London, designer Mary Quant helped shaped the fashion industry as we know it today. This immersive exhibition explores how she revolutionized fashion with her penchant for hot pants and miniskirts, as well as her lasting impact on both the high street and the runway. It will feature over 200 vibrant garments and accessories that explore her work as a designer as well as the landscape of British fashion during that incredibly influential era. Additionally, there will be a number of never-seen-before pieces from Quant's personal archives. This one's a must-see for everyone who wishes they could witness life on King's Road, Chelsea in the 1960s.
Where: Terrace Rooms, South Wing, Somerset House, Strand WC2R 1LA
When: 25 January – 28 April 2019
This unique exhibition celebrates the work of two fashion photographers and Central Saint Martins graduates, Hanna Moon and Joyce Ng who are known for fusing their Asian heritage within a contemporary Western fashion context. As creatives from South Korea and Hong Kong respectively, the overarching theme lies in the idea of feeling "lost in translation," with each photographer producing entirely new works for this occasion, inspired by the history and heritage of the location – Somerset House. Alongside this, "English as a Second Language" also offers a chance to view Moon and Ng's previous work for titles including Dazed, i-D and Modern Matter.
---
Share this article