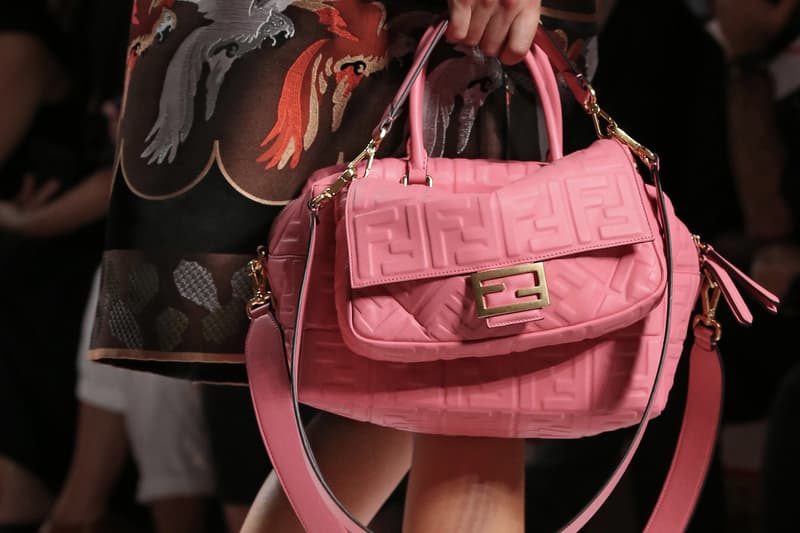 Fashion
Fendi's Baguette Bag Is Finally Making Its Return
Carrie Bradshaw's bag-of-choice is here to stay.
Fendi's Baguette Bag Is Finally Making Its Return
Carrie Bradshaw's bag-of-choice is here to stay.
When you think about iconic bags, is there a particular one that comes to mind? For us, it is Fendi's signature Baguette Bag. If you grew up watching Sex and the City, you'll recognize the eye-catching silhouette as being one of Carrie Bradshaw's go-to bags, and Sarah Jessica Parker even spoke about the significance the Baguette had for the show in a 2012 interview.
It's now 2019, and Fendi has decided to resurrect the statement bag and is re-issuing it in a handful of new colors and designs. Following the huge wave of sought after vintage luxury designs, Fendi joins labels like Dior, bringing back pieces from the archives for the new season. But the Baguette bag has more history than you may know.
Designed in 1997 by Silvia Venturini Fendi, the Baguette broke "the rules of '90s minimalism." The unique bag quickly grew into a cult, must-have accessory for fashion lovers and trendspotters alike and became Fendi's signature piece. The name Baguette stems from the traditional French baguette, which is usually carried under the arm. As Fendi said, the Baguette is "more than a fashion accessory, more than a cult object, the Baguette bag stands out as a timeless symbol of creative sophistication and pure expression of the Roman Maison's limitless craftsmanship."
The Fendi Baguette bag became one of the world's first "it-bags," and was the accessory to own in the late '90s and early 2000s. Now the bag is back, and it is here to stay. For its Spring/Summer 2019 campaign the bag is back, and the luxury fashion house has also tapped some of the biggest names in the industry, including DJ and fashionista Peggy Gou and Japanese model Hikari Mori. The Spring/Summer 2019 campaign centers around the idea of "Baguette Friends Forever," and explores an array of both vintage and new season bags, in the quest for finding the perfect Baguette.
It goes without saying that we can expect to see an array of Fendi Baguette bags at the upcoming Fashion Month, as well as on the arm on all the coolest street style ladies. If you're looking to get your hands on the iconic piece, head over to Fendi's website or try your luck finding a vintage one at sites like Vestiaire Collective.