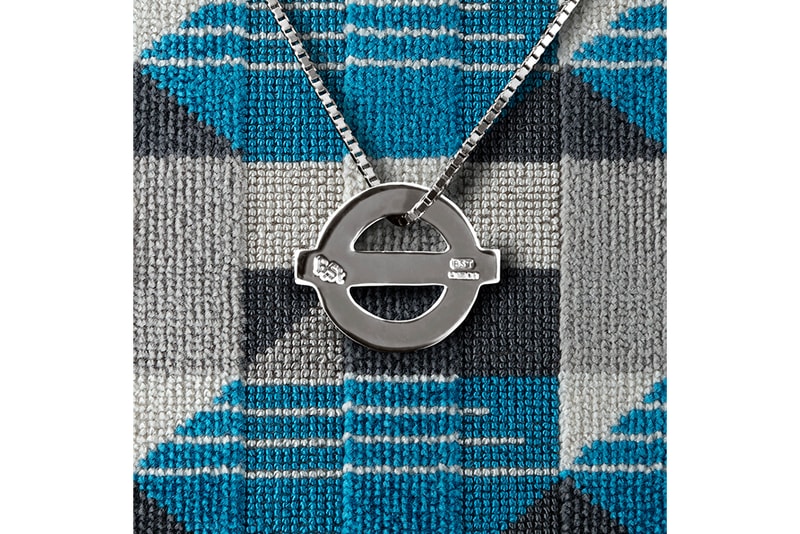 Fashion
Here Are 7 UK-Based Jewelry Brands You Need on Your Radar
Earrings, rings, necklaces and more – straight out of London.
Here Are 7 UK-Based Jewelry Brands You Need on Your Radar
Earrings, rings, necklaces and more – straight out of London.
There's nothing that'll make you feel the way you feel when you've gotten new jewelry. Whether it's the rings you wear every single day, or those special earrings you wear once a year – jewelry has a special place in everyone's heart. Now more than ever, it is important to support local brands and businesses as much as we can, as the effects of the coronavirus is being felt across all industries.
We've taken a look at some of the best jewelry brands that are based in London, ranging from small sister-led brands to labels with locations across the bustling city, and we have rounded up our top seven label's you shouldn't miss. If you've been looking to invest in chic earrings, rings to stack or an eye-catching necklace pendant – this is for you.
Take a look at our list below to see all our favorite jewelry labels based in London.
Maya Maghal
Maya Magal boasts three permanent shops across London, in King's Cross, Marylebone and Islington. As said by the designer, the pieces are designed to "stack, mix and layer every day," and are all made at the brand's workshop and flagship store in Islington. Whether you're looking for dainty rings or everyday statement pieces, Maya Magal is guaranteed to have everything you're looking for.
Amai is a label created by British designer Katie Egan, who uses 100% recycled materials to create her pieces. Inspired by old Balinese crafting techniques, the pieces are all unique and combine old craftsmanship with contemporary design. To bring her jewlery to life, Egan works with a local family-run silversmith business to create her pieces.
Baker St. is a newly founded label that takes inspiration from London's iconic transportation system. The brand has quickly become known for its pendants, inspired by the Baker Street station sign. Each piece is handcrafted, and comes in both gold and silver options with a sleek chain that's perfect for everyday wear.
With jewelry inspired by pattern and texture, Sara Gunn's pieces are all handmade and handcrafted in London. Ranging from dainty rings and earrings, to bold necklaces, the designer is capable of crafting jewelry for all occasions and all styles. Using both silver and gold, as well as precious gems, Gunn has built a unique brand with timeless pieces you won't want to take off.
Maria Tash has an international presence, and has her flagship store in Noho, NYC, but also has two locations in London's luxury Liberty store as well as at Harrods. With a huge presence in the UK market, Maria Tash has managed to become the go-to spot for piercings and fun bling. If you're looking for quality pieces that will last a lifetime, this is the place to go. Not only do you get to take a look at a selection of jewelry which ranges from yellow gold studs to bold diamond hoops, you can also get help to "design" your ear. At Maria Tash, you can get a handful of piercings and get help with placement and designs, all whilst getting the highest quality jewelry. It may cost a fortune, but it's jewelry you'll be keeping for the rest of your life.
London-based Alona Shelemy is the daughter of a jewelry designer, and had always been interested in the art. Drawing inspiration from her middle-eastern and European background, the designer crafts jewelry like necklaces, earrings and rings, and has quickly become a favorite for celebrities and influencers alike. All pieces are handmade in London, and 10-percent of the proceeds of each purchase is also donated to Ocean Conservation charities.
Sister-run label Otiubmerg is described as "luxury that's fun, beautiful and everyday," and it couldn't be more accurate. The brand's pieces are ideal for mixing and matching, and range from quirky alphabet pendants to simple hoops and small stud earrings, allowing you to express yourself to the fullest through your jewelry. Not only are the pieces great, but you'll want to up your jewelry game after taking a scroll through the brands Instagram.
---
Share this article