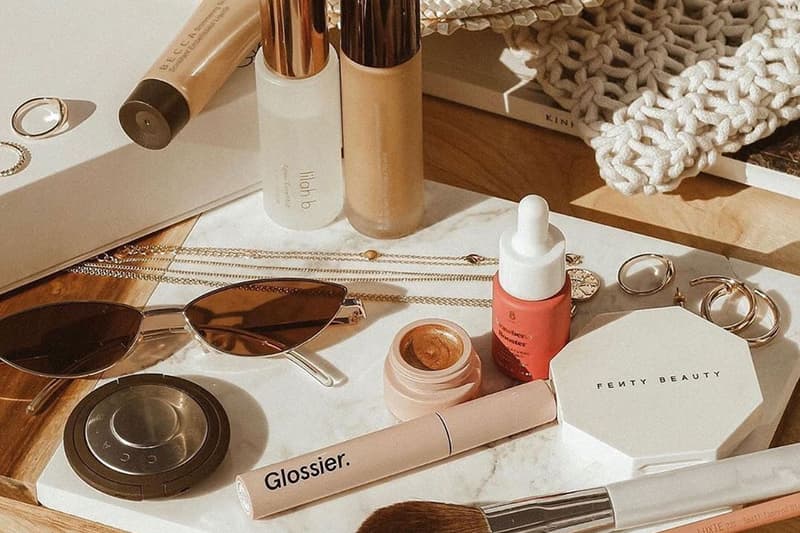 Art & Design
Here Are 8 Ways to Transform Your Vanity Into an Instagram-Friendly Space
A guide to save.
Here Are 8 Ways to Transform Your Vanity Into an Instagram-Friendly Space
A guide to save.
Whether you're a makeup guru or skincare beginner, there's nothing better than having a beautiful vanity to store your favorite beauty products and to take some Instagram-worthy shots. We've rounded up some tips to transform your own into an organized, aesthetic space.
The first and foremost step to decorating a beautiful vanity is choosing the right mirror. Depending on the shape of your desk, the items sitting atop and the general tone of your room, make sure to select a mirror that won't make your vanity look messy or congested, and will allow space for you to put your products. It's also important to organize your items into categories onto trays, organizers or dividers — not only will this get rid of the mess, but it will make life so much easier when you're in a rush.
For a warmer mood, add centerpieces such as a vase filled with flowers or statement pieces like ashtrays adorned with bold graphics. For fall and winter, you can also cozy your vanity up with some candles, incense or diffusers — keep in mind that candle holders can be reused to store items like hair clips and scrunchies.
Scroll down to take a full look at all the ways you can transform your vanity for added beauty inspiration. For more on interior design, check out these home office decor ideas to get you motivated to work.
Mirror, Mirror on the Wall
Add a Touch of Nature
Stay Organized with Trays
Cozy It Up With Candles & Diffusers
Add Statement Items
Remember to Stay Minimal
Don't Forget to Reuse Cups & Candle Holders
Try Color Coordination
---
Share this article