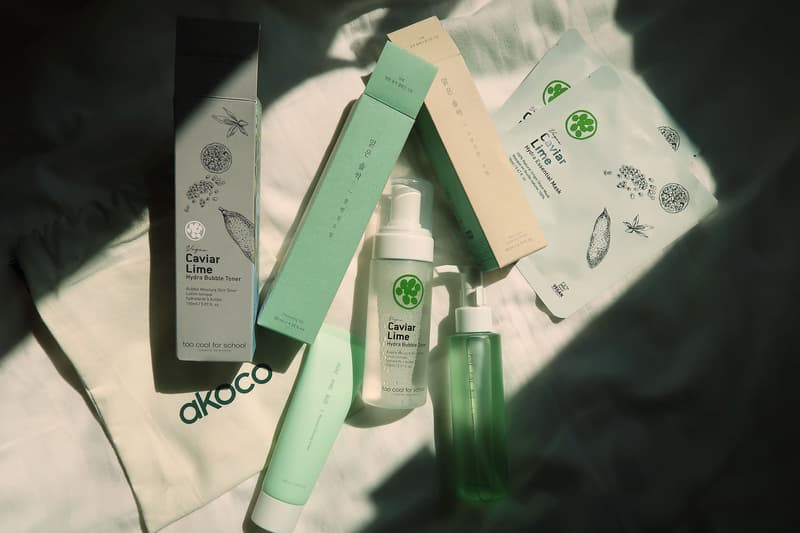 Beauty
This Vegan K-Beauty Skincare Set Is My Go-To For Fall & Winter
Our editor reviews AKOCO's beauty box just in time for World Vegan Month.
This Vegan K-Beauty Skincare Set Is My Go-To For Fall & Winter
Our editor reviews AKOCO's beauty box just in time for World Vegan Month.
Skincare comes before anything in the world of K-beauty, whether you're opting for a natural no-makeup makeup look or getting hyped up for the festive season with products like Fenty Beauty's "TINSEL $HOW" offering. If you're based in the U.S. and on the lookout for platforms to shop Korean beauty, AKOCO is a new online destination you should be looking out for. For our latest skincare review, our editor tried out the e-tailer's vegan K-beauty skincare set just in time for World Vegan Month.
To give a brief background on AKOCO, the website features all types of beauty items divided into categories like skincare and makeup from 3CE, TONYMOLY, innisfree and more, as well as "Klean," which is a curated list of products free of harmful ingredients such as parabens, phthalates, silicone, sulfates and synthetic fragrances. In their latest vegan skincare set, AKOCO brings all the skincare essentials you'll need for fall and winter — the Hydra Bubble Toner and Hydra Essential Mask from Too Cool For School's "Caviar Lime" line and Cleansing Oil and Moisture Calming Cream from A'PIEU's "Pure Pine Bud" line. Scroll down to read why these products should be added to your list for the ultimate skincare routine.
In case you missed it, these are the K-beauty trends you should be looking out for this season.
Too Cool For School's "Caviar Lime" Line
Comprised of all-vegan products only, the "Caviar Lime" line features a toner and face mask, finished off with a natural and refreshing lime scent. The Hydra Bubble Toner is a lightweight toner which absorbs quickly into the skin for hydration and soothing while minimizing irritation. Once I applied the product to my face, first using a cotton round and then with my bare hands, the foamy bubbles started to melt away, creating a rich but non-sticky formula that sank right in. As for the Hydra Essential Mask, which uses hypoallergenic material made of eucalyptus and cotton and nourishes the skin with a brightening and moisturizing essence, added hydration without any of the extra heaviness or tingly itch I would occasionally feel when I use heavier mask products. What I enjoyed about both of these is that rather than leaving a sticky finish, my face felt refreshed and nourished, with the moisturization absorbed deep into the skin.
A'PIEU's "Pure Pine Bud" Line
I've stayed away from oil cleansers for a while because I've found them either to be too heavy or cause irritation to the eyes. When I tried A'PIEU's "Pure Pine Bud" Cleansing Oil, the formula felt more like a melted, gentle balm when massaged into the face. Especially with the dry fall and winter seasons here, not only did the only dissolve any makeup and dirt left on my skin, but it also gave a soothing, moisturizing effect. After rinsing with lukewarm water and double-cleansing with another gentle foam cleanser, I finished off my skincare routine with the "Pure Pine Bud" Moisture Calming Cream, which is great for soothing and hydration. Having dry skin but not a big fan of rich, thick products, I enjoyed the cream's watery texture that absorbed right in to my face and neck for a full, dewy complexion.
Share this article