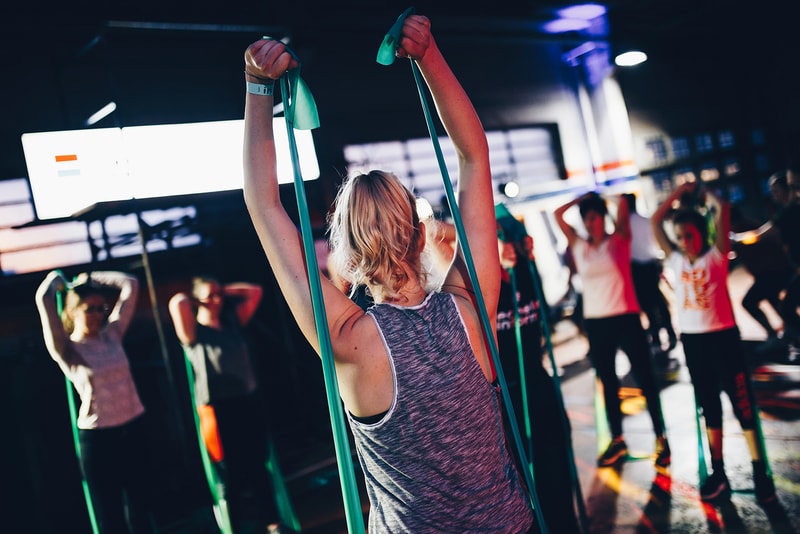 Culture
8 Fun and Unique Exercise Ideas For People Who Hate Working Out
From indoor rock climbing to aerial yoga.
8 Fun and Unique Exercise Ideas For People Who Hate Working Out
From indoor rock climbing to aerial yoga.
Some people can't function throughout the day without working for their daily dose of endorphins, while others can't stand the idea of spending an hour or more sweating at the gym. Thankfully, over the past few years, fitness studios have been offering more innovative and unique workouts for people who need a little bit of a push to stay active.
Trampoline parks have been popular for quite some time now and over the years, some of these family-friendly spaces have introduced a selection of fun activities that allow customers to break a sweat. For those who don't fancy the outdoors so much, indoor rock climbing is the perfect workout for you — you'd get to focus on toning and strengthening your arm and leg muscles. Yoga has been a classic for the longest time and fitness studios have found a way to make the practice more interesting by incorporating paddleboarding and aerial aerobics into their programs.
If you're looking to try out a new routine in the new year, we've rounded up the eight best gym alternative workouts below.
While you're here, check out our list of the best YouTube channels to follow for home workout sessions.
Sky Zone – Trampoline Park
Location: 33 Lecount Pl, New Rochelle, NY 10801, United States and other locations.
Swerve Fitness – Spin Class
Location: 21 W 46th St, New York, NY 10036, United States
AQUA STUDIO – AquaCycling
Location: 78 Franklin St, New York, NY 10013, United States
SKATEROBICS Fitness
Location: 1251 Prospect Pl, Brooklyn, NY 11213, United States
Rockreation – Indoor Rock Climbing
Location: 1300 Logan Ave, Costa Mesa, CA 92626, United States
D&A Flying Yoga – Aerial Yoga
Location: 3275 Wilshire Blvd #205, Los Angeles, CA 90010, United States
BeSpun – Pole Dancing
Location: 7561 Sunset Blvd, Los Angeles, CA 90046, United States
SUP Yoga Center – Paddleboard Yoga
Location: 530 Lindsey Ln, St. Augustine, FL 32086, United States
---
Share this article