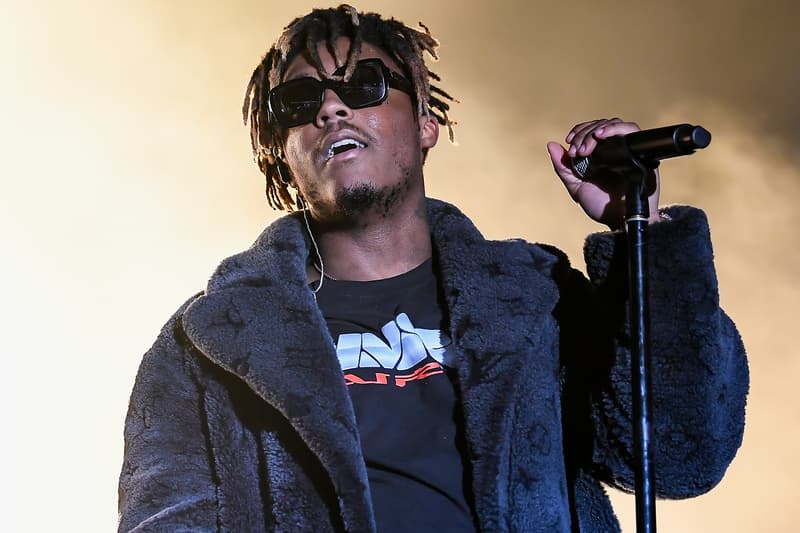 Music
UPDATE: Authorities Find Drugs and Weapons on Juice WRLD's Plane
His cause of death remains unknown.
UPDATE: Authorities Find Drugs and Weapons on Juice WRLD's Plane
His cause of death remains unknown.
UPDATE (December 11, 2019): Following the sudden death of rapper Juice WRLD, born Jared Anthony Higgins, the New York Times reports that authorities found drugs and firearms on the plane the rapper traveled on before suffering a fatal seizure.
According to Chicago police, the plane was carrying approximately 70 pounds of marijuana, six bottles of codeine cough syrup, two nine-millimeter pistols and a .40-caliber pistol when it landed at Midway Airport in Chicago. Metal-piercing bullets and a high-capacity ammunition magazine were also discovered on the aircraft.
Though two of the rapper's security guards were charged misdemeanors for illegal possession of guns and ammunition, no drug charges have been filed. In addition, Higgins' cause of death remains unknown. The Cook County Medical Examiner's Office said additional studies, including toxicology and neuropathology reports, must be administered before drawing any conclusions.
---
ORIGINAL STORY (December 8, 2019): Chicago rapper Juice WRLD was found dead at Chicago's Midway International Airport on December 8. According to TMZ, the artist just turned 21 on December 2 and suffered from a seizure while walking through the airport after his flight from California.
A Chicago Police Department representative reported that authorities are currently investigating the cause of his death. Reports state that Juice WRLD, whose real name is Jarad Anthony Higgins, was allegedly "bleeding from the mouth" and was transported to the hospital where he was pronounced dead at 3:14 a.m. CST.
Stay tuned while we wait for more details to surface. Our condolences go out to everyone affected by the death.
Share this article