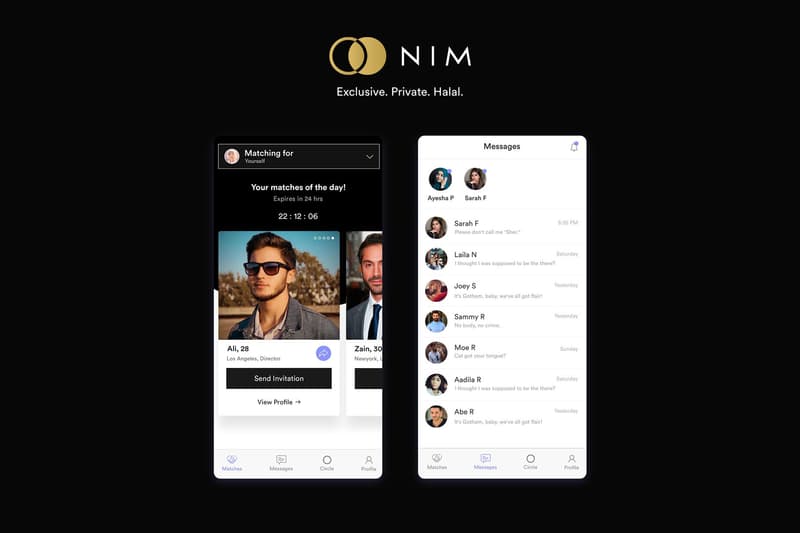 Sex & Dating
NIM, the First Members-Only Dating App for Muslims, Banks on Commitment
We spoke to founder Snaullah Niazi​ about his new app.
NIM, the First Members-Only Dating App for Muslims, Banks on Commitment
We spoke to founder Snaullah Niazi​ about his new app.
As the online dating market —  and its perpetuation of the chat-meets-ghost cycle — reaches a saturation point, NIM ventures into uncharted territory as the first-ever exclusive, members-only app catered to the single Muslim community. Traditional dating apps such as Tinder pose myriad challenges for observers of a faith that stipulates various rules and restrictions including limited physical contact before marriage and an emphasis on parental approval of a partner. Though it's not difficult to stand apart from Tinder and its free-for-all approach, NIM goes much further than even pre-existing Muslim dating apps, such as the similarly named Minder, by leaving no proverbial stone unturned — Sharia-compliant, or Halal, features allow users' friends and family to discuss potential matches, suggest prospects and even chaperone a chat. NIM's application committee hand-selects a user base of individuals who display some indicators of commitment, be it a side project or a line of study.
"We don't go by specifics on financial status or job title," said NIM Founder Snaullah Niazi​, whose past tech initiatives include Wieldata Group and virtual learning platform Stud-E-Buddies. Despite a vague explanation of NIM's acceptance process posted to the app's website — perhaps emulating the modus-operandi of fellow members-only dating app Raya — Niazi is happy to elaborate on the approach to accepting members. Prospective singles submit basic information on age and gender, at least one social media account (Instagram, Facebook or LinkedIn) and then undergo a Google search to determine additional information. "Overall, we're looking for an individual who is committed — who has been committed to something in the past, who has done something more than just [his or her] nine to five job." Departing from other so-called "exclusive" dating apps, NIM readily accepts student members, as pursuing an education counts as commitment to Niazi. "It's not just career-based, it's also about…pursuing more than your average joe," he explained.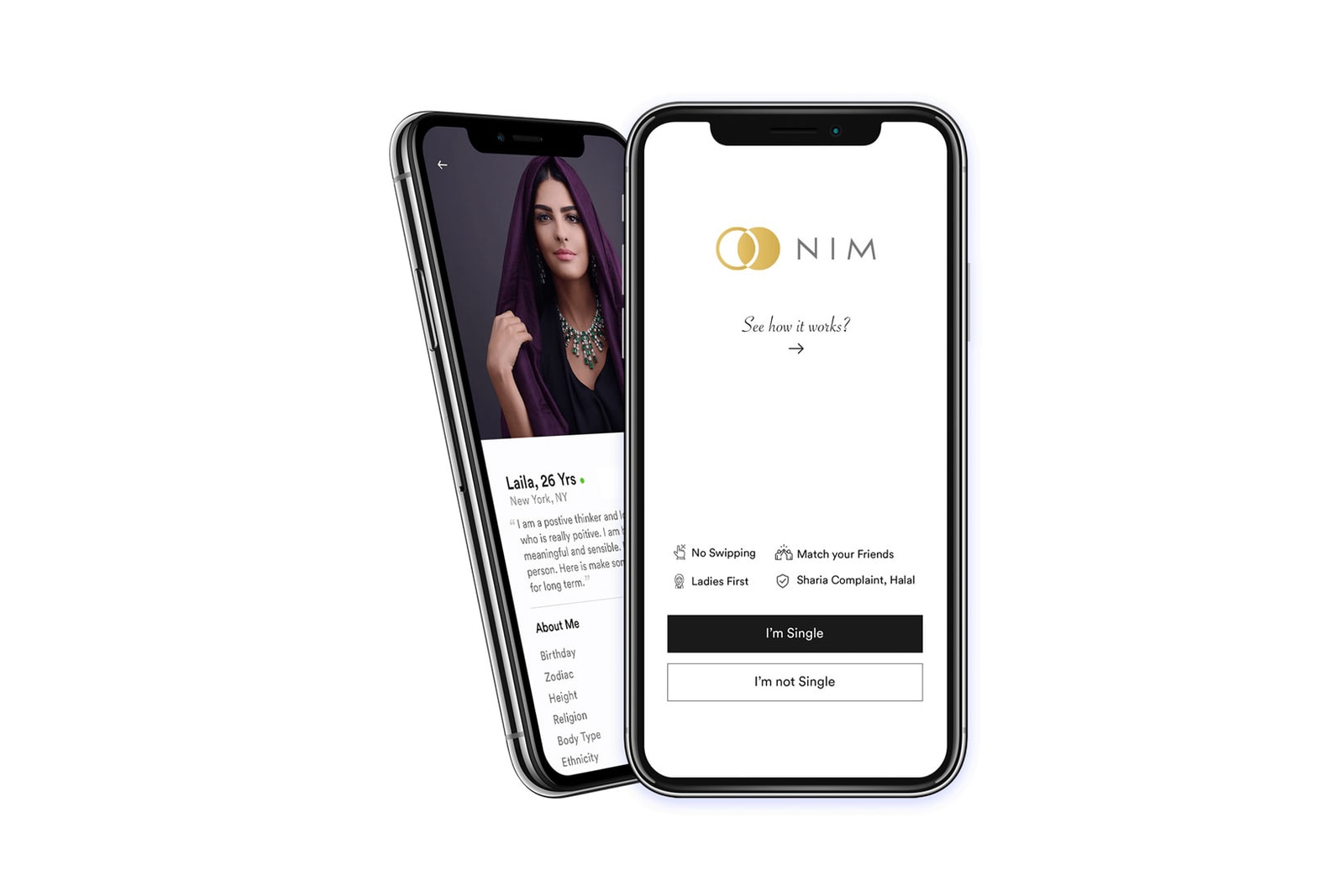 NIM, which stands for "half" in Farsi, was born out of Niazi's personal frustrations with dating, as well as those voiced by his fellow Muslim friends and family. "It's always been a topic brought up multiple times at gatherings," he said. "Friends and family members who have been on dating apps expressed frustration with hours of pointless of swiping, hours not finding the right individual — not even looks-wise, but more so their standards not being met," he explained.
Niazi hopes to solve the expectations-reality gap with a series of features facilitating "Halal dating," such as the aforementioned option to include friends and family in the match process. A member can invite trusted friends and family, single or non-single, to a limited version of NIM. Once they accept the invite, they can chaperone a view-only version of the member's chat, see a member's matches, suggest matches and then discuss those matches in a group chat. Vetting a potential parter through community is an integral part of traditional Muslim dating, which often sees family members or fellow Mosque members handpick prospects.
Additionally, NIM caters to its female users by requiring them to start a conversation first. "That gives them the upper hand," Niazi said. "It's the empowerment and control that they deserve in a relationship or the start of something serious." Similar to Bumble, the choice weeds out unsolicited messages that can often verge into inappropriate territory.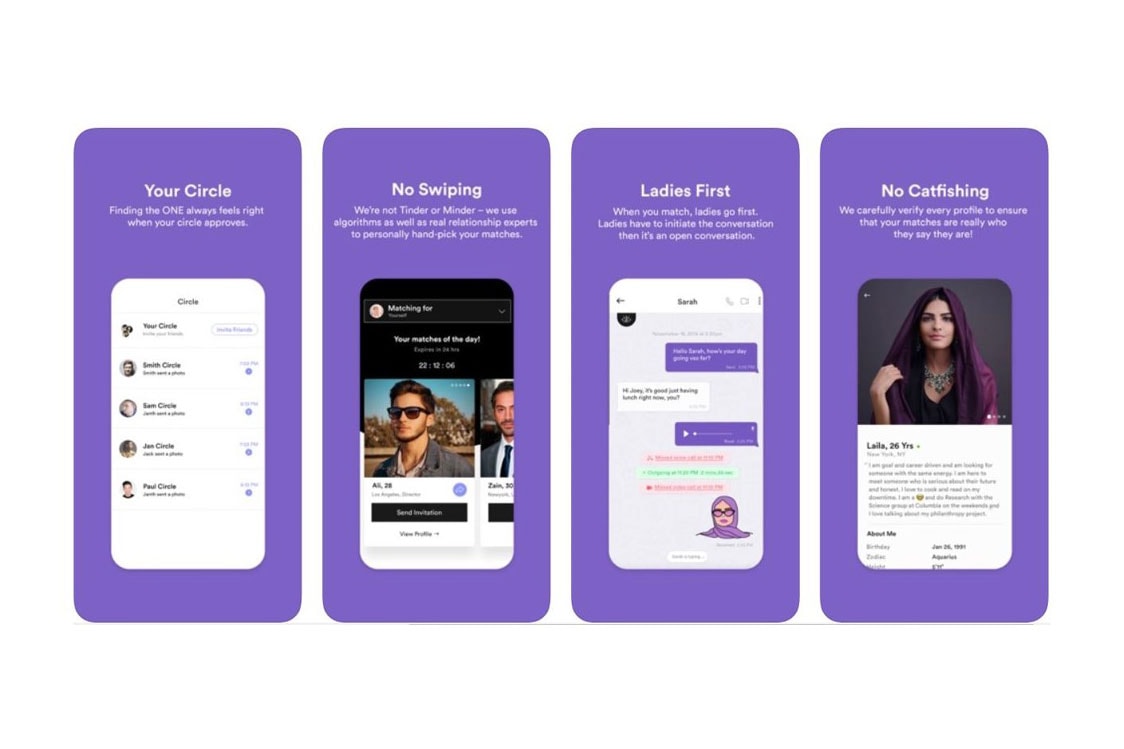 Though NIM launched less than 24 hours ago in an impressive roster of locations (U.S., UK, Canada, France, Quatar, Saudi, Dubai, Turkey, Singapore and Malaysia), Niazi already has big plans in store for the future. In-person events for NIM members are on the horizon — "word of mouth and members who recommend or invite others will be key to growth," he explained — as well as a professional networking platform built into the app.  Notably, NIM is open to members of all religions. Though the app's faith-specific features cater only to Muslim users, Niazi specifies that, if interest emerges, "we are more than happy to follow up and provide for them as well."
When asked about Raya, a seeming competitor (and perhaps the inspiration for NIM's logo), Niazi demurs. "We're obviously not going to compete with Raya; we're totally different markets," he said. However, he admitted that several design members expressed interest in some of Raya's processes: "We've adapted a few, and there's no shame about that…you can consider us a Raya, for the Muslim market," he said in a final remark on the subject.
NIM is available now on the Apple Store in select countries. Once accepted, members pay $9.99 USD a month or $34.99 USD every six months. NIM's first 100 accepted members will receive their first month free.
---
Share this article