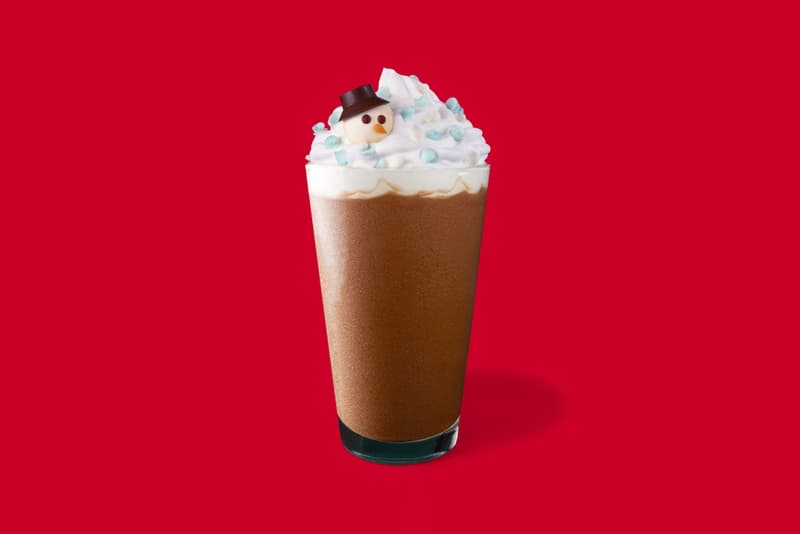 Food
These Are the 8 Best Starbucks Holiday Drinks Around the World
Featuring beverages from Hong Kong, Japan and Mexico.
These Are the 8 Best Starbucks Holiday Drinks Around the World
Featuring beverages from Hong Kong, Japan and Mexico.
Known for its festive-themed drinks, Starbucks has released a number of innovative, unique flavors for this holiday season. Different countries feature exclusive creations and we've rounded up the best ones from around the world.
Hong Kong's Instagram-worthy Snowman Dark Mocha features a cute candy snowman placed on top of the whipped cream, finished with snowflake toppings. If you're a big mocha fan, don't forget to try the Wishing Star Dark Mocha, exclusive to Asia, that features a swirl of green tea whipped cream along with wishing star-shaped crisps. Japan has some of the most inventive flavors out there, and this Christmas, customers can indulge in the Santa Boots Chocolate Frappuccino, the Nutty White Chocolate Frappuccino and Nutty White Mocha, and the Merry Strawberry Cake.
On the other side of the world, Europe gets a new Toasted Marshmallow Hot Chocolate made with mocha sauce combined with marshmallow syrup, topped with marshmallow flavored whipped cream and finished with a caramelized sugar topping. Ponche Navideño, also known as Christmas punch, is now available at the coffeehouse chain's branch in Mexico. The beverage is made with warm hibiscus tea flavored with apple, guava, cinnamon and brown sugar. As for Puerto Rico's Coquito Crème Frappuccino, the cold drink consists of coconut syrup, white chocolate sauce, nutmeg and cinnamon; topped with whipped cream and spices.
Take a look at all our top picks in the images below and let us know which ones you've tried. While you're here, be sure to check out the world's largest Starbucks Reserve Roastery in Chicago.
Hong Kong – Snowman Dark Mocha
Japan – Santa Boots Chocolate Frappuccino
Asia – Wishing Star Dark Mocha
Japan – Nutty White Chocolate Frappuccino and Nutty White Mocha
Japan – Merry Strawberry Cake
Europe – Toasted Marshmallow Hot Chocolate
Mexico – Ponche Navideño
Puerto Rico – Coquito Crème Frappuccino
Share this article