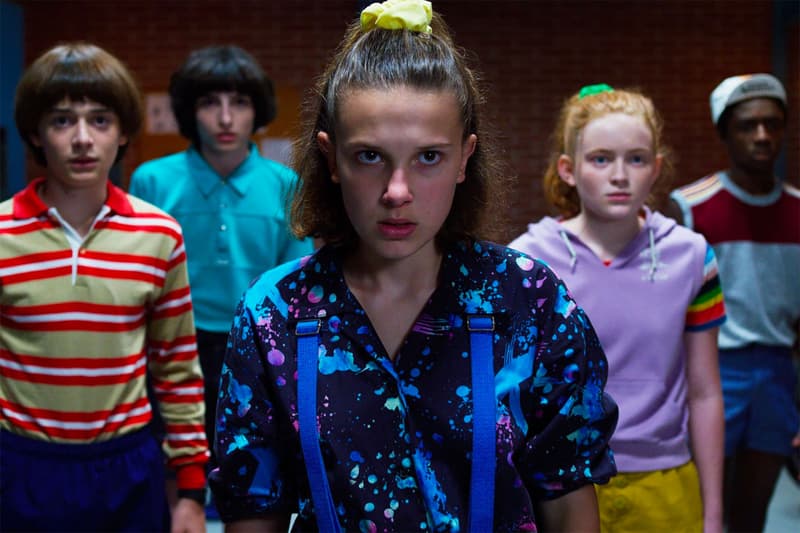 Film & TV
Here's How Much Money Your Favorite TV Stars Make Per Episode, Including the Cast of 'Stranger Things'
From Millie Bobby Brown to Cardi B to Ellen DeGeneres.
Here's How Much Money Your Favorite TV Stars Make Per Episode, Including the Cast of 'Stranger Things'
From Millie Bobby Brown to Cardi B to Ellen DeGeneres.
According to a new report by Variety, today's most popular TV actors and hosts, including Millie Bobby Brown, Ellen DeGeneres and Cardi B bank up to $25 million USD per episode.
Despite the popularity of Netflix hit Stranger Things, the show's cast lands on the lower end of the salary spectrum in comparison to, say, DeGeneres, who lands anywhere from $20 to $25 million USD per comedy special. That being said, the child stars certainly aren't going broke — Millie Bobby Brown rakes in $350,000 USD per episode, while co-stars Finn Wolfhard, Natalia Dyer and Charlie Heaton make $250,000 USD.
Rhythm & Flow co-hosts Cardi B and Chance the Rapper receive $500,000 USD for each episode of the unscripted show. Harrison Ford of The Staircase and Kerry Washington of Hulu's Little Fires Everywhere are among the report's highest paid actors — the two make $1.2 million and 1.1 million USD per episode, respectively. Reese Witherspoon and Nicole Kidman, who starred in Big Little Lies together, earn $1.1 and $1 million USD for appearances on Little Fires Everywhere and Nine Perfect Strangers respectively.
See a list of of your favorite TV celebrities and their respective salaries below. For the full report, head to Variety's website.
How Much Celebrities Make Per Episode (in USD)

Ellen DeGeneres (Stand-up comedy special, Netflix): $20 million to $25 million
Steve Carell (Space Force, Netflix): $1 million
Chris Evans (Defending Jacob, Apple TV): $750,000
Patrick Stewart (Picard, CBS All Access): $750,000
Bryan Cranston (Your Honor, Showtime): $700,000
Jason Momoa (See, Apple TV): $600,000
Ansel Elgort (Tokyo Vice, HBO Max): $500,000
Cardi B (Rhythm & Flow, Netflix): $500,000
Chance the Rapper (Rhythm & Flow, Netflix): $500,00
Paul Rudd (Living With Yourself, Netflix): $450,000
David Harbour (Stranger Things, Netflix): $350,000
Millie Bobby Brown (Stranger Things, Netflix): $350,000
Orlando Bloom (Carnival Row, Amazon): $350,000
Winona Ryder (Stranger Things, Netflix): $350,000
Christina Applegate (Dead to Me, Netflix): $325,000
John Malkovich (Space Force, Netflix): $300,000
Caleb McLaughlin (Stranger Things, Netflix): $250,000
Charlie Heaton (Stranger Things, Netflix): $250,000
Finn Wolfhard (Stranger Things, Netflix): $250,000
Gaten Matarazzo (Stranger Things, Netflix): $250,000
Natalia Dyer (Stranger Things, Netflix): $250,000
Noah Schnapp (Stranger Things, Netflix): $250,000
Sadie Sink (Stranger Things, Netflix): $150,000
Ruby Rose (Batwoman, The CW): $60,000 to $75,000
Share this article