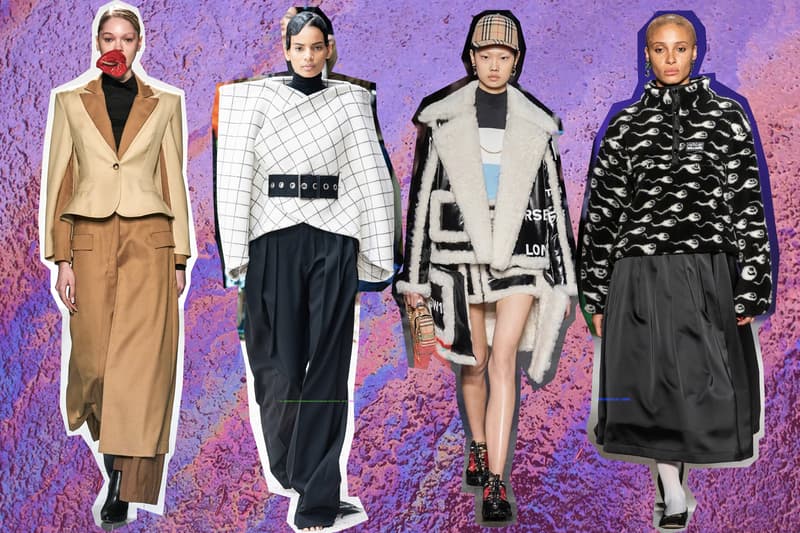 Fashion
All the Best Shows at London Fashion Week FW19
Burberry, Ashley Williams, J.W Anderson and more.
All the Best Shows at London Fashion Week FW19
Burberry, Ashley Williams, J.W Anderson and more.
London Fashion Week is in full swing. We've already seen the city's amazing street style, as well as dreamy looks at Ryan LO, Ji Won Choi's latest collaboration with adidas Originals and Riccardo Tisci's sophomore collection for Burberry, and now we're taking a look at all the best shows from the week.
Featuring designers like Ashley Williams, Marta Jakubowski and J.W Anderson, we've rounded up all the must-see shows from London Fashion Week Fall/Winter 2019. Take a look at our roundup below, and don't miss all our coverage from LFW here.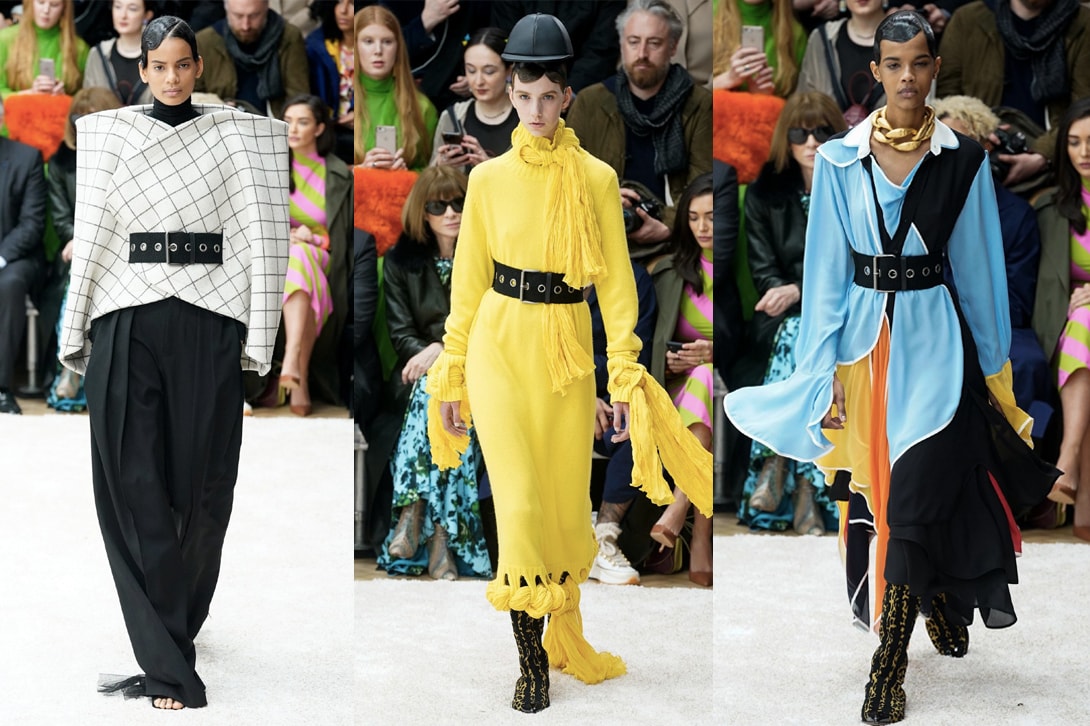 J.W Anderson brought the audience into a room with a beige carpet in the middle. A simple set in true J.W Anderson fashion emphasized the designer's Fall/Winter collection, which featured a range of flowy dresses, tailored trousers, heavy knits and contrasting two-piece sets. Models sported small versions of an equestrian helmet in both black and brown, elevating the looks and creating an eye-catching element. The collection presented shades of fuchsia, bright yellow and blue, which stood out from the otherwise earthy color palette.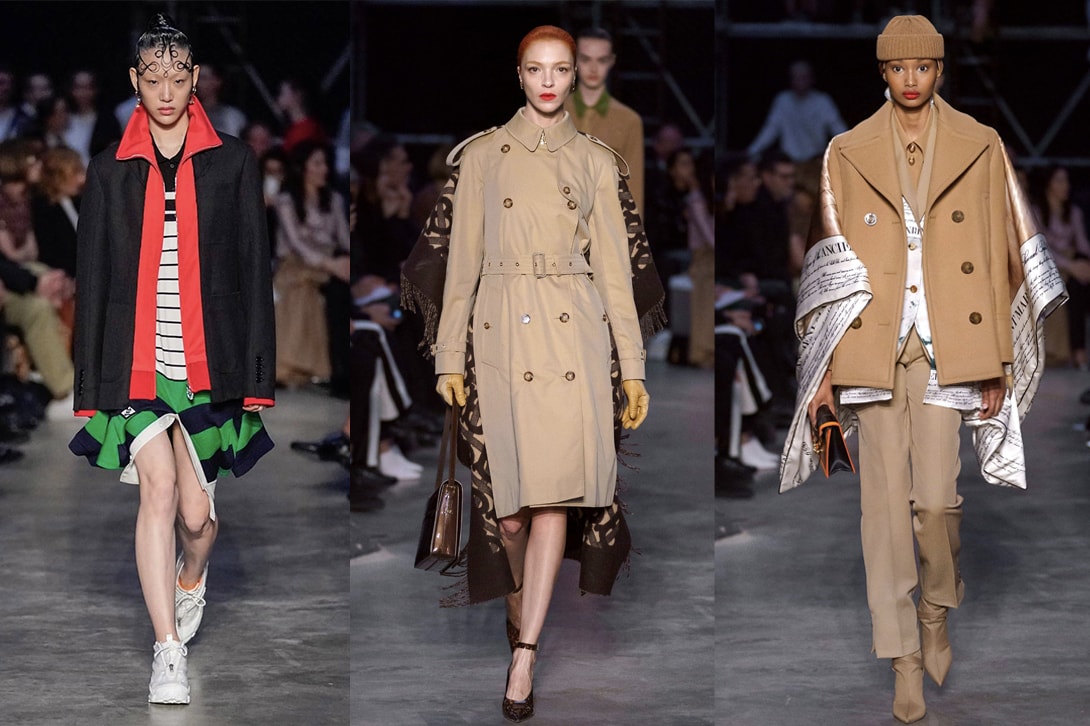 For his sophomore collection for Burberry, Riccardo Tisci took inspiration from British culture. Staging the show in two separate rooms, guests were exposed to two completely different sets which emphasized the theme of "Tempest" to its fullest. With 107 looks, Tisci divided it into four themes which started off with streetwear-heavy looks and drifted into tailored, "business ready" looks and coats.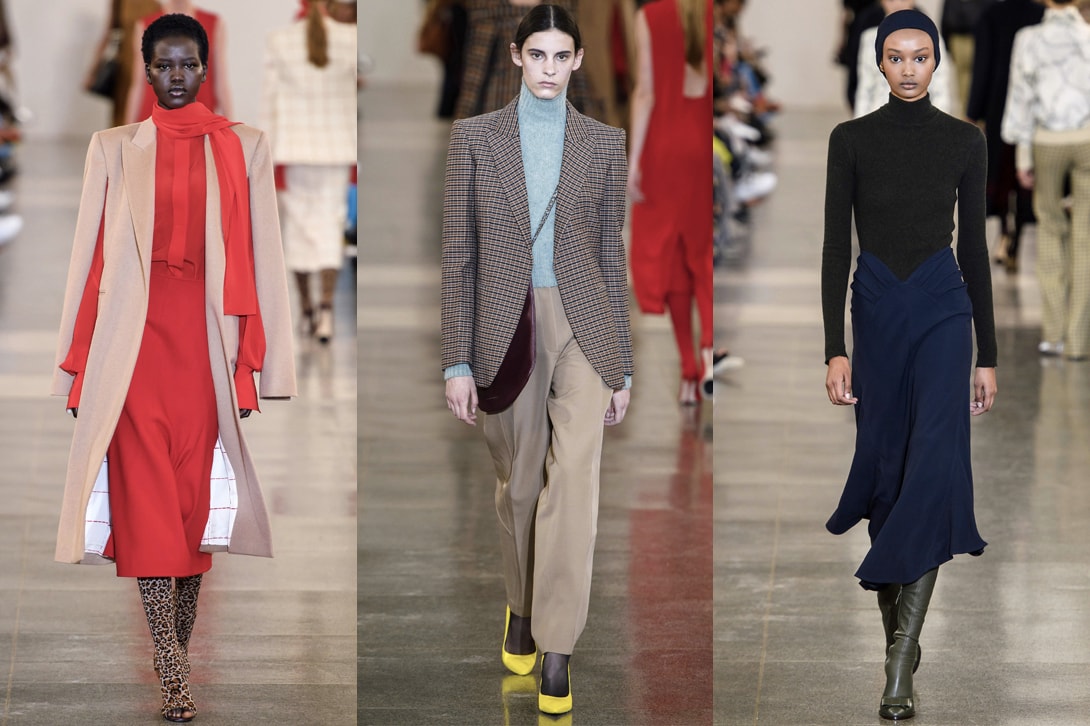 As always, tailoring was in focus at Victoria Beckham. The designer live-streamed the show at London's Piccadilly Lights, and the collection followed tones of beige, black, red, yellow and blues. The designer also decided to put a heavy emphasis on colorblocking, debuting eccentric two-piece sets for the modern business woman and fashion lover.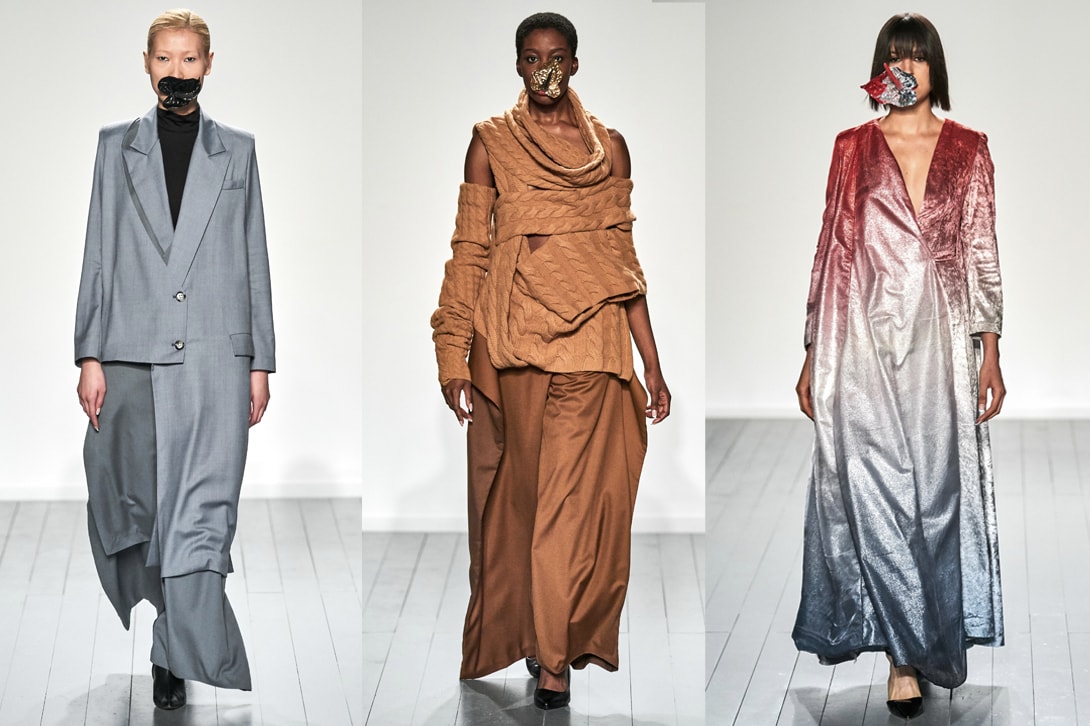 When it comes to sleek suits and coats, Marta Jakubowski is one to watch. For her collection, the designer sent a selection of minimal looks down the runway, all featuring modern and contemporary design elements like asymmetrical tailoring and cut-outs. Models also carried flowers in their mouths which were painted to match the outfits, proving that Jakubowski has an eye for detail.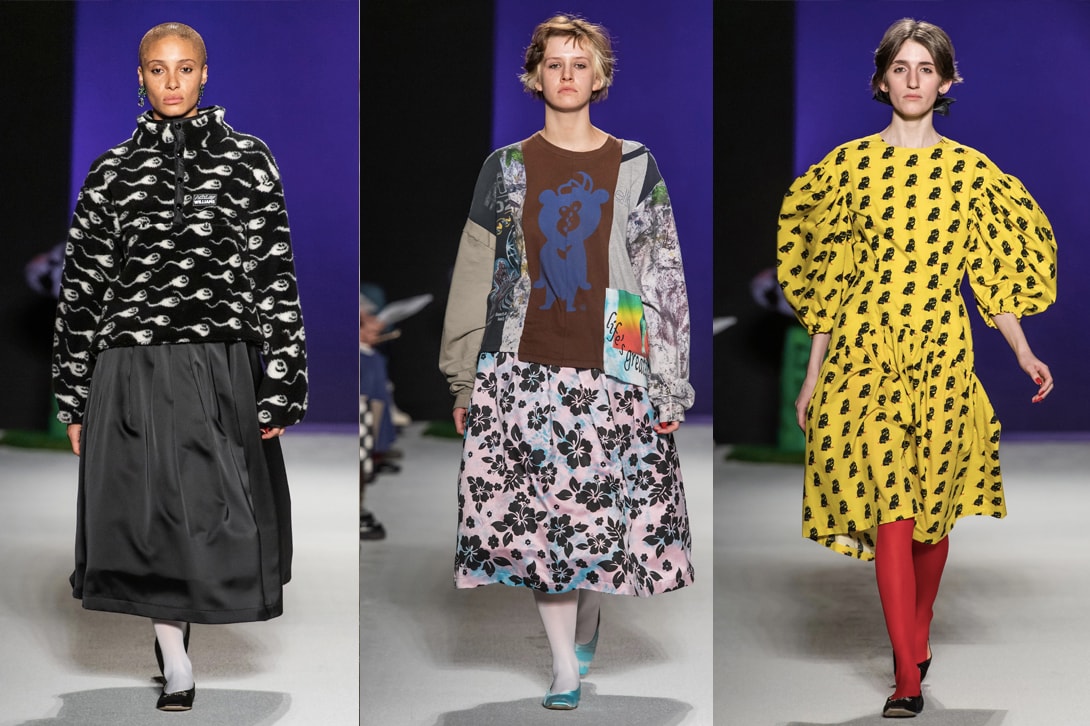 Ashley Williams sent a bold and vibrant collection down the runway. With everything from sperm prints to bright red stockings, the designer proved she's one to create new trends. Elevated feminine silhouettes were in focus, with large, poofy dresses and skirts front-and-center.
Share this article