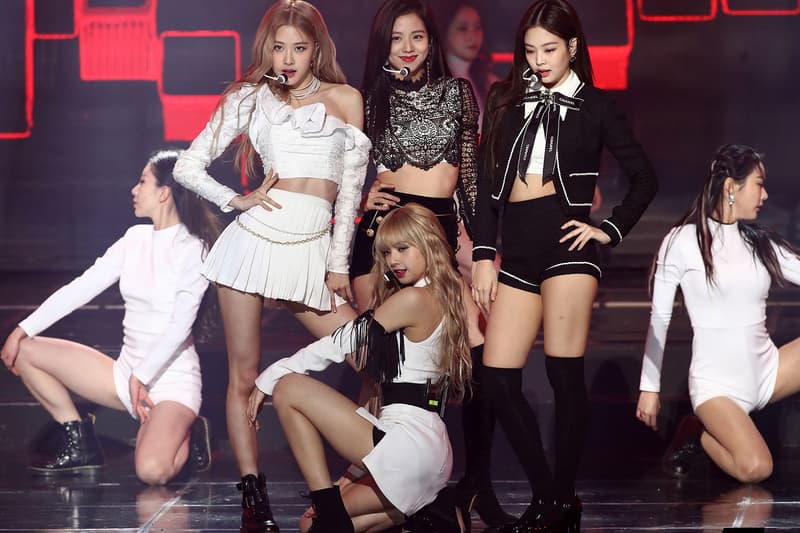 Culture
Jisoo & Rosé Just Teased BLACKPINK's New Album on Instagram
We're getting closer to the release date.
Jisoo & Rosé Just Teased BLACKPINK's New Album on Instagram
We're getting closer to the release date.
UPDATE: As predicted, videos of Jisoo and Rosé of BLACKPINK promoting the new album Kill This Love have been revealed on social media. They were shared by fellow band member Jennie on her Instagram feed and feature a similar aesthetic to the previous videos – take a look below.
---
UPDATE: Following the earlier reveal of the tracklist, two of BLACKPINK's members have take to Instagram to tease their upcoming album, Kill This Love. Jennie and Lisa shared dramatic videos, featuring each of them against a red fabric backdrop and cutting between color and black and white frames. The videos then end with the album's release date; it's safe to assume we're likely to see similar videos from the remaining members of the K-pop girlband, Jisoo and Rosé, too. Take a look at the initial trailers below and scroll further for the full tracklist.
---
UPDATE: After sending K-pop fans into a frenzy last week with the announcement that their highly anticipated second album would be dropping this month, BLACKPINK's Jennie now takes to Instagram to share the tracklist for the forthcoming record. The mini-album is slated to included five tracks, which includes the breakout banger hit "DDU-DU DDU-DU" that was released last summer in June. You can check out the full track list in the official announcement below, which also provides a sneak peek at the edgy styling direction for the new release.
---
K-pop fans everywhere will be pleased to hear the news that BLACKPINK has finally announced the release of its second album, Kill This Love. Sharing the news on Instagram, the South Korean girlband revealed the sophomore release will be arriving in April, just four months after its debut Japanese album dropped.
Kill This Love is set to be a mini album, although there's yet no word on how many tracks it will include. The release will come ahead of BLACKPINK's landmark performance at this years Coachella festival, and the band's subsequent North American tour. The initial announcement on social media platforms boasts an image of band member Lisa against a red backdrop with the release date information, leading us to believe there will be follow-up posts over the coming weeks featuring Jennie, Rosé and Jisoo too.
You can expect Kill This Love to land on most major streaming platforms from April 5. In the meantime, why not revisit BLACKPINK's U.S. television debut on The Late Show With Stephen Colbert?
Share this article