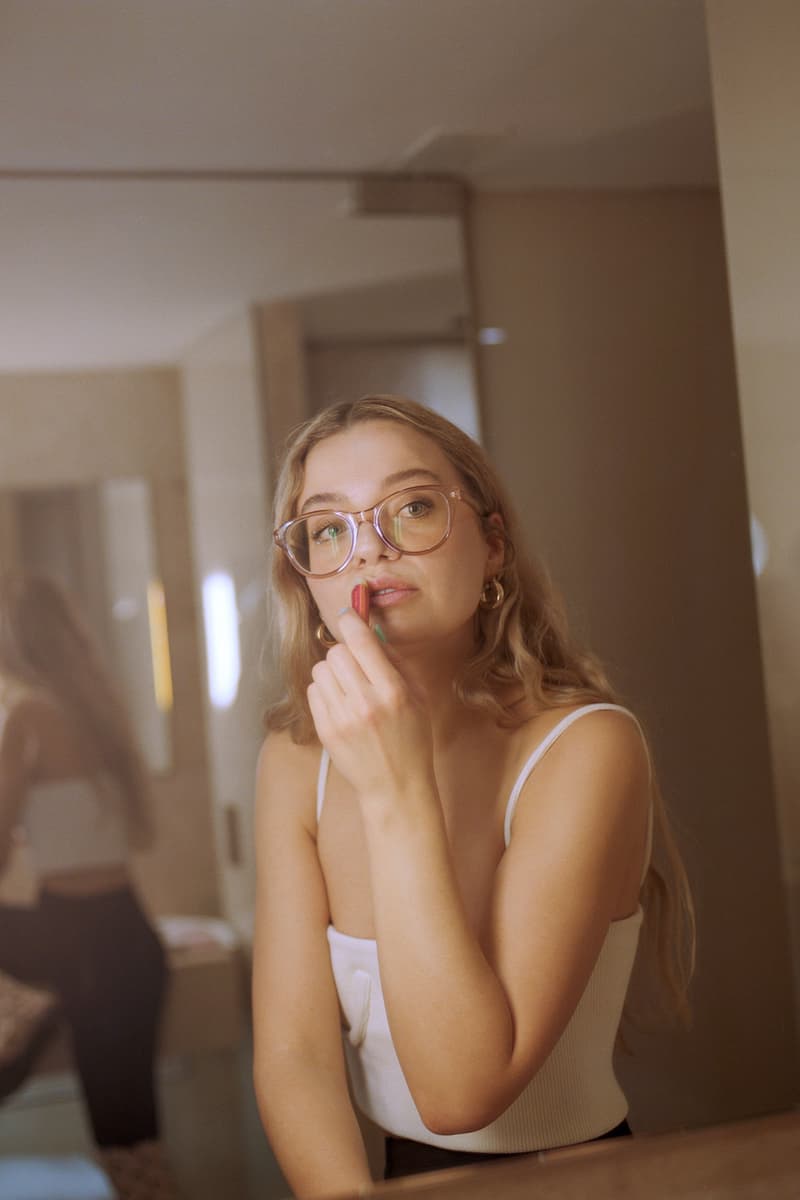 1 of 2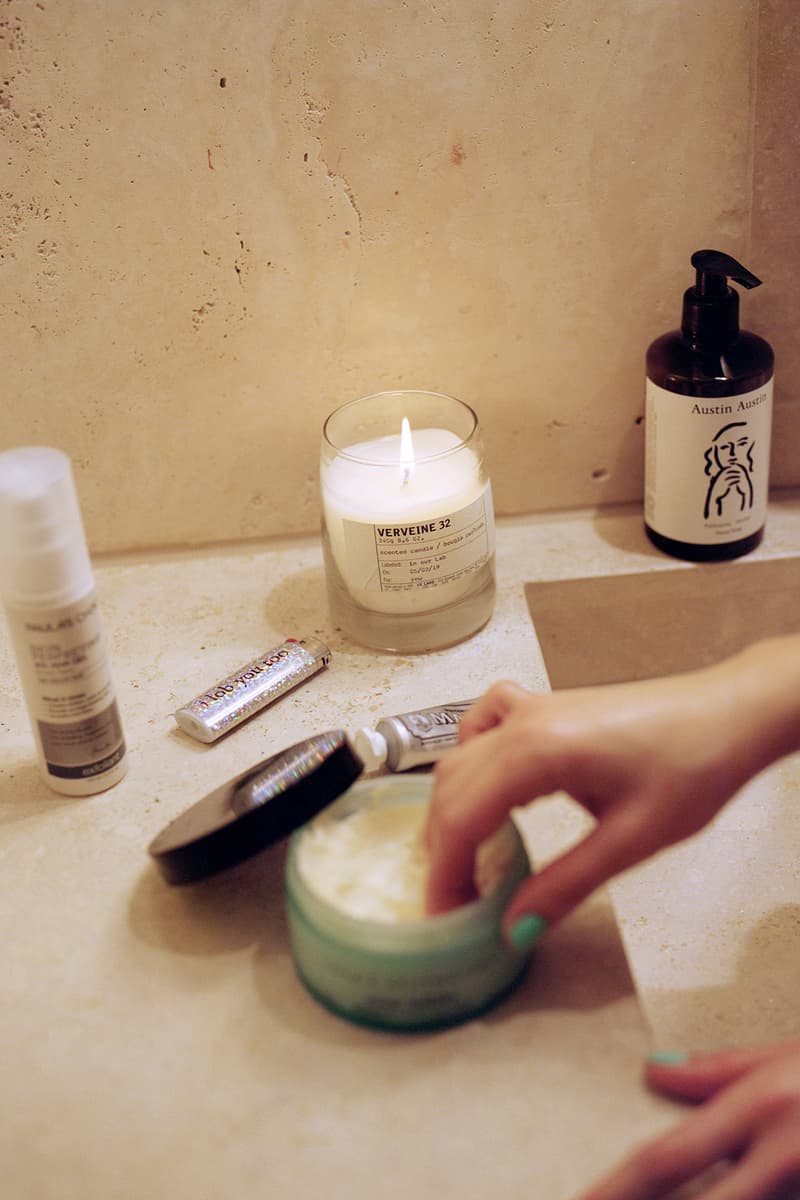 2 of 2
Beauty
Stephanie Broek Shows Us Her Vegan & Cruelty-Free Beauty Essentials
The street style maven shares with us her go-to products for her sensitive skin type.
Stephanie Broek Shows Us Her Vegan & Cruelty-Free Beauty Essentials
The street style maven shares with us her go-to products for her sensitive skin type.
Beauty can be interpreted in so many different ways, and for Stephanie Broek, it entails making sustainable choices and embracing your own imperfections. At the Conservatorium Hotel in her hometown Amsterdam, the Netherlands, we caught up with the fashion editor-turned-digital content creator to learn about her vegan and cruelty-free skincare favorites, her no-fuss makeup routine, as well as how she's realized since a young age that flaws are what make us unique and beautiful in our own ways.
Continue reading to see Broek's beauty essentials, and while you are here, check out some of her favorite places in Amsterdam in our city guide.
Stephanie Broek's Beauty Essentials
Fragrance
"My boyfriend and I share almost all our perfumes. We have similar taste when it comes to fragrances. I'm glad that he is not into overly masculine scents. We both like fresh and light scents."
Abel Odor Golden Neroli: At the moment I'm using Golden Neroli by Abel Odor, a citrus floral scent.
Raaw by Trice Blackened Santal: I just ran out of the Blackened Santal by Raaw by Trice, a deeper fragrance with sandalwood and cedar wood – perfect for winter.
Skincare
"I started using Paula's Choice after a colleague (a beauty editor at the magazine I used to work for as a fashion features editor) recommended the brand to me. She tested countless of skincare products for her job but always kept coming back to Paula's Choice. After I found out that it's cruelty-free and that a lot of its products are vegan, I decided to give it a try.
To be honest, at that point I didn't believe in skincare anymore. Whatever I tried, it only seemed to make my skin worse. Surprisingly, my skin didn't break out when I first applied some testers on my face. A few days later I actually felt like it did some good. After two months, my skin was looking so much better. To this day, 90-percent of the products I use for my skin is still Paula's Choice.
What also helped are reducing work-related stress and taking the Skin, Nails & Hair supplements by Solgar [that contain] calcium, zinc and magnesium."
Paula's Choice Resist Perfectly Balanced Foaming Cleanser: I use this cleanser in the morning in the shower and twice in the evening. I read a lot about double cleansing, but I couldn't find another cleanser that works as good as this one. It's mild but it does its job, so it's perfect for my sensitive skin.
Paula's Choice Earth Sourced Purely Natural Refreshing Toner: I use this toner in the morning and evening after cleansing. I gently dab my face dry, another thing I learned from my colleague. The skin on your face is delicate so be gentle with it.
Paula's Choice Hyaluronic Acid Booster: This product is liquid gold. It's quite expensive but worth it. The serum locks in moisture and makes my skin look smoother and firmer.
Paula's Choice Skin Perfecting 8% AHA Gel Exfoliant: I used to scrub my face without realizing I was damaging my skin. This exfoliant changed everything for me. I apply a small pump on my skin every evening after cleansing and toning my skin. The first few weeks it burned, but as my skin started to improve, that sting-y feeling became less and less [apparent]. I genuinely see my fine lines disappear after using this product and my pores look smaller. My boyfriend, sister and some friends started using it as well after seeing the result.
Paula's Choice Anti-Aging Skin Restoring Day Cream: Again, a very mild but hydrating product that is perfect for sensitive skin.
Paula's Choice Anti-Aging Barrier Repair Night Cream: I turned 30 in February so I need anti-aging products now. I truly believe that my current skincare routine slows down the aging process.
Haircare
Kevin Murphy Blonde Angel: I'm also very loyal when it comes to haircare. I've been using the Kevin Murphy Blonde Angel shampoo and conditioner for six or seven years now. It helps me maintain this ashy blonde colour I love in-between highlight treatments at my hairdresser. The conditioner works almost like a mask and makes my hair soft and moisturized, which is quite rare for products for blonde hair — they usually dry your hair out.
SACHAJUAN Protective Hair Perfume: I wash my hair as seldom a possible, every five or seven days. I used to wash my hair every day but my hairdresser convinced me that it's much better for your hair to wash it less. I took me a few months to go from washing it every day to washing it once a week. You have to train your hair to get used to it. You'll notice it will look less greasy after a while. On days when I don't wash my hair, I spray a little bit of SACHAJUAN hair perfume on my manes to keep them fresh.
Source Essentielle Serum & Davines Oi Oil: After washing, I comb my hair when it's still wet. When it's untangled and straight, I use a tiny bit of Source Essentielle serum or the Davines Oi Oil. Then I put my hair in a low ponytail and let it air-dry. By doing so, the top stays "straight" and the bottom gets wavy since I have naturally curly hair.
Makeup
"I have only one makeup look that I do every single day – even when I have an event or party [to attend], because I'm really bad at makeup. I still wonder whether I'm doing it right.
I use a Charlotte Tilbury concealer under my eyes, a Charlotte Tilbury brown glittery eyeshadow, a HEMA (Dutch drugstore brand) mascara and a white eye pencil for my waterline, Anastasia Beverly Hills' transparant eyebrow gloss and the Glossier Cloud Paint blush in 'Puff.' It takes me 10 minutes, or five when I'm running late."
You are a sustainable shopper when it comes to fashion. Are you also concerned with sustainability and environmental impact when choosing makeup and skincare products for yourself?
Definitely. I only buy and use (and promote) vegan, cruelty-free products. I try to stay away from synthetic chemicals and prefer natural ingredients.
Your personal style is non-conforming, creative and experimental. Have you always had this unique perspective on what makes something beautiful? What does beauty mean to you?
Thank you! I think I do, but I didn't always dare express myself. I've always been into fashion, but didn't dare to dress the way I wanted in high school out of fear for comments. That was completely different in primary school. I wore whatever I wanted and started dressing myself from a very young age. So I guess beauty or aesthetics have always been a part of me.
Growing up, my father always said to me, "your hair is your most [valuable] piece of jewelry." My mother is very low-maintenance when it comes to makeup, too. My parents also told me countless times that I am beautiful the way I am.
When I was just a few months old, my nose suddenly started to swell up. The doctors told my parents I had a hemangioma (a benign tumor, whose cells tend to form blood vessels). It is also known as a "strawberry mark," but in my case it grew inside my nose. I was one year old when I had surgery. The surgery deformed my nose. One nostril is bigger than the other and I have a visible scar. When I was nine, I was allowed to decide wether I wanted to have "plastic" surgery to make my nose symmetrical.
My parents gave me confidence by telling me that my nose was part of who I was/am and that it made me beautiful and unique. So, I told the doctors I didn't need surgery. Over the years I did question my decision a few times and I still sometimes dislike my nose. But then I'm reminded by my parents' words and it ebbs away. Imperfections are beautiful. My boyfriend and sister, for instance, have gap teeth and that makes them even more beautiful. It may sound clichéd and corny, but I'm thankful that I'm healthy, so why should I change anything about my body?
When did you first become interested in makeup and skincare?
In the 90s, when I was about 10 or 11 and the Spice Girls were everywhere. I wanted to wear glittery lip gloss like they did.
On a regular day, how much time do you spend on getting ready before leaving the house? 
About an hour and a half. I love to make time to check the news, my e-mail and social media. I always shower in the morning and sit down for breakfast (always the same: raw chocolate granola with unsweetened almond milk, some fruit and tea). Then I think about what I want to wear, since I'm a mood-dresser. The last thing before I [leave the house] is to apply makeup. Then I hop on my bike.
Do you believe in self-care and how do you practise that? What are your beauty rituals for your days-off?
I do believe in self-care. To me it's more about unwinding and taking good care of myself rather than masking every day. I used to have work events or dinners with friends every single night of the week. I had trouble sleeping, because I didn't give my body time to relax before going to bad. I had bad skin from stress. Now, I spend five out of seven evenings at home. I love watching series (I can't wait for the season premieres of The Handmaid's Tale, Big Little Lies and Stranger Things) and reading.
On my days off I try to not wear makeup and let my skin breathe. I love to go out for a healthy lunch. At the moment, my favorite café is Toki. They serve the best almond milk matcha lattes and rice bowls.
Are there any simple hairstyling tricks that you swear by?
Sleeping with a braid. It avoids tangling and gives you natural waves.
Do you have a favorite beauty parlor in Amsterdam?
I love the Cowshed Spa at Soho House and Lakwerk for cool manicures.
---
Share this article