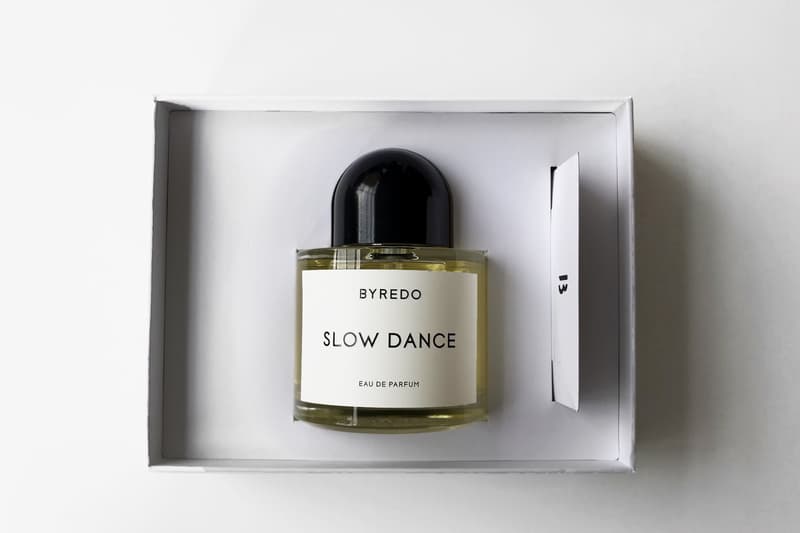 Beauty
Byredo's Slow Dance Fragrance Is an Ode to Awkward High School Years
"Slow Dance: A rite-of-passage moment for both girls and boys before they metamorphose into women and men."
Byredo's Slow Dance Fragrance Is an Ode to Awkward High School Years
"Slow Dance: A rite-of-passage moment for both girls and boys before they metamorphose into women and men."
Swedish fragrance maker Byredo has become one of the most sought after names when it comes to scent. The sleek and minimal packaging is an eye-catching top shelf design in itself, and the perfumes have become cult favorites over the past few years.
Just in time for fall Byredo is introducing the latest scent to its ever-growing lineup, this time titled "Slow Dance." Filled with top notes of opoponax, a heard of geranium, labdanum and violet, as well as a sweet base of vanilla and patchouli, the fragrance is a captivating mix of feminine and masculine.
"The slow dance: A rite-of-passage moment for both girls and boys before they metamorphose into women and men," explains Byredo, adding that the scent is inspired by "a feeling of exhilaration tempered by awkwardness." Created by Ben Gorham himself, the fragrance sets out to "articulate an element of his autobiography."
At first, the scent has an almost overwhelming sweet smell that captivates your senses, but seconds later the fragrance lands and turns into a blend of sweet and woody. The scent is fresh, yet has deeper notes of violet and patchouli which makes Slow Dance the perfect perfume to wear once the weather cools down. Its raw celebration of the emotions and experiences behind a high school slow dance is one most of us can relate to, and we promise that the scent will make you feel much more confident than you did on the dance floor.
Retailing at £110 GBP ($130 USD) for the 50ml bottle and £165 GBP ($206 USD) for the 100ml, Slow Dance will be available starting September 6. The new scent will also be available in both hand cream and hair perfume, which will retail at £30 GBP ($38 USD) and £50 GBP ($62 USD) respectively.