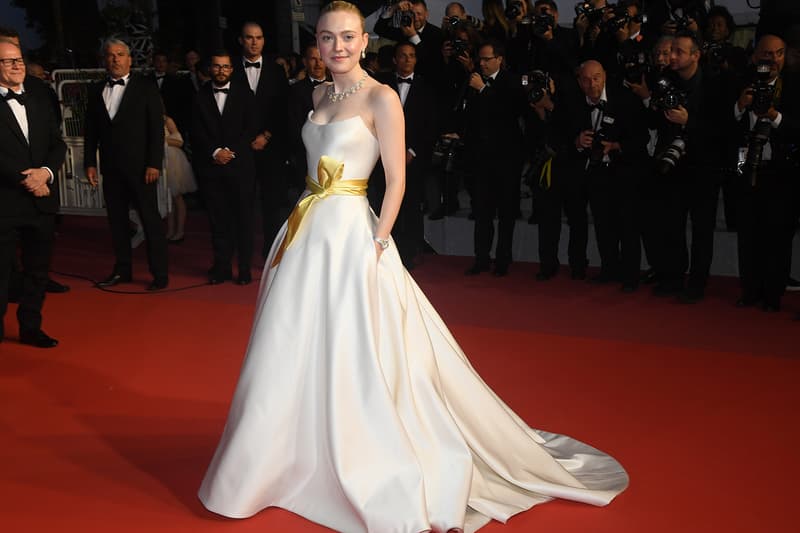 Culture
5 Things You Didn't Know About Dakota Fanning
The young actress stars in the Tarantino film 'Once Upon A Time In Hollywood.'
5 Things You Didn't Know About Dakota Fanning
The young actress stars in the Tarantino film 'Once Upon A Time In Hollywood.'
With the impending release of Quentin Tarantino's '60s film, Once Upon A Time in Hollywood, all eyes are on the movie's star-studded cast. With Margot Robbie, Leonardo DiCaprio, Brad Pitt and many more huge names starring in the highly-anticipated production, it's set to be a big hit when it lands in theaters on July 26 in the U.S.
Dakota Fanning also takes a starring role in the movie, playing Lynette "Squeaky" Fromme, a member of Charles Manson's infamous "Manson Family" cult who later attempted to assassinate then President, Gerald Ford. In case you're unfamiliar with the former child star, we rounded up five facts you probably didn't know about Dakota Fanning ahead of the release of Once Upon A Time in Hollywood.
Read on for more and don't forget to check out out our interview with Lorenza Izzo, too.
1: Her real first name isn't even Dakota
Fanning's full name is Hannah Dakota Fanning, but the star chose to use her middle name for her career as a professional actor. Similarly her younger sister Mary Elle Fanning, who also followed in her career footsteps, chose to use Elle as her official stage name.
2: Her first professional role was in a Tide commercial, before she landed a guest role in ER
A true child star, Fanning was just 5 years old when she began acting professionally – her first gig was a Tide detergent commercial. Her breakout stint on ER was followed by appearing on further popular TV shows at the time like Ally McBeal and CSI: Crime Scene Investigation.
3: She's the youngest-ever person to be nominated for a Screen Actors Guild Award
Following her TV success, Fanning landed the role of Sean Penn's daughter in the 2001 film I Am Sam. Her incredible performance earned her the historic SAG nomination when she was just seven years old. She also one the Best Young Actor/Actress award from the Broadcast Film Critics Association for her the same performance.
4: Fanning made her fashion modelling debut in 2009
At just 15 years old, Fanning made her glossy cover debut, appearing on the front covers of magazines like Elle, Vanity Fair and Cosmopolitan. She's gone on to grace the pages of numerous titles worldwide including Dazed, Vogue, Harper's Bazaar and Nylon. Additionally, she's started in campaigns for the likes of Marc Jacobs, Chanel and Uniqlo.
5: She's an avid knitter
Fanning has stated that she learned to knit on a film set at the age of just eight. Since then it's become clear she's passionate about crafting; she allegedly has knitted scarves for every director she's ever worked with. She also gifts her co-stars with personally-created pieces: Ewan McGregor, Robert de Niro, Denzel Washington and Tom Cruise are all lucky owners of a custom Dakota Fanning scarves.
---
Share this article