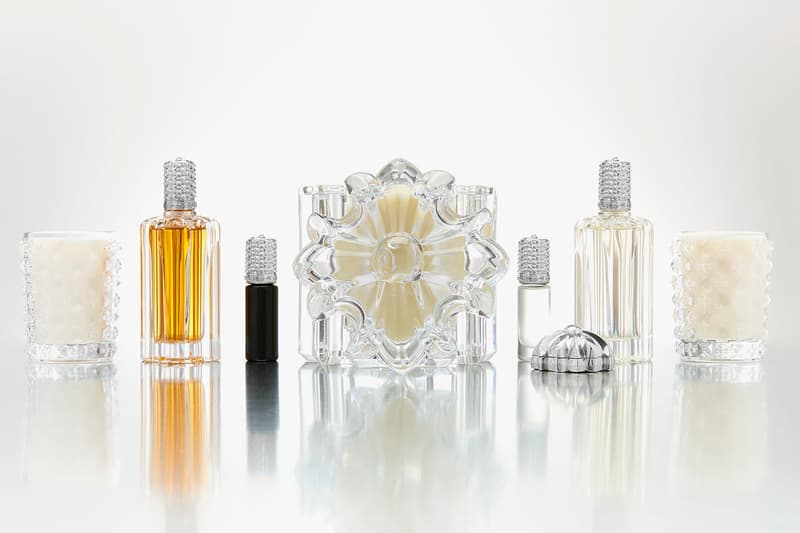 1 of 2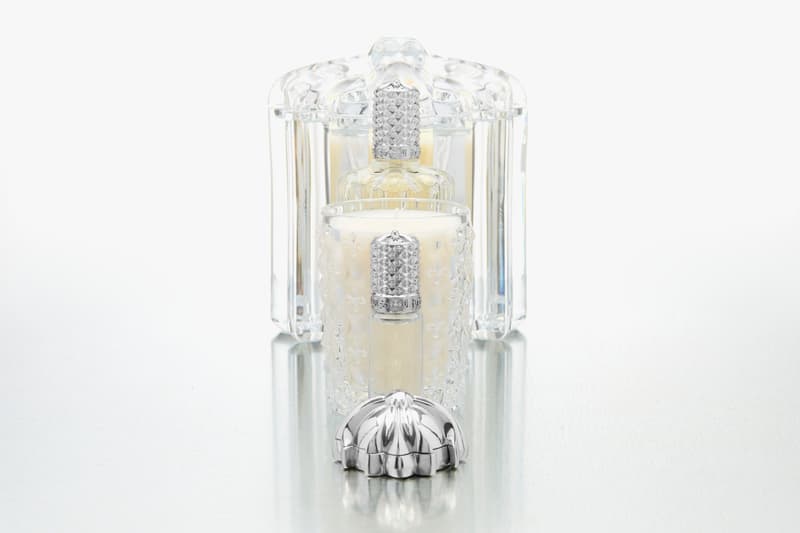 2 of 2
Beauty
Chrome Hearts Unveils Unisex Fragrance Collection at Selfridges
Including perfume, candles, nail polish and incense.
Chrome Hearts Unveils Unisex Fragrance Collection at Selfridges
Including perfume, candles, nail polish and incense.
LA-based brand Chrome Hearts is unveiling a new unisex fragrance compilation at London's Selfridges. As always, this release is deeply personal to the family-run brand, with owners Laurie Lynn and Richard Stark developing the collection alongside their daughter Jesse Jo. The Stark's blended two truly bespoke scents, +22+ and +33+, with the former filled with notes of Jasmine and Bergamot and the latter layered with spicy citrus and warm, leathery oils. Not ones to take a traditional approach the family created not only an eau de parfum for each scent, but a selection of solid perfumes, scented nail polish, candles and incense too.
In true Chrome Hearts style, timeless design forms a key part of this collection, with the sculptural glass and sterling silver caps ensuring these products will stand out in your home. Discussing the release, Laurie Lynn shared:
"The ingredients are paramount but the anatomy of the oil blend is more important in triggering the emotions that we wish to rouse. The power of these scents are very precious to us, in many ways, they are the story of Chrome Hearts and our hope is that they become part of a personal story for our customers.

We waited almost three decades to present a fragrance because it's so intimate – we owed our customers, many now personal friends – the most intriguing, most hypnotic statement we could make through scent."
Browse through some of the available products in the gallery above; you can shop the Chrome Hearts fragrance collection now at Selfridges. While you're here, why not revisit our exclusive interview with Jesse Jo Stark?
Selfridges
400 Oxford Street
London, W1A 1AB
Share this article