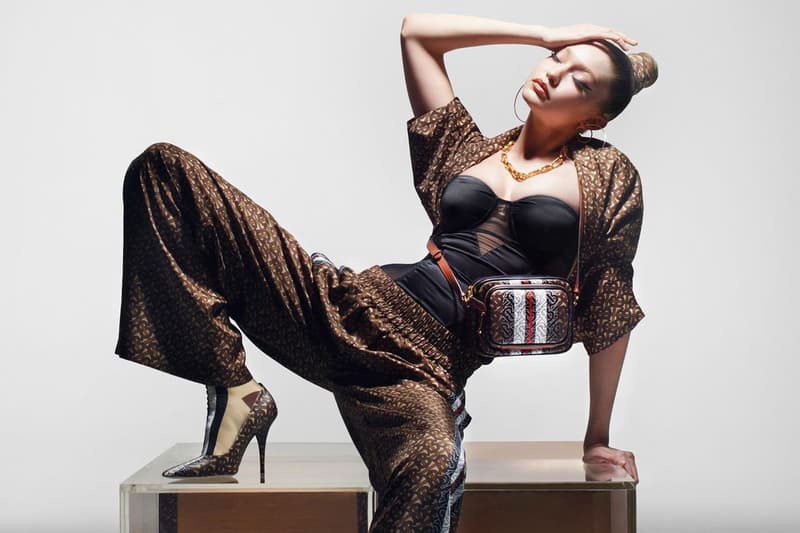 Fashion
Burberry is Planning to Become More Inclusive and Sustainable, Hires Director of Diversity
Following the steps of other fashion brands including Chanel, Gucci and Prada.
Burberry is Planning to Become More Inclusive and Sustainable, Hires Director of Diversity
Following the steps of other fashion brands including Chanel, Gucci and Prada.
With a large range of fashion brands from luxury houses like Chanel, Gucci and Prada to fast fashion labels Uniqlo and Zara making efforts to become more socially responsible companies, diversity and sustainability have become some of the most important issues to solve in the fashion industry. Burberry has also joined the cause, sharing its future plans on sustainability, diversity and social responsibility at a recent annual general meeting.
At a short meeting lasting only around 40 minutes, the house's CEO Marco Gobbetti announced some new exciting plans for the company. First of all, it will be hiring a director of diversity and inclusion. This will be a completely new role for the British brand, and will offer staff members training in diversity, inclusivity and unconscious bias. Additionally, the company will create an employee council and external advisory board which will work on raising diversity awareness and fostering a culture of belonging globally. The brand's creative arts scholarship will also expand internationally with the purpose of supporting students from all over the world. Gobbetti promised to provide full-time jobs for 50 graduates over the next five years, and the label will also continue to support charities for the LGBTQ+ community and mental health organizations.
Burberry has previously faced controversy regarding social responsibility. Its Fall/Winter 2019 runway featured a hoodie which appeared to have a noose around the neck, causing backlash for encouraging suicide. The piece was immediately pulled from the collection followed by an apology and announcement of new diversity initiatives. Currently, it is known that 60 nationalities are represented at the London headquarters and over the past year, the company has been focusing on "evolving strategies for recruiting and developing key talent within the business in a way which promotes our cultural values."
Meanwhile, Burberry has seen success recently with its sales surpassing expectations thanks to creative director Riccardo Tisci's designs.
Share this article