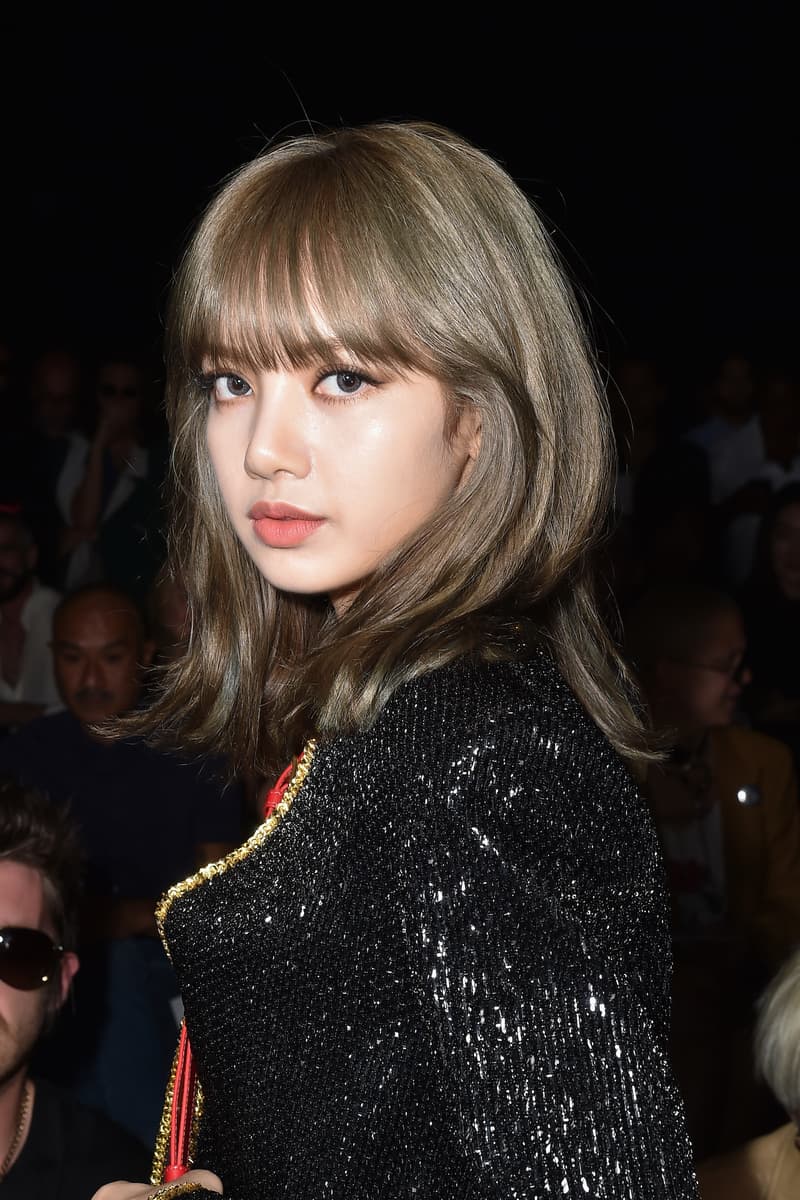 Beauty
7 Celebrity Hairstyles to Try This Summer
Inspo from Halle Bailey, Kylie Jenner, BLACKPINK's Lisa and more.
7 Celebrity Hairstyles to Try This Summer
Inspo from Halle Bailey, Kylie Jenner, BLACKPINK's Lisa and more.
If you've been looking to switch up your hair, summer is the perfect time to experiment and try something new. Whether you're looking to do something drastic like a sharp bob, or something simple like long and summer-ready waves, now's the time to try it out.
We've looked at some of the biggest celebrities out there, including BLACKPINK's Lisa, Kylie Jenner, Maisie Williams and more to gather all the must-have inspiration for switching up your hairstyle this summer. Take a look at our picks below, and let us know if you're planning on switching up your hair this season.
Bleach Blonde And Short Fringe
Summer is all about having fun, so why not do the same with your hair? Try out a bold bleached look with chopped, edgy bangs and we guarantee it will add an eye-catching element to any look. Summer is the ultimate time to try shorter styles during the heat, so be dramatic and go for the ultimate chop like
Aaron Phillips
.
Long Bangs and Shoulder Length Waves
If you've been thinking about trying out bangs, now is the time. Lose some heavy weighted hair by trying out a shorter and wavy cut, accompanied by straight bangs like Lisa from K-pop group BLACKPINK. The feminine waves will work well with summer dresses as well as power suits, and will be easy to manage with the heat and humidity that comes with the season.
Side-Swept Waves
Sophie Turner
's icy blonde hair is eye-catching on its own, but her sleek side-swept waves are our hair-envy. If you've got a summer party to attend, or a celebration where you need to get dressed up, try out this elegant hairstyle. The look will work well with jewelry like statement earrings, and is perfect for those wanting to try out a more done-up look this summer.
Experiment With Color
Game of Thrones
actress
Maisie Williams
is all about going bold, and when it comes to summer hairstyles, trying out a colorful look is a must. Whether you feel daring and go for a permanent look, or experiment with temporary color, trying out a pink look is guaranteed to make you feel more summery than ever. Do like Maisie and go for an edgy fringe with curls, to create the ultimate look.
Half Up, Half Down
Scrunchies have been all the rage lately, and
Hailey Bieber
is rocking the trend by going for a simple half up, half down look. The versatile look works for all hair types, as well as both long and short hair, and only takes seconds to do. You can also match your outfit to your scrunchie, if you're feeling extra enough.
Keep It Long
If you're blessed with long and healthy hair (or love a good wig moment or extensions) wearing it long and straight will be the ultimate show-stopping look. The sleek, straight hair adds an element of edge and is guaranteed to turn heads on the street. Plus, hair-flipping will feel even better with the extra length just like
Megan Thee Stallion
.
Slicked Ponytail
Kylie Jenner
has always been a chameleon when it comes to her hair, frequently experimenting with colors, cuts and more. Lately, the mom and social media maven wore it slicked down with a chic middle part, paired with a low ponytail which is perfect for both casual as well as fancy looks.
Wear It Up
Do as
Halle Bailey and Chloe Bailey
and wear your hair up in an intricate hairstyle. There's no better time than summer to experiment with eye-catching up do's as well as hair accessories, especially as it will also provide a gentle breeze in the hot summer climate. Try out different ponytails and buns, and see what you find the most exciting.
Share this article